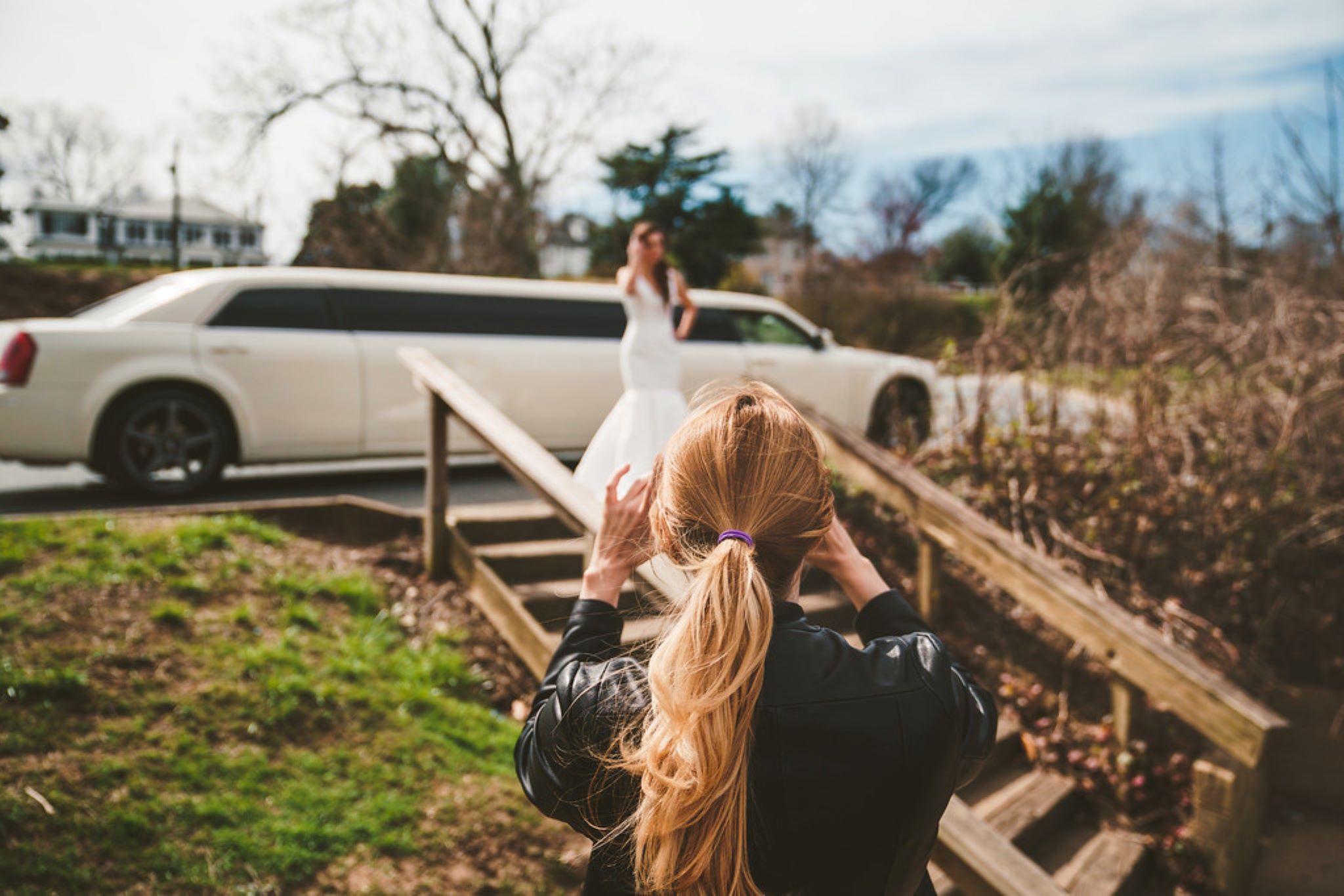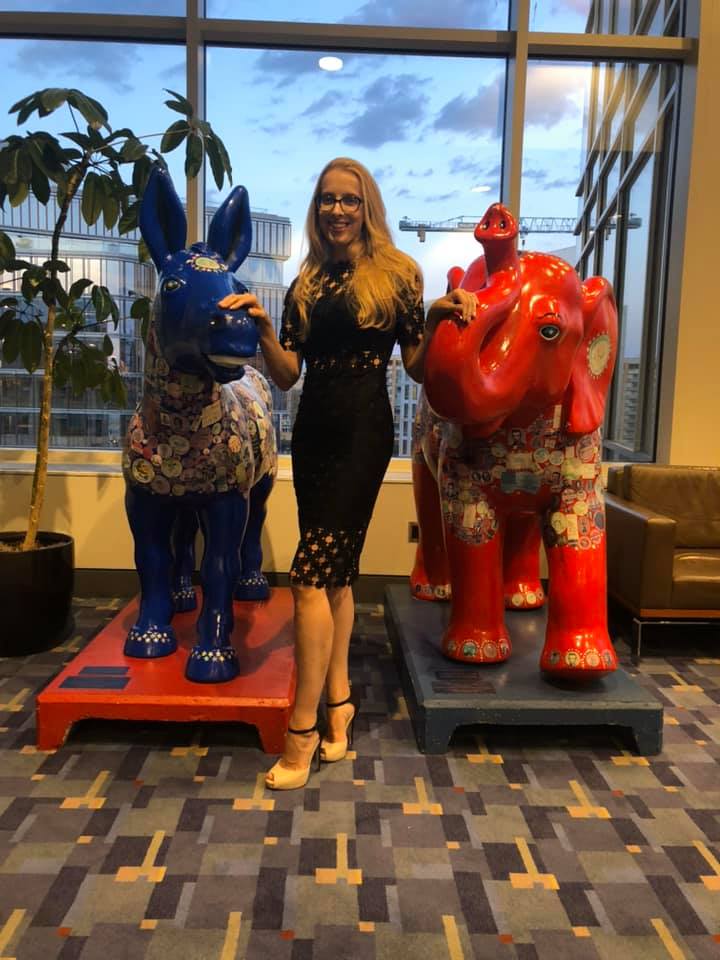 Welcome! I have been working with small business owners for close to 20 years in a variety of roles including marketing, advertising, sales, training and social media marketing. I started my event industry career 20 years ago working for the Anchorage Chamber of Commerce. My first event was a military appreciation picnic with 8000 attendees at 2 locations, with 250 volunteers, military leaders, local community leaders and local press. I had never planned an event that large and had to learn very quickly how to manage a committee, volunteers and vendors to make sure the event was seamless. It was not, as you all know, there is no perfect event. However, the few issues that did arise were handle without anyone ever knowing there was an issue. From there I started a wedding network and began consulting with wedding industry businesses all over the east coast. I have helped over 250 wedding industry businesses start their websites or social media marketing presence. I have have helped venue owners develop their business plans from start up, new builds and renovation. I have been the director of catering for several catering companies in the Washington DC area and now I use my wedding and event business background to help small business owners start up, grow, thrive and succeed.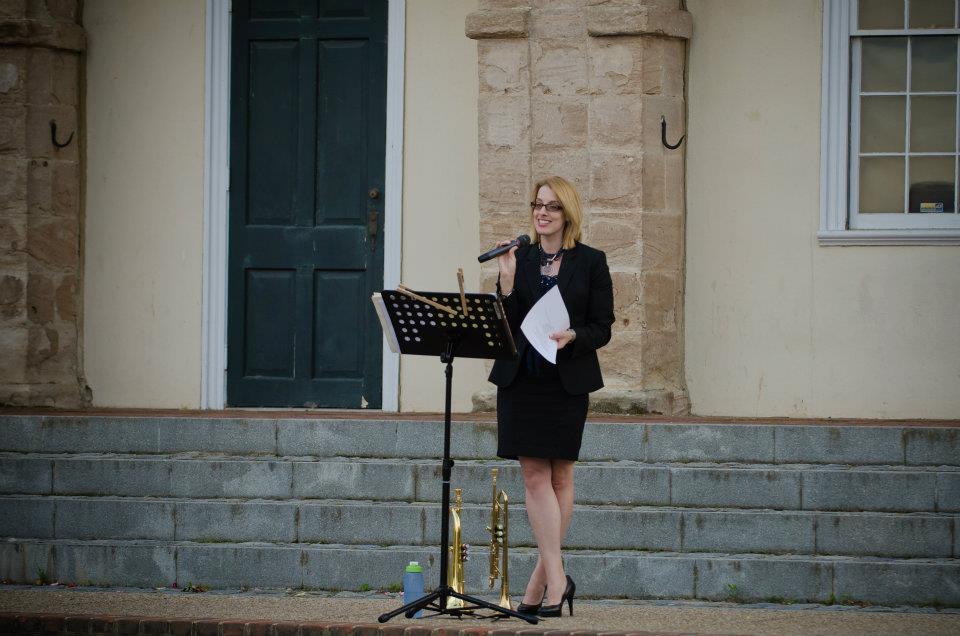 SOCIAL MEDIA MARKETING: I am currently unable to take on any more social media marketing clients. I assist a limited number of social media clients per month to ensure that their accounts are managed properly and their expectations are exceeded. Most of my clients eventually learn the skills to take over their own accounts or I provide training to their staff in order for the venue to manage their social media in house. I am available for training and will gladly help you train your staff to manage social media marketing. I typically have one to 2 spaces available a year to take on a new social media marketing client, so if you are in need of these services please email me didi@weddingvenueowners.com
SEO – I am NOT an expert on SEO, Search Engine Optimization and therefor I do not offer these services but will gladly point you in the right direction if you need reputable referrals.
Website Design & Maintenance – I do provide website design and maintenance services. If you are in need of a website please email me so we can schedule a time to talk about your specific website needs. My fees for website design begin at $750 for a basic 5 page site and increase from there. Website design does not include maintenance. Long term projects are considered on a case by case basis. If your expectations are reasonable and we are a good fit to work together I will gladly set up a time to chat. If you are looking for someone to create a large site with more than 8 pages, lots of features, SEO and other long term development items, I would not be a good fit for you.
Business Consulting – I offer a variety of business consulting options for new start ups needing guidance on well…everything. To seasoned business owners looking to delegate out some of their tedious or time consuming tasks. The first thing we will do is schedule a Zoom to talk about your specific venue challenges, goals and current needs. I charge $50 for the Zoom to ensure that I am starting the process with a business that values my time. We will create a plan that works for you, customized to suit your needs. It could be one hour a week to discuss sales goals & strategies. It might be 5 hours a week to oversee your social media planning & come up with creative content ideas that get your venue noticed online. I could set up a weekly meeting with your operations team to review recent events for areas of improvement and planning for upcoming events to make sure all the details are being managed properly. Maybe you're not a great motivator and your team needs a business cheerleader like me to get them pumped up for the weekend events and then thank them and appreciate the team after each weekend so they stay motivated. You may need me to come to your venue on wedding weekends to support the management team and help identify areas of improvement. OR I could assist your team while one of your staff is out on maternity leave, suddenly ill or has decided to leave. Managing turnover is a big challenge. I am able to step in when your management changes require temporary support. If you have hired a new manager and need to train them on customer service, day of operation, social media marketing, vendor relations, general management, etc.. Or help your staff improve their professionalism at the office, online and with clients. I assist venue owners during their hiring efforts and help them find and screen candidates. I help venue owners identify their ideal client, successfully target and reach those clients, get more premium leads, turn those into venue tours and turn more tours into bookings. I help venue owners identify weak areas in their booking process so we can increase their conversion rates. There are so many different reasons a venue owner requires consulting, most often it's to reduce your stress and get rid of some of the tasks that take up too much of your time. You should be running the business, not getting run over by it! The investment for my consulting are considered on a case by case basis. To manage social media accounts, my packages start at $500 a month. For hourly support weekly, my fees start at $100 an hour, this may sound high but most of my venue owners only need me for a few hours a month. For interim management support, the fees vary.
Start Up Areas Of Support: Zoning, Planning, Financing, Permit Process. I will help you organize and manage this process. I will come to your venue to help with management meetings, strategy planning, plan neighborhood welcome parties to encourage neighbor support. I will help you plan your styled shoots for social media marketing and website content. I will help you develop a contract and venue policies. I will help you plan your grand opening, press releases, wedding open houses, vendor events and develop expo show marketing including designing your vendor space and plan for a premium return on investment. Together we will plan your first year and I will help you implement successful tactics to ensure a successful first year.
Rent The Nerd – my favorite consulting option
1. For $1000 I will come to your venue for 8 hours of hands on, in person scrutiny of your policies, practices, contract, site and services. We will review the most pressing issues you want to cover & develop working solutions and plans together!
2. I will tour the venue, spend hours learning about your specific venue & venue needs. I want to know who you are as an individual venue owner, we'll discuss in detail what your goals are & help hash out realistic goals for the next year and next 5 years.
3. For $2000 I will bring a 2nd wedding industry expert with an impressive wedding venue management/ownership background.
4. Before you spend $5000 or more to get on a fast track cookie cutter program, consider a program where the expert comes to you, reviewing your best venue assets & potential, listening to exactly what you are struggling with & help customize solutions for YOUR venue. Your venue is not like any other venue and can't evolve with one size fits all solutions! #weddingnerd
5. Contact me today to schedule our big day of wedding venue solutions! didi@weddingvenueowners.com
Not ready to invest in the Rent-The-Nerd program? No worries, for ONLY $299 you can join a Wedding Venue Owners Working Vacation! You get to travel to an incredible city with 20 to 30 wedding venue owners for venue owner to venue owner education, inspiration & motivation!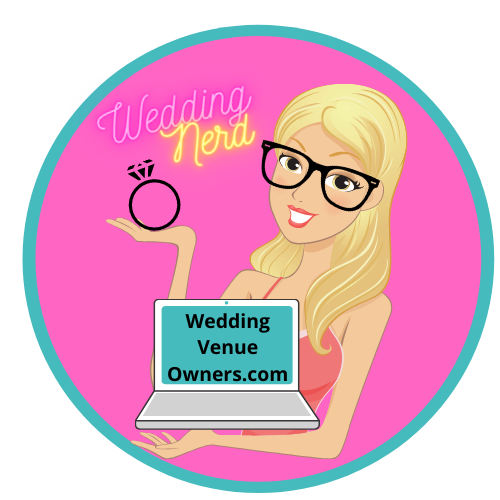 "The Best Wedding Venue Owner Education Comes From Other Successful Wedding Venue Owners" – Didi Russell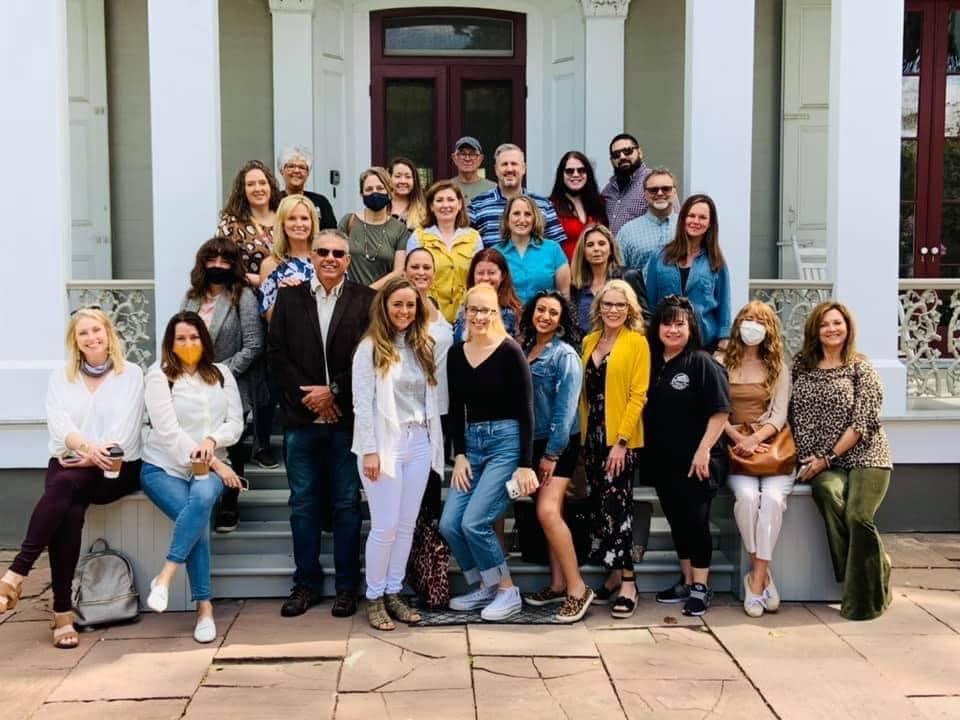 This site is dedicated to helping you find everything you need to help your wedding industry business succeed. We have over 3800 active wedding venue owners and managers in our Facebook Group connecting, sharing and supporting one another. From start up to daily operations our community shares essential information and guidance on how to succeed as a wedding venue owner. Didi Russell is the director of the Wedding Venue Owners Community. I have over 15 years of event management experience and have toured over 650 wedding venues! The largest event I hosted had over 8000 invited guests, two event locations and over 200 volunteers. I understand the incredible excitement event management brings to your life. I also understand that being successful in the wedding and event industry requires an intense passion for excellent service, the ability to adhere to deadlines and an obsessive ability to think of and plan for every possible detail or potential issue. I hope to ensure that wedding venue owners can connect with one another and share the information they have collected over the years so wedding venue owners can thrive and succeed together and without having to rely on ever increasing costs of wedding focused websites.
Wedding Venue Owner Working Vacations: For venue success, there is nothing more valuable and valid than venue owner to venue owner education. Others can guess at what makes a successful wedding venue, but VENUE OWNERS know what works and what does not. Join us on our monthly wedding venue owner working vacations as we journey to incredible cities all over the country and internationally (coming soon). When you attend a Venue Owners Working Vacation you get will tour 6 to 8 wedding venues, meet 20 fellow wedding venue owners, discuss contracts, policies, social media marketing, advertising, venue tours that lead to more bookings, successful website designs & content, legal issues experienced & overcome by venue owners, day to day operations and all while enjoying incredible cities together. Contact didi@weddingenueowners.com to sign up for: New Orleans, Austin, Chicago, Savanna, Nashville, Miami, Charleston and more.
Wedding Venue Blog: Learn more About Wedding Venue Owners Community through our blog. Venue owners share their stories and give us a glimpse into their life as they navigate the wedding industry. Venue owners & managers share how they started their venue, how they manage operations. These wonderful venue owners share tips and information on the best practices and polices they know to be successful for their wedding venue. We feature a new venue every week and share their wedding images and locations. This is an incredibly valuable resource for wedding venues owners to use as a guide in developing their best practices. If you would like for us to feature your wedding venue in an upcoming blog please use the contact for on this site to send us a message.
Engaged Couples: while the main focus of our website is wedding venue ownership we have hundreds of engaged couples that visit our site weekly so it makes sense that we provide some information to help you find reputable wedding venues in your area. The wedding venue map search tool is simple but effective. Just click on the map and search your area to see the venues listed. You can use our wedding venue gallery to view images of local venues as well as wedding venues around the world for inspiration. Members of our site have a heart icon next to their listing, this means we have verified that they are a licensed and insured wedding venue operating in compliance with their county guidelines. They provide couples with a contract prior to accepting any fees. These venues are legitimate operational businesses and that is very important for you to know as hundreds of amateur venues operate without proper permits or legal requirements of their county and local government. Do not risk your wedding investment in a venue that could shut down prior to your wedding.
Engaged Couples can use this Facebook Group to search venues and get wedding planning advice.