Wedding Venue Stories, The Venue at Chilleens, is located in Black Canyon City, Arizona about 45 minutes north of Phoenix. It's said that in Arizona they salt margaritas not side walks. That sounds like heaven to this Virginia resident.
It is such an incredible honor to feature Aleah Chilleen, owner and manager at The Venue at Chilleens. She is an absolutely brilliant, trial by fire, wedding venue expert! Her parents own a restaurant where Aleah Chilleen picked up business leaderships skills and an entrepreneurial spirit. Aleah has built Chilleens into an in demand wedding venue booking close to 100 weddings for 2022. Booking this many weddings is no accident, Aleah attributes much of the booking success to their social media and website. Their website is outstanding, her social media marketing tactics are very successful and The Venue At Chilleens is becoming a wedding venue others use as a model. One feature I love on their website is the "Open Dates & How To Book" page. Wedding websites are one of, if not the best sales tool. use it to reach your target audience, screen clients and book more weddings. All these topics are discussed in detail at our Wedding Venue Owners Working Vacations.
Aleah attended the Wedding Venue Owners Working Vacation to Austin and shared her method for successful Facebook advertising. The Venue at Chilleens Facebook page ads get thousands of views, hundreds of comments and shares on many of their strategic posts. They also have a very unique format for their social media posts, but I can't share all their secrets of success here. We have a tutorial video featuring Aleah Chilleen as she walks viewers through her advertising method, I will email it to anyone who posts in the comments here today (comments at the bottom of this page). This is just a small portion of the incredibly valuable information we get on a Wedding Venue Owners Working Vacation, JOIN ONE TODAY!! Follow the interview below to get to know a little about what it's like to own and operate a wedding venue near Phoenix Arizona.
Why did you decide to start a wedding venue? How did you get into the wedding industry?
"I love this question because it was completely one of those things that just happened one day. My parents owned a restaurant with a large party space. But it was seriously a mess. It had a fake "old town" that was falling down. A bar that was falling down and it was such a mess, someone suggested getting married there and I laughed. I said maybe if we add some grass and a waterfall. Well that spiraled and here we are 8 years later and we have this ever evolving and growing venue!"
How long have you been operating a venue? "We have been operating for 8 years now."
Please share the story behind your venue name or how you came up with the name.
"So the venue actually started off as "Weddings at chilleens" and it was totally fine. Chilleen my last name so it was just fitting ! But one day I was thinking about it and I was like wow that sounds so silly I'm getting married at "weddings at chilleens". And I started toying around with other names and came up with "the venue at chilleens" and we completely rebranded and started over with our new name!"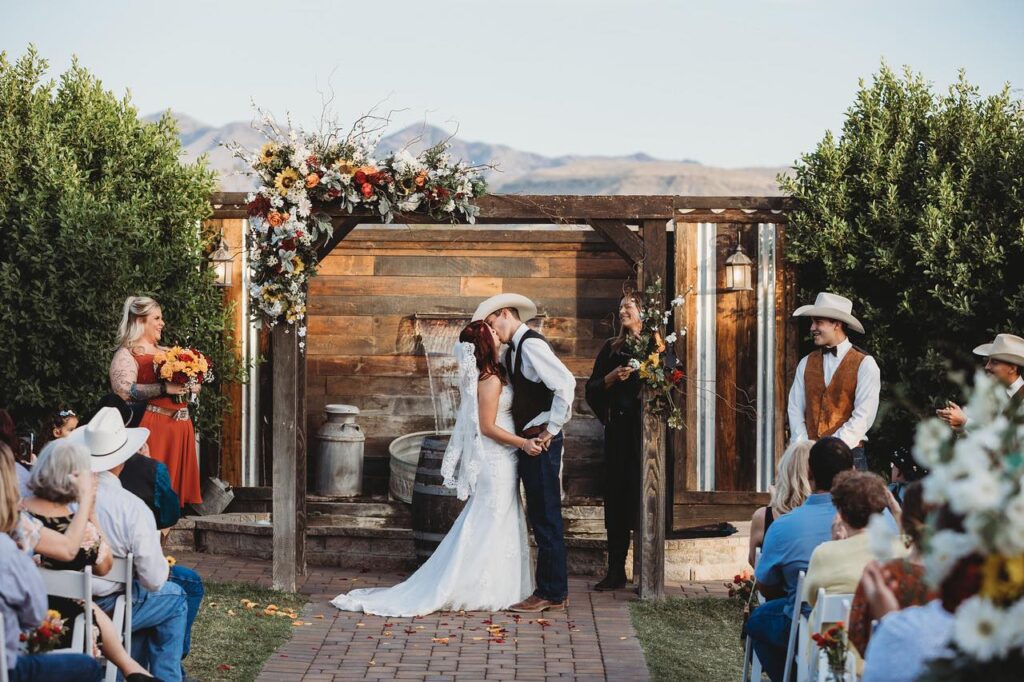 What do you like best about being a venue owner/mgr?
"Honestly my favorite part is growing the venue. I love adding and renovating. I help do most of the renovations and I really enjoy getting to see my visions and drawings come to life. Also seeing how happy our couples are is such an amazing thing!"
Please share your experience about how much effort & cost goes into running a venue.
"It's a 24/7 job! I swear it never ends. We do almost everything in house. So we have a crew of about 5 of us who do everything from building to landscaping! We are an outdoor venue in Arizona so we don't host weddings in the summer. We did add some extremely expensive heaters in a couple years ago to help heat the pavilion if it's too chilly!"
Do you have any tips on social media marketing: which options work best?
"Social media is honestly so important. I have completely grown my venue on Facebook and Instagram alone. It's something people use daily so it's so easy to market and attract new customers. My recommendation is to make sure you're targeting the right audience. You want to get the most for your money, so targeting is so important!"
Do you have any time saving tips that are worth the investment?
"Storage, storage on and more storage. If you think you have enough storage build more. Honestly anything you add on if you think it should be one size make it a bit bigger because it never seems big enough! We are expanding our bridal suite right now. And I wish we would have just made it bigger in the first place! Also plant those small trees and vines! It takes time to grow but 5 years from now you'll be so happy you did!"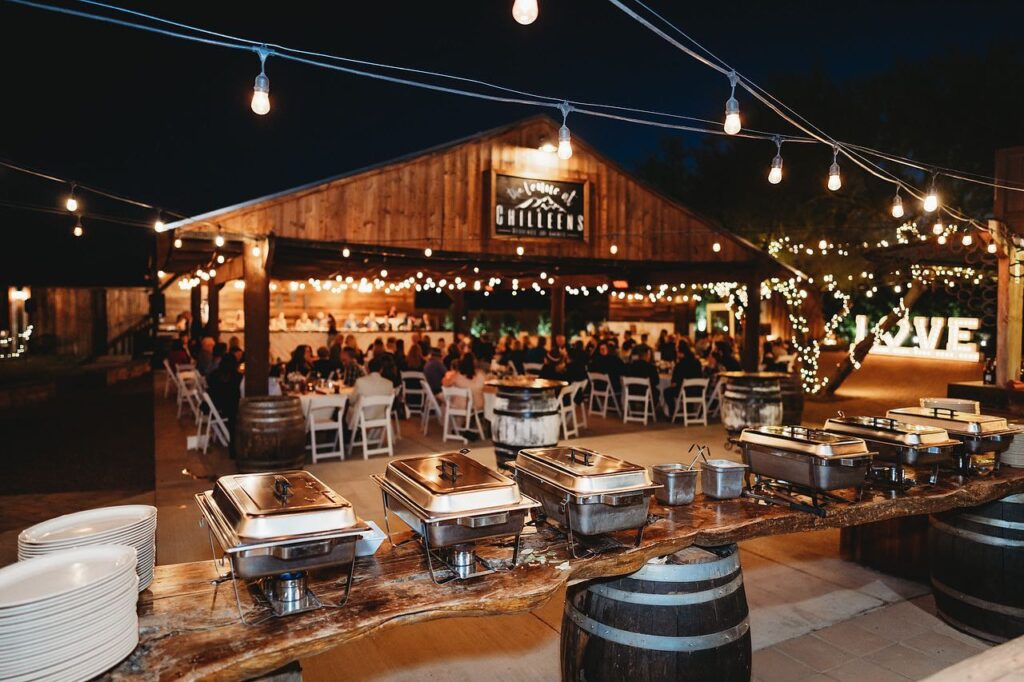 Does your venue have special regulations or hours for your event rental parties?
"We are so lucky we are kind of in the middle of no where! So we don't have sound ordinances but we do have the issue of no lodging. We have worked out a deal with a hotel about 20 miles from us and they offer a shuttle to and from the venue which has been a HUGE selling point to our couples!"
How many weddings do you host each year?
"Our goal is 100. We will do 97 In 2021! We currently have 55 booked for 2022! we are on track to easily to 100 next year! We even have 5 weddings book in 2023!"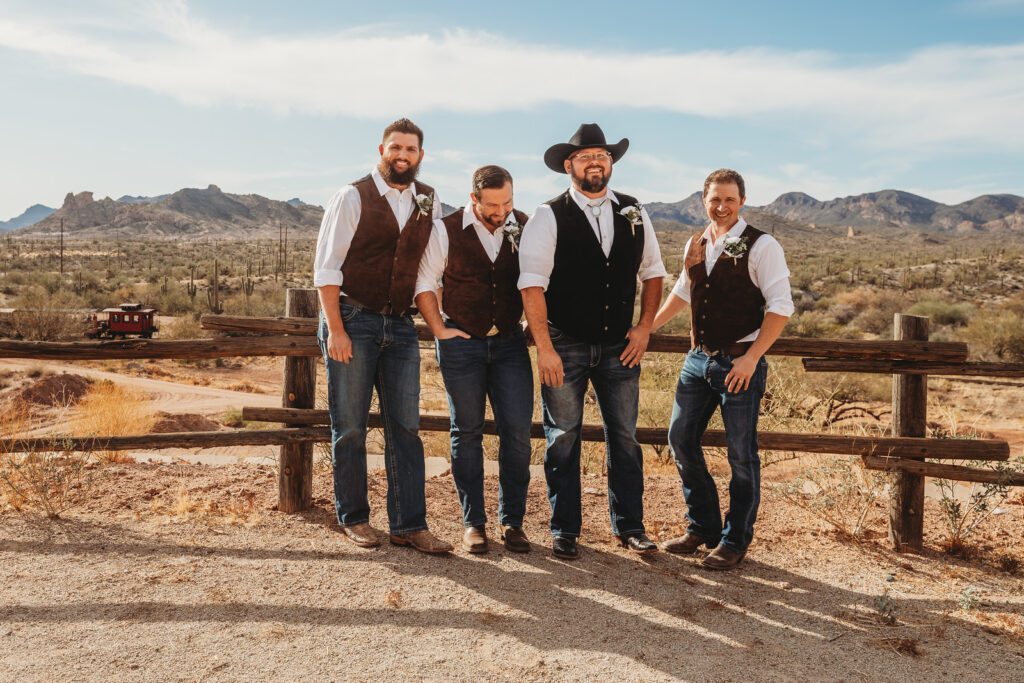 What type of CRM do you use and why (Honeybook, Tripleseat, 17 Hats, etc..)?
"So I am actually going to look into using something now. I currently just use quick books and I then I manually do the rest! It is so much work. But I allow my brides to make partial payments anytime so QuickBooks was the only one I found that let me do that. "
What sets your venue apart from other options? Why do couples book you over other option?
"Our all inclusive option definitely sets us apart from a lot of venues in our area. We take all of the stress out of wedding planning! Brides literally just need a dress and a spouse!"
Do you host wedding shows, open houses? If so can you share some tips on how you make this event successful (how many vendors you allow, where do you adv, how many couples come through, how many book) Are these effective marketing events for your venue?
"We do open houses every couple of months! We usually get 25-30 couples that attend! We require all of our preferred vendors attend and then allow 5 or 6 outside vendors ! I've noticed we don't book a lot at the open house. I'm not sure if it's because it's so fast paced and not personal. I dread open houses because of that very reason I like to have that one on one time with couples, and at an open house you can't really do that!"
Please share some tips on providing great venue tours for potential clients?
"We use calendly.com/thevenueatchilleens to schedule all of our tours. Calendly sends out reminders and follow ups! It's been very effective for us. We also provide an information packet with every tour!"
Do you do your own advertising & marketing? If so please share any tips on best practices that help you get your business in front of more potential clients, get more leads, etc…
"I do all advertising and marketing. I don't know that I'll ever stop doing it. I truly love seeing results of my ads. I recommend making everything accessible, venue tours, pricing, open dates, and anything brides might need. It makes it so much easier to weed out the couples that might not be right for your venue!"
Please share any costly errors or regrets you may have learned from over the years.
"The only thing I would say I would do different is making things bigger and more storage. It's a lot harder to add on after!"
Do you have a great website? Can you share some tips on website design or features that help you attract, book clients?
"With my website I keep it pretty simple but current. I feel like couples go to the website to make sure you're real and up to date. So making sure you're constantly adding new photos just as you do on social media I feel like is important."
Building client relationships – how do you build up your client relationships? Any customer service tips or practices you can share? "I think the most important thing is open communication! "We are always quickly replying to text and emails! Brides always comment on how nice it is that we are so available for questions!"
Do you have any stories of chaos you can share, something unexpected that happened during a wedding or event and the solution you came up with or how things were resolved?
"I think the worst was an incident with a groom. So the bride and groom were cutting cake. The grooms best man came up and smashed the grooms face into the cake. No biggie right? Wrong! The bakery they used, used sharp wooden dowels to hold the cake together and the dowel went into the grooms eye socket and face. Blood was everywhere. He had to go to the hospital and it took almost a year to regain vision. It was so scary but the bride and groom laugh about it now too."
"2nd worst was when we had a groom light off fire works after we explicitly said no. And he caught the brush around the venue on fire. And almost burnt our venue down. It was terrifying. Especially since it was a Friday wedding and we had two more weddings to follow. "
Do you have any tips you would like to share with other venue owners?
"Remember that even if you have a bridezilla or even worse a mom-Zilla that they suck. But they are just stressed. We do this every weekend they (hopefully) only do this once! That sometimes makes brides and their moms extra crazy. Kill them with kindness and give your best. If that's not enough then so be it. At least you gave your all!"
Any advice to anyone thinking of starting a venue or wanting to be in the wedding industry?
"My advice is go for it! Weddings are so much fun, and get a system in place. Make sure when you're building and designing that you're planning for the future!"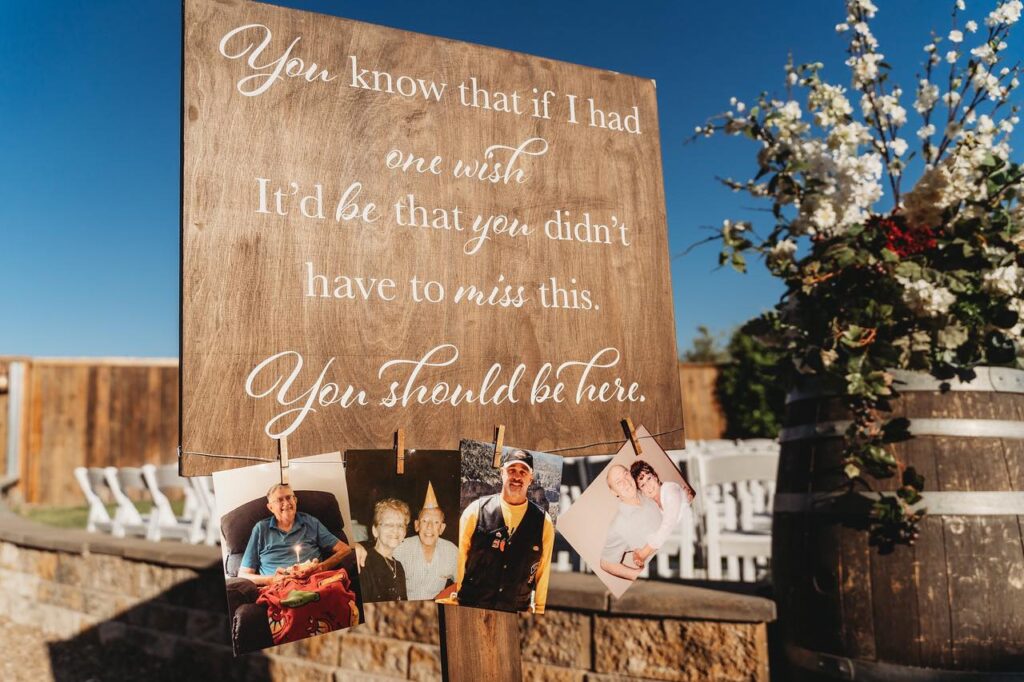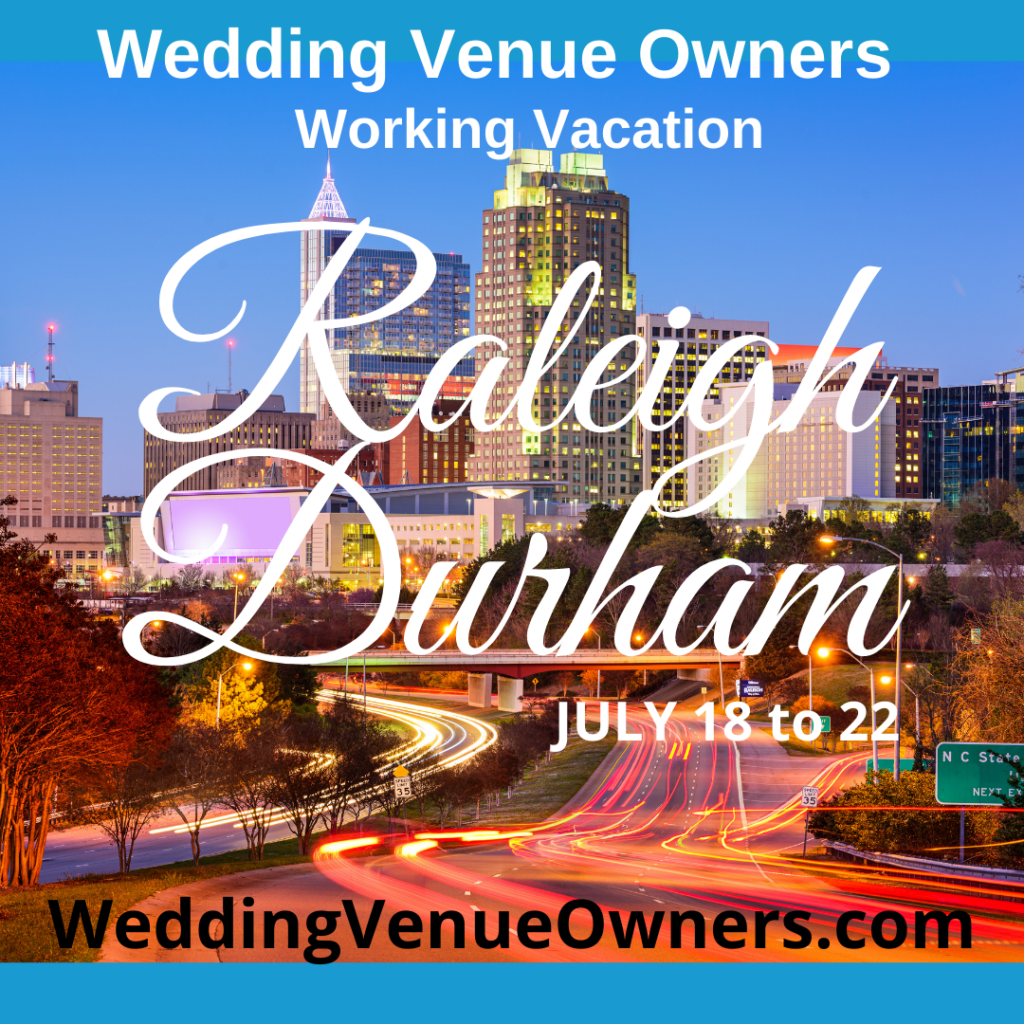 What are some wedding trends or traditions in your city, town or state that come up at many weddings?
"Beer Burros! We have lots of couples who have beer Burros at their weddings and they are so cute!"
What are your couples top ten Fav parts/characteristics of your venue?
1. My giant barn doors
2. The Mountain View
3. We just recently added a new photo wall and waterfall that's pretty awesome
4. The simplicity of how everything runs.
5. We get complimented a lot that we are a well oiled machine
6. We use the same vendors frequently so we have a pretty good system down!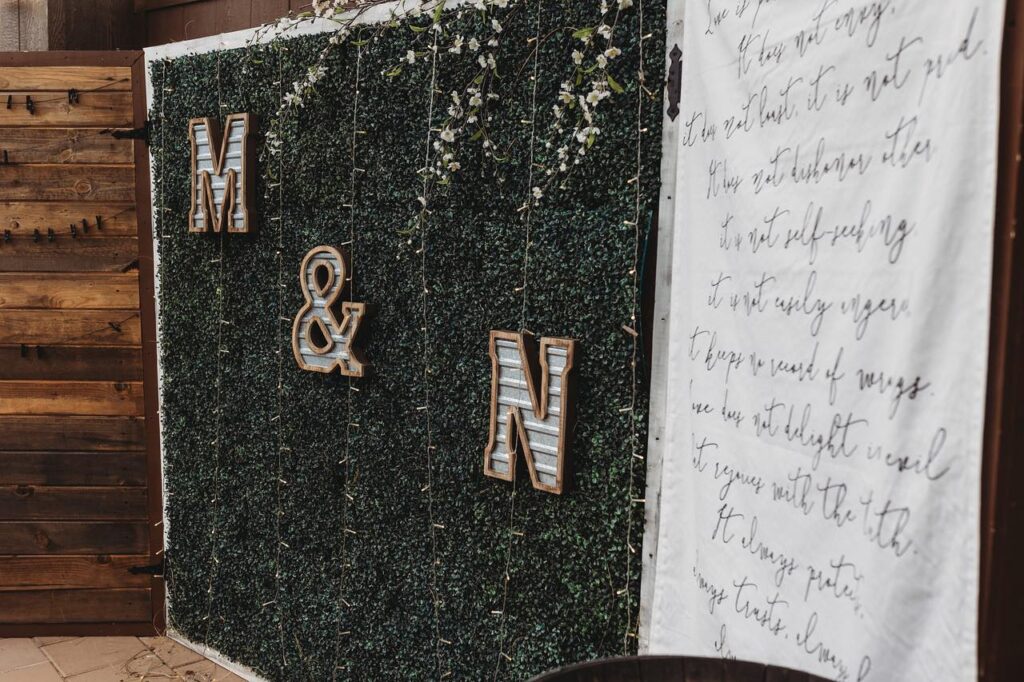 How do you handle children at your venue, do you discourage/encourage children? Please share some insight.
"Children, my gosh they are exhausting. We recently had to start having couples sign an updated contract at the rehearsal stating that we are not responsible for unattended children and that if they are out of hand and causing problems we do charge a fee. We had a huge problem with kids throwing rocks in our water falls and at our staff. I will never understand how parents don't watch their kids! Having them sign this contract has helped a lot."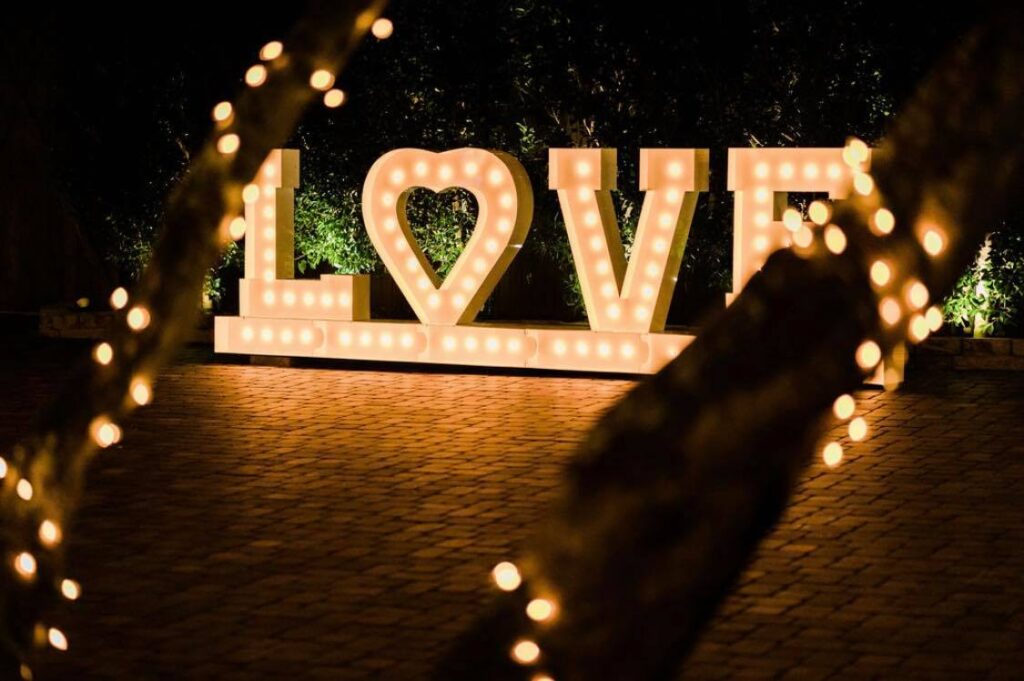 What are the couples who come to your venue looking for in their wedding? What seems to be the priorities that come up most often?
"All inclusive is definitely one of the top things our couples look for we are literally a 1 stop shop! We handle catering, bar, day of coordinator, florist, photographer, Dj, bakery and officiant. Although these are amazing it is hard sometimes as all of the responsibility falls back on the venue. If someone is unhappy with any of the vendors they usually take it out on us. Luckily that doesn't happen often!"
Can you share some great local vendors you have enjoyed working with?
Silverrose Bakery- silverrosebakery.com
Az Wed Pics- azwedpics.com
Patrick Julian Photography- www.patrickjulianphotography.com
Bella Bridal Beauty- www.bellabridalbeauty.com
Snapshots AZ- www.snapshotaz.com
New Chapter Cinema- www.newchaptercinema.net
How do you handle alcohol at your venue and how do you reduce liability?
"We are a bar and restaurant too. So we have a liquor license. We let couples know in our contract that we card anyone we think is under age and have full rights to cut off anyone. We gave had to cut off grooms before. It's not fun but sometimes necessary!"
Broken Items, what are some of the damage issues you have most often and have you ever had something really unusual break at or before a wedding?
"We had a bell in our chapel, It broke in 2018 we still have yet to fix it. Other then that we haven't had a lot break. We try and limit the use of anything that might break."
Are there any requests you dread or things you ban at your venue?
"Yes! Confetti, streamers, fireworks and Chinese lanterns. Oh yes and we had to add hay bales to this list! I dread when brides want to rearrange the whole venue but luckily that doesn't happen often!"
How do you handle clean up at your venue?
"If they use our catering we provide all clean up and pack up all of the brides decor! We have two staff members on to clean up. Then we have an actual cleaning crew come in the morning to mop, clean off tables and chairs etc."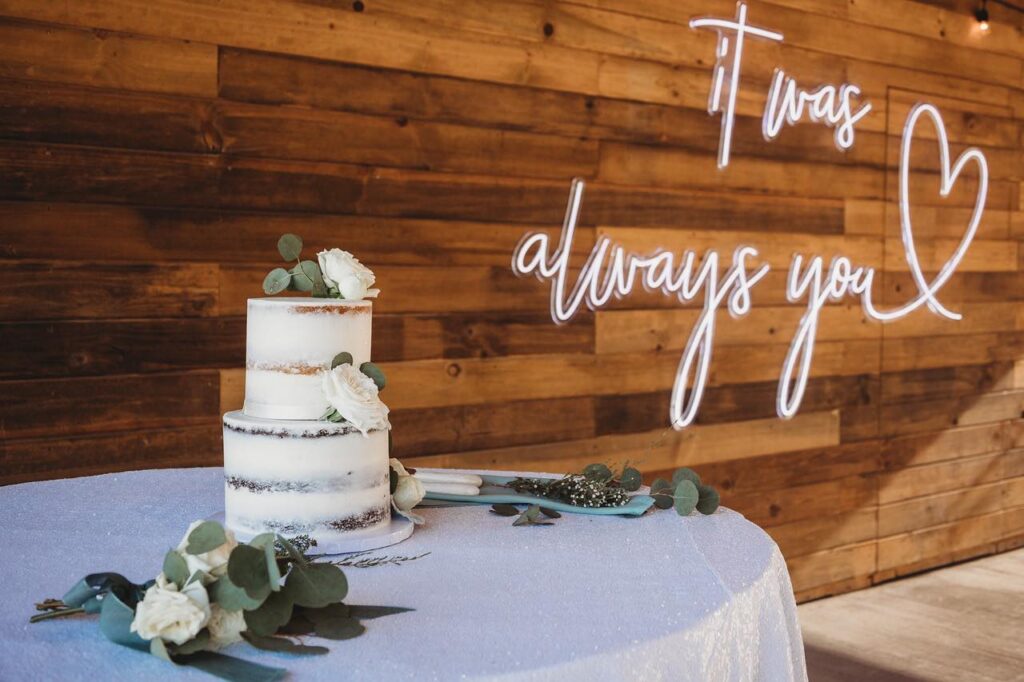 What time to does your day begin and end on a wedding day? How exhausting is the average wedding?
"We've been getting better about this. We added more staff members so it wouldn't be as exhausting. But we typically do venue tours on wedding days so couples get a chance to see the venue all set up. So we usually start those at 11. Brides arrive about 2:30 and then ceremony at 4:30 and then everything ends about 10. So it's 12 hour days but the way we run everything it makes it a little less exhausting!"
What has changed at your venue since you hosted the first wedding to the weddings you host today?
"So much has changed in our venue. We have completely remodeled almost every aspect of the venue. We are constantly keeping up with trends and ideas. We were more rustic farm now we are pushing towards a more modern farmhouse look!"
How have you changed as a venue owner from the time you hosted your first wedding?
"Having so much experience is amazing. There's very few issues that arise that I don't have answers to. So just knowing quick solutions to problems is amazing."
Get to know your wedding venue owner colleagues! No one can help support other wedding venue owners better than other wedding venue owners! Visit the website: The Venue at Chilleens – All inclusive luxury meets modern rustic
SPECIAL THANKS TO OUR INCREDIBLE PHOTOGRAPHERS!! These talented artists provide the gorgeous images you see in our BLOG and were kind enough to grant us permission to use their image. Please always be mindful to take time to visit their pages, thank them for their hard work and VENUE OWNERS a good relationship with experienced, talented photographers is a smart investment in your business! Support our local photographers every opportunity you get! Please leave comments below about the photos you see here today! #weddingnerd **If your image is used in any of our blogs and you do not have the proper photo credits please let us know so that we can link your photography business to your images.