Thirty wedding venue owners from all over the country recently headed to the Wedding Venue Owners Working Vacation, NASHVILLE Tennessee to tour wedding venues, connect with colleagues and share the best wedding industry secrets to success. We arrived on Sunday May, 16th for our first meet & greet at Stock & Barrel in downtown Nashville. Stock & Barrel specializes in bourbon, burgers, beer and Nashville vibes. Our first event is all about sparking connections with colleagues as we enjoy cocktails, unwind and begin to build relationships.
Wedding venue owners attend a working vacation for a variety of reasons but here are the top 10 reasons.
1. To meet other wedding venue owners, AKA their tribe, AKA the sharers of wedding venue knowledge.
2. To tour wedding venues and learn from successful venue owners/management team.
3. To learn the best wedding industry practices.
4. To get out of their familiar place and enjoy a wedding adventure. Most of our venue owners have never toured another wedding venue.
5. There is no competition on a Wedding Venue Owners Working Vacation. Seriously, venue owners attending these events are eager to share and connect.
6. To help train, educate and motivate members of their staff or management team.
7. To enjoy some time off and a tax write off
8. To explore the city and get inspired by the wedding industry, the culture, cuisine and architecture.
9. To avoid wedding industry burn out. Feeling exhausted, overly emotional, worn thin or maybe a little under appreciated? A Sun-Wed get away with the only other humans on the planet that completely understand what you experience as a venue owner or manger, is the cure for avoiding burn out.
10. Affordable, a WVO Working Vacation is only $299 per person. Contact didi@weddingvenueowners.com for information. If you have a different reason for attending please let me know, post in the comments below.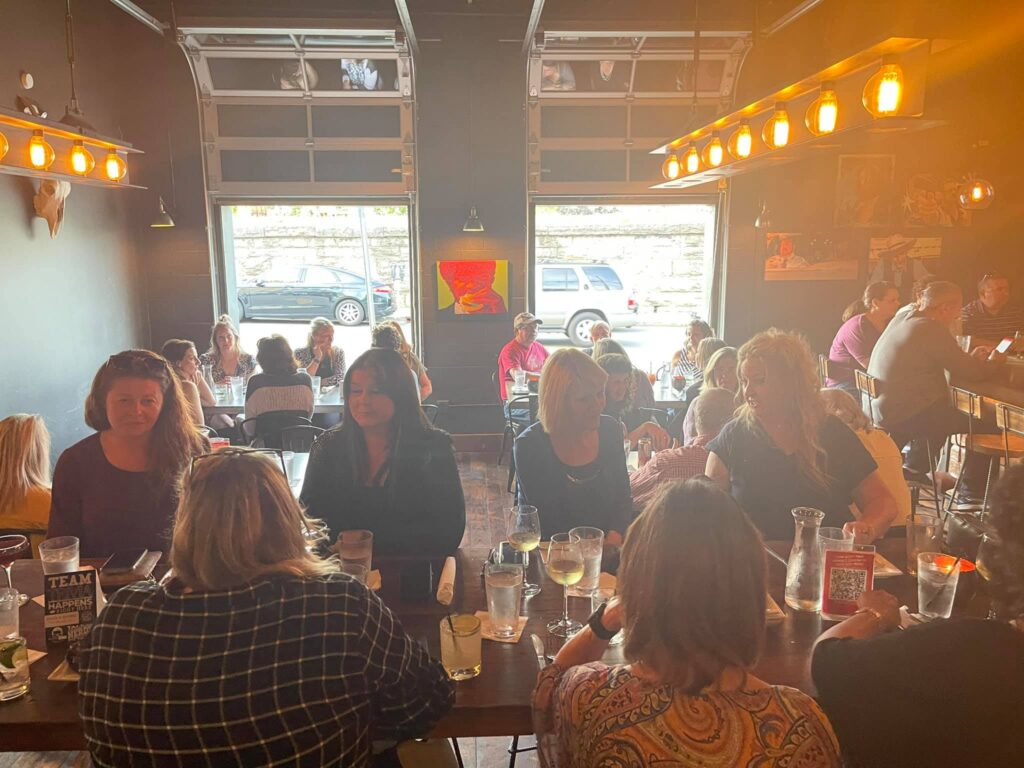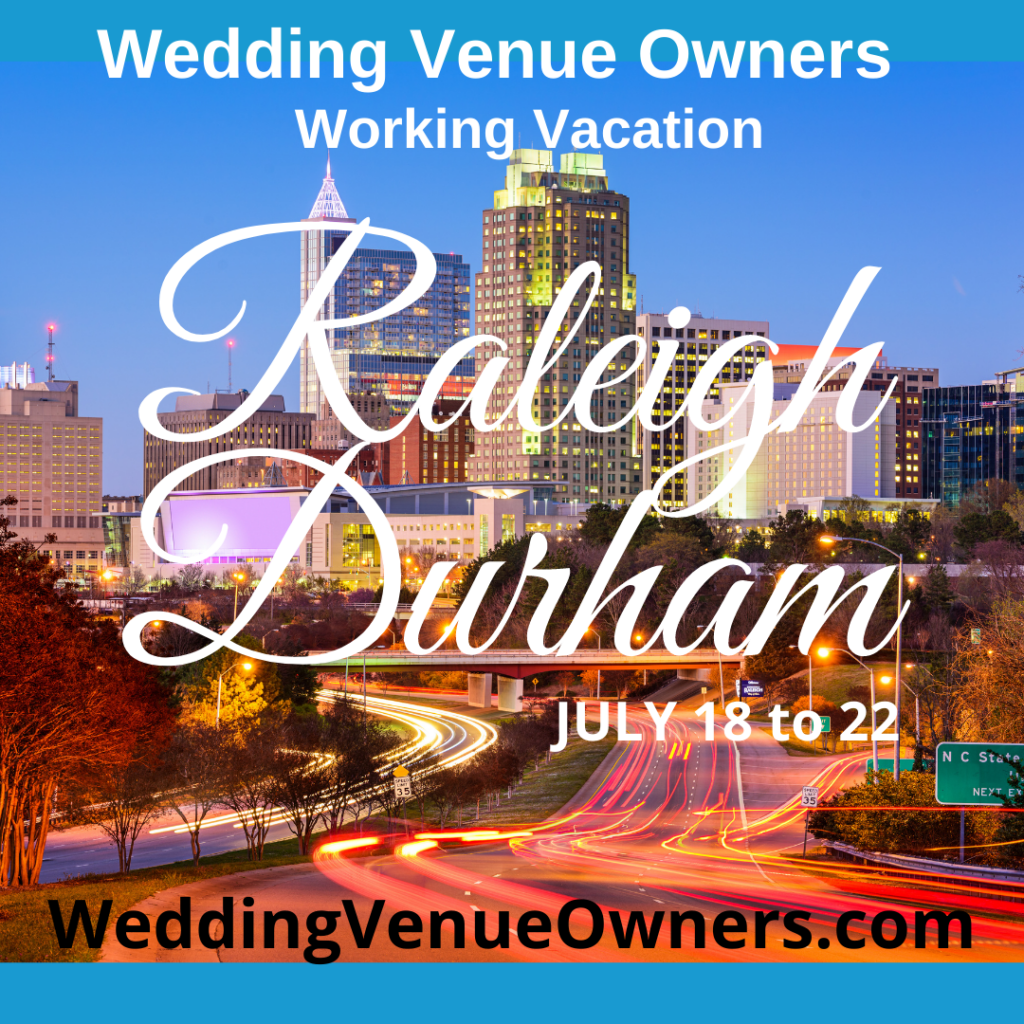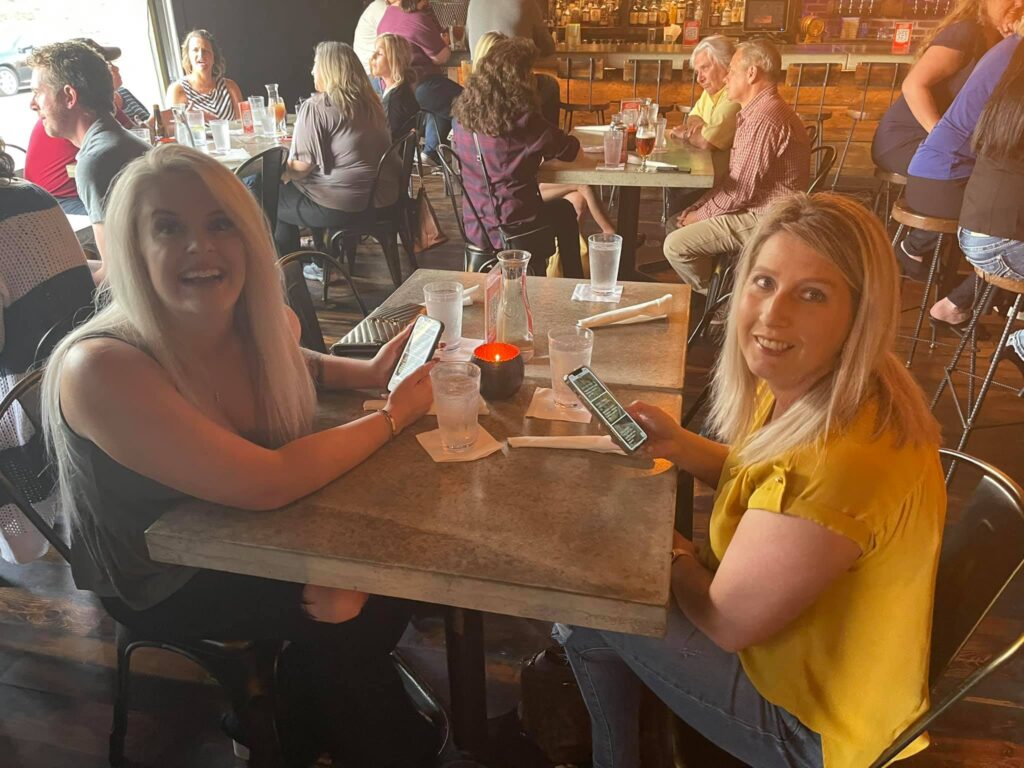 Touring all types of wedding spaces help our venue owners see other venue design elements, use of space, problems & solutions. The potential to avoid certain design issue or add design elements that might greatly benefit the venue owners. We also get to meet the venue owners and management teams. These wonderful wedding venue industry leaders gift us with insight on how they run their business. I can tell you, no two are alike. I believe the best asset of any wedding venue is the owners & management team. On a Wedding Venue Owners Working Vacation, we get to pull value directly from the best asset of every venue we visit. How incredible is that?
Our first day of venue tours took us to The Nashville City Club, a venue with gorgeous sky high views. There we met Jim Talbot the Private Events Manager. He provided some valuable insight on managing a corporate event space. Most of our venue owners are in business for themselves and while that is the dream for most, on the flip side you do risk becoming an island cut off from business policy, practices and cutting edge solutions. Think about it, these corporate venues have access to the best legal teams, the best contract and website development. We get to access this type of information while attending wedding venue tours! You simply can't put a dollar amount on how valuable this is!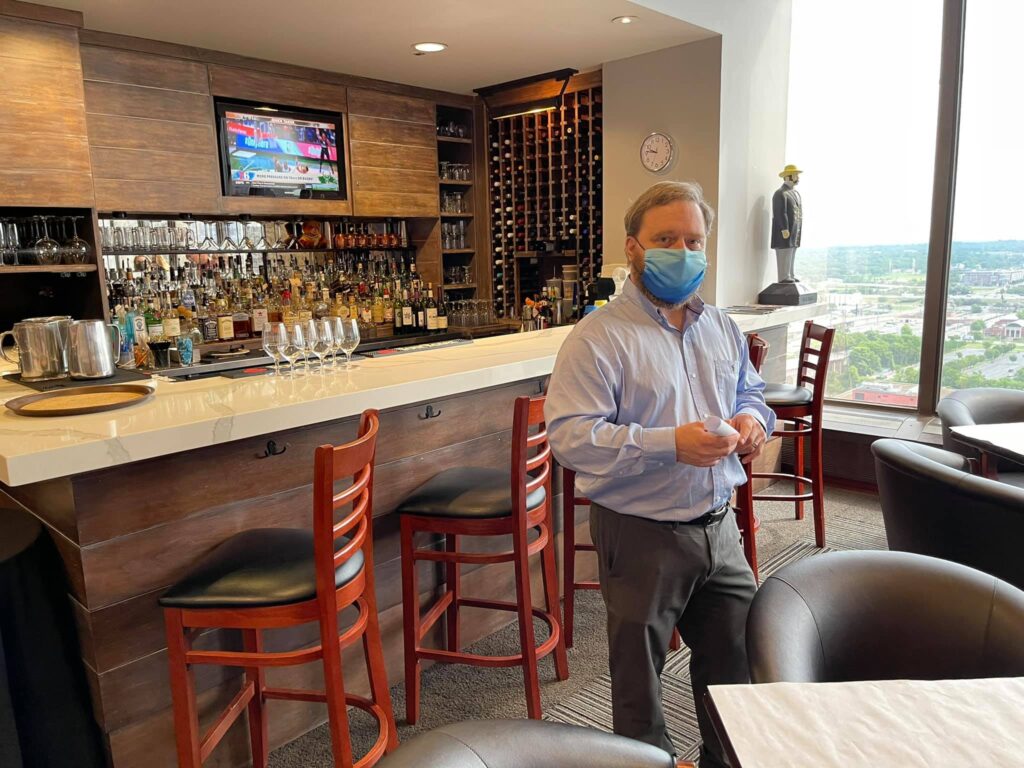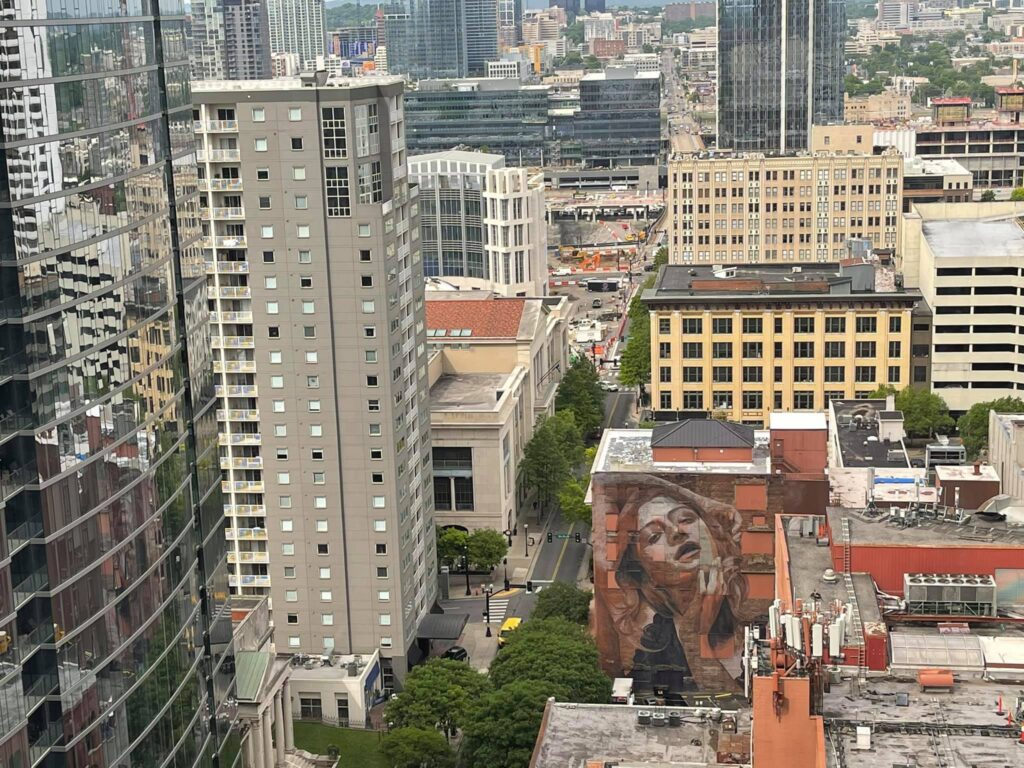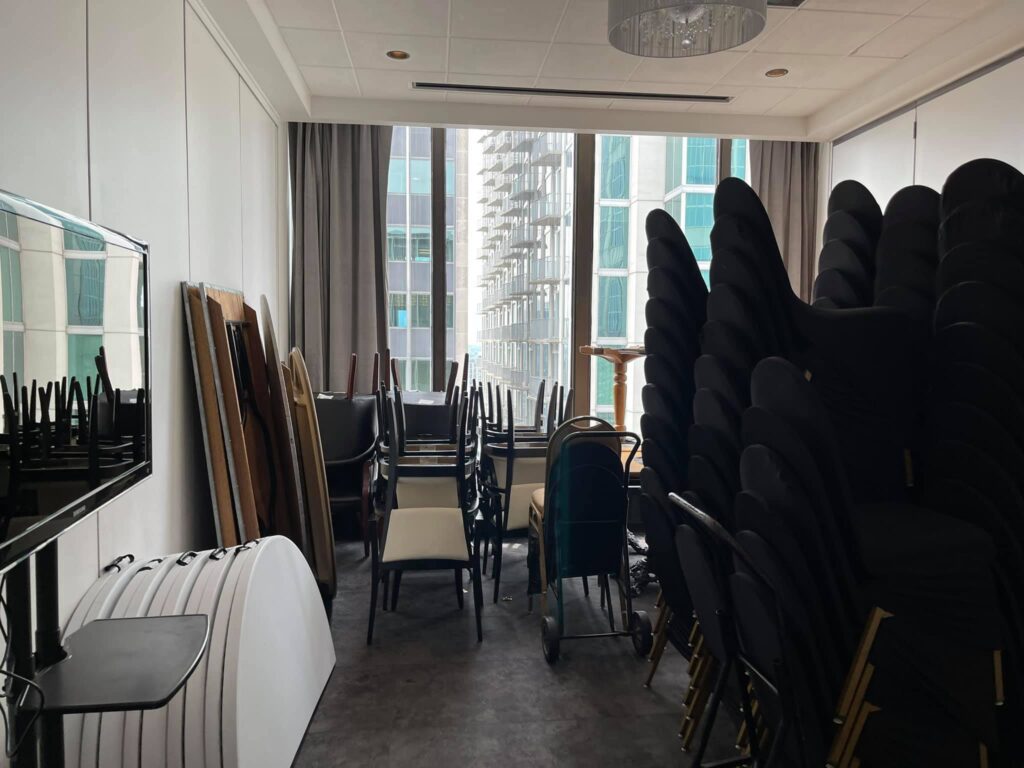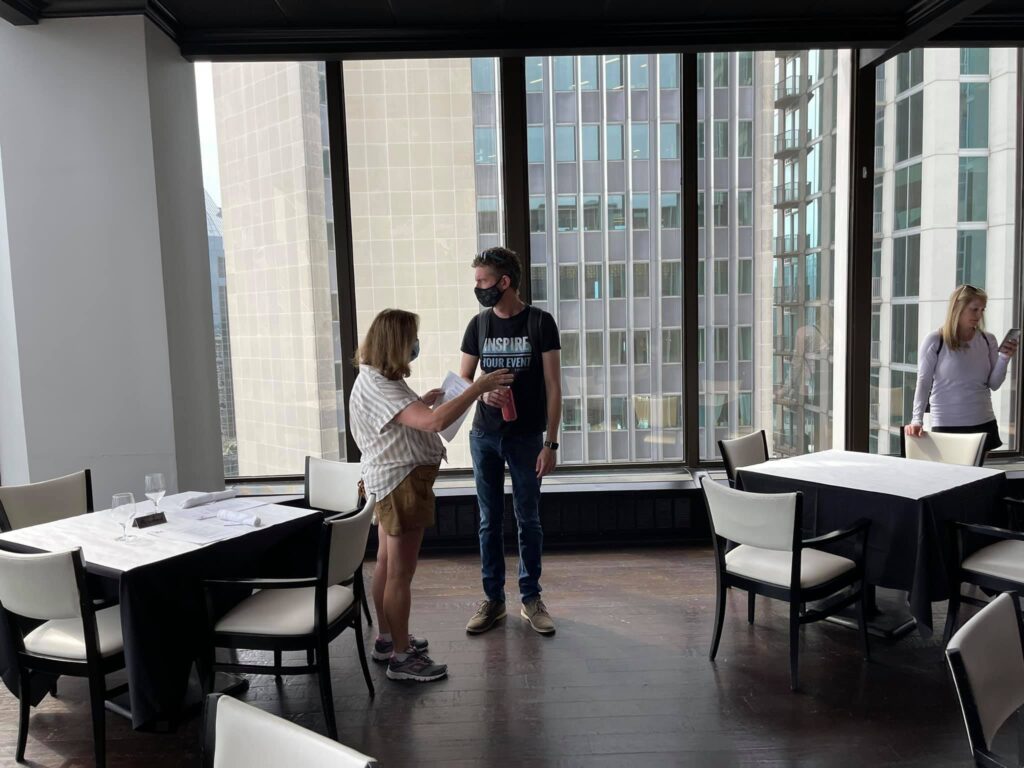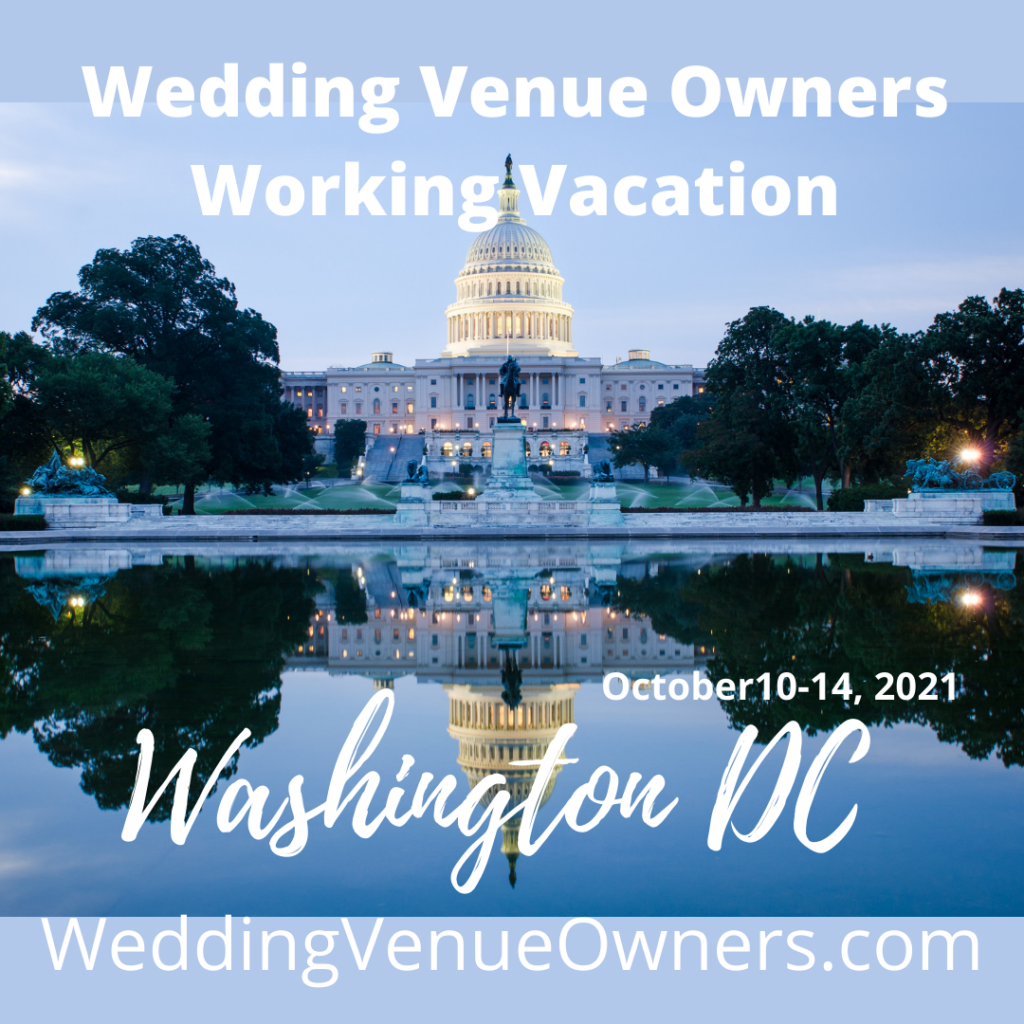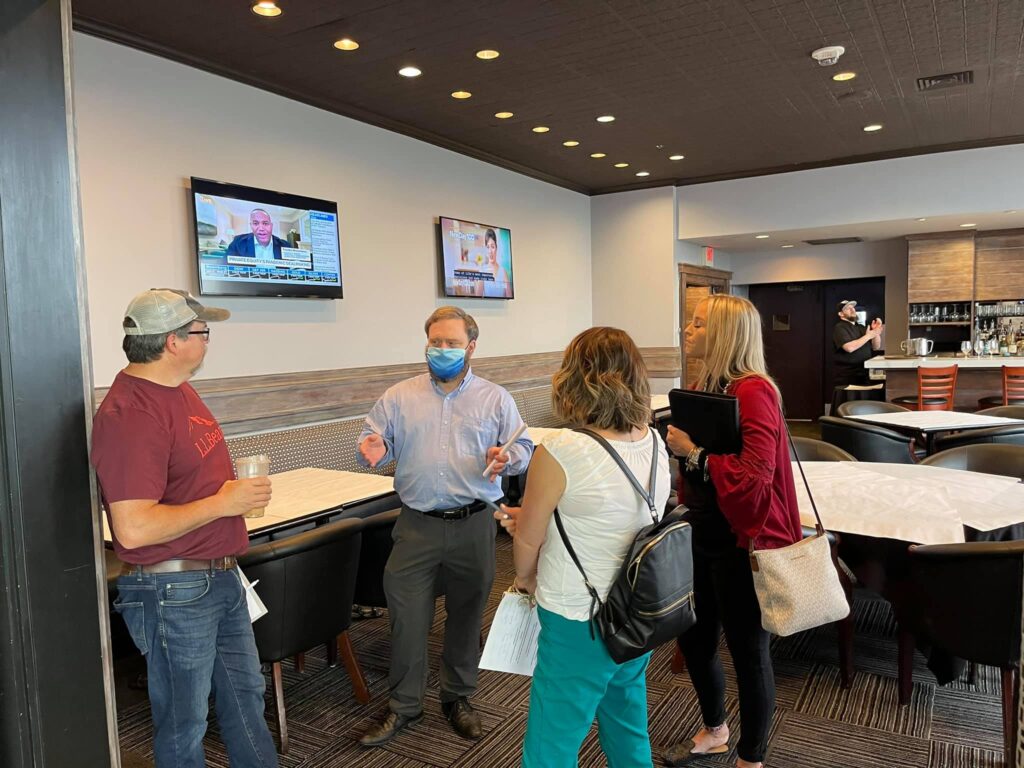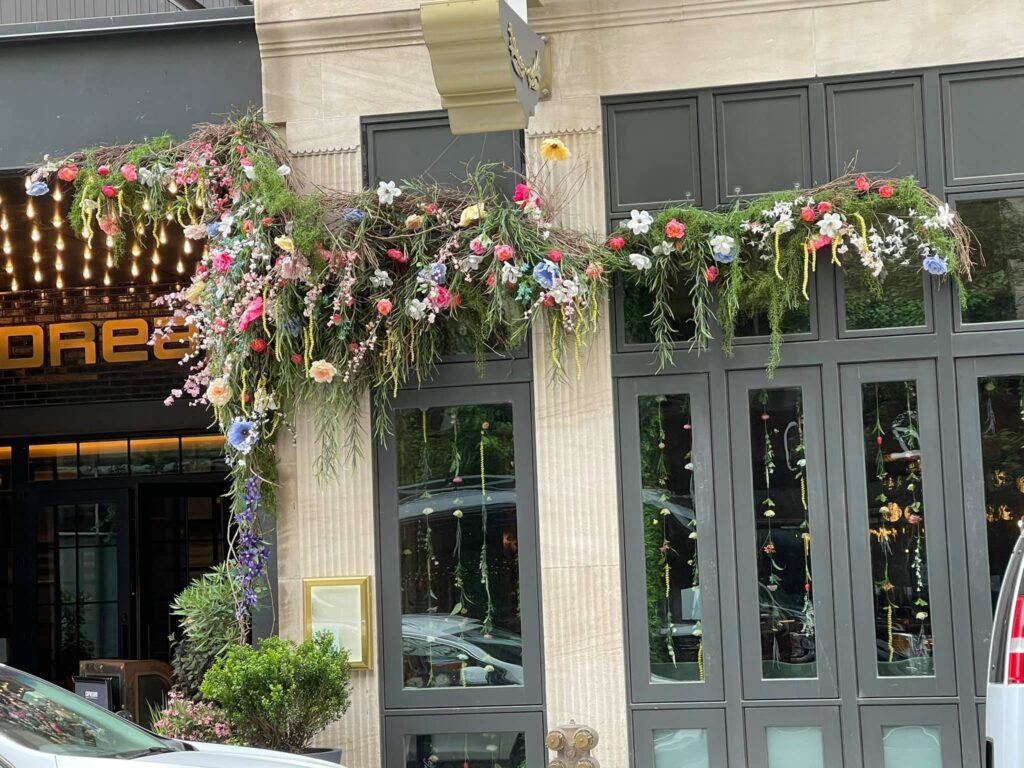 Next stop was The Bridge located in Downtown Nashville on the Cumberland River with stunning views, modern design elements, great parking and soon to be famous Sales Director at Infinity Hospitality (parent company of The Bridge), Bubba Plunk. The Bridge is one of two wedding venues, The Bell Tower is their sister venue, but we will have to tour that venue on our next trip to Nashville. The Bridge could have been the only venue we toured and we would have gathered so much insight we could have just stopped there. True, this could be said for each venue we visited. But the Sales Director of The Bridge is a one of kind wedding & event industry stand out. I wouldn't be surprised if we see Bubba Plunk on wedding and design shows, magazines, blogs, etc…very soon. His knowledge and passion for overseeing the sales and management of weddings, start to end was expert level, next level, incredible.
Here are a few of my favorite words of wisdom from this tour: 1. The Bridge & The Bell Tower will request a review from those who didn't book the venue as well as those who did. I LOVE THIS! During the exchange of the initial communications and proposals there is a lot of engagement between business owner and clients. They may have even come out for a tour. When the sales team follows up with prospective clients and the client informs them they are not going to move forward with the venue, the client will usually say something like, "But we loved the tour and the property, your communication was clear and detailed. We just decided to go with another venue". This is the opportunity to ask them if they wouldn't mind sharing that positive feedback in a review. BRILLIANT! Bubba says that where there is any positive engagement there is an opportunity to request a review. 2. Bubba says that they will do whatever it takes to avoid allowing bad planning, bad event design ideas from the client to ruin the guest experience. We could all use more of this type of confidence to firmly persuade clients make their guest experience a priority. If your guests have a terrible time because the client is making bad event design/timeline/layout/menu decisions, the guests will usually think it is poor execution from the venue. You NEVER want 150 people coming to your venue and having a bad experience, especially when you could avoid this during the planning process. 3. While I can't go into to much detail, Infinity Hospitality is designing event industry technology that may change the wedding & event industry! YES, we got to learn some seriously top secret info in this trip. You really should have been there! There is only one thing better than being part of the Nashville trip and that is joining the next trip! Click here to view the upcoming Wedding Venue Owners Working Vacation Dates & Locations.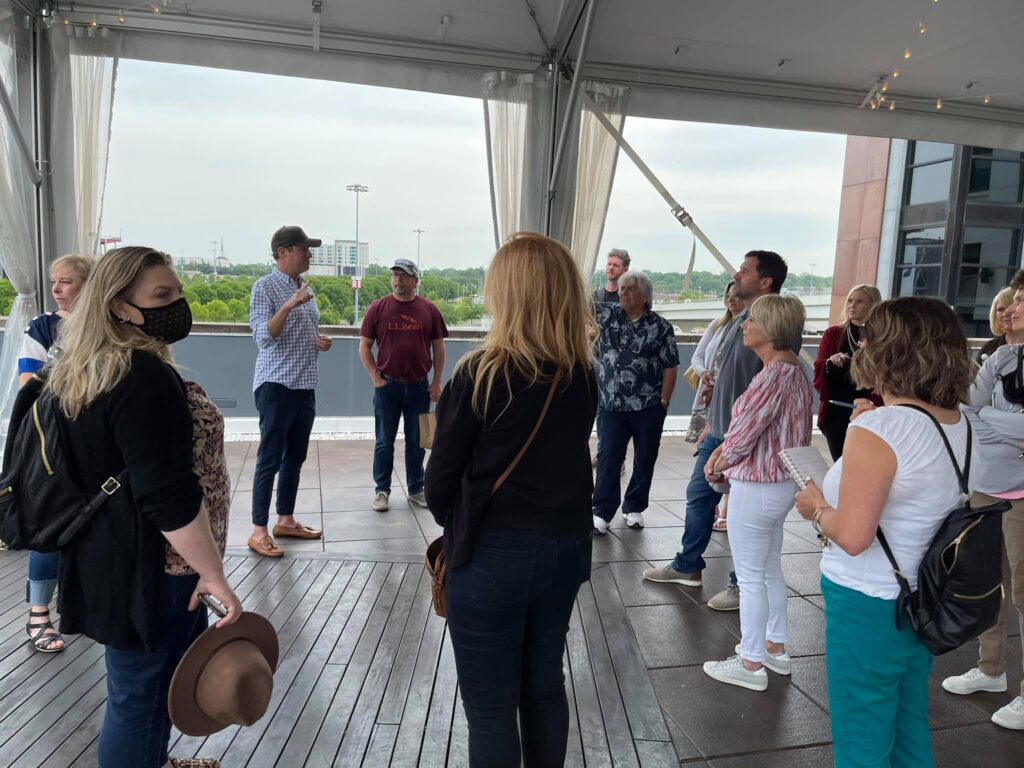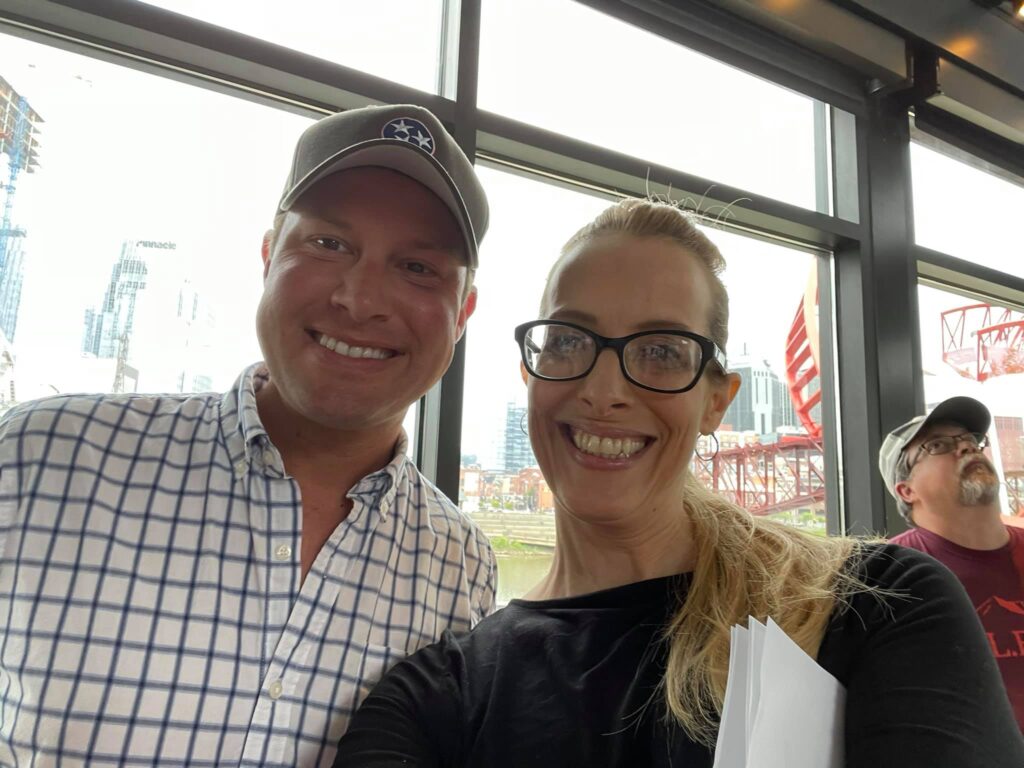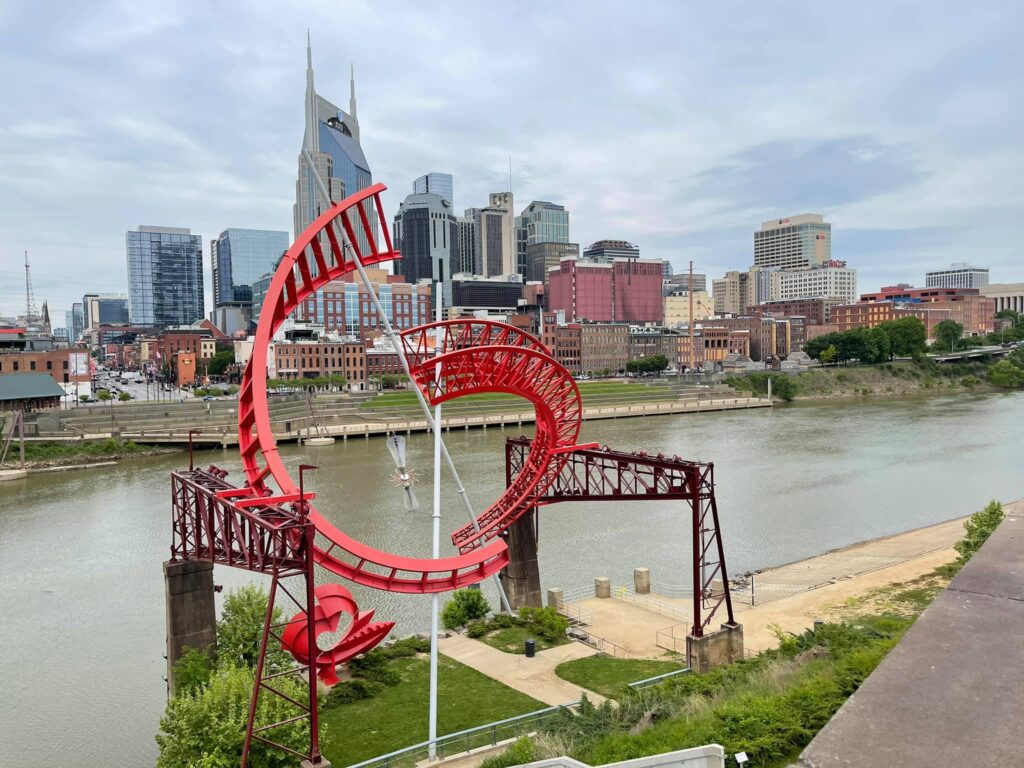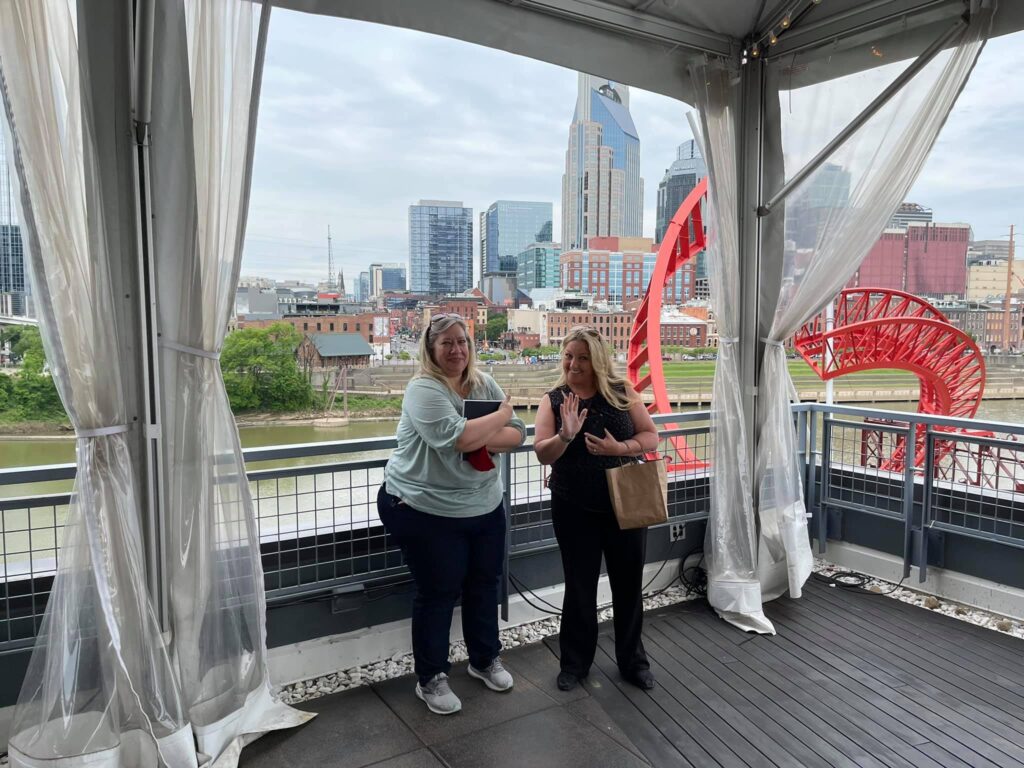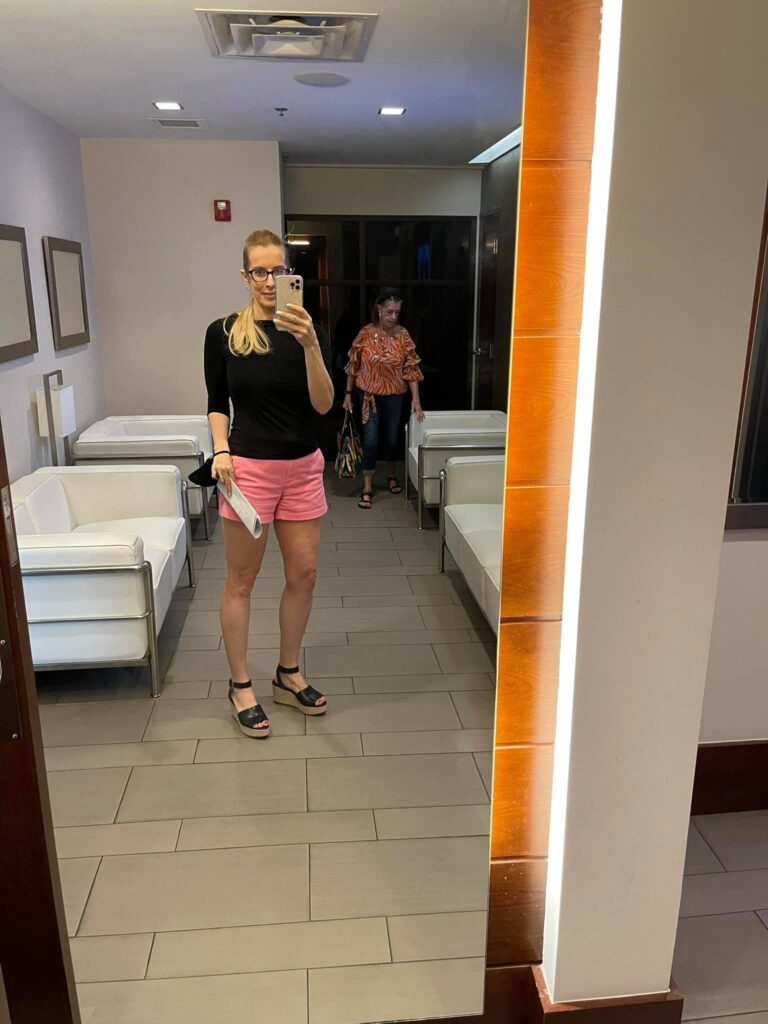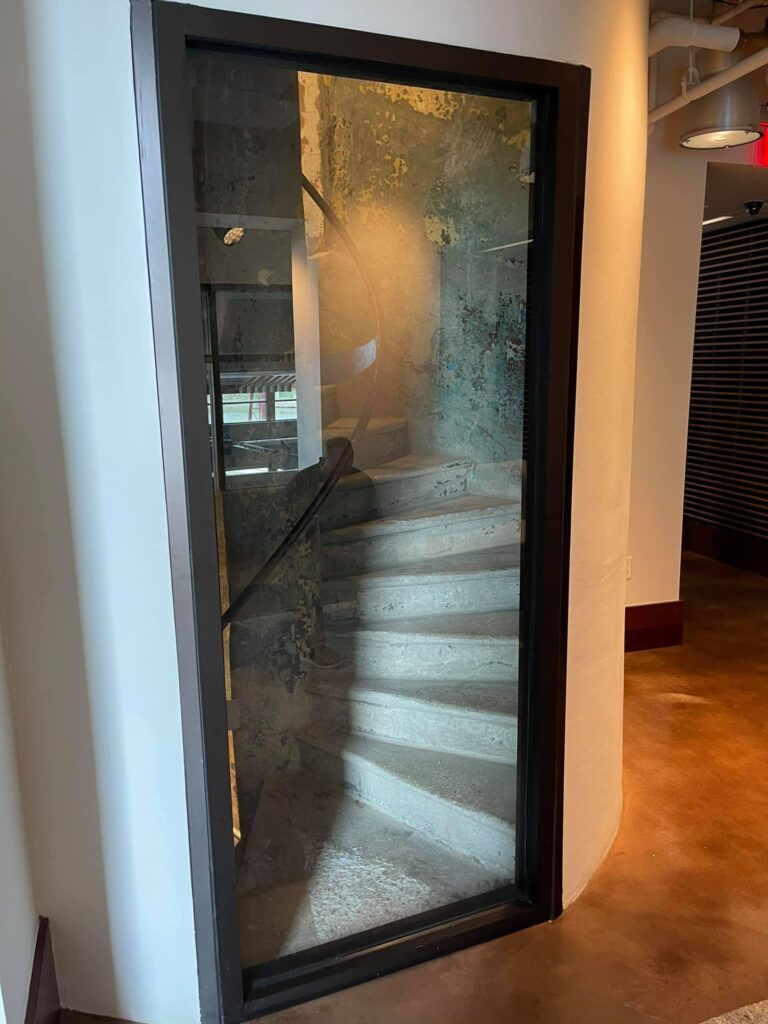 The Bedford Nashville was our thirds stop on the first day of wedding venue tours in Nashville. Meghan Schmidt graciously shared some time with us even though here day was packed with meetings. From the moment we arrived she was offering up a friendly smile and lots of great wedding venue information. I can honestly say I have NEVER seen another venue quite like this one. From the outside you are not sure what to expect. The inside is bold with iron, brick, solid wood beams and sturdy decor. Meghan Schmidt is the Sales Director at The Bedford. She shared a lot of great wedding insight with us including sharing tips for booking more corporate events using The Book of Lists, Chambers of Commerce and networking events. The Bedford books well over 100 weddings a year! Meghan shared with us that their best leads do not come from the big wedding websites. Their best leads, with a higher conversion rate come through search engines to their website. This means their website is one of their best sales tools! Is your website your best sales tool? Let us know in the comments below. They are have a high volume of qualified leads coming to their websites from their social media marketing. Click here to read more about how to use The Book of Lists to book more corporate events.
Our venue owners learned an incredible amount of information from this venue tour. The success of The Bedford is due to gorgeous venue design, and incredible management team and savvy marketing, not location. Those of you who struggle with your venue location could learn a lot from this venue. Again, you kind of had to be there, but there is always the Raleigh Durham Working Vacation, come on! I would love to meet you there.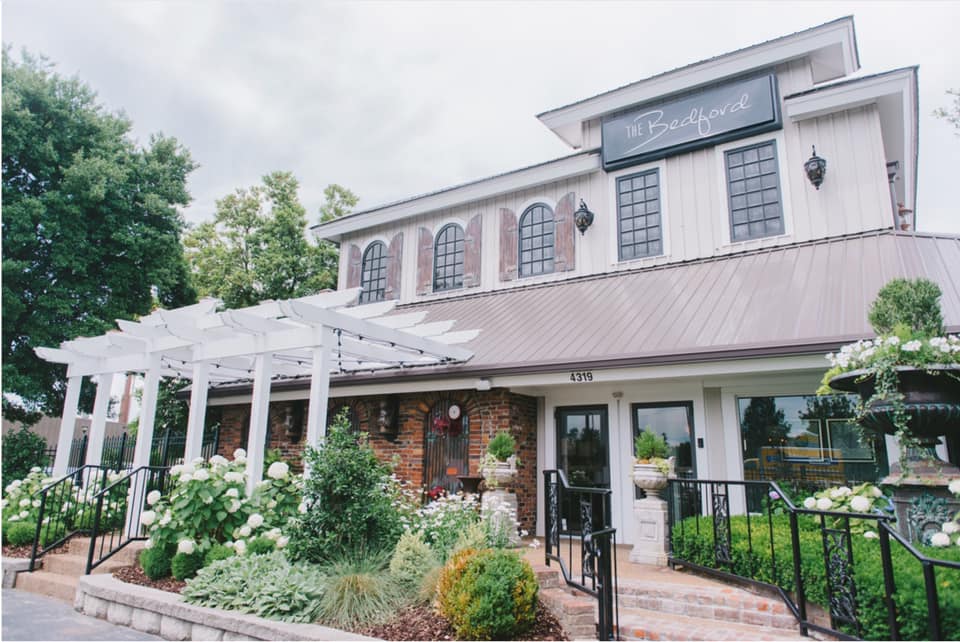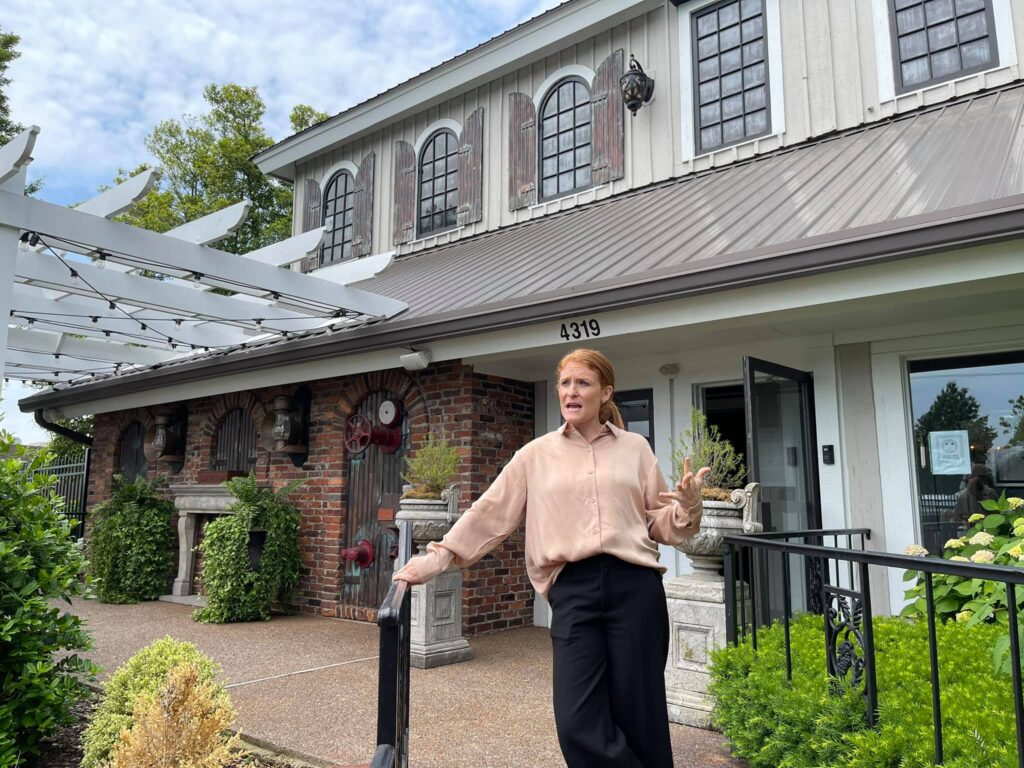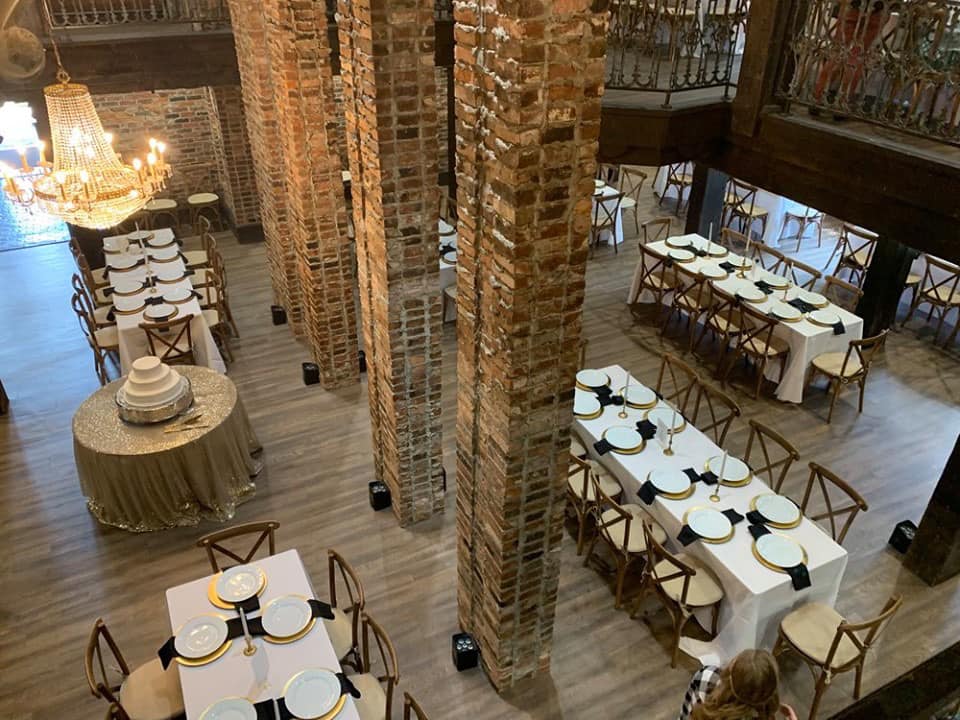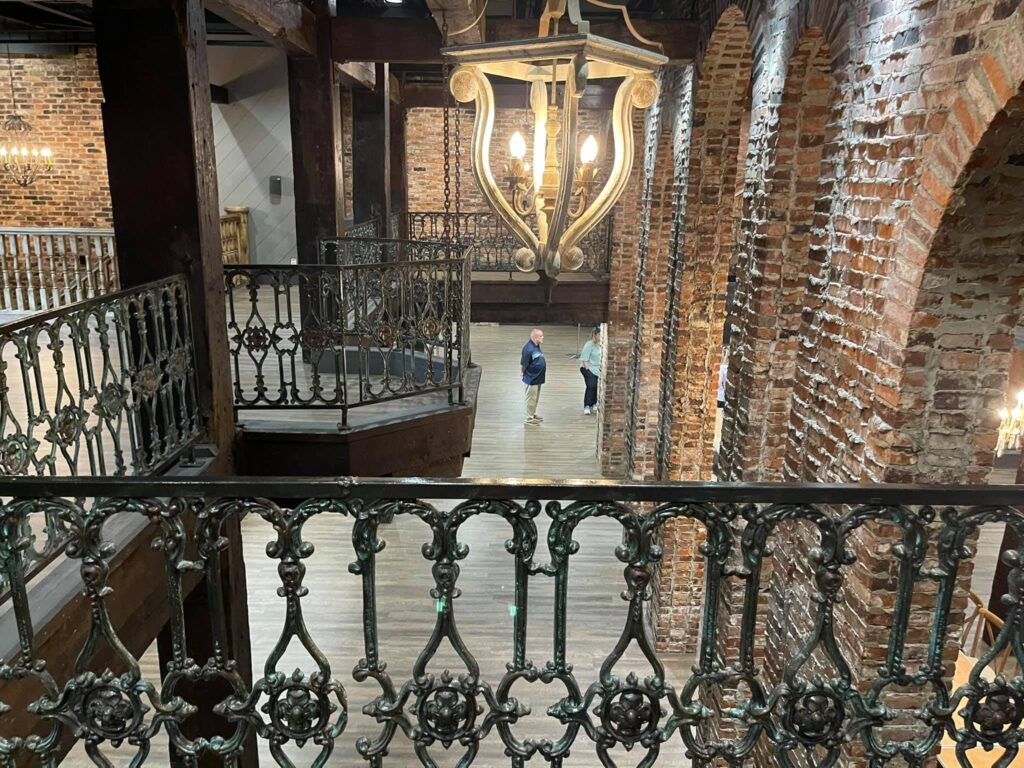 After our venue tour at The Bedford we headed over to Marathon Music Works. This Nashville venue is in the heart of the downtown historic Marathon Motor District. They host concerts, art shows and of course very cool weddings. This industrial chic warehouse style venue had some incredibly cool spaces to offer their wedding couples. Shelby Huggins is the event manager at Marathon Music Works, she went out of her way to make sure our group could stop in for a tour even though they were quite busy with events. This venue is HUGE! Couples can use the stage and create a Nashville rock vibe for their wedding complete with back stage prep areas for your closest friends & family to chill before the wedding. This venue is located next to some great spot for fun including The American Pickers Nashville location and The Jack Daniels Store where (OH YEAH!!) you can go in and enjoy a tasting! What an incredible experience it was to enjoy this unique venue, learn how they advertise, book weddings, manage weddings and successfully operate this Nashville wedding spot.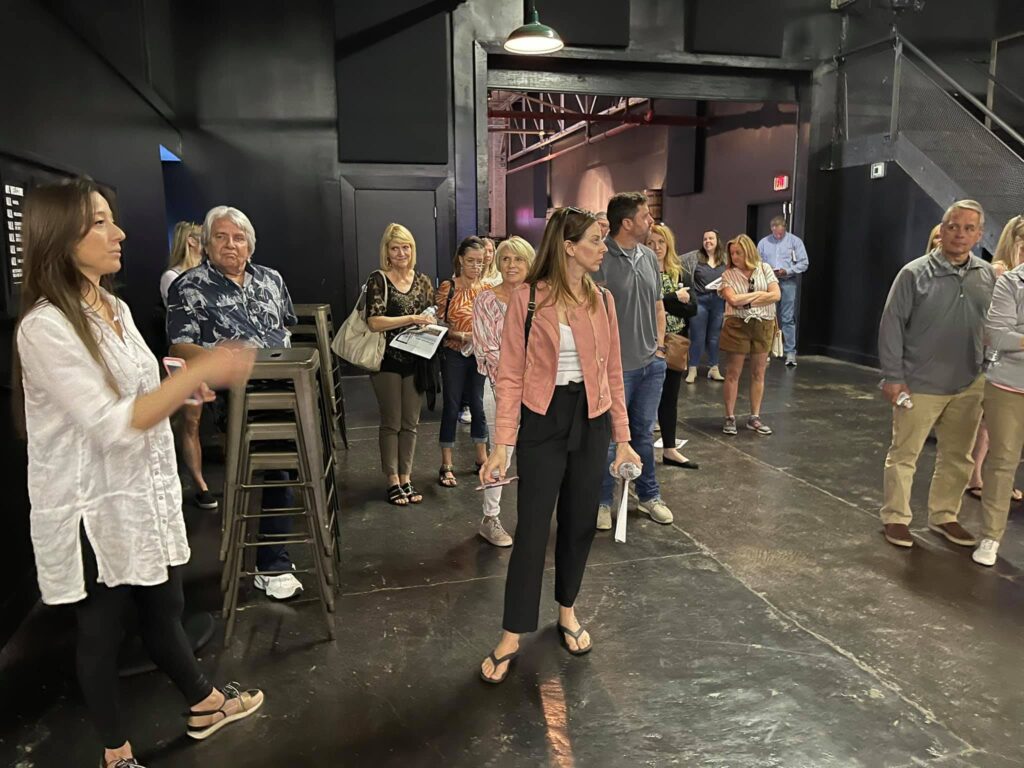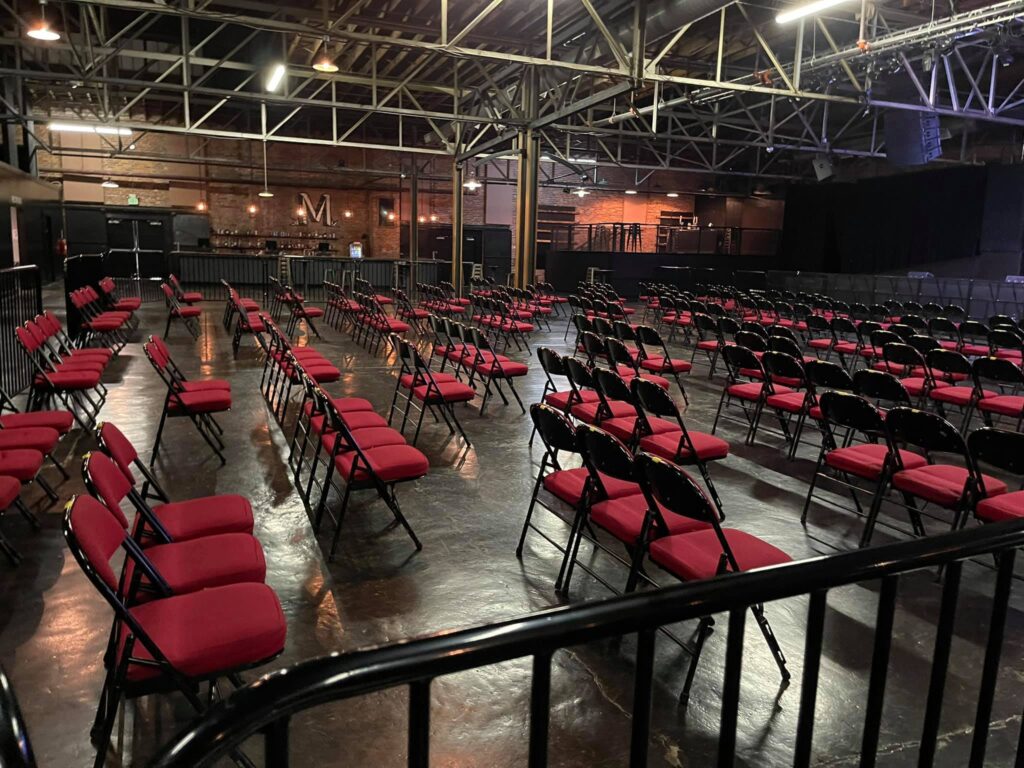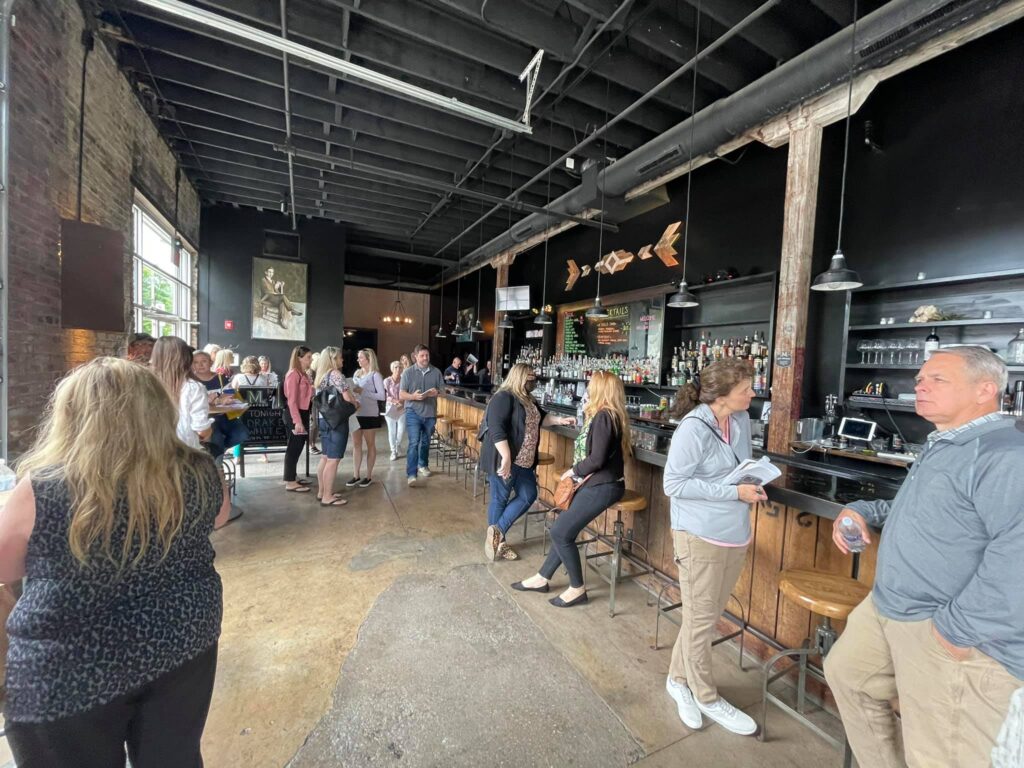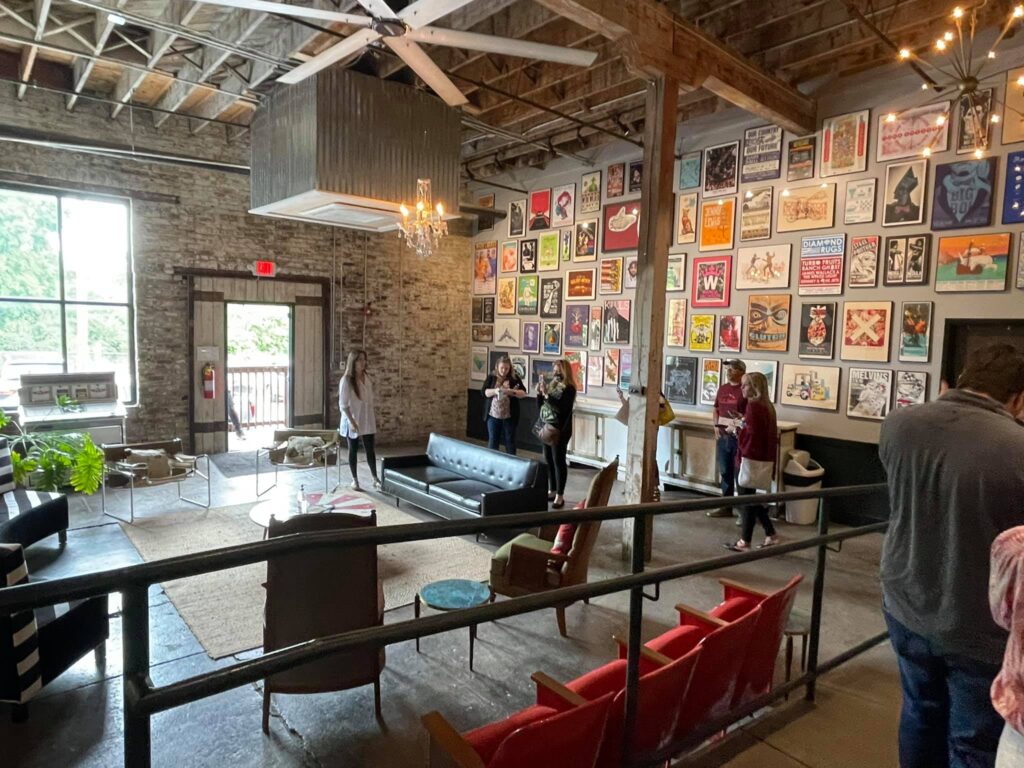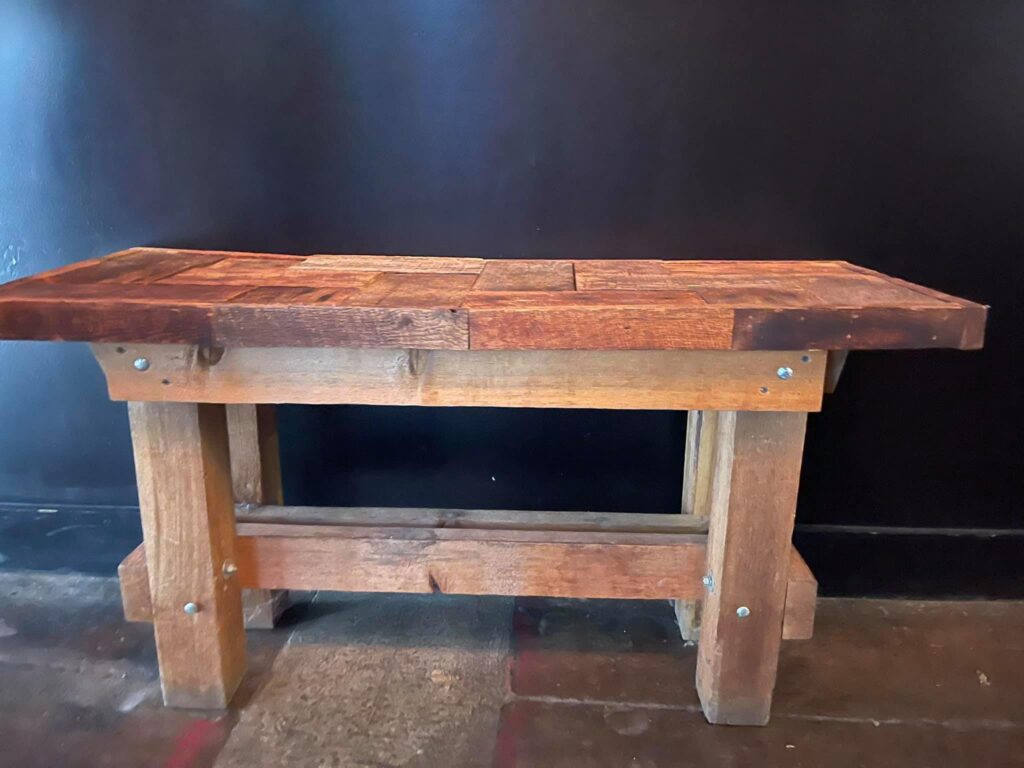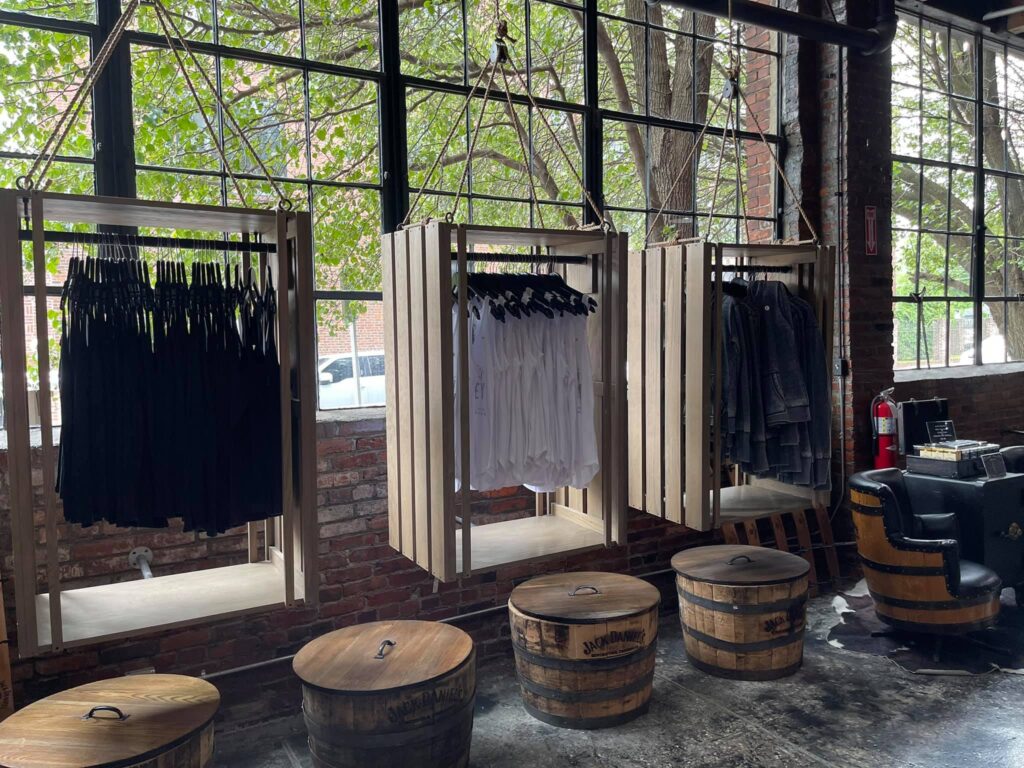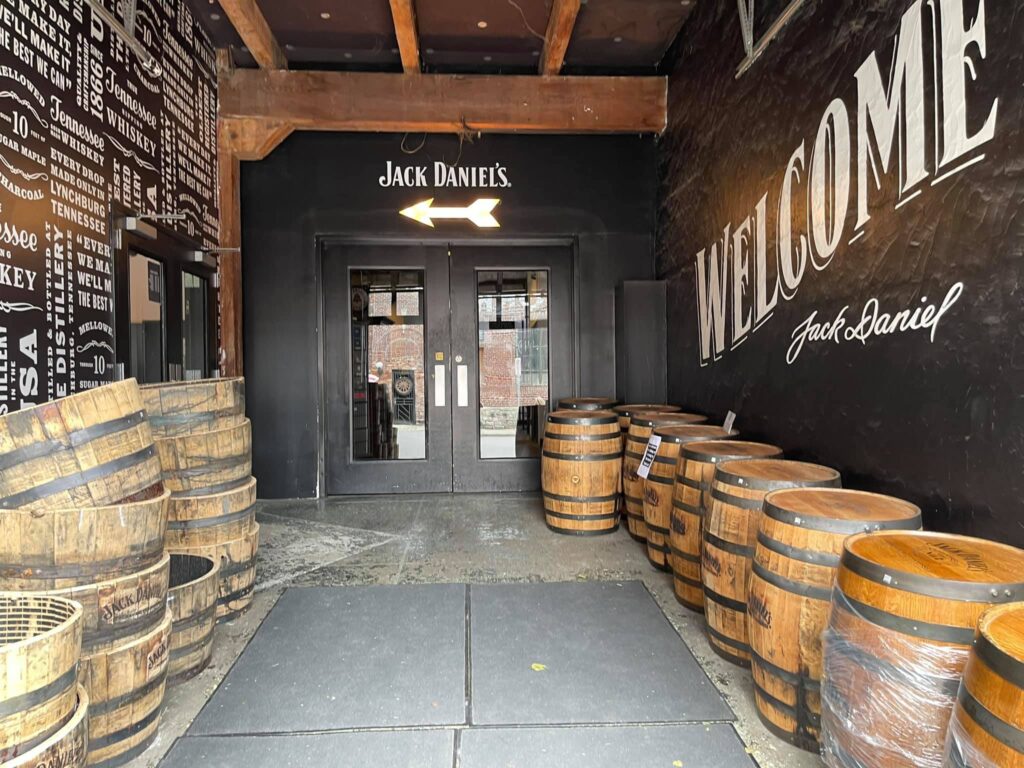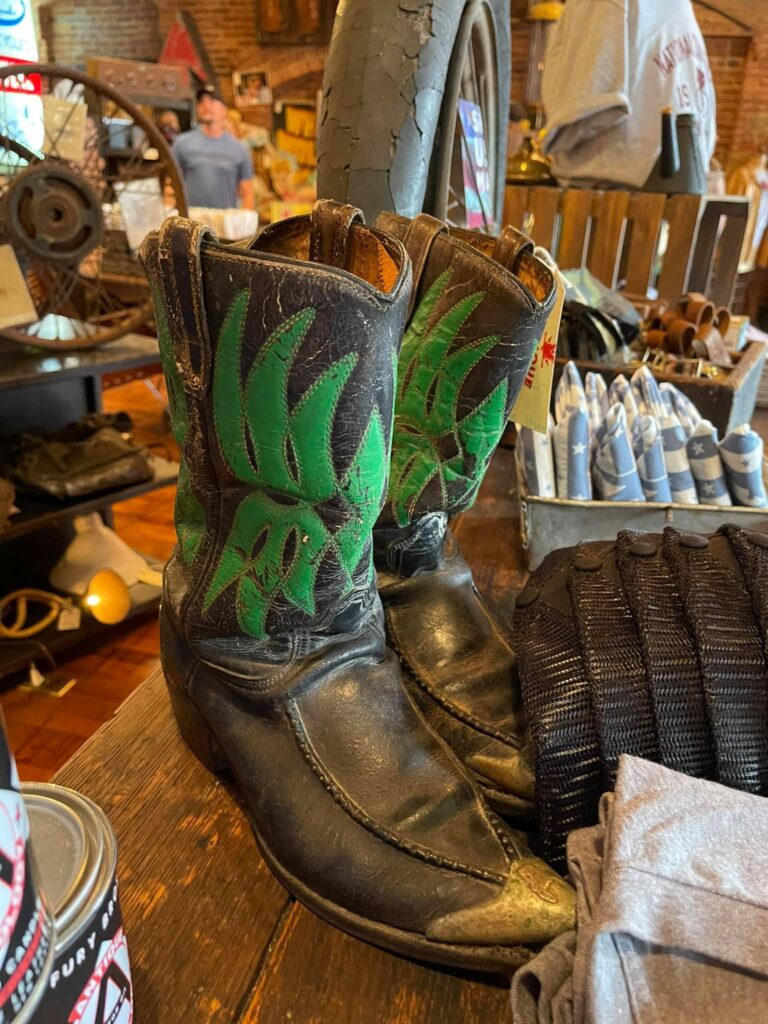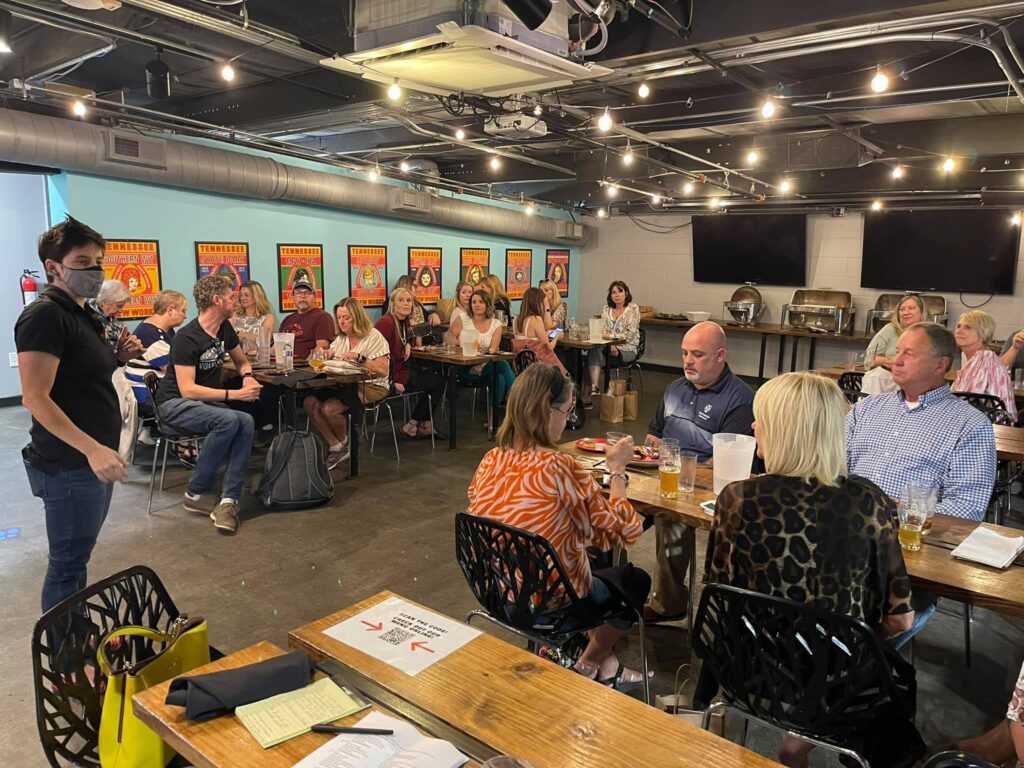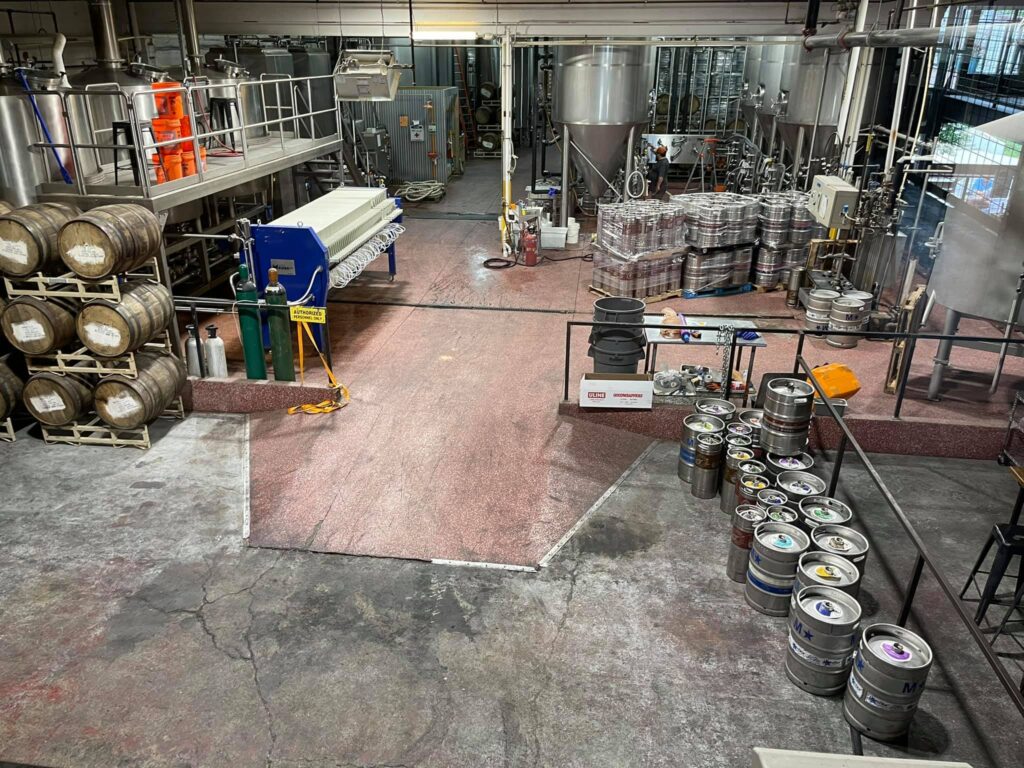 After our venue tour at Marathon Music Works we were all ready for some incredible Nashville cuisine so we headed over to The Tennessee Brew Works. Where Mara Hines and her team greeted us and provided Nashville Hot Chicken, Brisket, Baked Beans, Coleslaw & Chocolate Tartlets. The food was absolutely incredible, my favorite was the brisket! We stayed here enjoying lunch and discussing advertising, social media marketing, lead conversion & screening processes, vendors relationships at our lunch and learn. After a lunch & learn and morning venue tours, most of our venue owners are feeling pretty exhausted and ready for a break. We end our official events after the lunch & learn but our venue owners start group texting to set up their after hours meet ups. I don't usually share photos of the after hours events because our group is done with the working part and get to the vacation side of this experience. I can tell you that some of our venues owners form strong bonds and share some of the best wedding venue solutions after a few cocktails.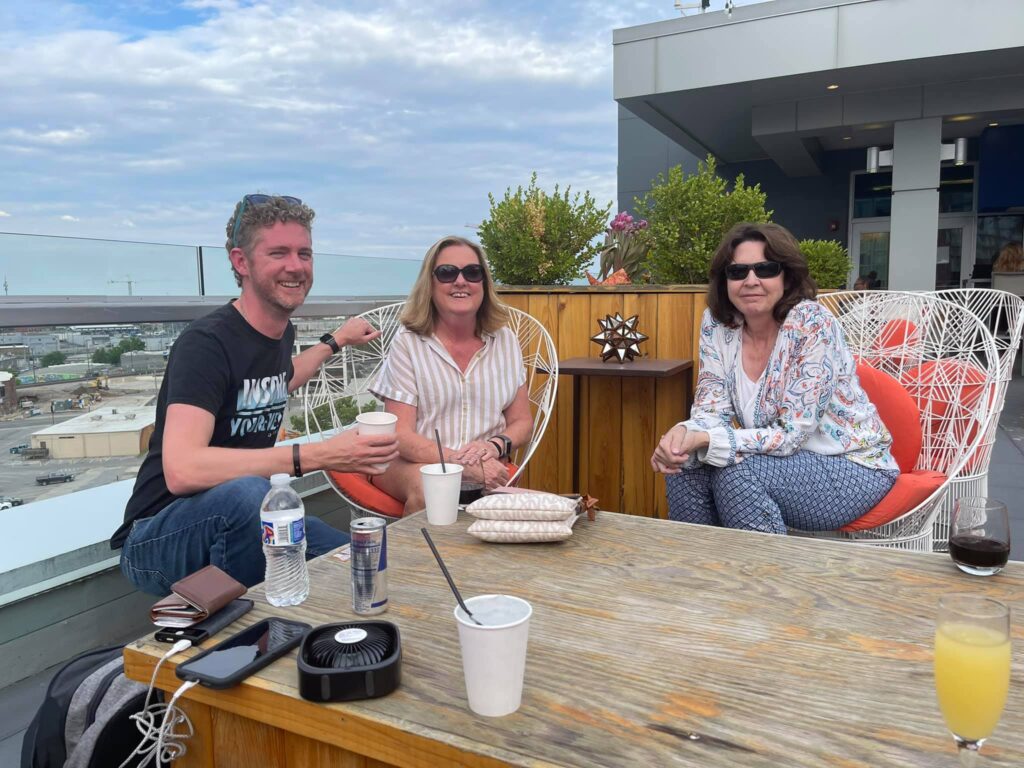 After a night of fun on Broadway our venue owners got some rest and met up Tuesday morning to start another round of wedding venue tours. Our first stop was The Cannery Ballroom, ONE, ONE Bar & Lounge and Mercy Lounge. With its 1000-capacity standing room and titanic bar stocked with all your favorite libations, The Cannery Ballroom is capable of accommodating both large national acts, as well as those looking for a unique space to hold their wedding or special event. Jenna Vasquez worked with me for several months to arrange our tours but welcomed a new baby a few days before our arrival. Congratulation Jenna! So, Erin Gameson the GM was so kind to step in and provide the venue tour. Touring venues located in large cities provides lots of valuable information. How do they handle parking, how about loading in/out for vendors, guests parking, event timelines, day of operations, inventory, event set up & tear down, city ordinances, etc… All of these topics came up on our Cannery Ballroom tour and Erin provided so much information. This venue requires a day of coordinator for all weddings! This policy increases client satisfaction and overall successful event organization. Coordinators selected by the couples MUST BE professionals, not a family member. If you are afraid of enforcing policies that lead to more successful events because you fear your clients will be upset with the additional costs, maybe it's time to consider the clientele you are booking. DISAGREE? Let me know, this is all about flowing ideas and no two venues are alike, so please share your feedback on this in the comments section below.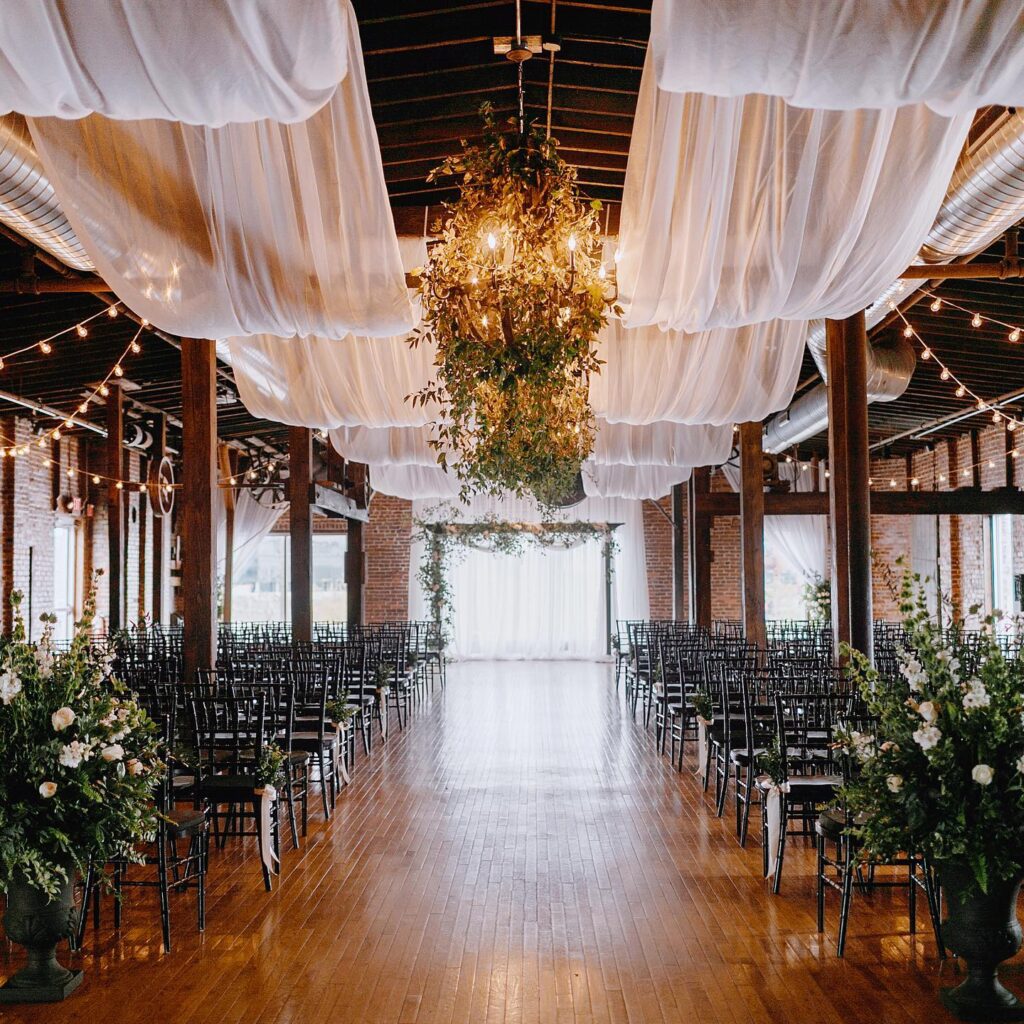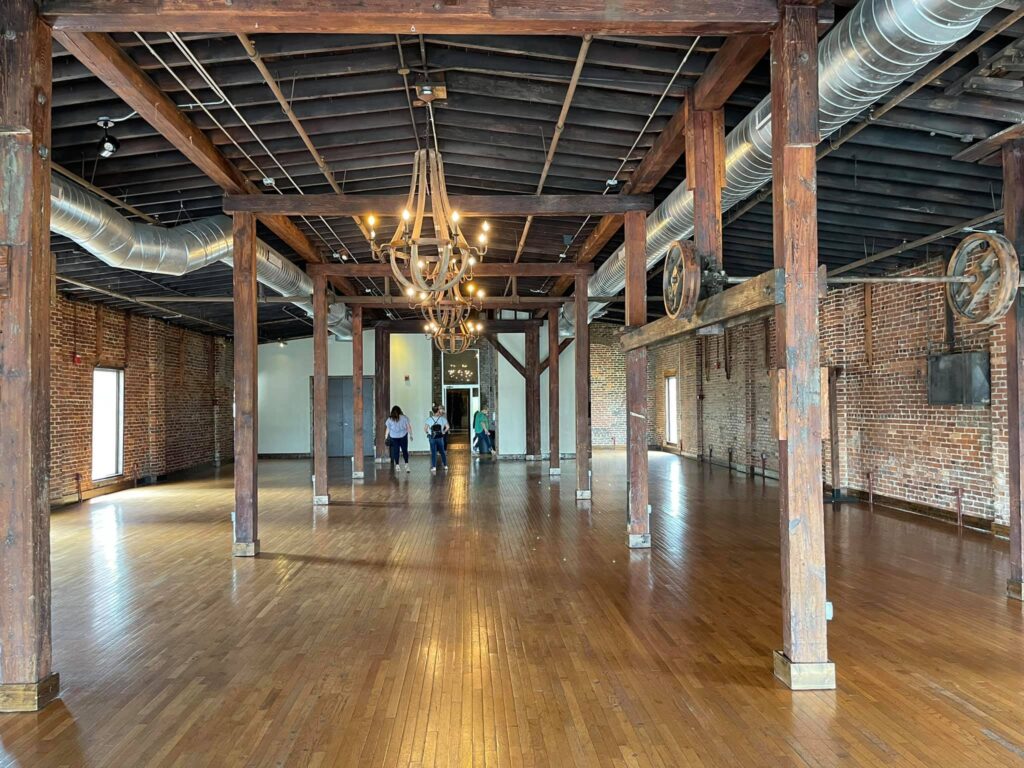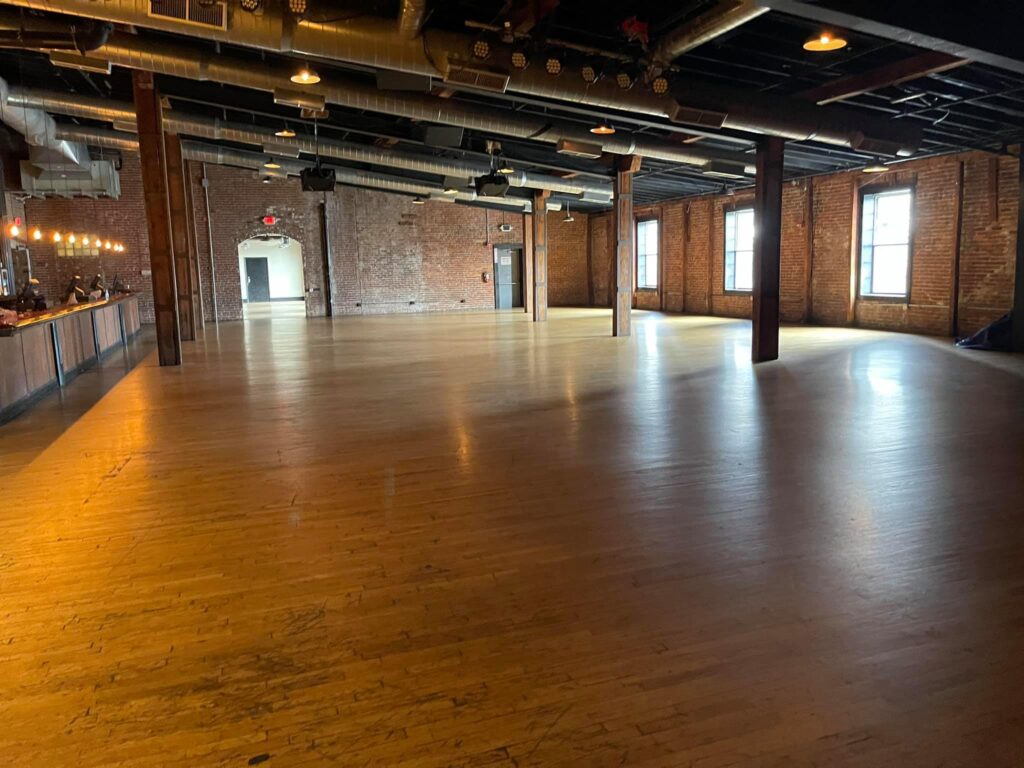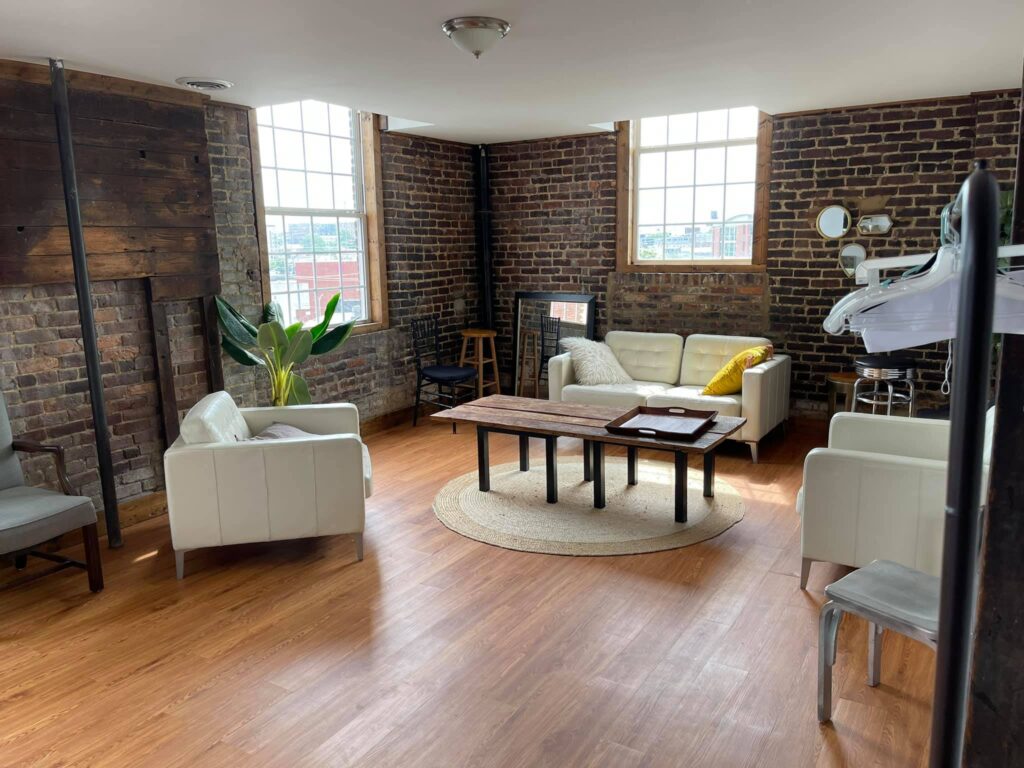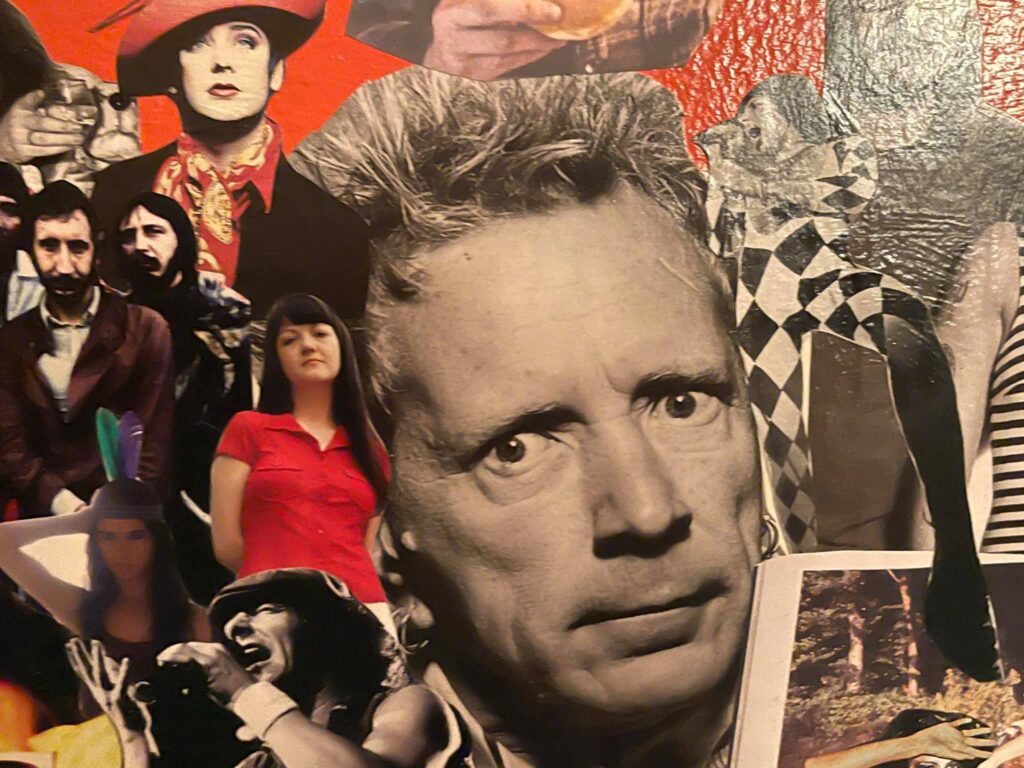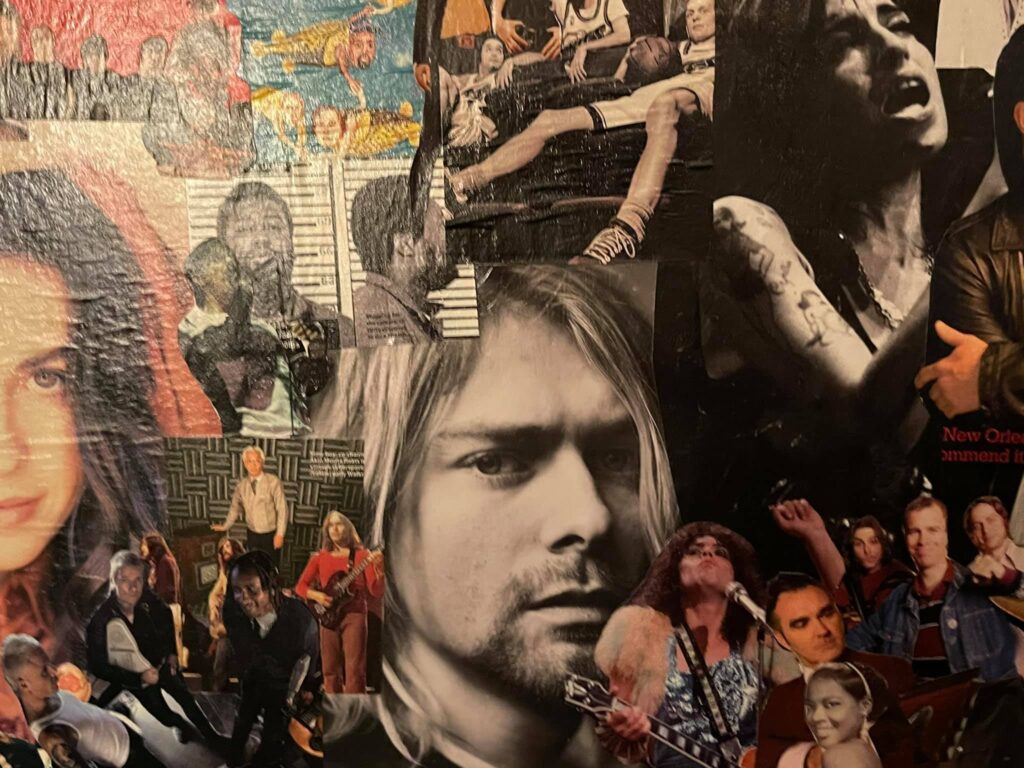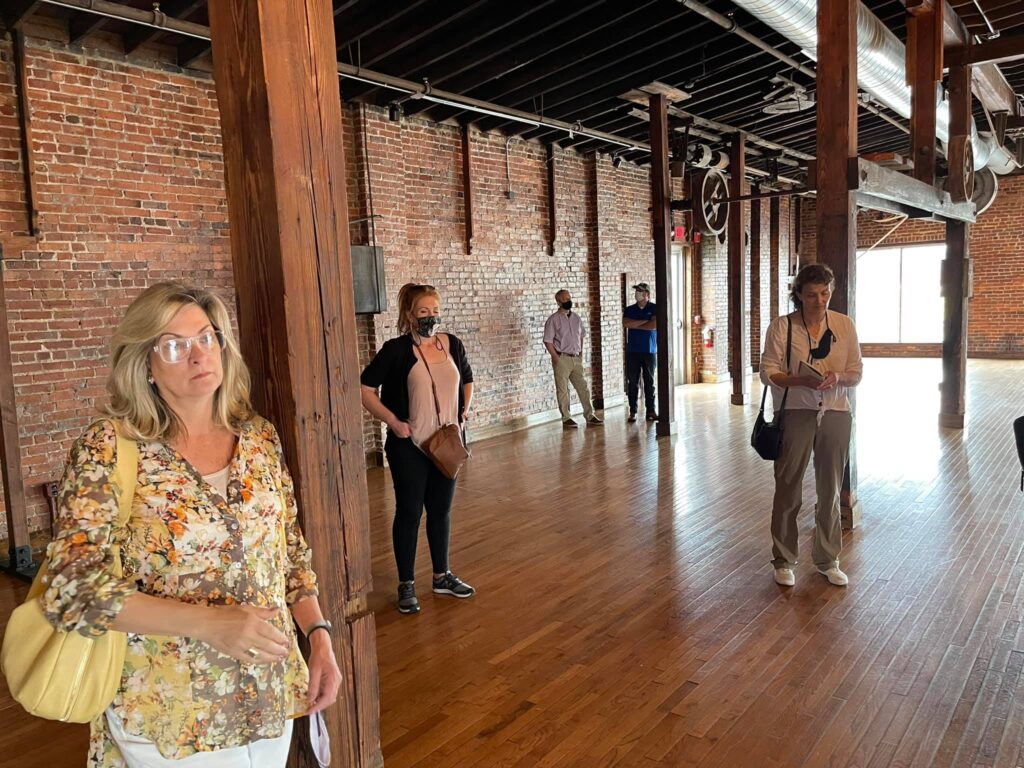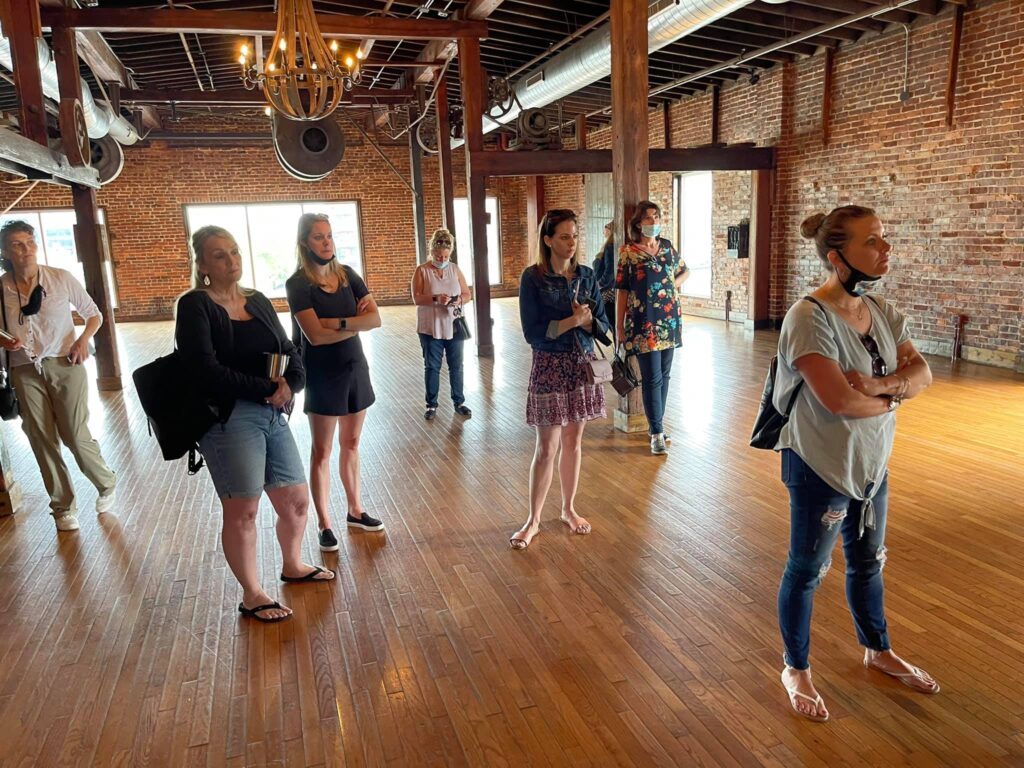 Next stop was a 20 minute trip to northern Nashville, outside the city to visit Annie Acres. So far our venue tours have been all about the city venues and our Wedding Venue Owners Working Vacation crew wants to see a variety of venue styles. Annie's Acres offers country styles with a side of rustic nature serenity. We met with Kelly Albright, the owner of of Annie's Acres. Their family runs a working farm on the property and also has their home on site. The venue is located at the end of a long driveway surrounded by acres of trees with no other structures in sight. Kelly and her husband were on a very tight budget when they married years ago. When building Annie's Acres it was a high priority for the owners to make sure their venue would be affordable to couples with budget constraints. They wanted to make sure those with limited budgets would be proud to have their wedding at Annie's Acres. Kelly Albright is a CPA, farm owner, wedding venue owner, mother and wife. She and her husband work together on all aspects of managing their businesses. Kelly informed us that they seem to book more weddings when they are both together on a venue tour. I loved hearing this as generally when a couple works together running a venue one or the other manage the tours or enjoy that part of the business more than their partner. So, finding out that they work off of each other to provide great tours and book more of their prospective clients when they tour together, was really cool. I hope this inspires other venue couples to work together on tours and see if they book more weddings this way.
Kelly used her CPA background to save money during the design and building of Annie's Acres. She shared lots of these methods with us but you had to be there to access these money saving secrets. Some things have to stay in Nashville! Kelly only books about 14 weddings a year, that is their preferred maximum number of bookings. For this venue owner it is not about how many weddings they can book but rather, how few they can book and generate funds for their farm, family and free time. Many venue business plans count on booking the highest number of weddings possible each year to cover costs, make a profit and expand or reach new goals. This works for some but others may find that their best overall success comes from booking 30 weddings at a slightly higher rate, than booking 60 at a lower fee (for example). Annie's Acres is a reminder that sometimes less is better. Booking the most weddings you can is not always the best plan for longevity and happiness in this high stress and challenging industry.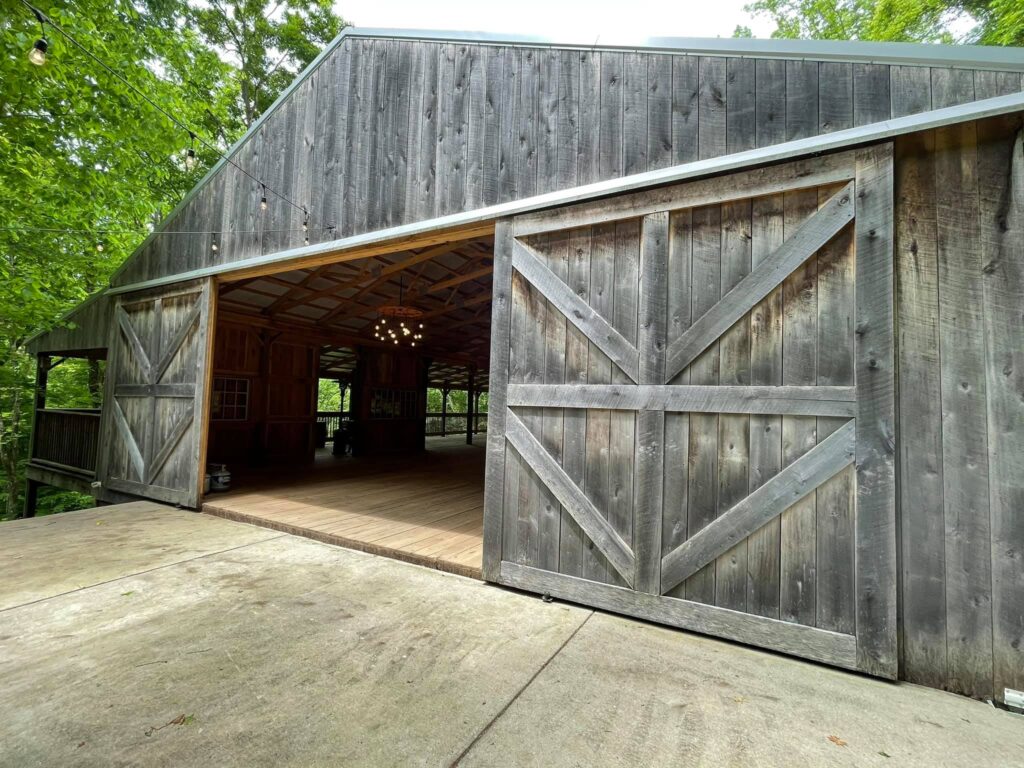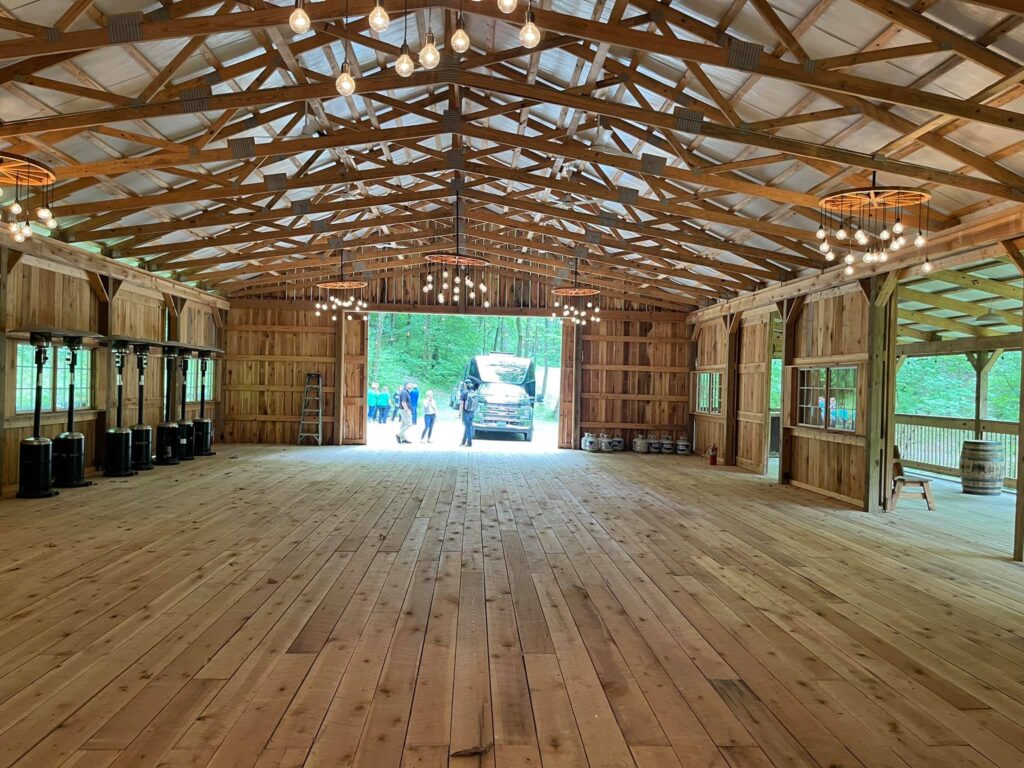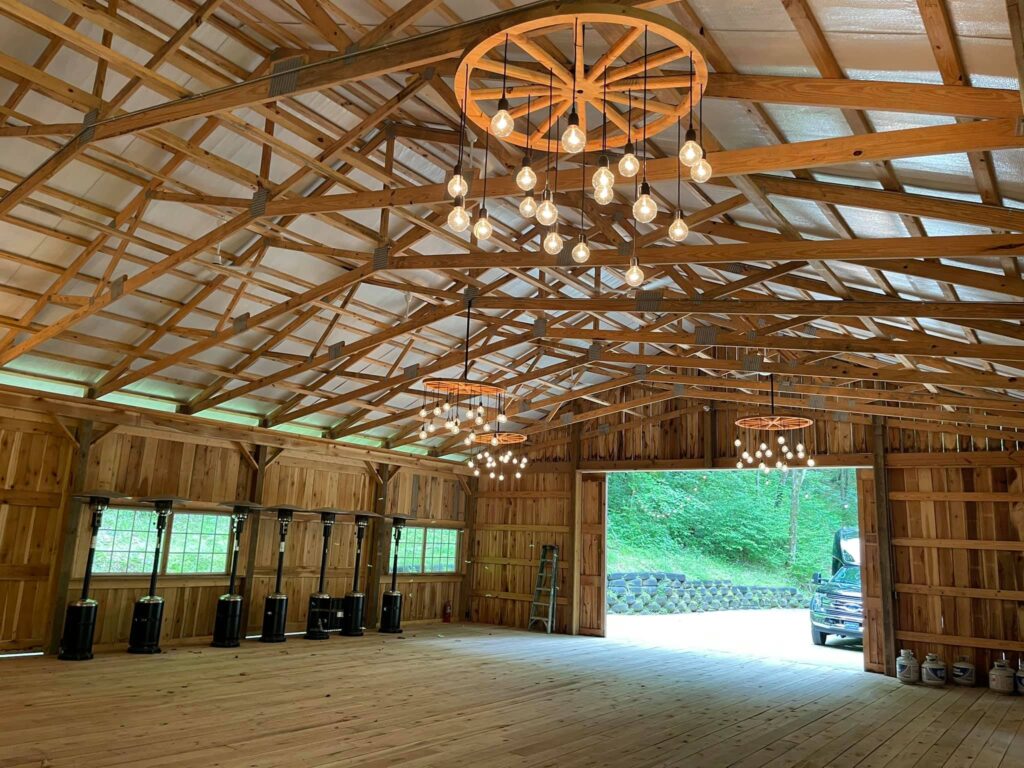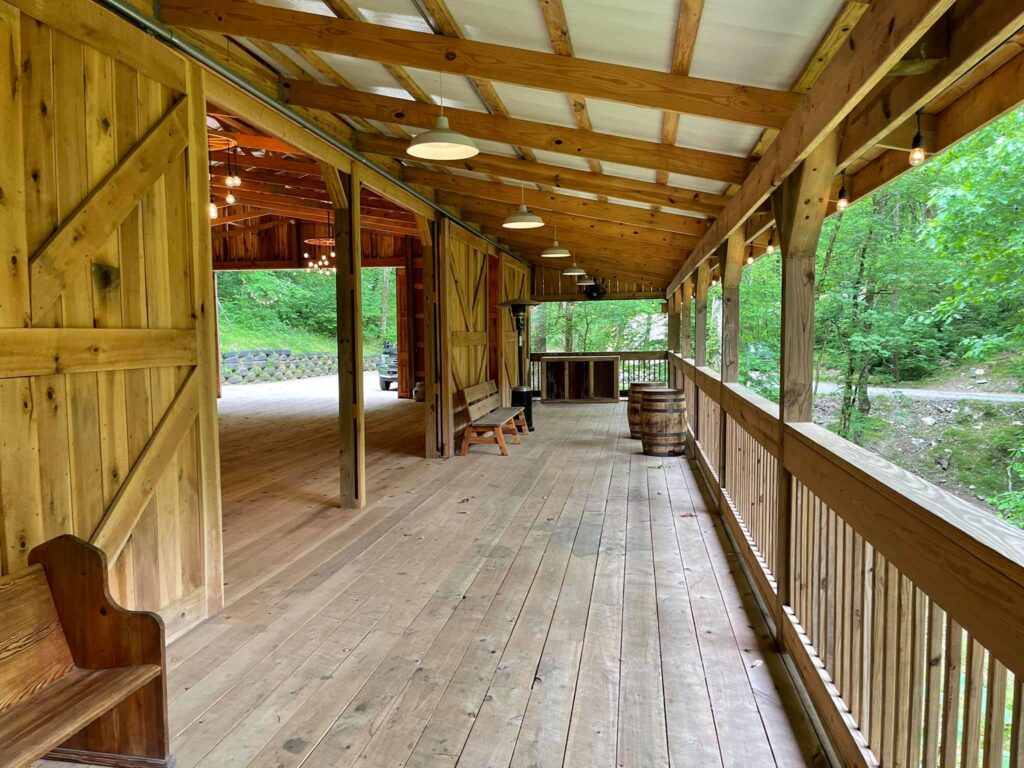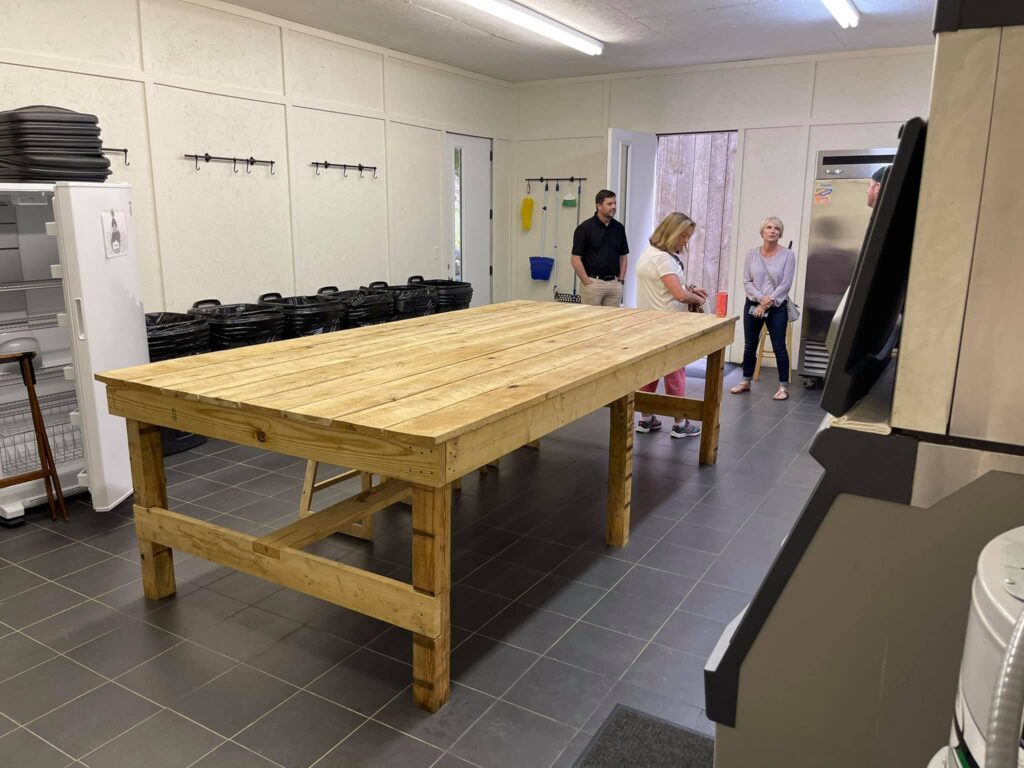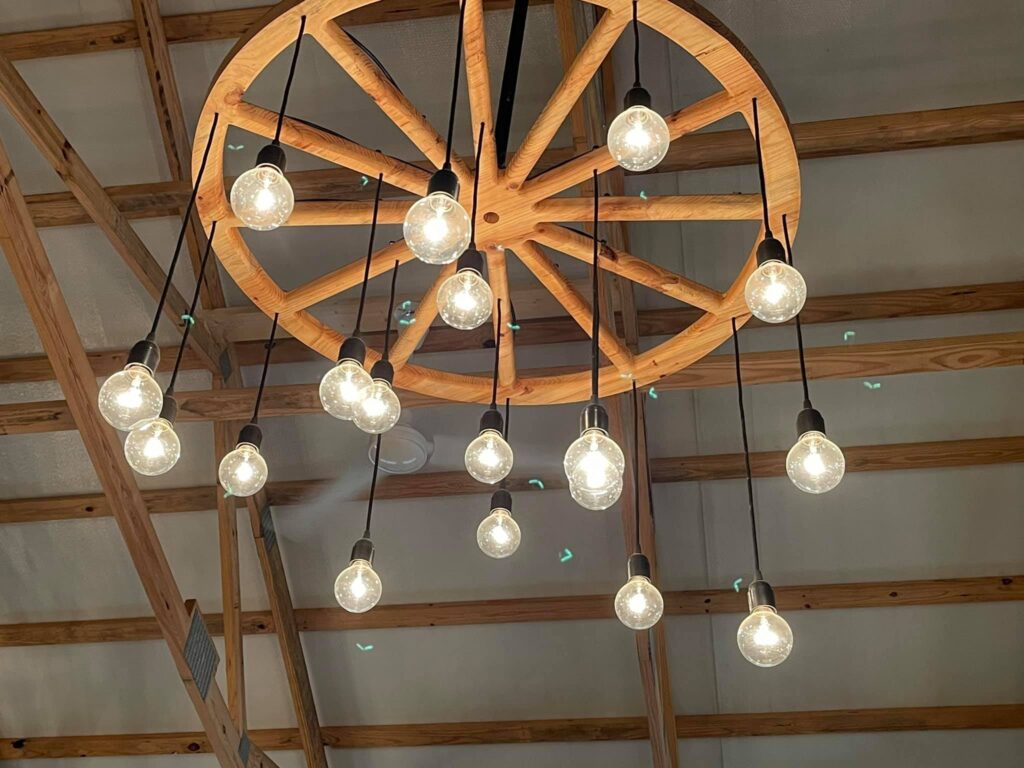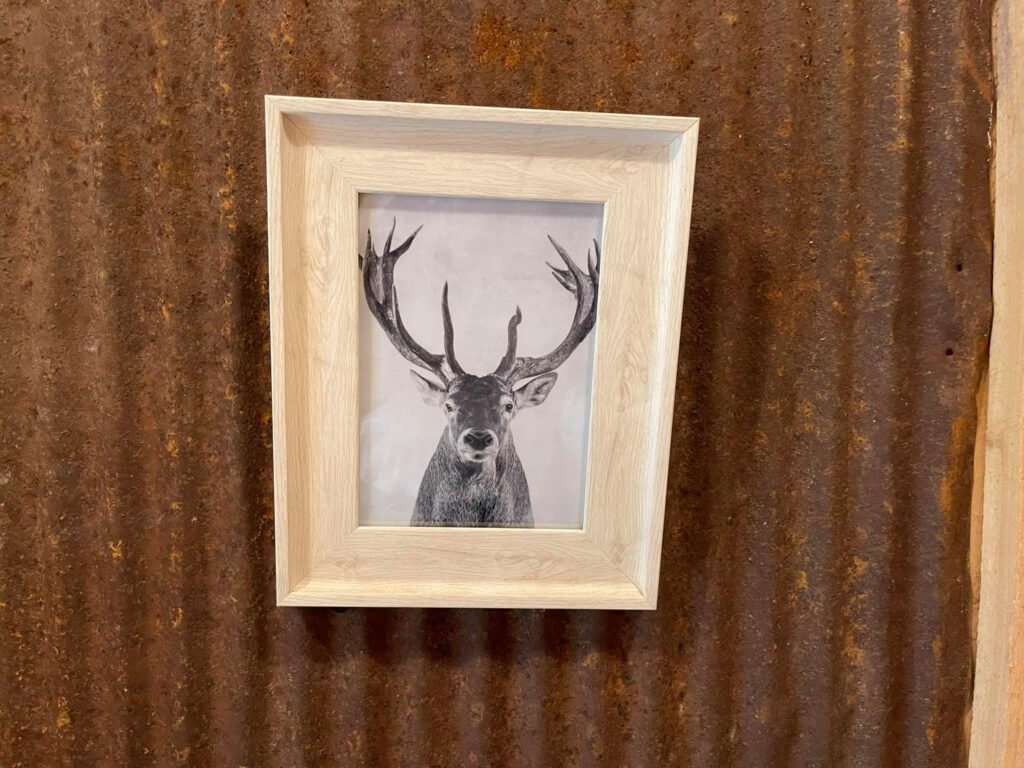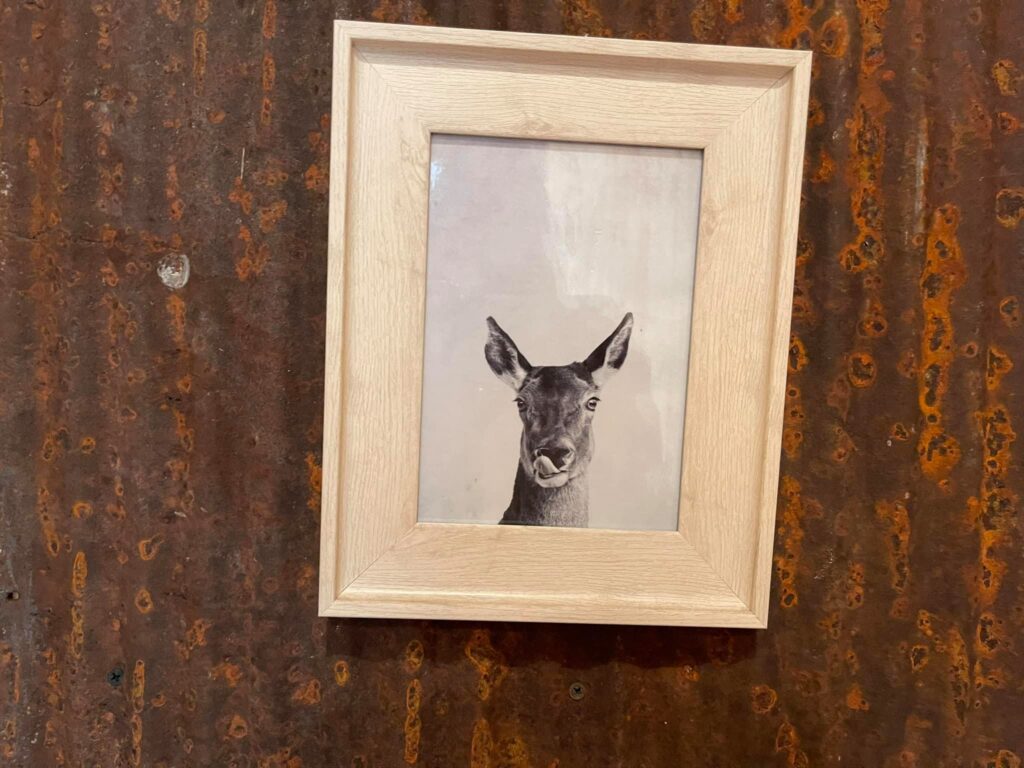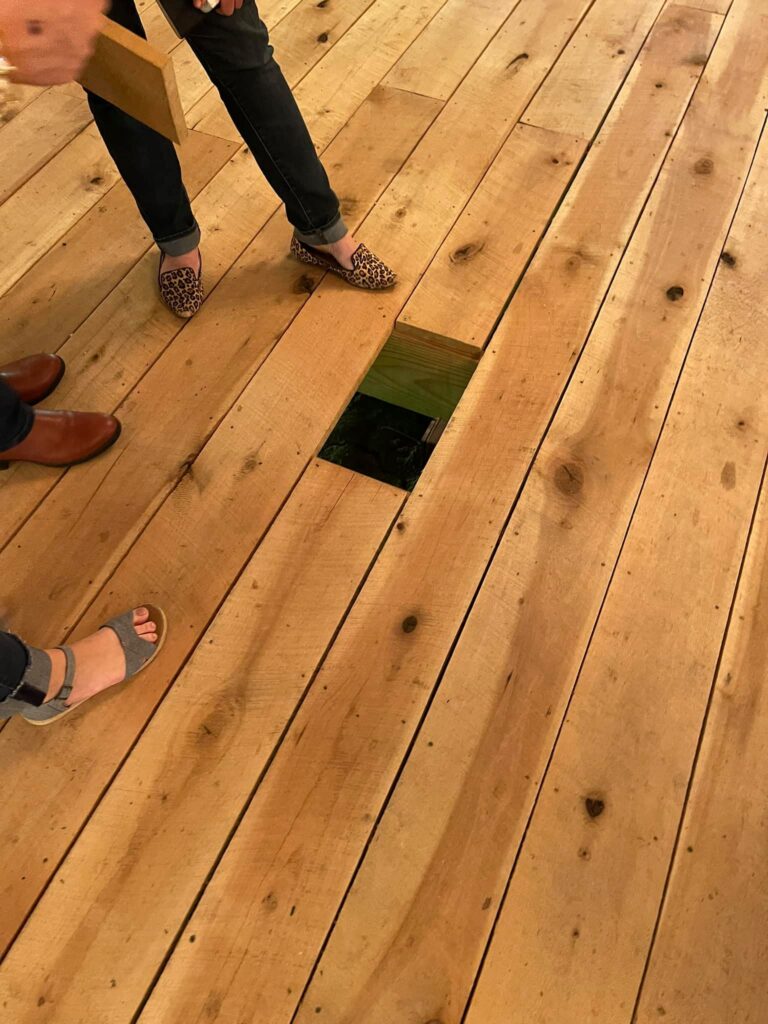 Our grand finale wedding venue stop was The Templet House. Winston & Cristina Templet and Tara Parker absolutely blew us away on our final wedding venue stop in Nashville. Cristina & Tara have joined every Wedding Venue Owners Working Vacation! Seeing them in Nashville at their own wedding venue had me getting a bit emotional. We really do develop bonds on these events and being invited to their venue was special. The first thing you see when you arrive is a stunning estate with beautiful lush green landscaping and a paved long driveway. I love a long drive way adding drama and anticipation leading up to the venue. Our venue owners posed for a quick picture on the grand stairs at The Templet House entry and once inside we were greeted with champagne! The Templet House offers a relaxed elegance, overnight accommodations and specializes in micro weddings of 50 or less. They also offer B&B for out of town guests wanting to visit Nashville and enjoy the entire estate to themselves. The rooms are beautifully designed, the bathrooms are gorgeous, a luxurious pool with plenty of lounge seating, hot tub and fire feature! If you are interested in visiting Nashville contact Cristina Templet and let them know you are part of the Wedding Venue Owners Community, depending on availability they may offer a discount.
The Templet House sponsored our Lunch & Learn providing cocktails, champagne, mimosas and an incredible spread of delicious catered items for our venue owners. While we enjoyed lunch, we discussed wedding venue websites, SEO and every venue owner attending got to discuss their websites & get evaluations and feedback. Many venues started making website updates as soon as they returned home, based on what they learned on The Wedding Venue Owners Working Vacation! Winston Templet offered some amazing insight on real estate investing and Cristina & Tara enlightened us on their experience with AirB&B and VRBO revenue. Have you considered adding overnight accommodations to your venue? Not sure where to start or do you have lots of questions? Your venue owner colleagues have the answers.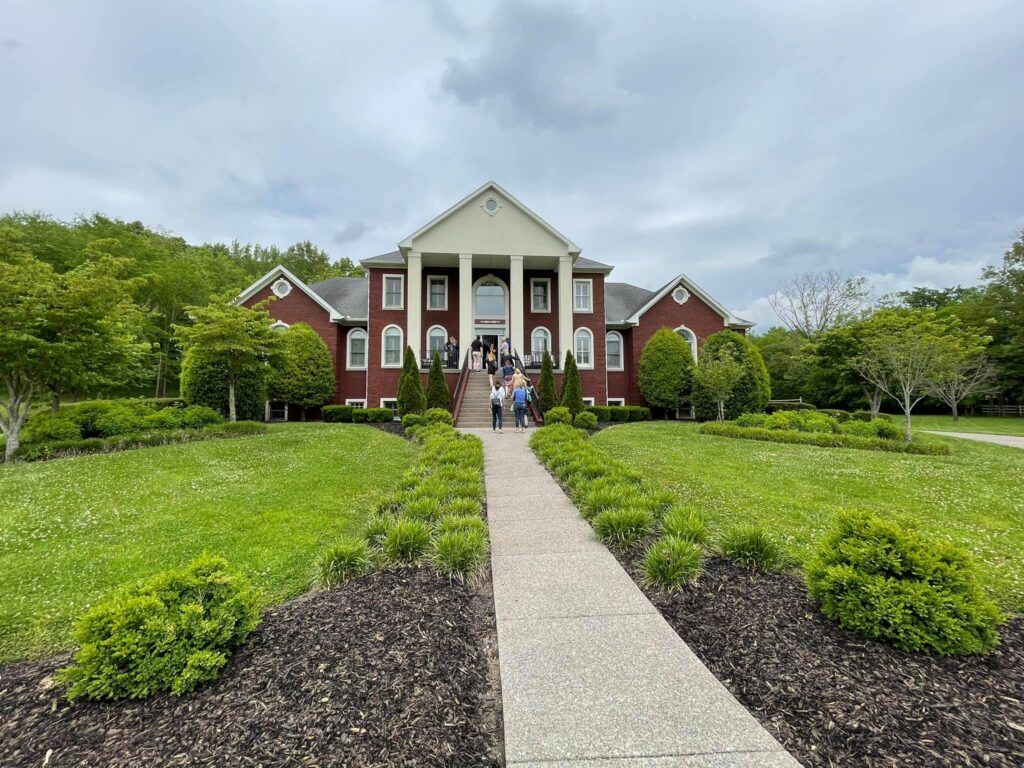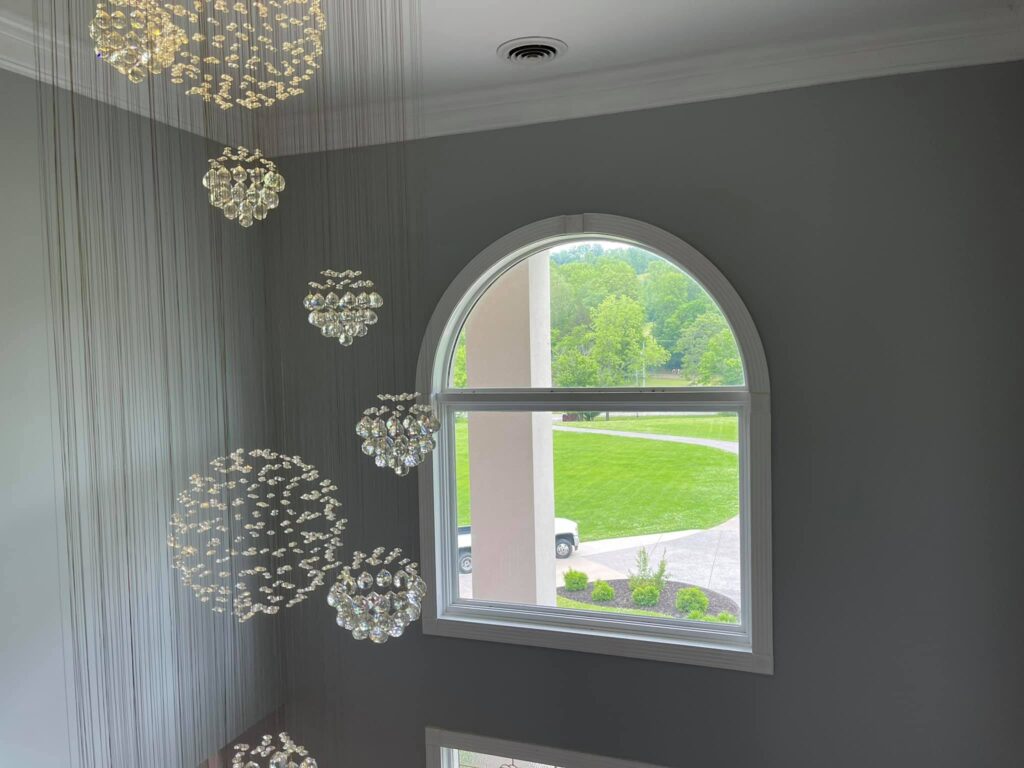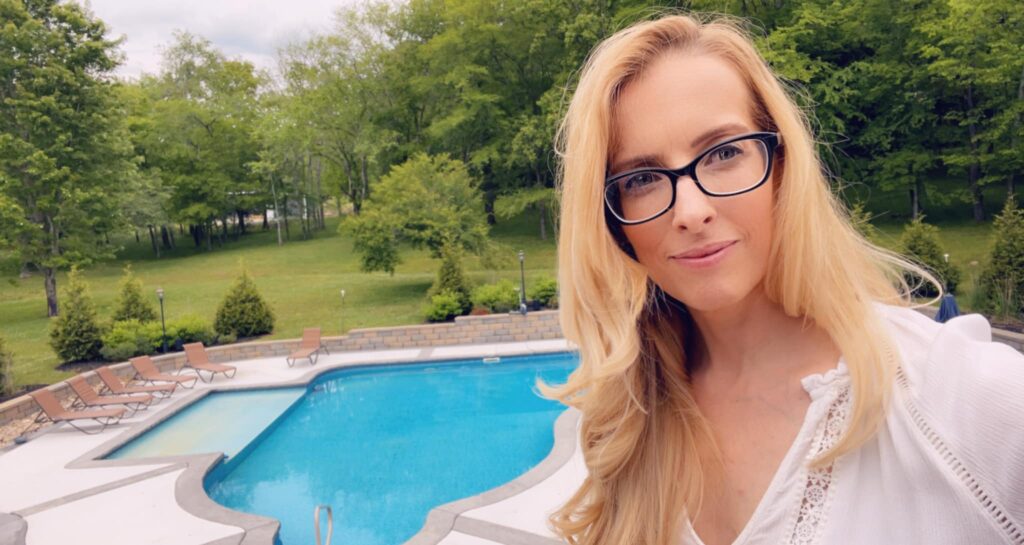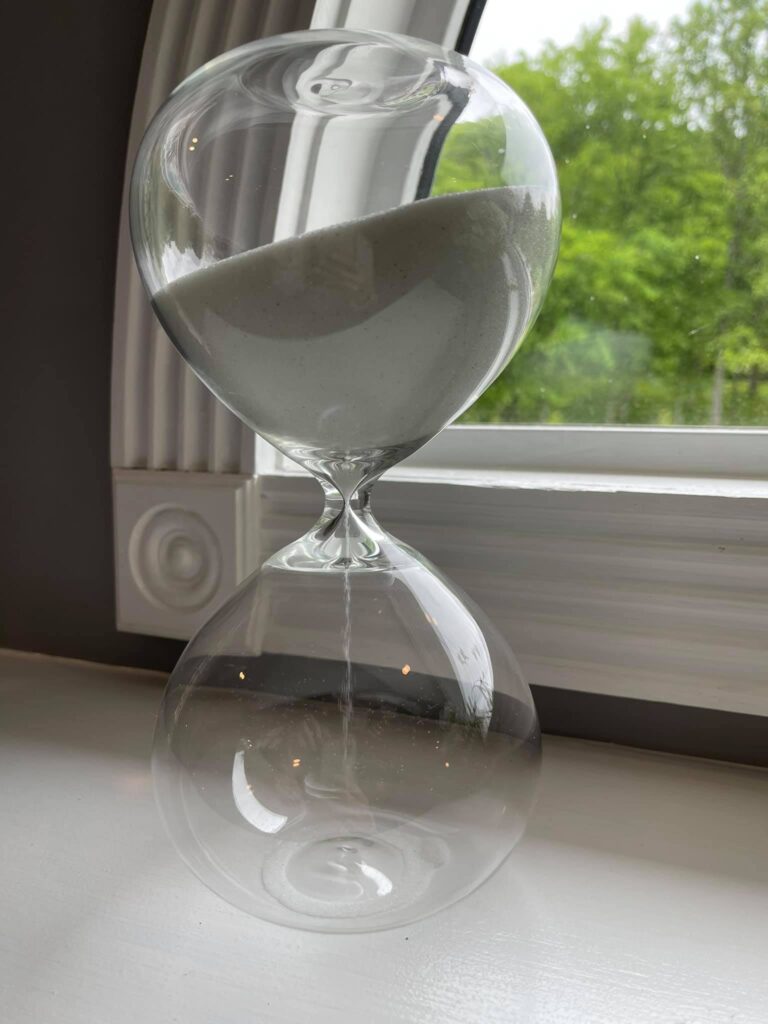 Here are a few fun images from the "vacation" part of the working vacation. We had an incredible time together. I can tell you, no one is a stranger on these trips. I am here as a wedding expert tour guide of sorts, to make sure everyone feels connected, is immersed in the experience and gets so much value from the trip. I also want to make sure our venue owners get to laugh and have fun! Our lives are stressful, we work with high demand clientele and put fires out in our sleep. We make wedding dreams come true and on these trips we deserve to let of a little steam, laugh, relax and share our venue stories with our tribe! These trips are truly amazing and I sincerely hope you will join us soon!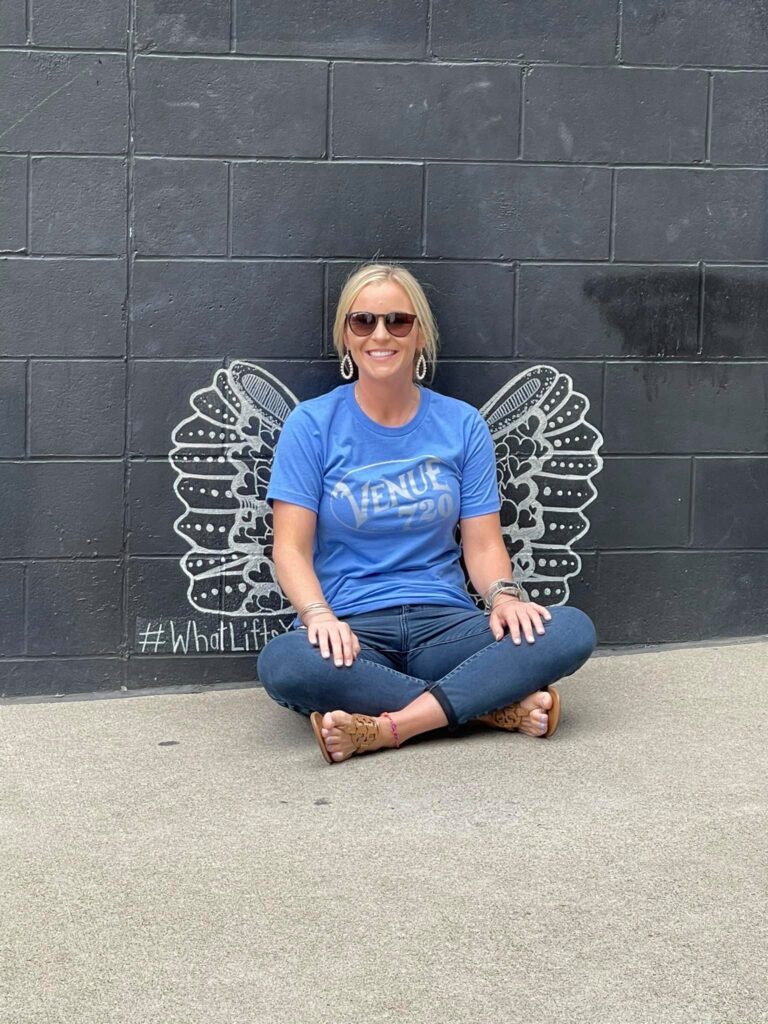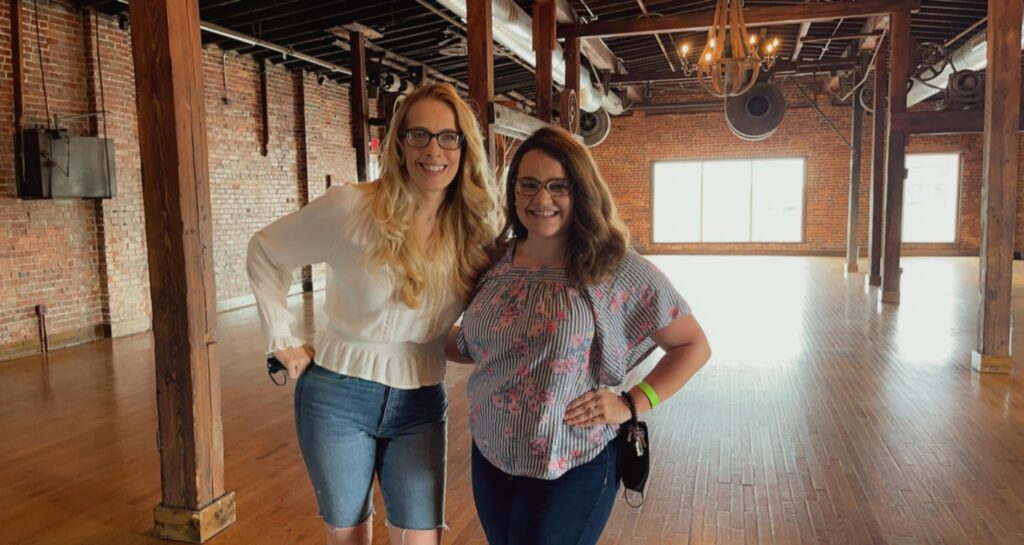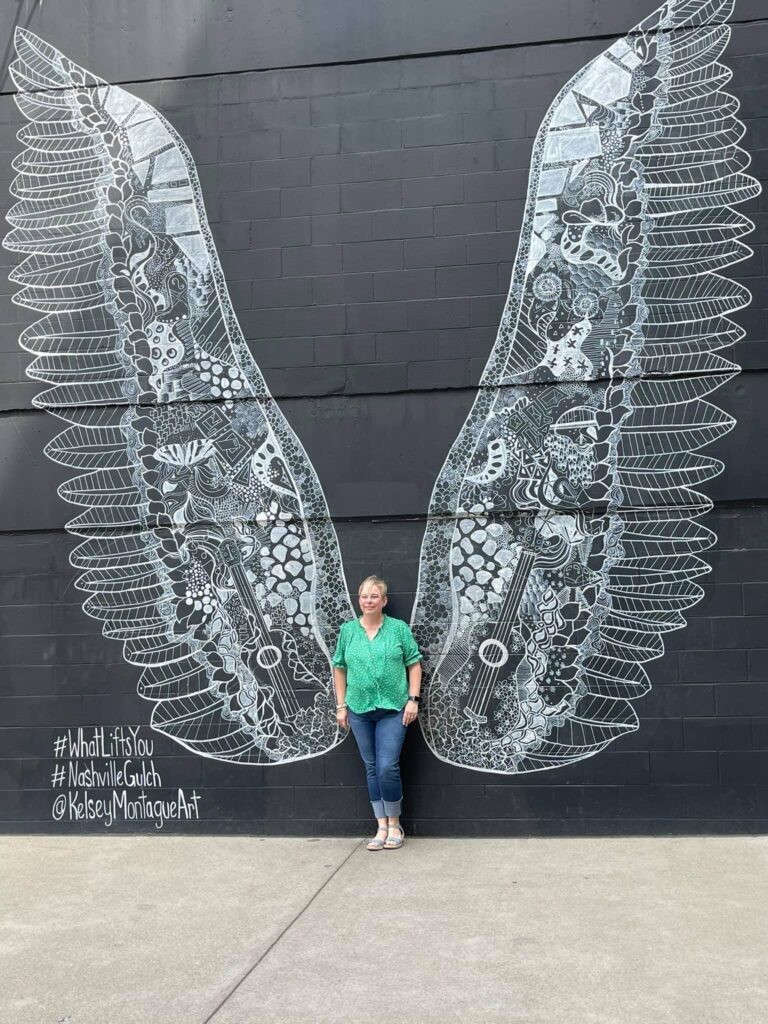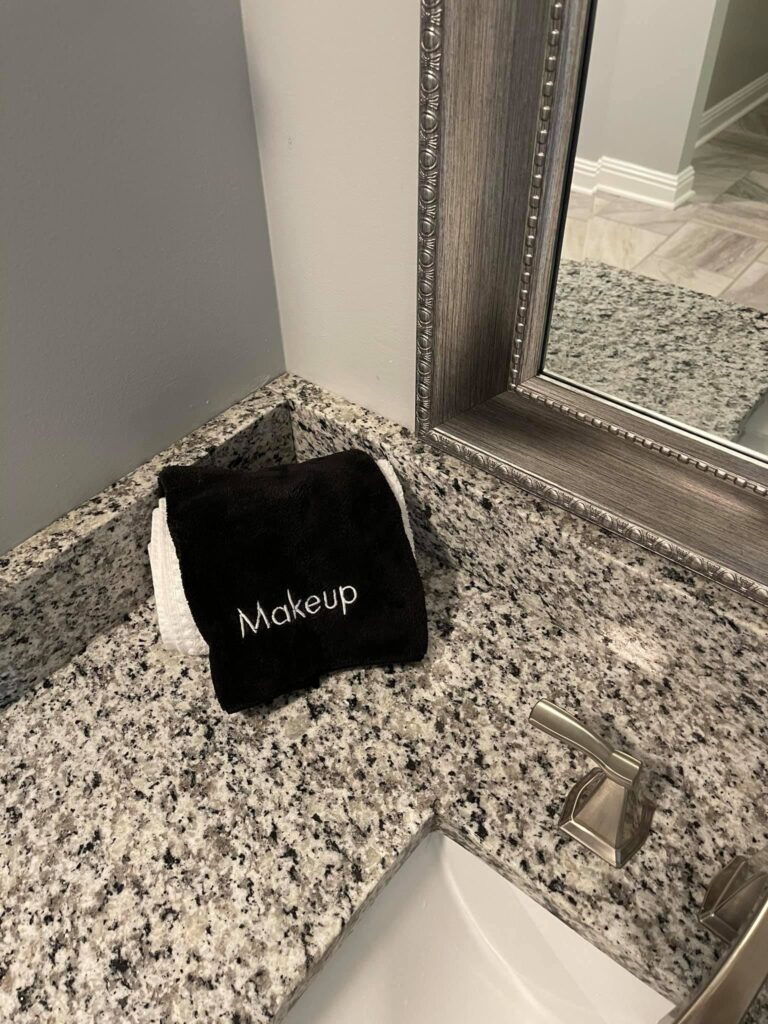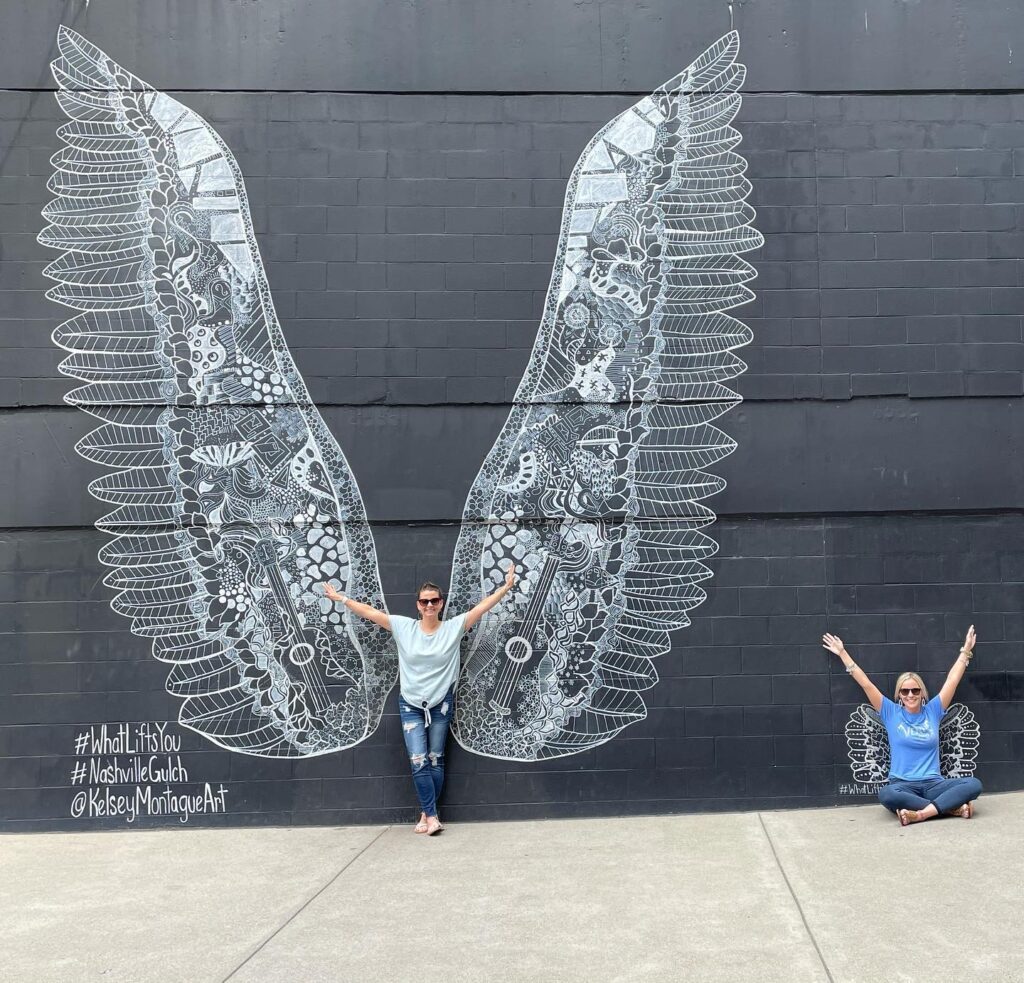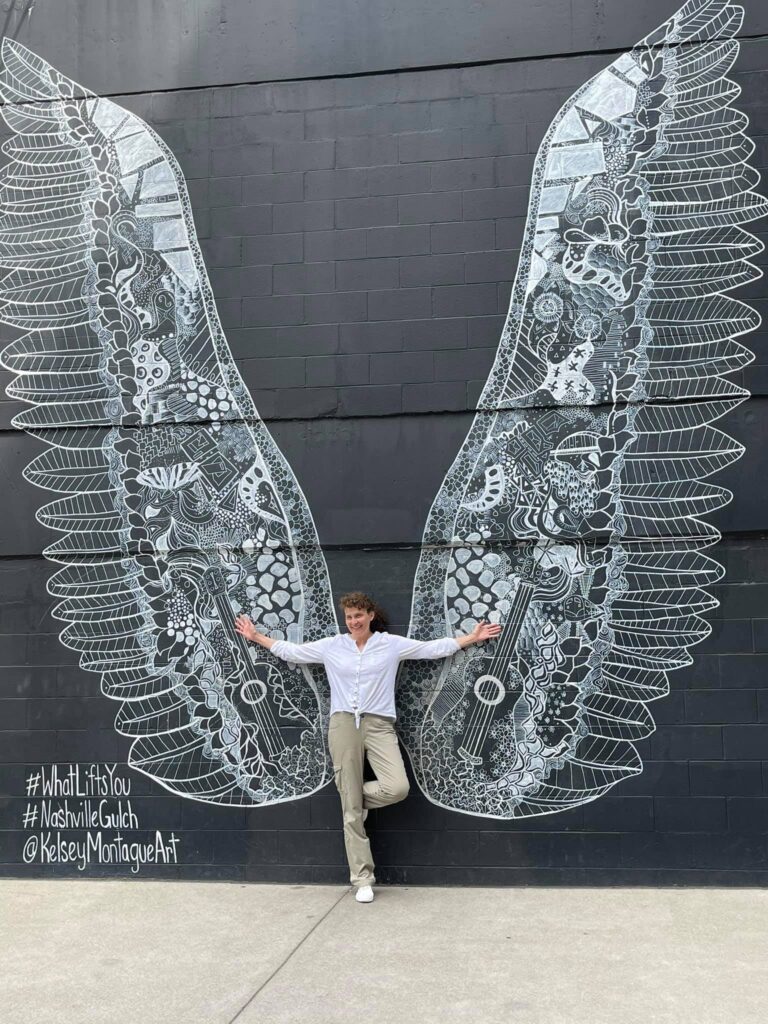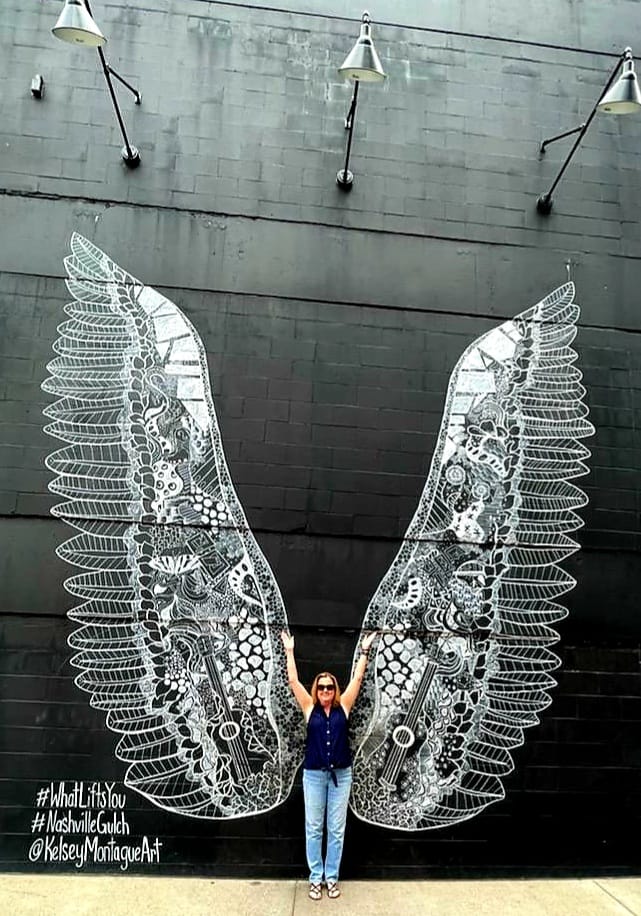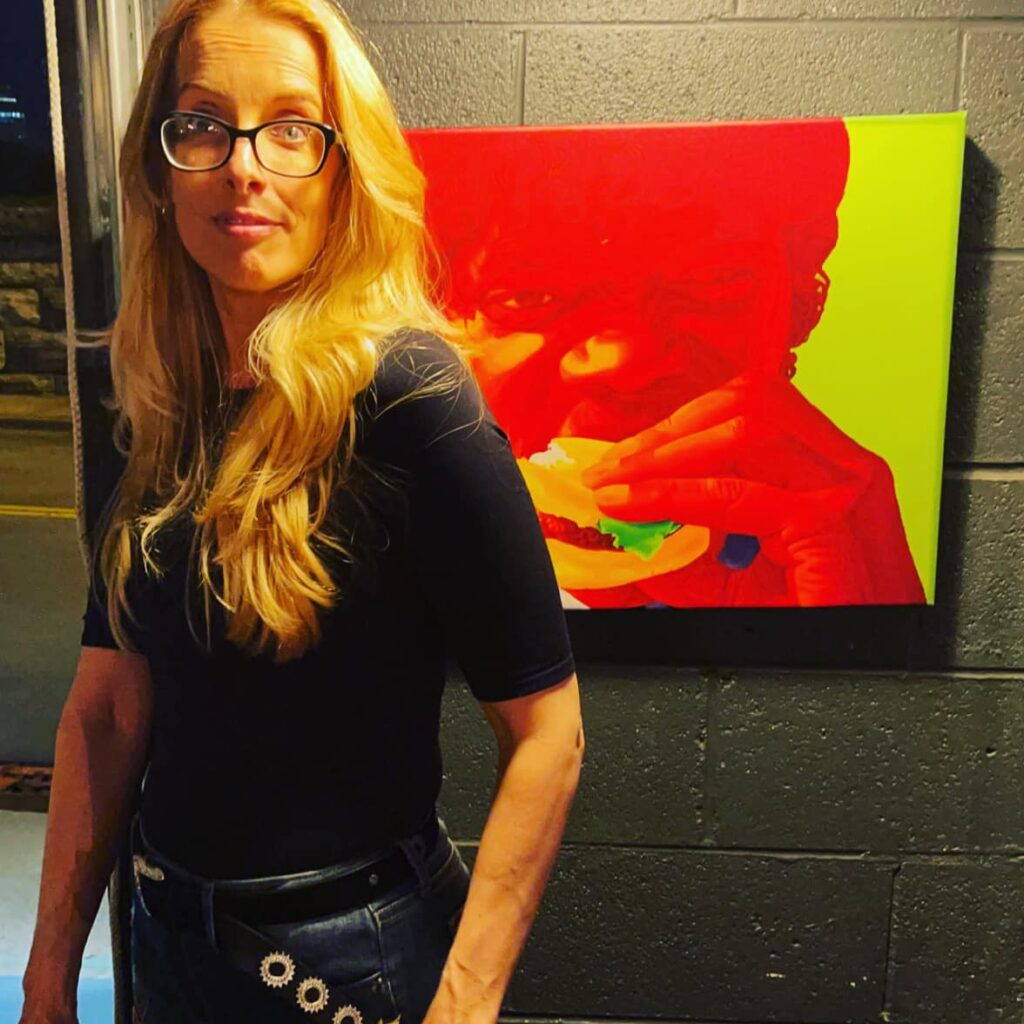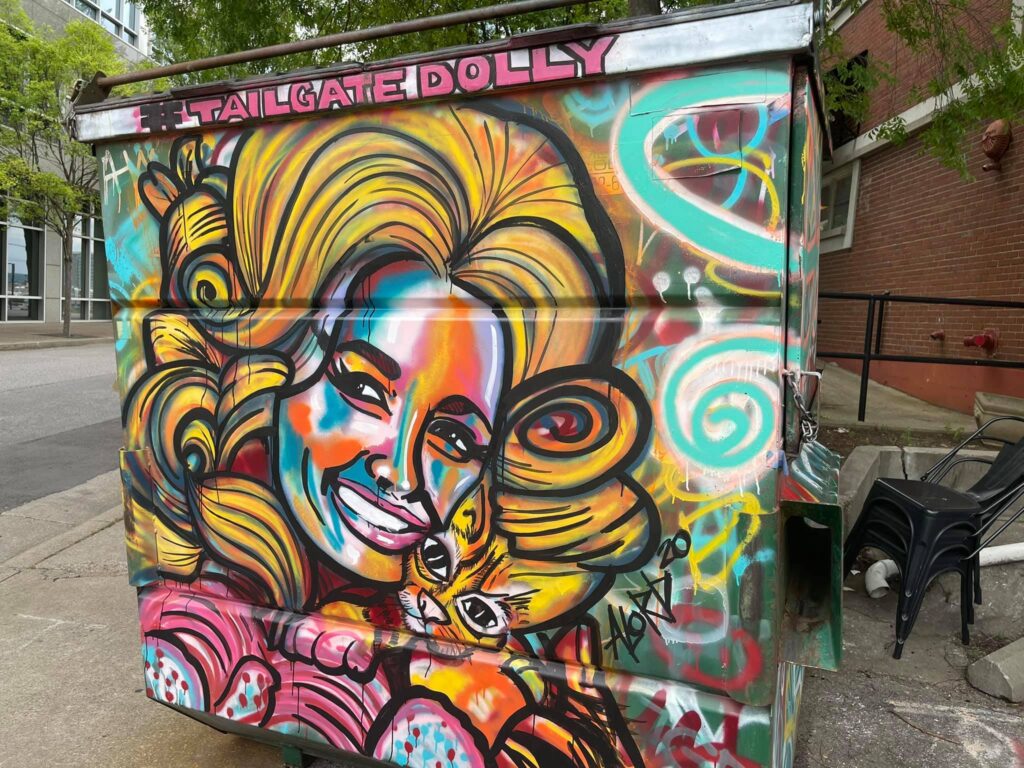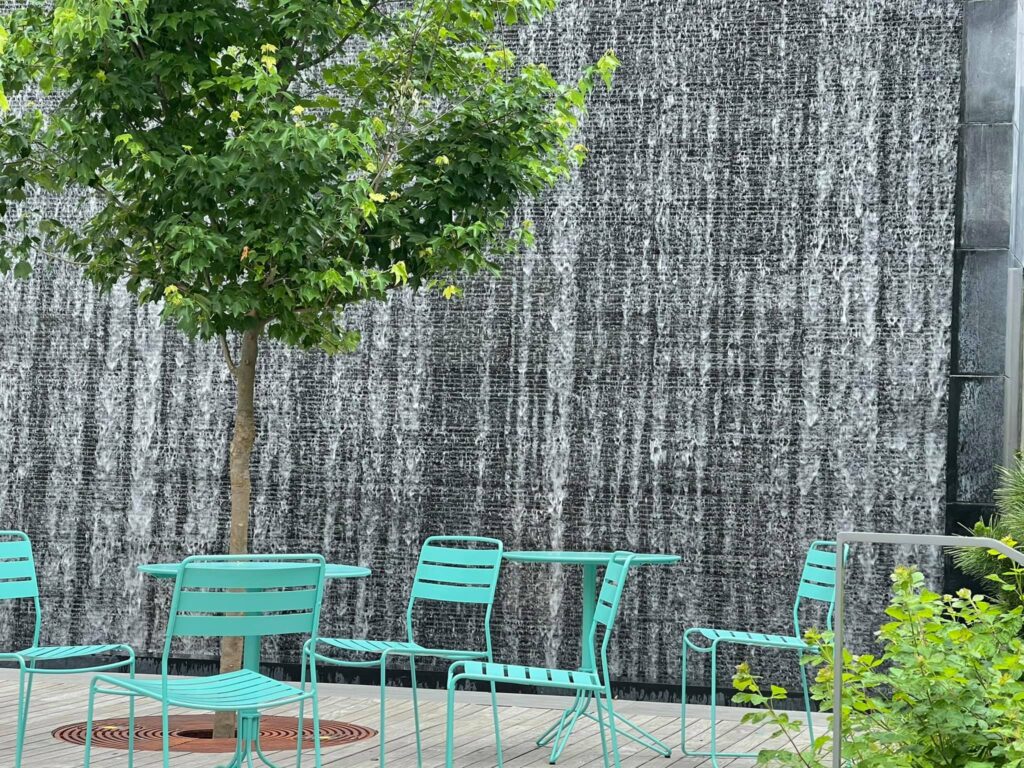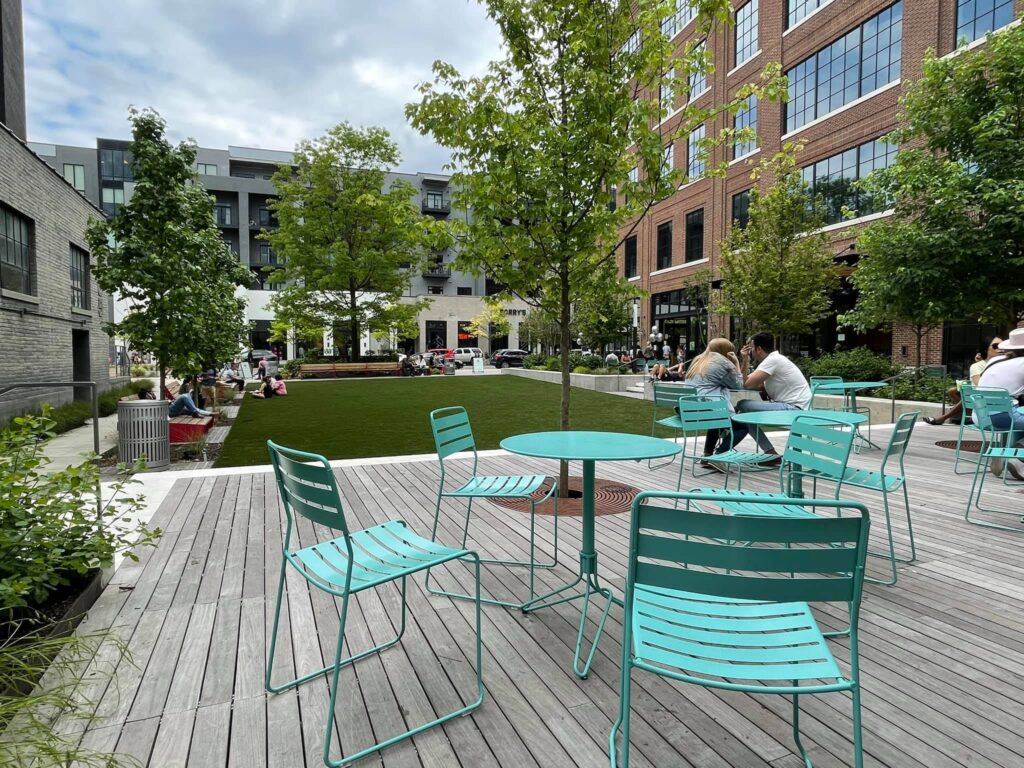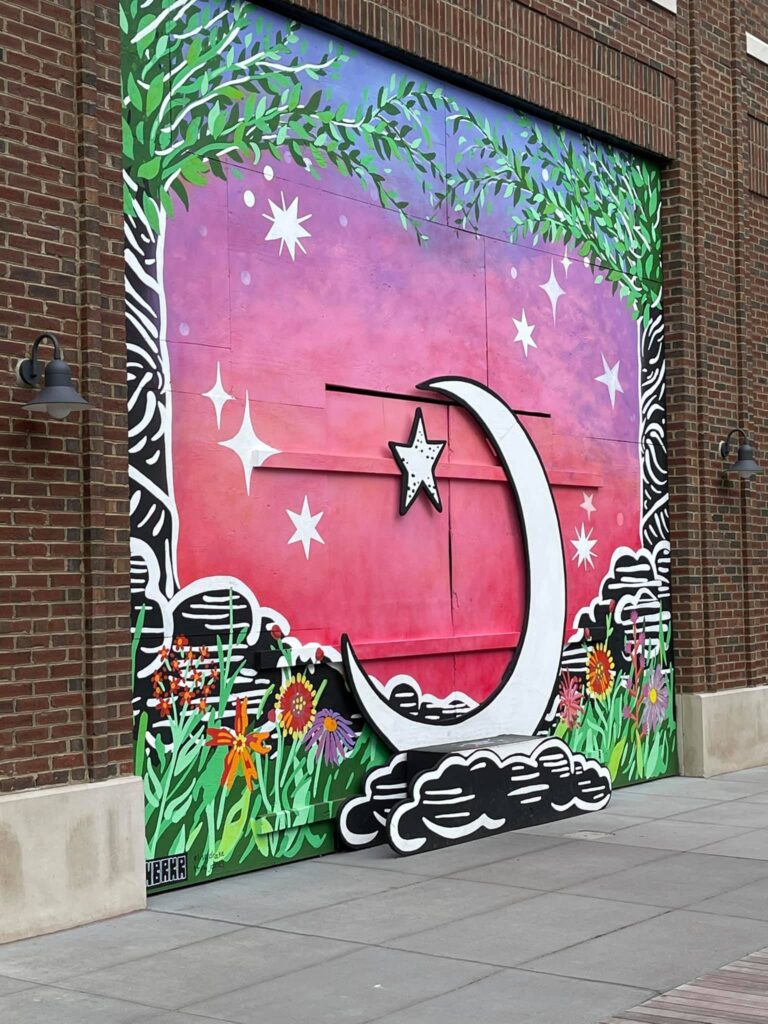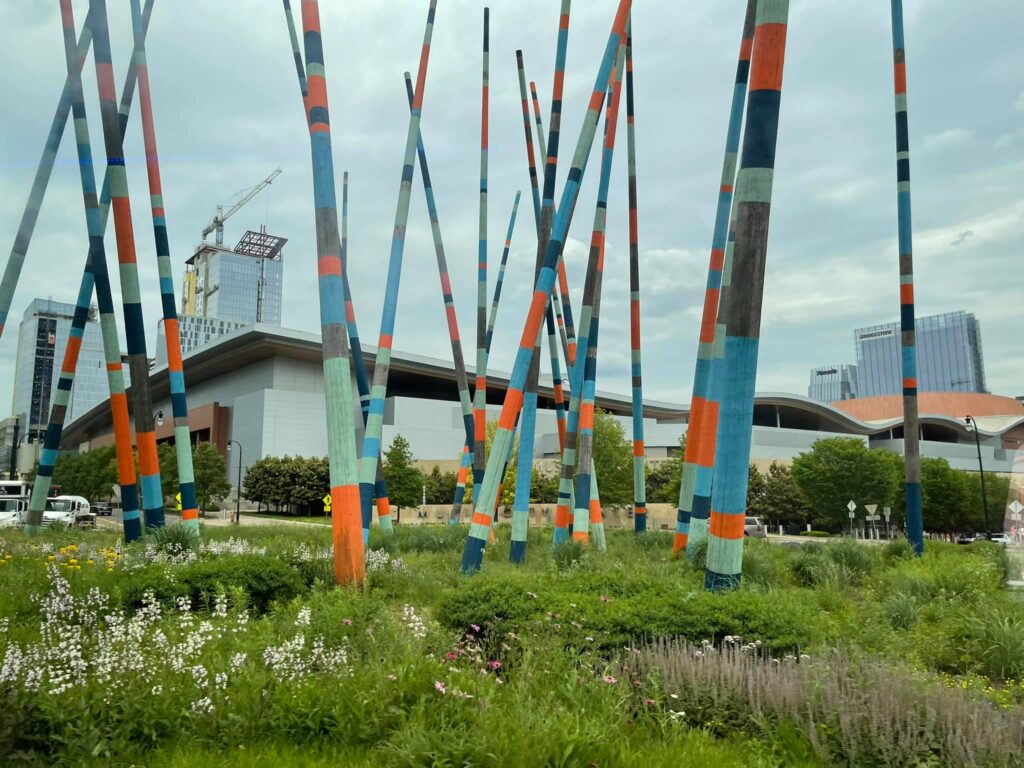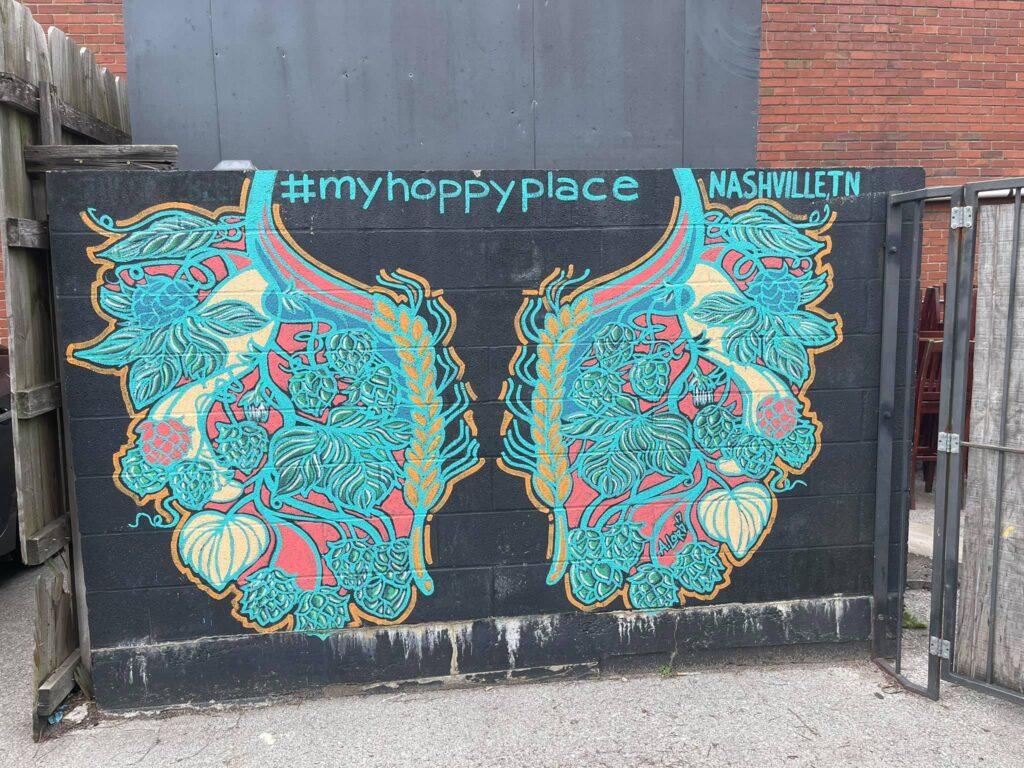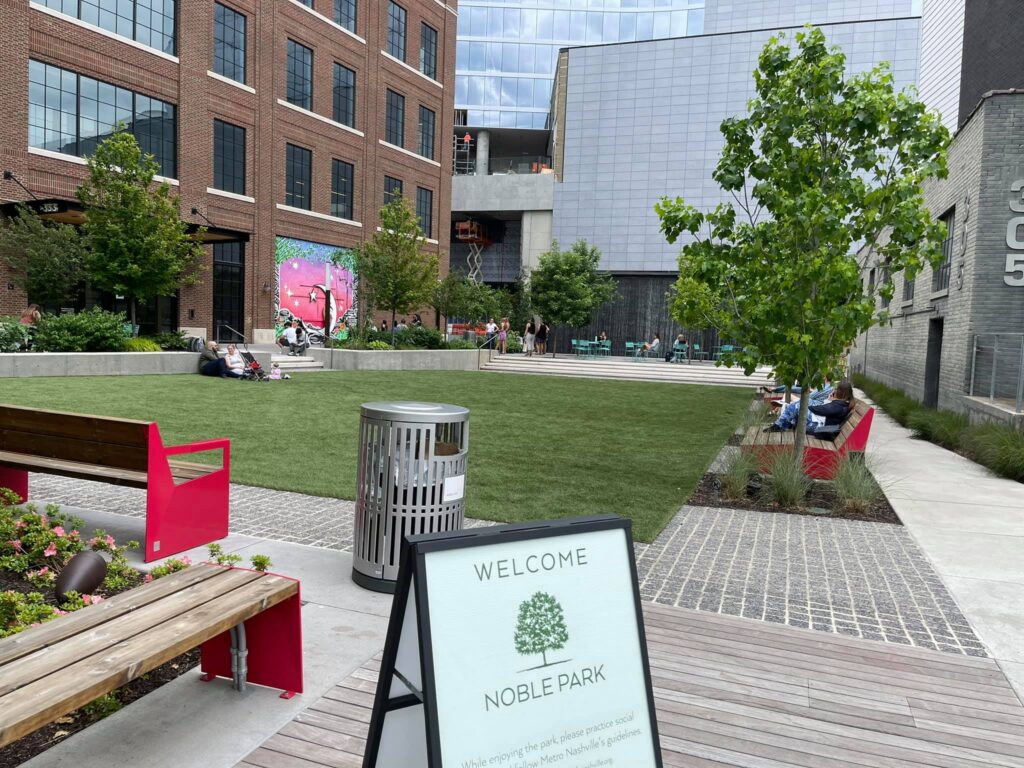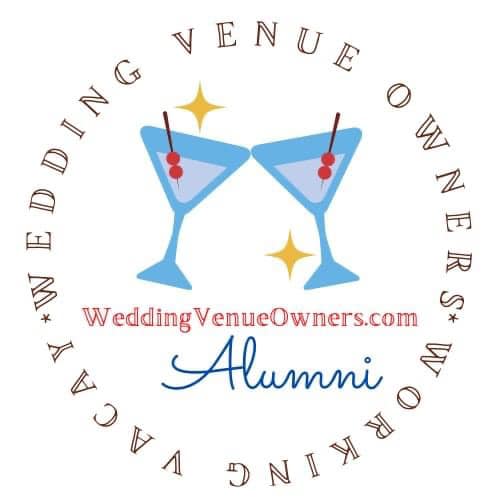 I wans to send out my sincerest thank you to all the wonderful venue owners and management teams who made it possible for us to tour their venues and learn so much on this Wedding Venue Owners Working Vacation. I believe that the best wedding venue education you can get comes from other successful wedding venue owners. You do not have to spend thousands of dollars on high end firms to help you succeed, just join in on A Wedding Venue Owners Working Vacation and learn the best wedding industry knowledge from successful wedding venue owners! If you would like to sponsor a lunch & learn at your wedding venue please let me know, didi@weddingvenueowners.com. If you would like to see your city on a WVO Working Vacay or recommend a city you love to visit please post here in the comments section. I want to thank all of the wedding venue owners & managers who have attended a working vacation. If you have not attended one, I hope to meet you soon! NO VENUE IS AN ISLAND, come meet your colleagues, build your community, experience the feeling of authentic wedding venue community support! It truly feels amazing. Didi Russell, Wedding Nerd