Wedding Venue Stories, The Atrium: The Atrium is a modern wedding venue located just a few minutes from Branson, Missouri. The new building opened in October of 2019 and has since been the host to over 100 weddings and events in a short year. The owners, Nate and Sarah Bittner, pride themselves on customer service, attention to detail, and quality. They believe in making your big day easy and fun so you can relax and enjoy your day!
Wedding Venue Owners Working Vacation To CHARLESTON is June 27th to 30th!
You are invited to a wedding industry adventure where you will connect with wedding venue owner colleagues, tour Charleston Wedding Venues & learn the best wedding venue practices! didi@weddingvenueowners.com to sign up today.
Click here to view upcoming cities and dates
Missouri hosts about 25,000 weddings a year and on average , the Show Me State couples spend $18,000 on their total wedding costs. Why do they call Missouri the "Show Me State"? In an 1899 speech, Missouri Congressman Willard Duncan Vandiver, said, "For thy eloquence neither convinces nor satisfies me. I am from Missouri. You have got to show me." I love this quote because it's a perfect transition as we introduce this gorgeous wedding venue, don't just talk about it – SHOW ME!
Sarah Bittner, owner of The Atrium shares a glimpse inside her life as a wedding venue owner in Missouri. This new comer to the wedding industry has clearly created a recipe for success in the way she executed her business plan. To have 100 weddings on the books in her 1st year (a year after Covid) is incredibly impressive! Follow along below as she tells us a bit more about her life, her venue and her strategies. PLEASE share some comments in the comments section at the bottom of this blog!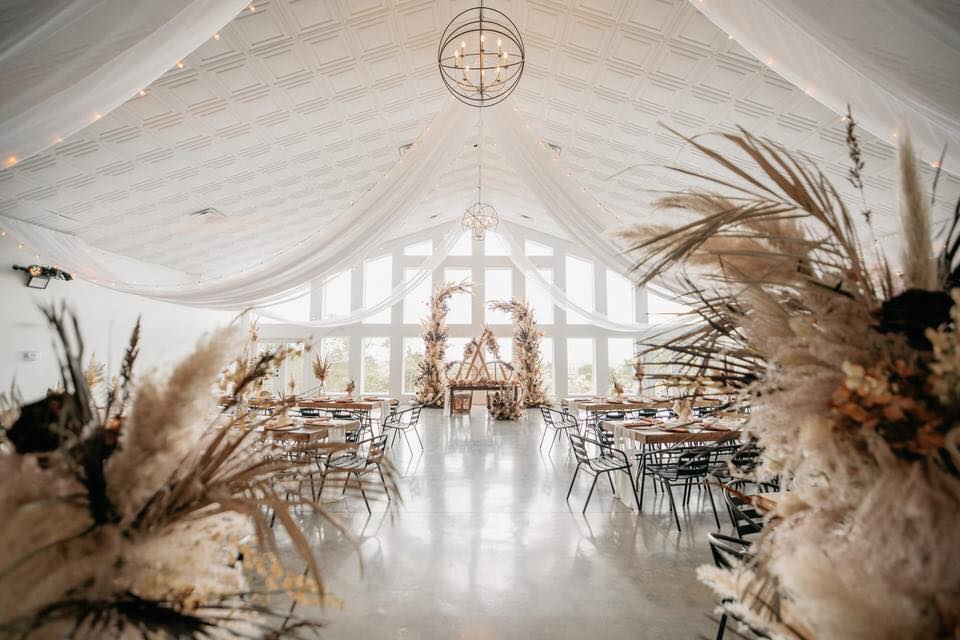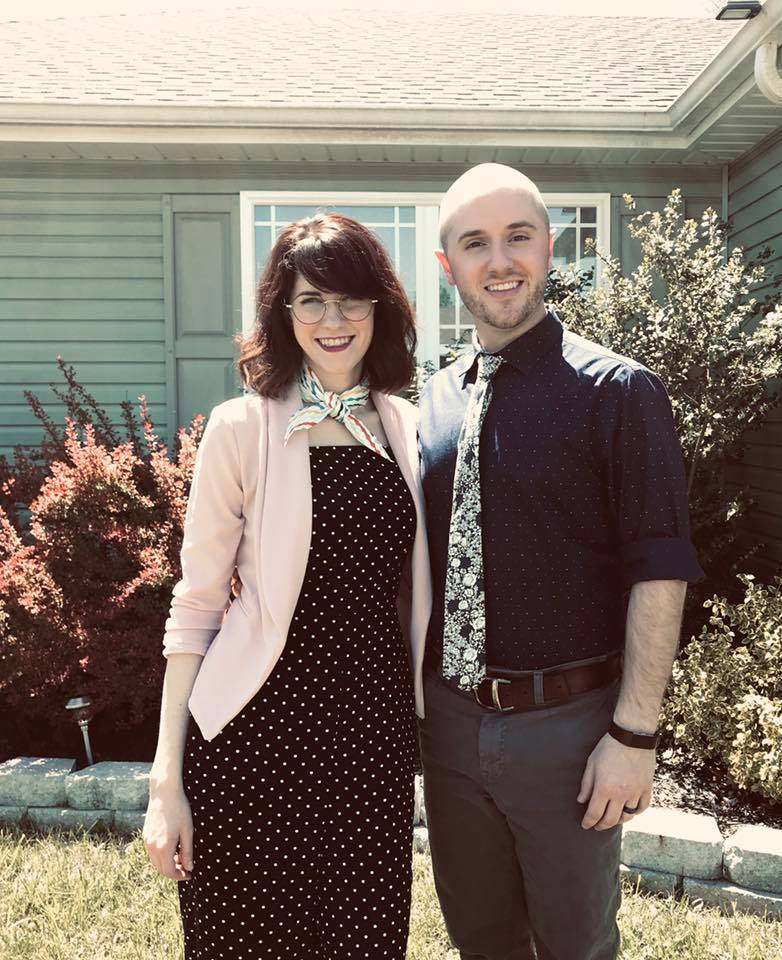 Why did you decide to start a wedding venue?
"I spent years as a wedding coordinator and I always looked at all the different venues and saw ways things could improve. My husband loves building things and projects, so designing and building our venue just made sense for us!"
Wedding Venue Owners Master Class: How To Set Up Styled Shoots That Get PUBLISHED
Have you ever wondered how to get your venue published or how to create a styled shoot that elevates your brand? Or maybe you want your venue content to get more attention on social media. Christina Moore of Bella Giornata Events has been featured on TLC, Martha Stewart Weddings among other wedding publications. She will lead our first Wedding Venue Owners Master Class on Styled Shoots. This is a FREE online workshop, no fees. CLICK HERE TO JOIN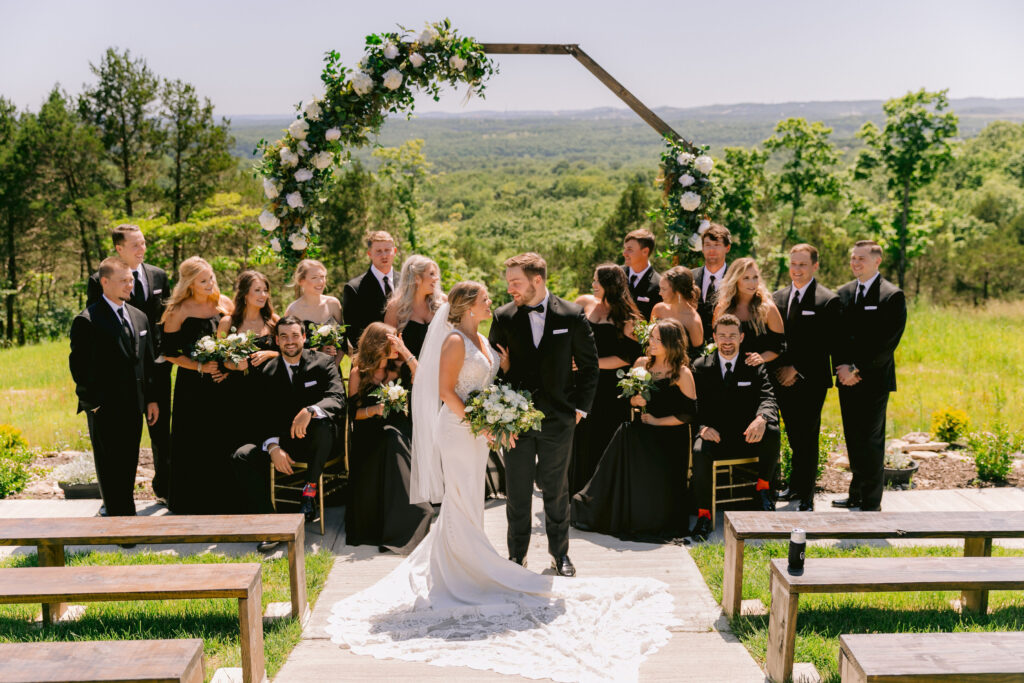 How long have you been operating a venue?
"We had a space inside an old building that we renovated before we built our current venue. We were there for 2 years and just finished our new building in October 2019, so 3.5 years total!"

Please share the story behind your venue name or how you came up with the name.
"We have a modern venue so we knew we wanted something to reflect that. We honestly spent a lot of time on the internet just looking for something that caught our attention, and then The Atrium was born. "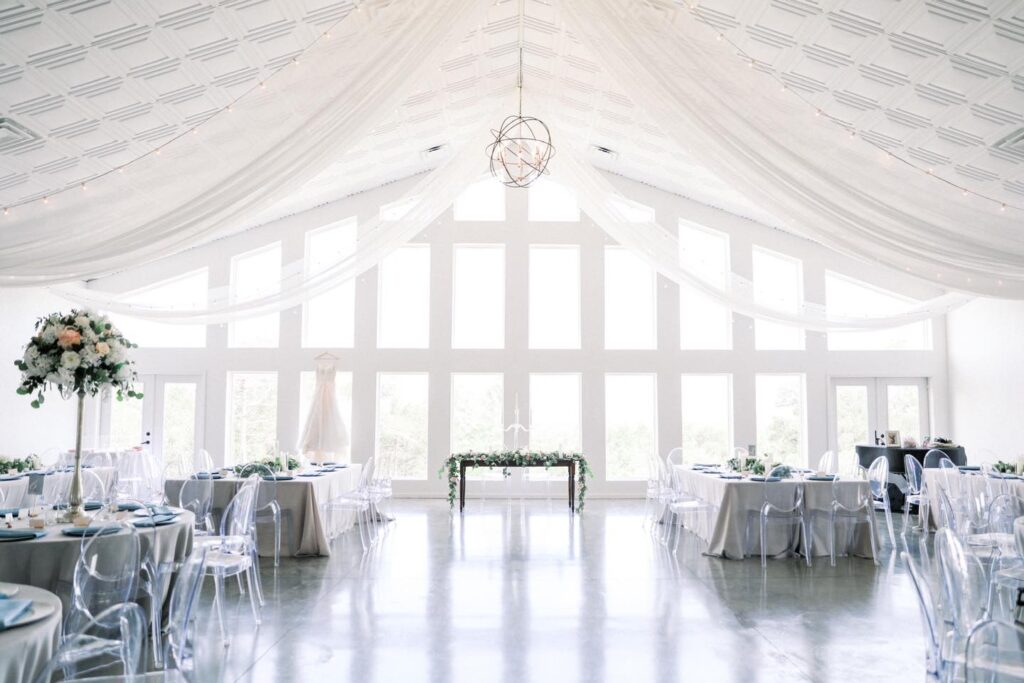 What do you like best about being a venue owner?
"I love offering help to all our couples and seeing how their day unfolds throughout the planning process. As venue owners, we really have an intimate look into their wedding day."
Please share your experience about how much effort & cost goes into running a venue. Things that couples and start up venues may not be aware of. (heating, cooling, adv, landscaping, staff, insurance, etc…).
"My husband and I are really good at finding sales/deals on things and that definitely paid off in the process of building and designing our venue. We definitely did not have a ton of money and we were lucky to get the loan that we did. We got refused from countless banks because we were too risky for them. I wish we could have done some different things or higher end finishes but it's really important to plan for future expansions and additions ahead of time for when you have a cash flow. For example, we have an addition planned sometime in the next 10 years so we went ahead and added on the back doors now so that it wasn't a huge hassle adding doors to our window wall down the road. You really have to take time and look at how you can expand in the coming years and plan accordingly to save you precious time and money. We also regularly switch out some of our budget choices for higher end items throughout the year. The couples really love that we are constantly evolving with the changing times."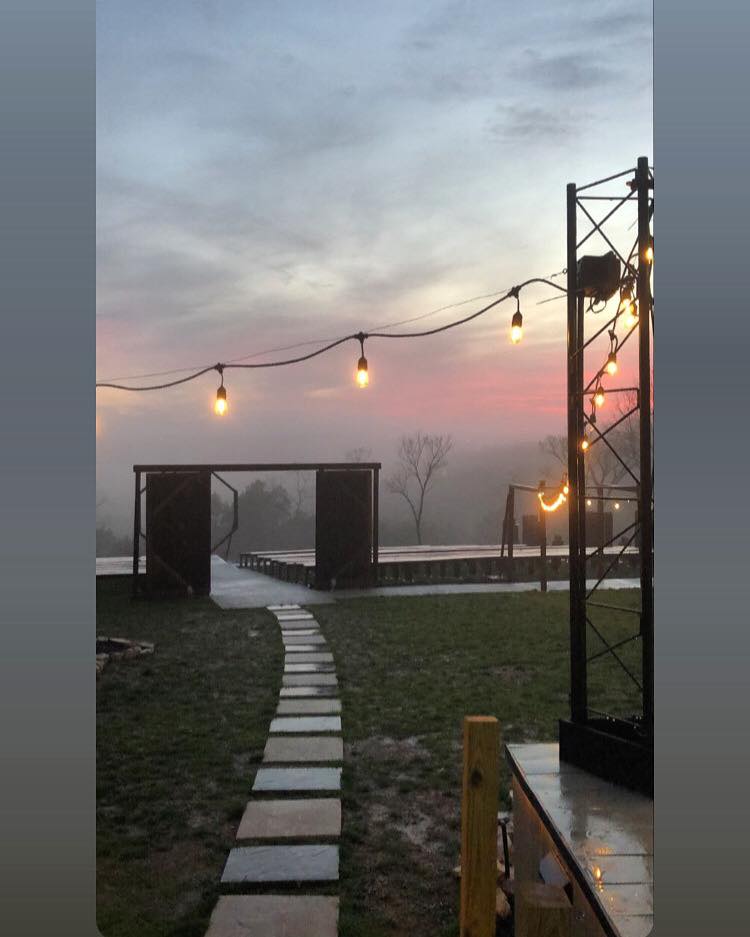 Do you have any tips on cutting costs on daily operations or any smart solutions you have for saving money (website, venue expenses, staff, adv, etc..)?
"Plan ahead. Do your research before you hire or buy. Our venue is operated and managed by just my husband and I, so that alone saves us money. We did hire an assistant and that has been worth every penny. Good help is priceless."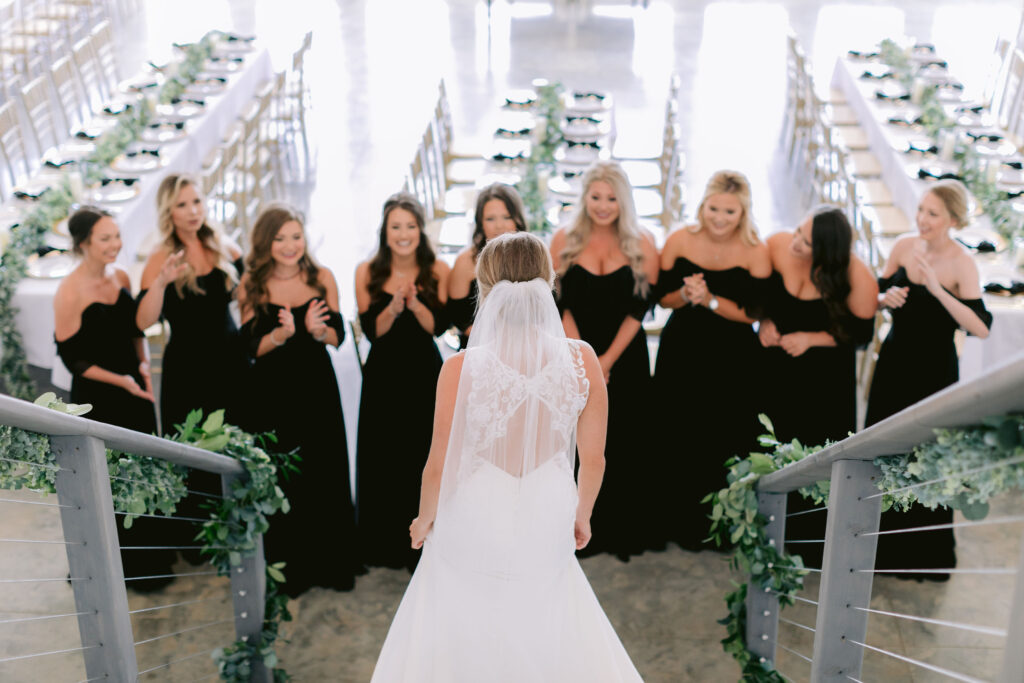 Do you have any time saving tips that are worth the investment, like paying for landscaping crews or investing in someone to manage day of events or cleaning crew to flip the venue.
"We actually do everything ourselves right now because we're newer, but landscaping crews sounds like our next investment!"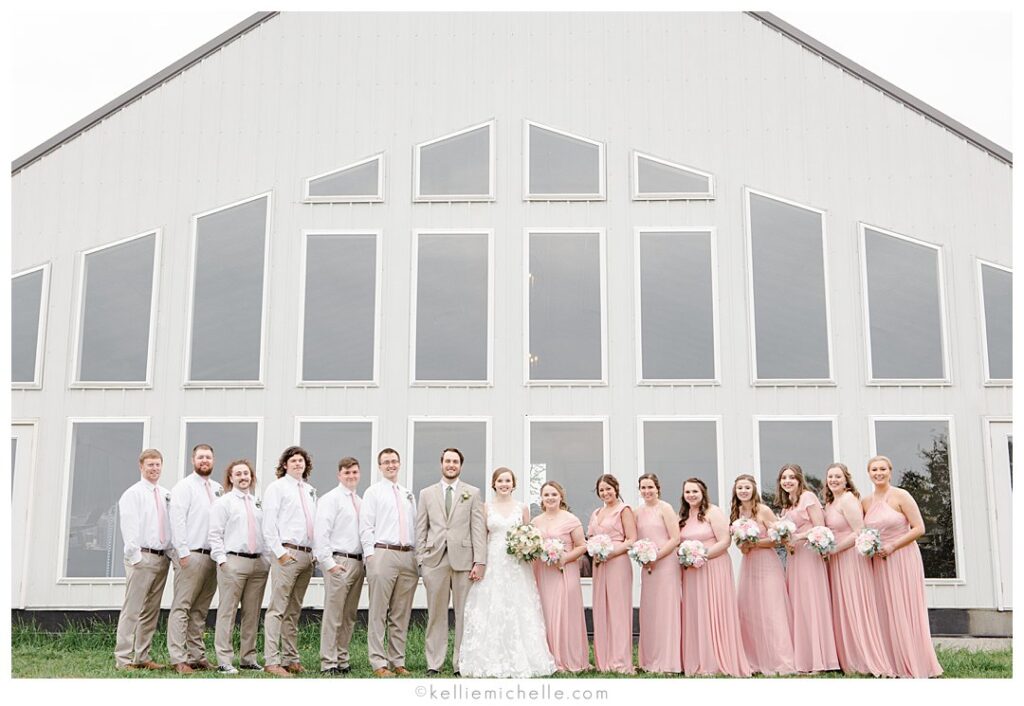 Does your venue have special regulations or hours for your event rental parties?
"Any policies that you have to enforce that another wedding venue may not? If so, how do help your couples work around these special requirements? We are in a small town so there aren't any regulations besides alerting the city when we have fireworks planned at the venue. We take care of that so our clients don't have to worry."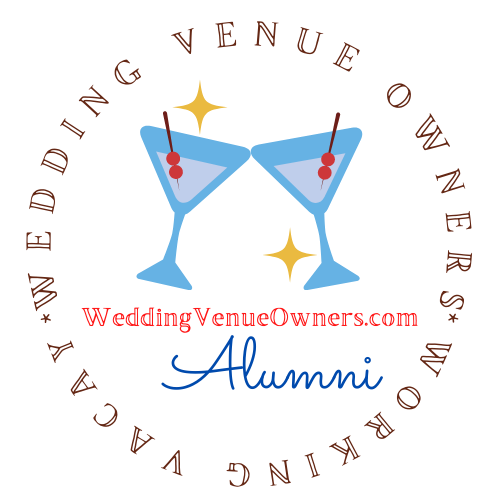 How many weddings do you host each year?
"Our first full year (2020) we did 69 weddings despite COVID. We had 50 booked before construction even finished, and most of those booked off the plans alone. 2021 is sitting at 82 weddings right now."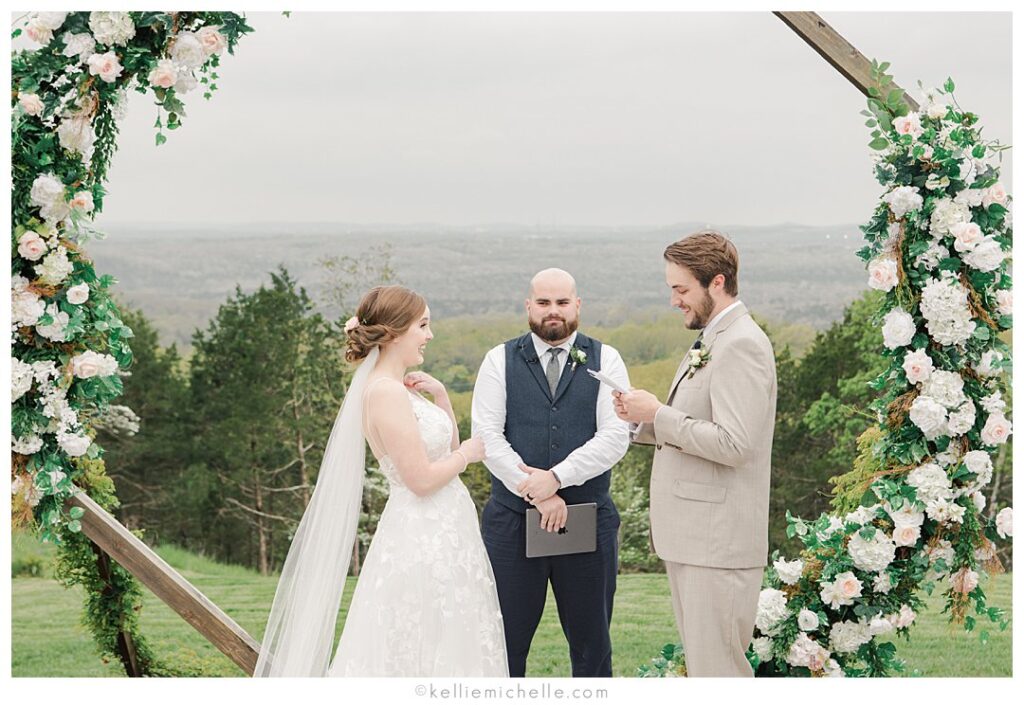 What type of CRM do you use and why (Honeybook, Tripleseat, 17 Hats, etc..)?
"We use Dubsado. The customer support is great and having workflows that handle the work for you is a lifesaver."

What sets your venue apart from other options? What is unique and distinct about your venue? Why do couples book you over other option?
"I like the think our couples book the venue for us. Haha! We are both so invested in every wedding and it shows. We're really chill and down to earth and it puts our couples at ease. The real reason is probably because we have a different style than anywhere in the area. There are a lot of barns around us, so being all white and modern attracts those that are looking for something different. We sit on a bluff so the views of the Ozark mountains are killer. We have a gaming courtyard, foodtruck/coffee camper courtyard, and so many unique features for guests to discover."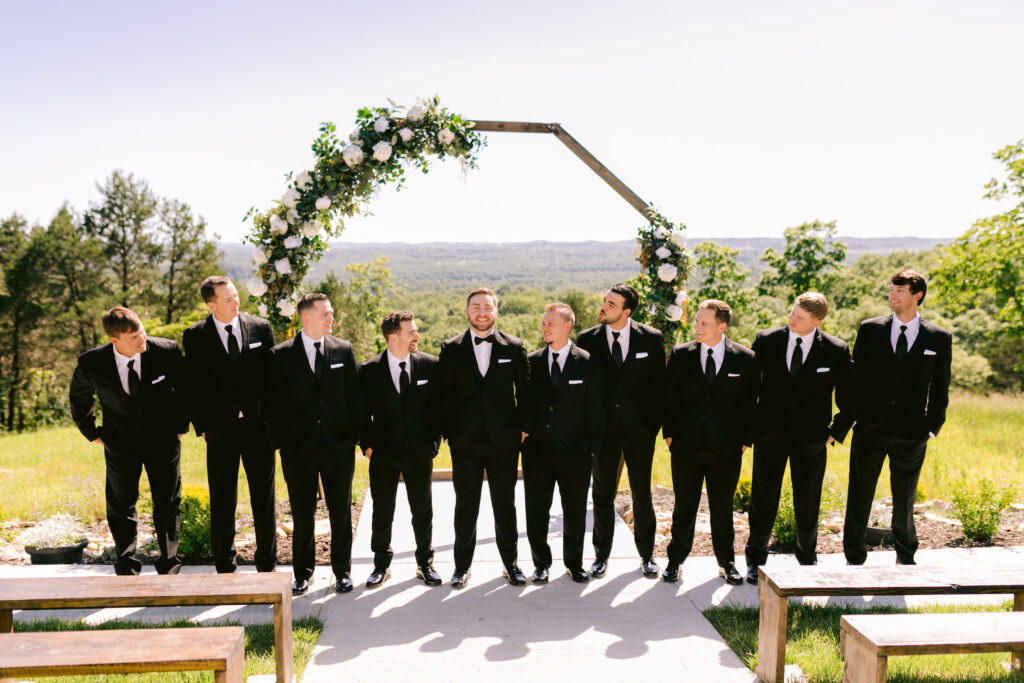 Do you host wedding shows, open houses? If so can you share some tips on how you make this event successful (how many vendors you allow, where do you adv, how many couples come through, how many book) Are these effective marketing events for your venue?
"We try to do seasonal open houses. We keep it simple and just advertise on Facebook and Instagram. We have a pretty large following there."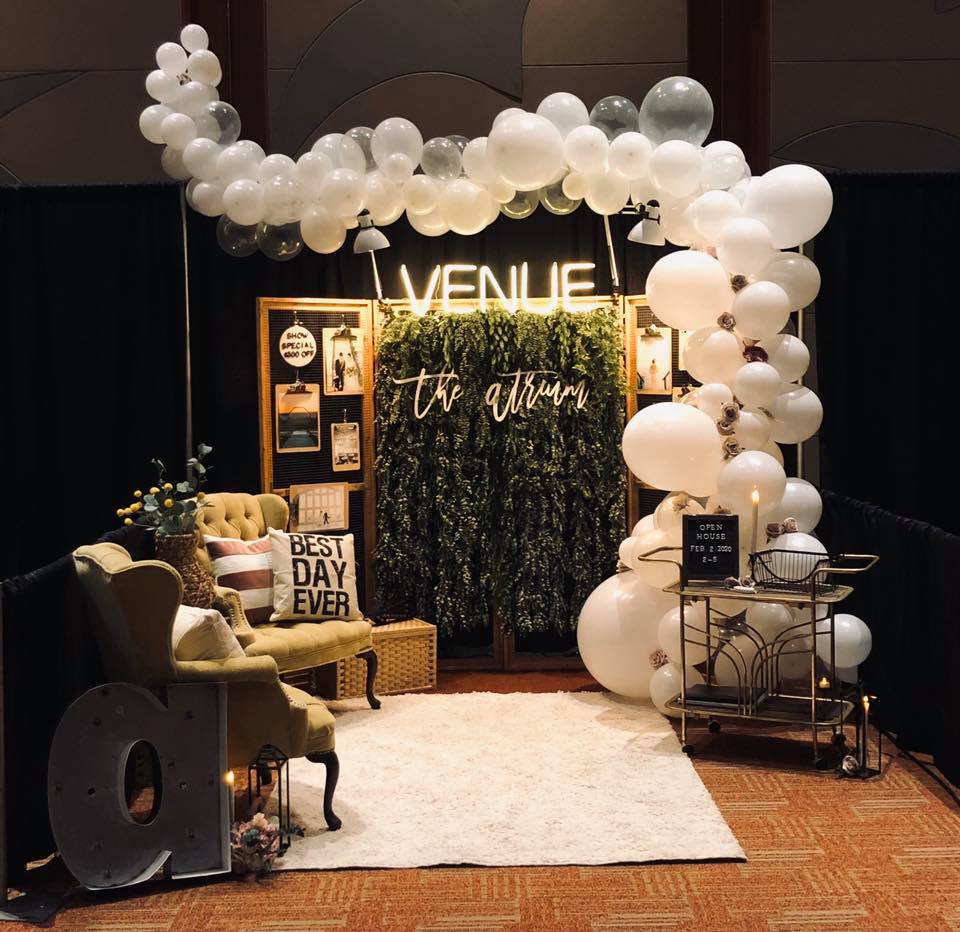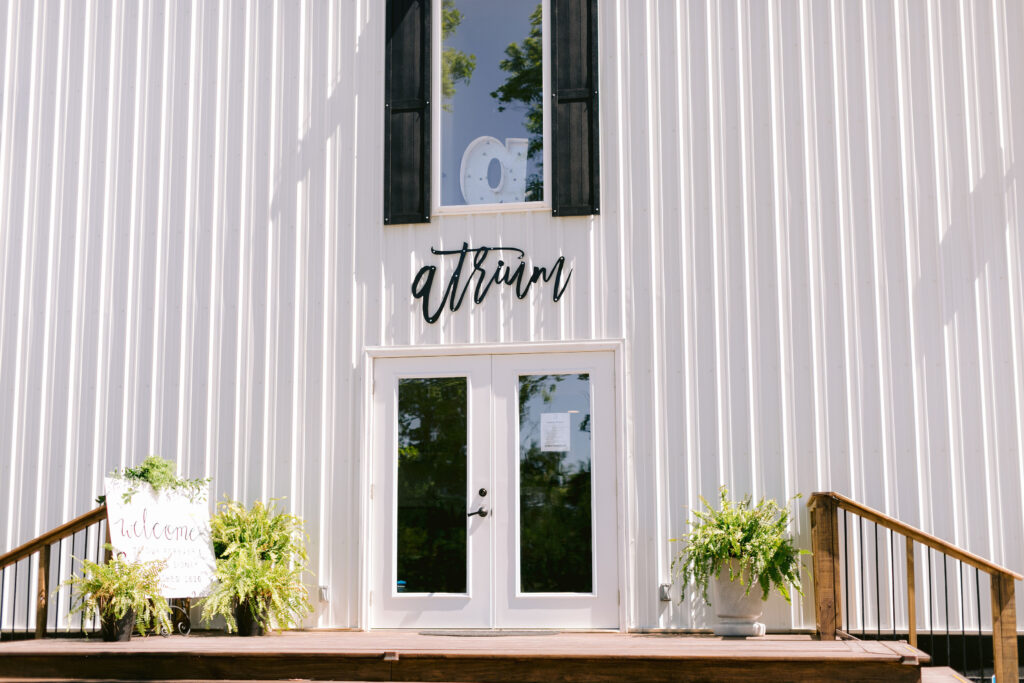 Please share some tips on providing great venue tours for potential clients? What materials do you provide on tours? How do you avoid or reduce no shows? How do you follow up after a venue tour?
"Again, we are super chill. So we don't do a lot for tours. We have our pricing brochures if they need it but all our info is also on our website. I try to schedule tours all on 1 day, so if there are no shows, I always have other things to work on. We used to try to give booking packets after they booked but so few actually book in person so we found it wasn't worth it."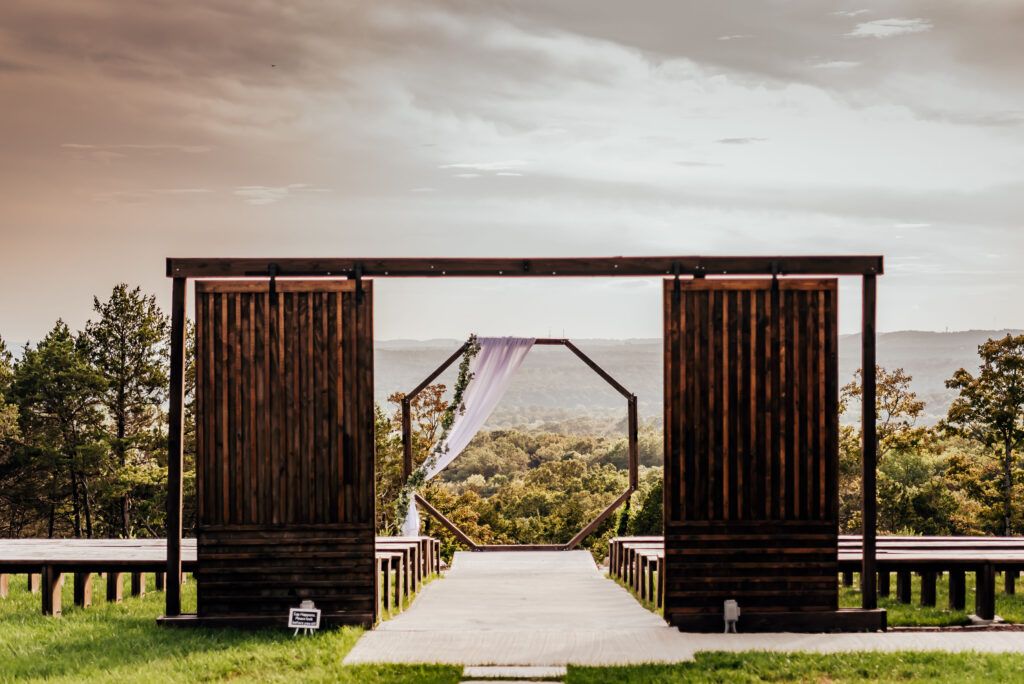 What do you think your couples love most about your venue?
"I think the couples really get hooked when we mention our puppy suite. We are super dog friendly and have a fenced in turf run with an inside heated/cooled kennel area with beds and toys. It's super over the top and everyone loves it."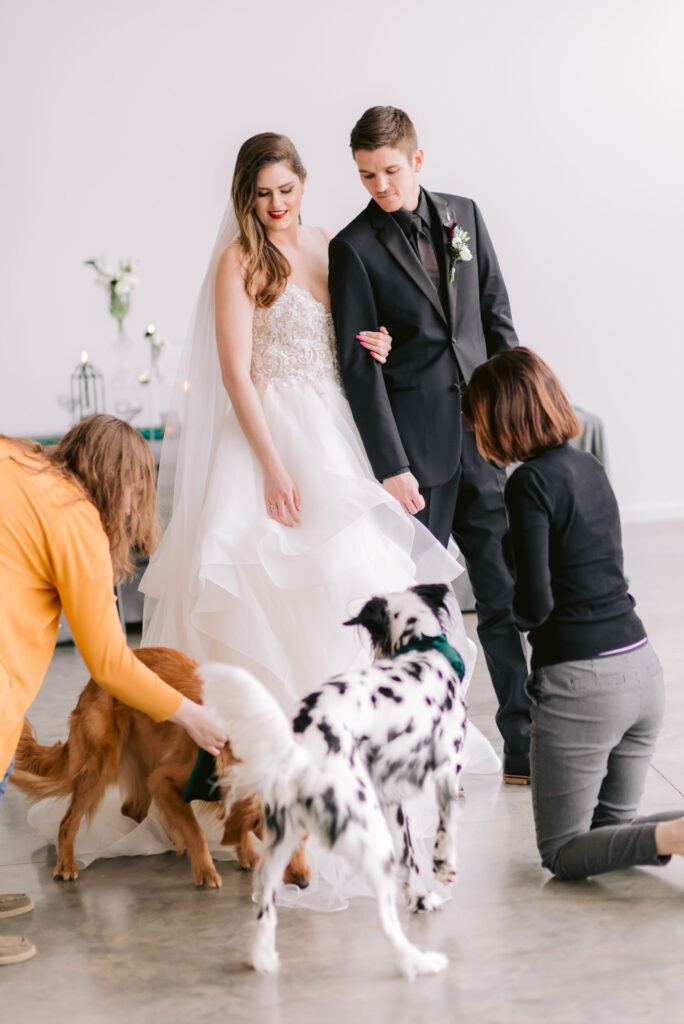 Do you do your own advertising & marketing? If so please share any tips on best practices that help you get your business in front of more potential clients, get more leads, etc…
"We do our own marketing and advertising. My biggest tip is staying constant on social media. I'm talking posting 1-2 times a day."

Please share any costly errors or regrets you may have learned from over the years.
"If you think you have enough storage… add more."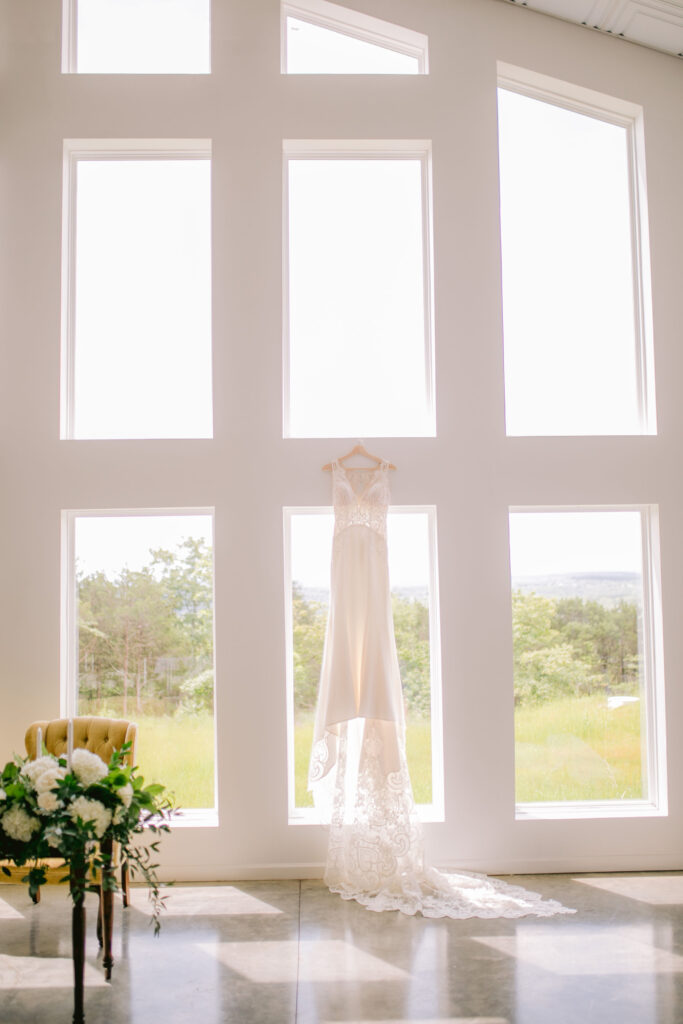 Do you have any tips on contract development, any wording or clauses that help you the most?
"Especially with the COVID madness, we went ahead and purchased contract samples specifically for venues and it just helps us feel better protected for whatever happens."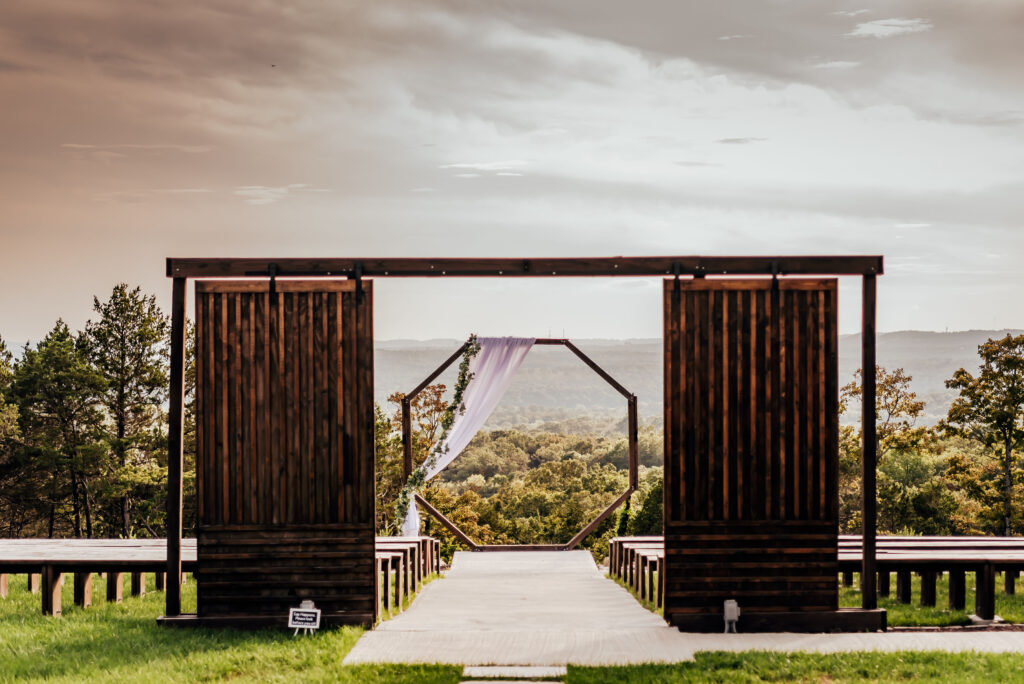 Do you have a great website? Tips on website design or features that help you attract, book clients?
"I post all our pricing info online and it saves a lot of inquiries from people who maybe can't afford us. I know I hate when I can't see everything online before I actually make contact. I feel like it makes our leads stronger."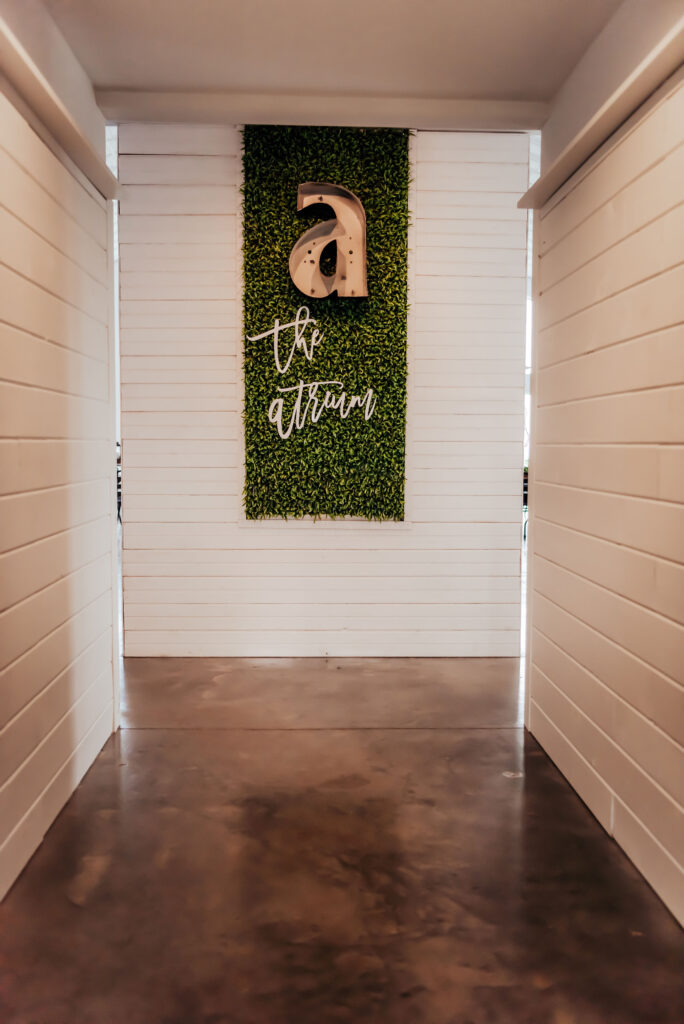 Building client relationships – how do you build up your client relationships? Any customer service tips or practices you can share?
"We respond to texts, calls, emails, social media messages within the hour they send it. Always. I get comments about how helpful it is for that quick response. We like to say we're obsessed with our couples. Everything we do, is for them. We get opinions from them on social media, we answer questions, give advice, anticipate their needs, and overall just do whatever they need."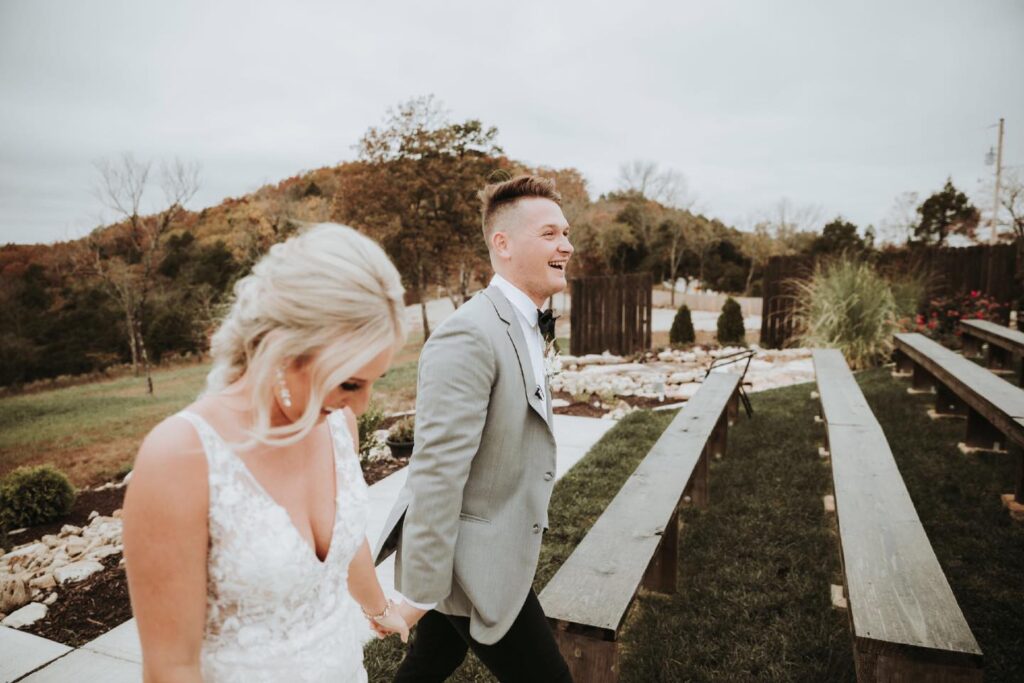 Any hard challenges you would like to share with venue owners and how you overcame that challenge? (permits, legal issues, neighbors, vendors, bridezilla/momzilla, bad reviews)?
"Just getting the loan was a struggle with a capital S. It took a little over a year and multiple banks before it went anywhere and it's so discouraging to have people stomping down something you KNOW is going to be so good."

Do you have any stories of chaos you can share, something unexpected that happened during a wedding or event and the solution you came up with or how things were resolved.
"Luckily, knock on wood, we haven't had any major stories. Most have been little saves we've made throughout the event because we were actively listening and anticipating the needs of our couples and guests. We have whole cabinets devoted to "emergency" supplies the couple may have forgotten."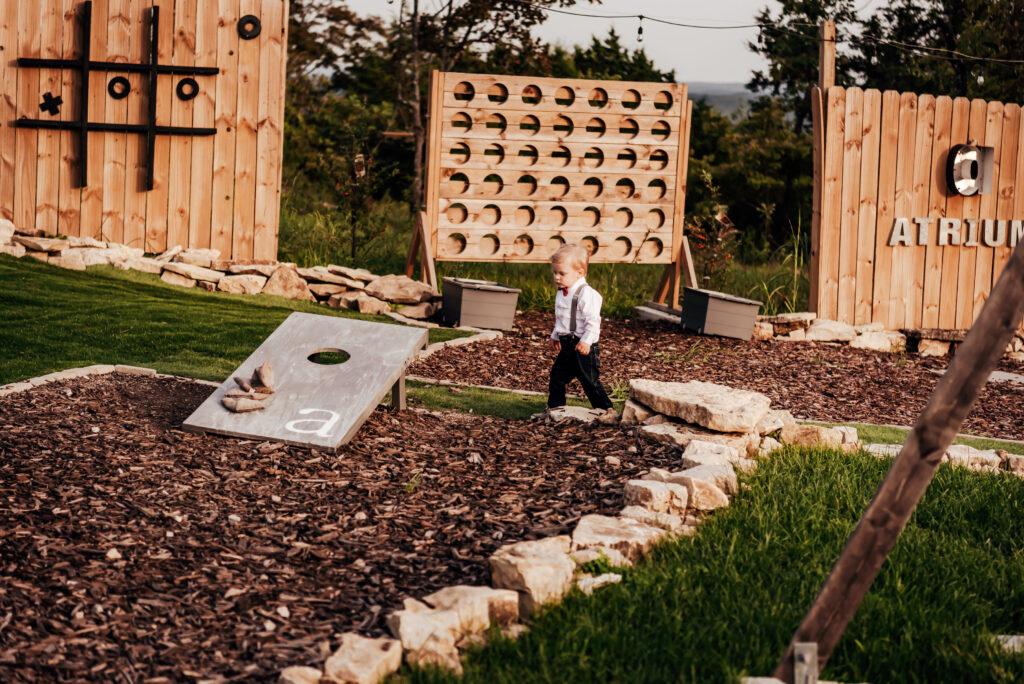 Do you have any tips you would like to share with other venue owners?
"Don't be discouraged by other venues around you. We are lucky to be in a "community over competition" circle in the 417 area and we all lean on each other for advice. There are plenty of weddings to go around and everyone has something different to offer."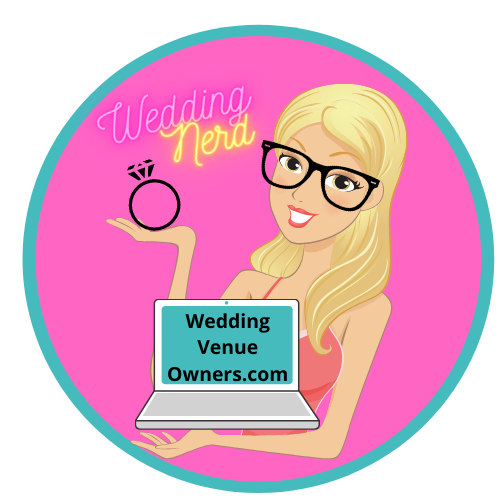 Do you have any thoughts or solutions to share regarding Covid19? Or maybe just share how Covid is impacted your 2020 and does 2021 look positive?
"We're lucky to be in an area where we have little to no restrictions so our hearts definitely go out to those who have to deal with that. Events are a little smaller, but honestly, I love the intimate weddings."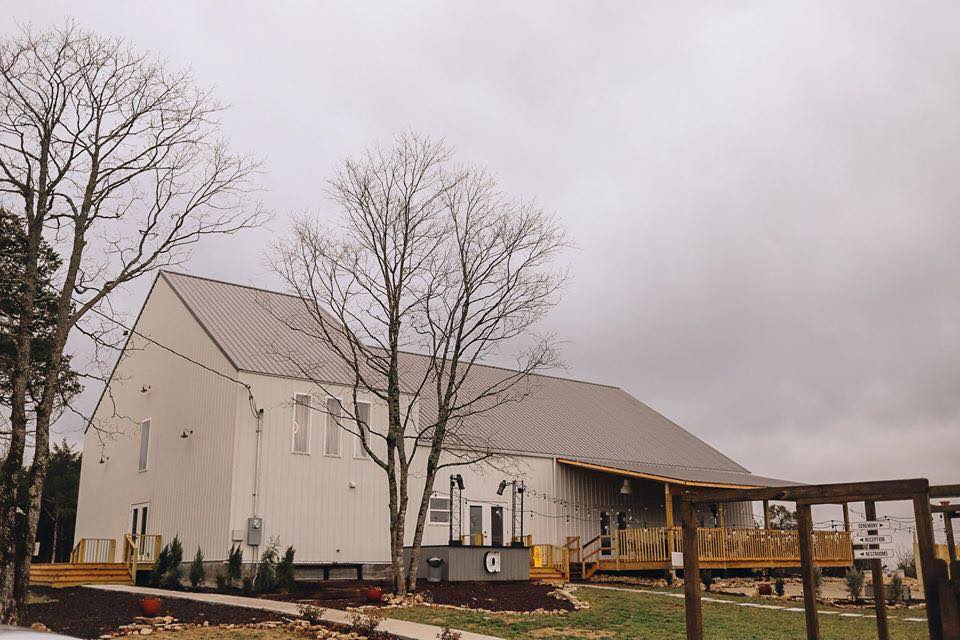 Any advice to anyone thinking of starting a venue or wanting to be in the wedding industry?
"Bigger kitchen, more storage. Always more storage! Haha Just do what you love! If you go to bed thinking about weddings and things you can do or improve on after getting home at 3am from a wedding… then this is where you need to be."

What are some wedding trends or traditions in your city, town or state that come up at many weddings?
"We've been getting a ton of requests for food trucks lately and I love when couples want to break the traditional mold. We've even added an area in the back that is perfect for food trucks and we're renovating our own coffee camper called the Brew Bunker that's making its appearance this year."

Too Busy To Manage Your Social Media Marketing Properly?
The Wedding Nerd Team Can Take That Task Off Your Schedule, So You Can Get Back To Managing Your Venue and WE can help you grow your business online! Packages starting at $500 a month, didi@weddingvenueowners.com
What are your couples top ten favorite characteristics of your venue?
"1. Puppy suite2. Modern 3. All white, clean inside 4. The views 5. Inside/outside capabilities 6. Gaming courtyard 7. Giant 11ft octagon arbor 8. our decor room  9. The staircase 10. Our farmhouse tables "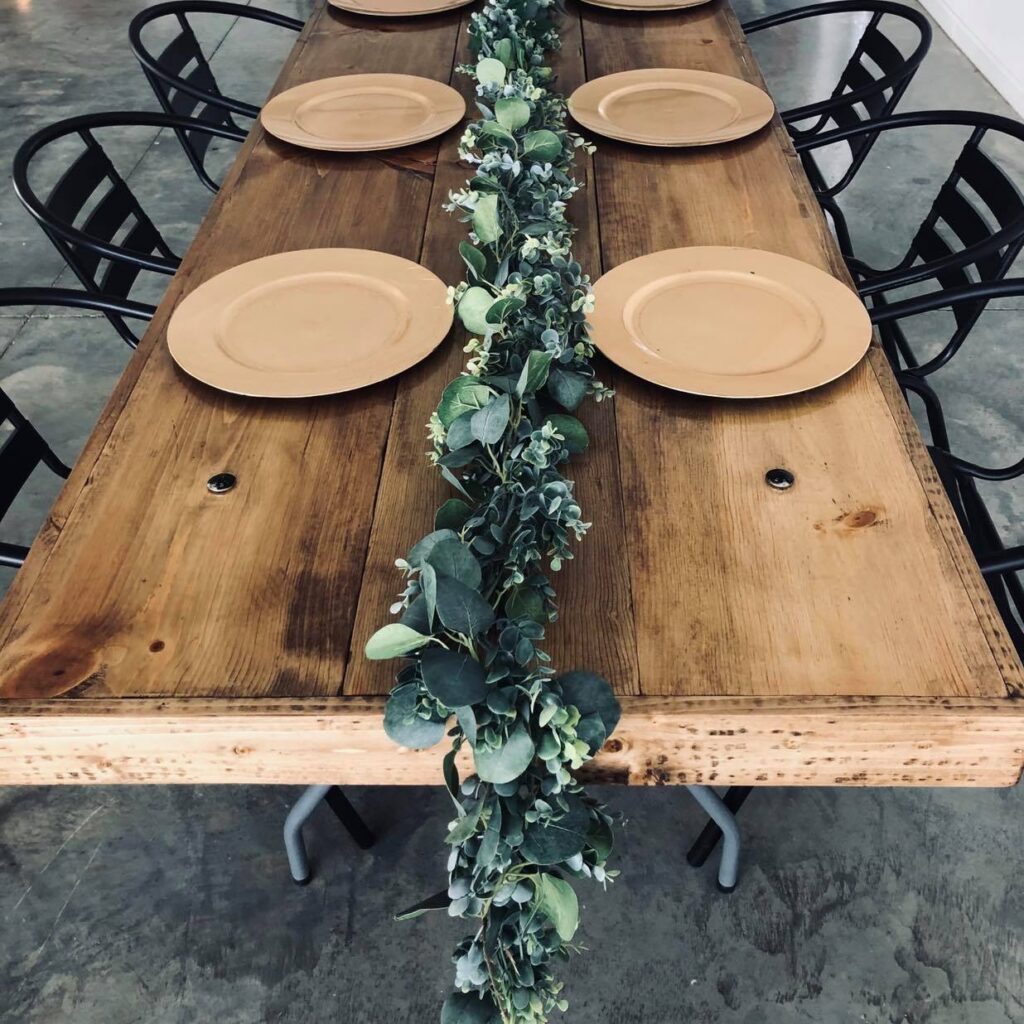 How often do you have contract issues come up from a client? How do you handle this?
"Not often. Invest in a good contract."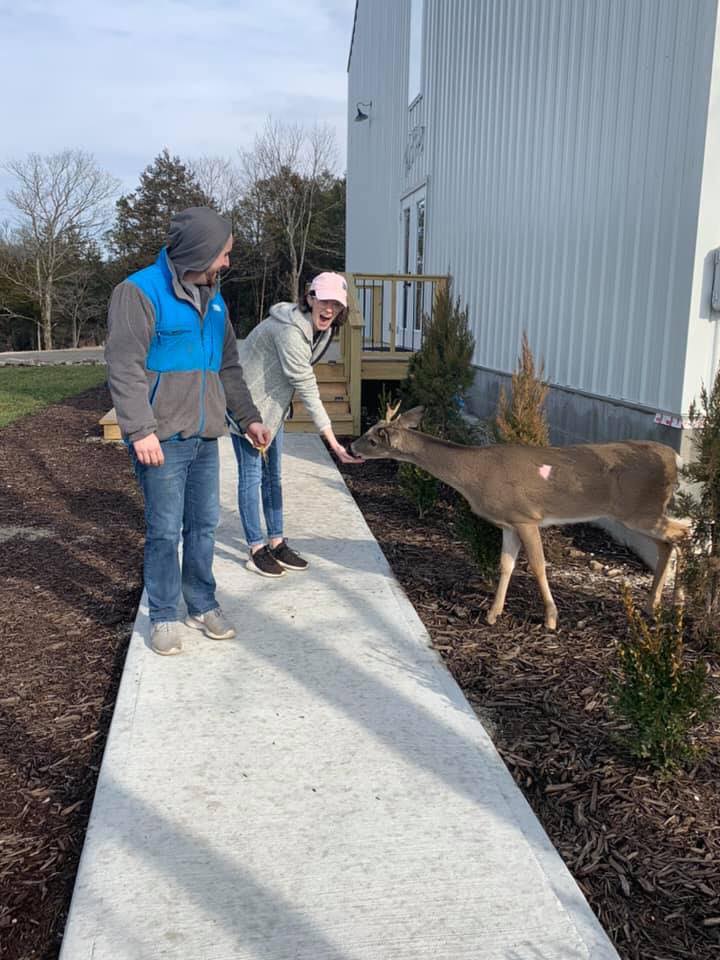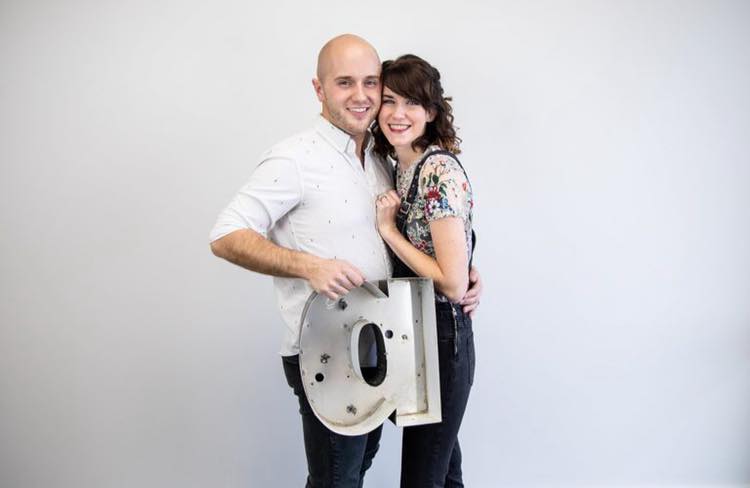 How do you handle children at your venue, do you discourage/encourage children? Please share some insight.
Oh kids.
"Sometimes they're great, sometimes they're throwing rocks in the courtyard. They get one shot before we find their parents and that usually works."

Do you host styled shoots? If so please provide some tips on setting these up, or how you use these for promotion.
Yes, we love styled shoots.
"We like to do 3-4 a year. I am a creative person so I always have crazy stuff in my head. We do it more for the vendor company and friendship."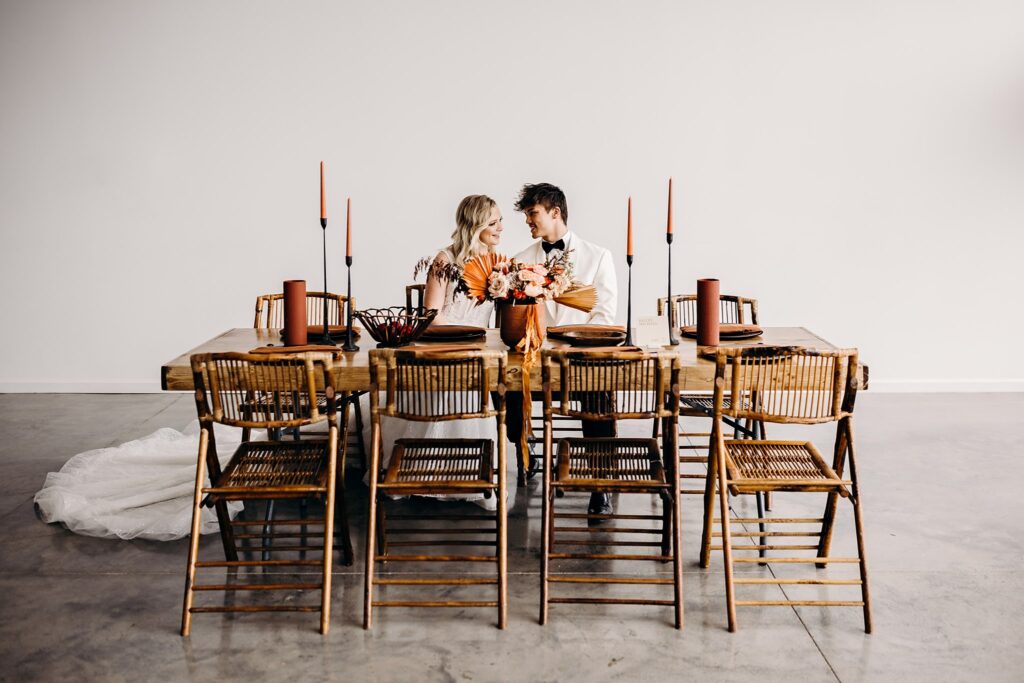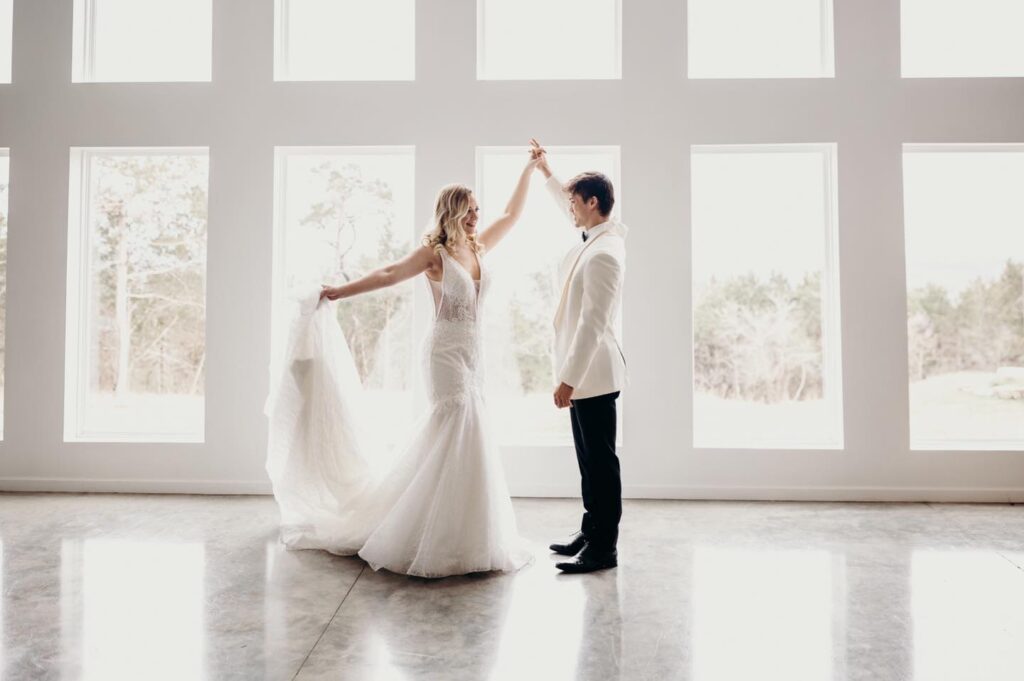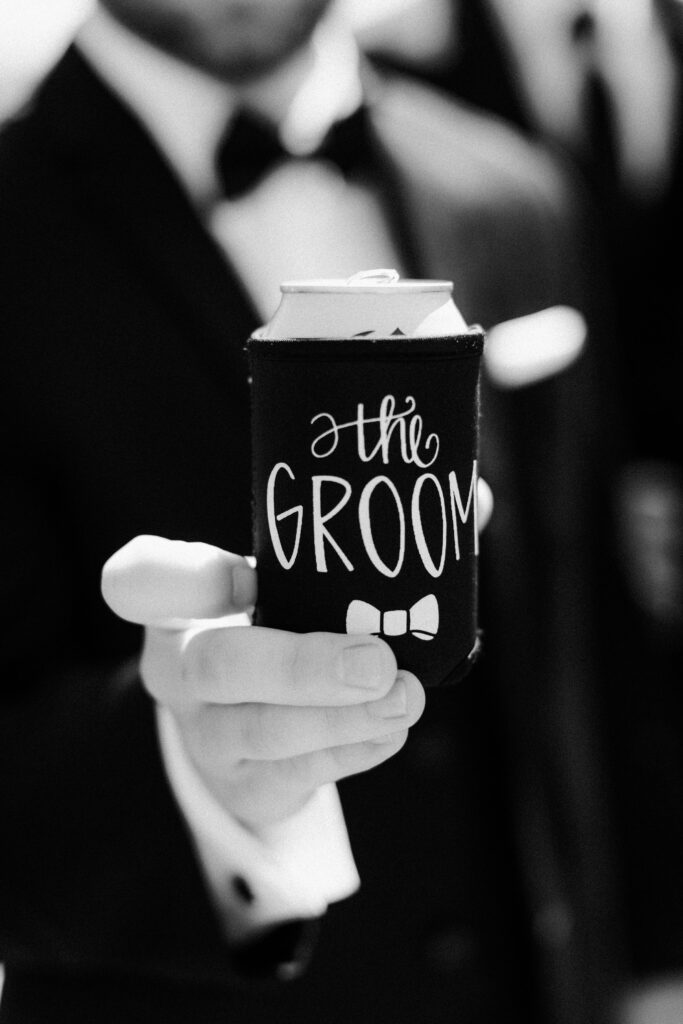 What are the couples who come to your venue looking for in their wedding? What seems to be the priorities that come up most often?
"Having an inside option for the "just in case" moments and "what decor is included" are big ones."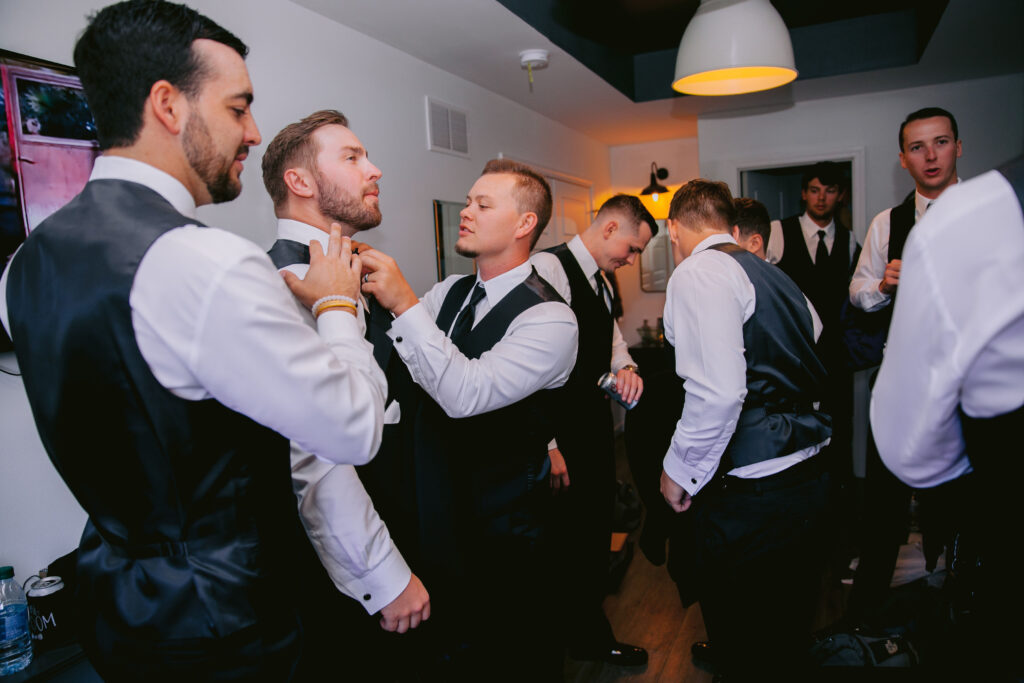 Can you share 10 to 15 great vendors you have enjoyed working with (you can share your vendor list if its easier than writing up a list).
"We have partnered with some awesome vendors that are apart of our all inclusive packages but honestly all the vendors in the 417 area are amazing. Shakers Bartending, Sugarleaf Bakery, Rosewood Florals, Branson Party Rentals, Elevate Entertainment, Officially Wed, Lillee's Catering, Simply Delicious Catering, Happy Chef, Infused Catering, ElleSparks Photography, and so so many more!"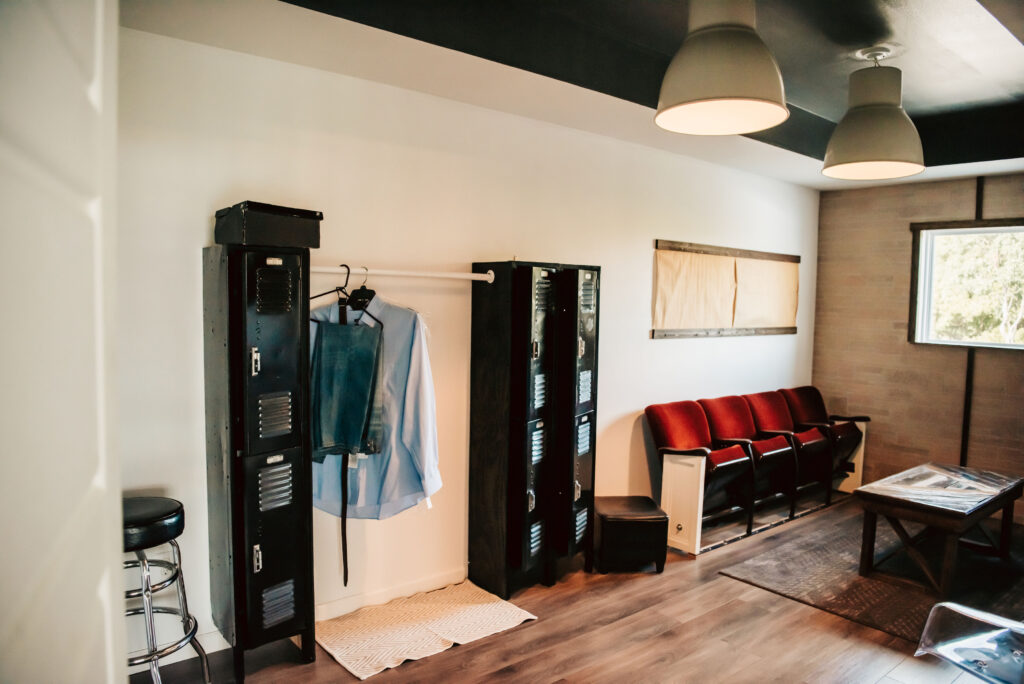 How do you handle alcohol at your venue and how do you reduce liability?
"We require them to use a bartending service we trust and it has to be okayed by us. We recommend Shakers Bartending."
Broken Items, what are some of the damage issues you have most often and have you ever had something really unusual break at or before a wedding?

"Someone sat on a shelf in the grooms suites once but luckily it didn't break, it just needed put back up. Vases get broken, but they're cheap so it's no biggie to us. Most damage is totally accidental and we understand that."

Are there any requests you dread or things you ban at your venue?
"We don't allow confetti or loose glitter, and that's my husbands rule. We dread when people want to flip the room so we don't do that anymore. Pretty much anytime we have to say no is no fun."

How do you handle clean up at your venue?
"We just require trash to be in the trash cans. Sometimes they're so drunk it's easier when they don't help clean. Haha"

What time to does your day begin and end on a wedding day? How exhausting is the average wedding?
"We run 9am to midnight for the rental, but if we have to set for a wedding the next day we usually don't get done to 3am to be back the next day at 8:30am so it's rough when you get to the 2-3 weddings a weekend mark."

What has changed at your venue since you hosted the first wedding to the weddings you host today?
"Couples are getting more adventurous with their florals and decor choices and it's really cool to see how people design according to something you've created."

How have you changed as a venue owner from the time you hosted your first wedding?
"We have definitely let go of control a lot more than when we started. If we didn't, we'd be completely wiped out all the time."
Sarah & Nate Bittner
Located Near Branson MO
Facebook: https://www.facebook.com/theatriumbranson/?ref=page_internal
Website: http://www.eventsattheatrium.com/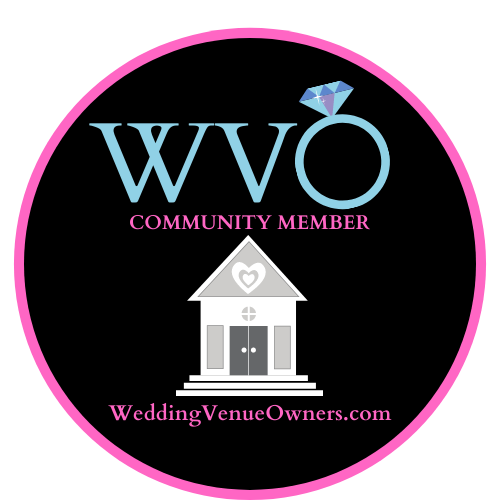 SPECIAL THANKS TO OUR INCREDIBLE PHOTOGRAPHERS!! These talented artists provide the gorgeous images you see in our BLOG and were kind enough to grant us permission to use their image. Please always be mindful to take time to visit their pages, thank them for their hard work and VENUE OWNERS a good relationship with experienced, talented photographers is a smart investment in your business! Support our local photographers every opportunity you get! Please leave comments below about the photos you see here today! #weddingnerd **If your image is used in any of our blogs and you do not have the proper photo credits please let us know so that we can link your photography business to your images.