Wedding Venue Stories, Eastern Grace Events: Kentucky hosts 32,000 weddings each year, ranking 24th in the U.S. Most wedding venues average about 35 to 50 wedding booked each year. Those are promising numbers for a wedding venue like Eastern Grace Events, located about an hour east of Lexington KY and south of Cincinnati. All these numbers make investing in a Wedding Venue in Kentucky a smart move! Eastern Grace Events is also an outdoor concert venue! Click this link to learn how this venue is creating revenue outside of weddings: Concerts. I consider myself a bit of website expert, you know I stalk about 150 wedding websites each week. I love the concerts section of their site (link here), this page is a lesson in clear communication! Laid out in image blocks so that the audience is not inundated with text – you risk losing your audience with too much text. And on that note, lets get to know our featured venue owner of the week, Dwayne & Terran Evans of Eastern Grace Events share there wedding venue story. They are a newly opened venue, imagine starting your business during a year like 2021. Clearly, they have seen a lot and learned a lot in their short time as venue owners!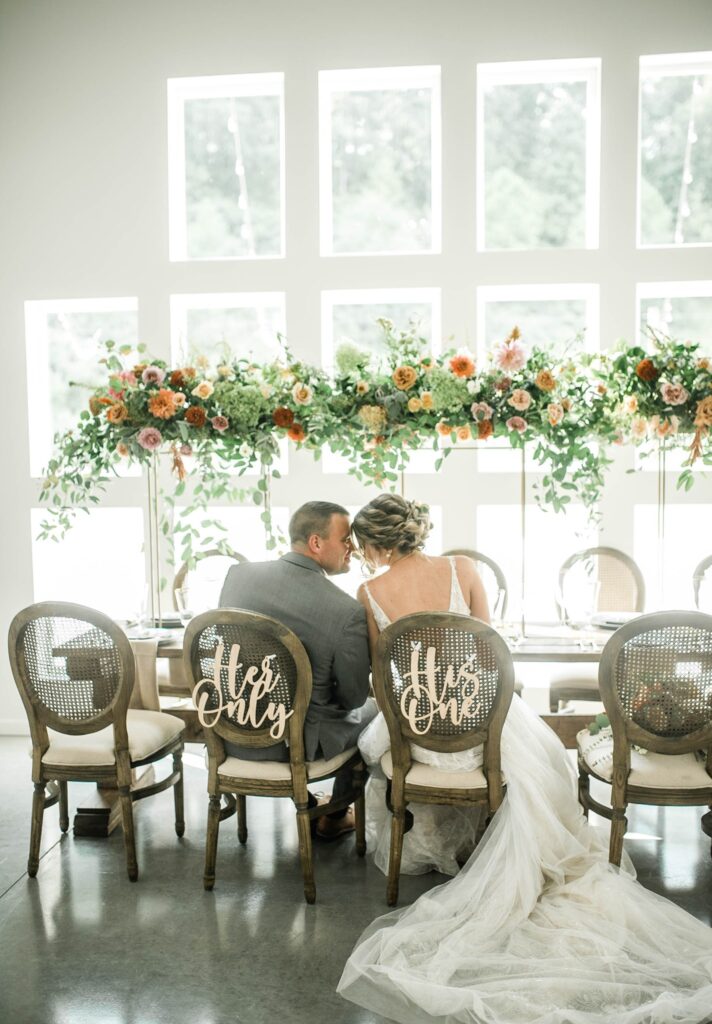 "We're Dwaine and Terran Evans. We've been married for 7 years and began planning our venue 6 years ago. We purchased the property and began building in May 2019 after building our own home the year prior. www.EasternGraceEvents.com."
Why did you decide to start a wedding venue?
"It's a happy time in life for people and we really enjoy that atmosphere it brings."
How long have you been operating a venue?
"We finished construction in March 2020 and COVID delayed our weddings until August 2020."
Please share the story behind your venue name or how you came up with the name.
"Our property was a cemetery road when we purchased it with the intention of building a venue. I was not going to have that be the address our brides had printed on their wedding invitations, so we had some freedom on our venue and road name. "Eastern" was to localize us and "Grace" just fit perfect next to it."
Wedding Venue Owners Working Vacation To CHARLESTON is June 27th to 30th!
You are invited to a wedding industry adventure where you will find your tribe, you will learn the best wedding industry information and you will have so much fun! Let's tour venues
together in historic Charleston SC. didi@weddingvenueowners.com to sign up today.
Click here to view upcoming cities and dates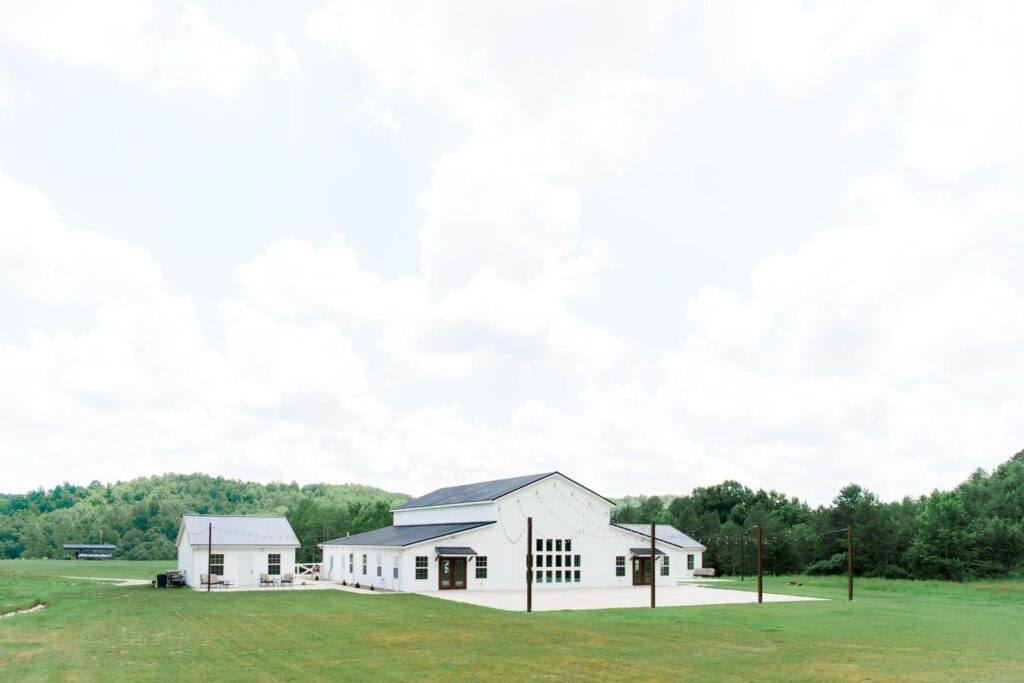 What do you like best about being a venue owner/mgr?
Terran: "I was an occupational therapist prior to opening our venue. Running the venue allows me the freedom to stay home with our children."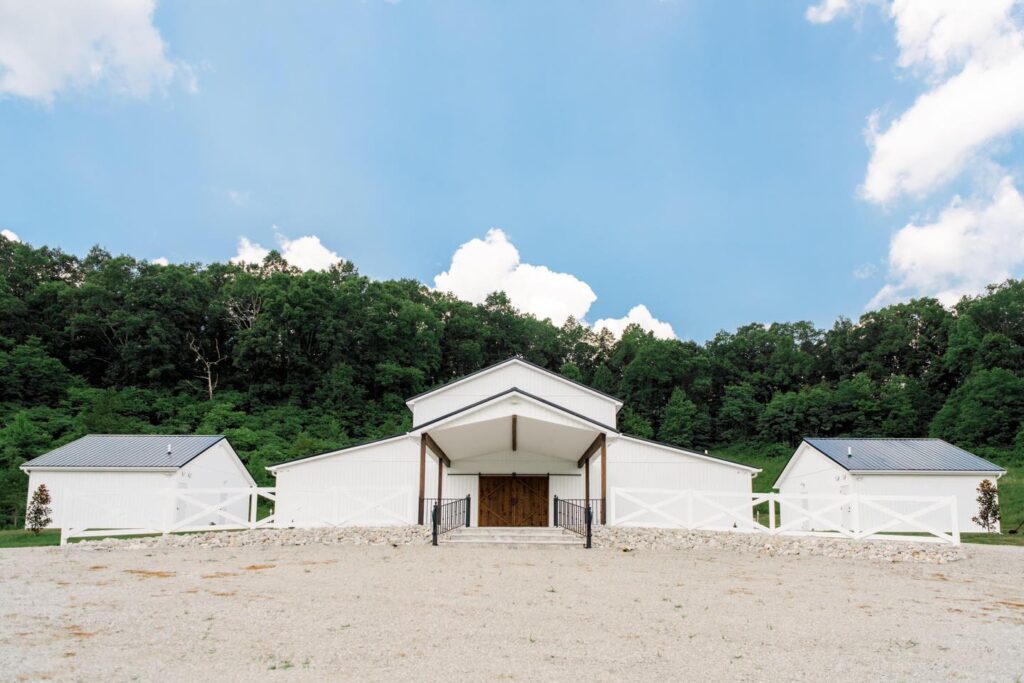 "We also love working with our brides and their families. Being in our first year of business, we have been incredibly fortunate to have experienced wonderful brides that are incredibly supportive of our new business."
Dwaine: "I really enjoy just stepping back and watching people enjoy our building and everything it has to offer."
Please share your experience about how much effort & cost goes into running a venue.
"We started planning our venue 7 years ago. From researching locations and other venues in the area, to reading negative reviews from other venues so we made sure to not have those same issues, reviewing wedding we we're in or went to, etc…"
"One of the biggest things was when to allow brides to book give yourself extra months after the day you think you'll be done. Things happen."
"We had materials delivered on May 21, 2019 and was our first picture on our social media accounts. Our first wedding was supposed to be on May, ### 2020 but we had to reschedule her due to Covid. We completed our venue March 23, 2020."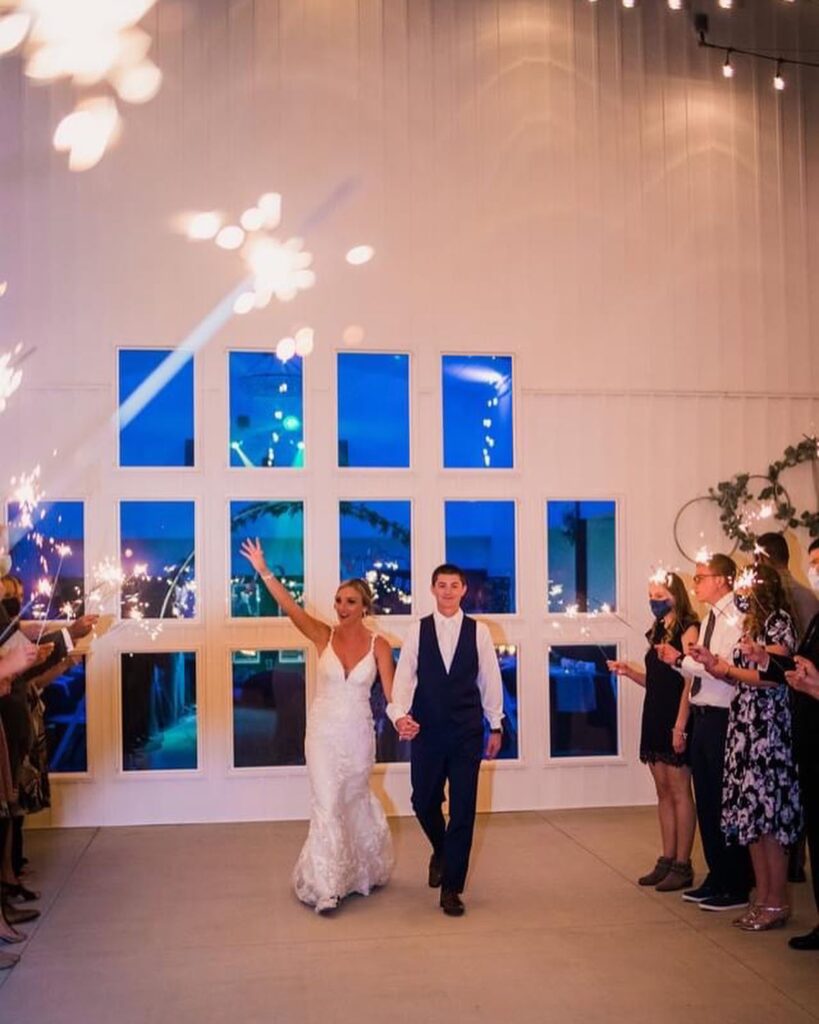 Do you have any tips on social media marketing: which options work best, how to get content from photographers (couples)? Any social media tips or marketing advice you can offer would be appreciated.
We only use Facebook and Instagram. We only use Facebook marketing and only direct the to our website. We have had a much better turnover rate when we funnel them through our website. Also, Facebook marketing is cheap and you can really focus in on your target market.
Working Vacation Alumni ZOOM Check In
Over 100 Venue Owners Have Attended A Wedding Venue Owners Working Vacation or Signed Up For One. As an added value to the VO Vacay, we will offer monthly knowledge sharing sessions via ZOOM. The first event is May 24th at 2pm Eastern time, CLICK HERE TO RSVP
Do you have any time saving tips that are worth the investment?
"If you have sealed concrete floors, purchase a walk-behind floor cleaner. Best money we ever spent!"
"We have a printout of our floor plan that gives us all the information we need to layout the building for our brides (i.e. up lighting color, table layout, arbor selection, etc…"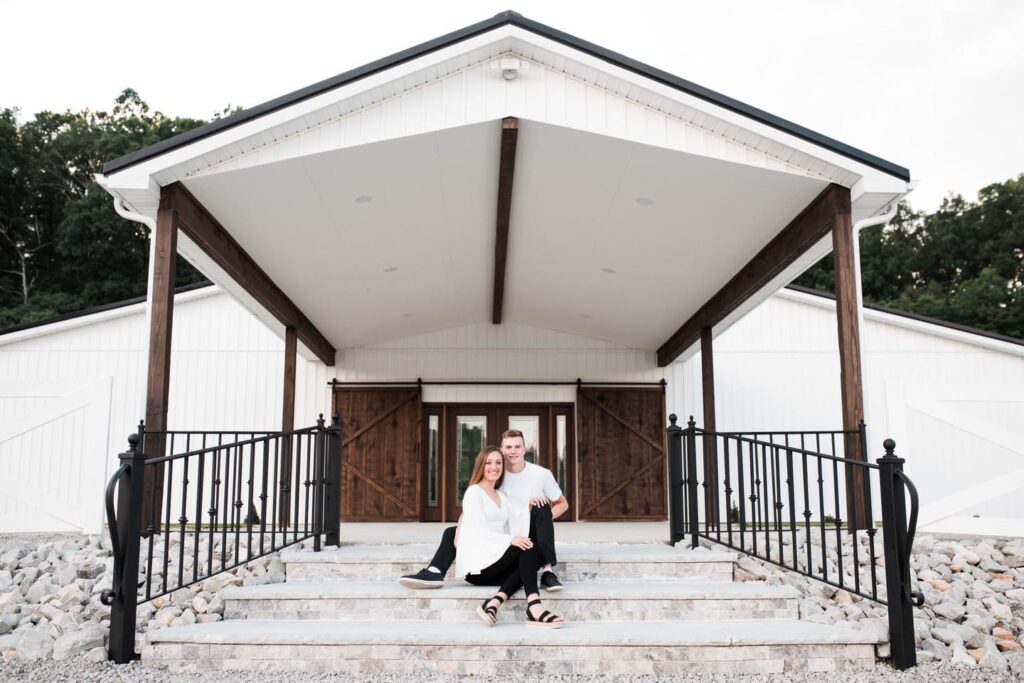 Does your venue have special regulations or hours for your event rental parties? Any policies that you have to enforce that another wedding venue may not?
"We don't have any restrictions just have to have a licensed bartender serve."
How many weddings do you host each year?
"Last year we had 15 weddings. We currently have 41 booked in 2021 and 24 for 2022. Our goal right now is to allow my husband to quit his job within 5 years and just focus in on our venue and other adventures."
What type of CRM do you use and why?
"We use HoneyBook. We like it a lot the only issue we have is that they won't add on the 3% processing fee so we have to add it then remove it if our brides want to pay by check or cash."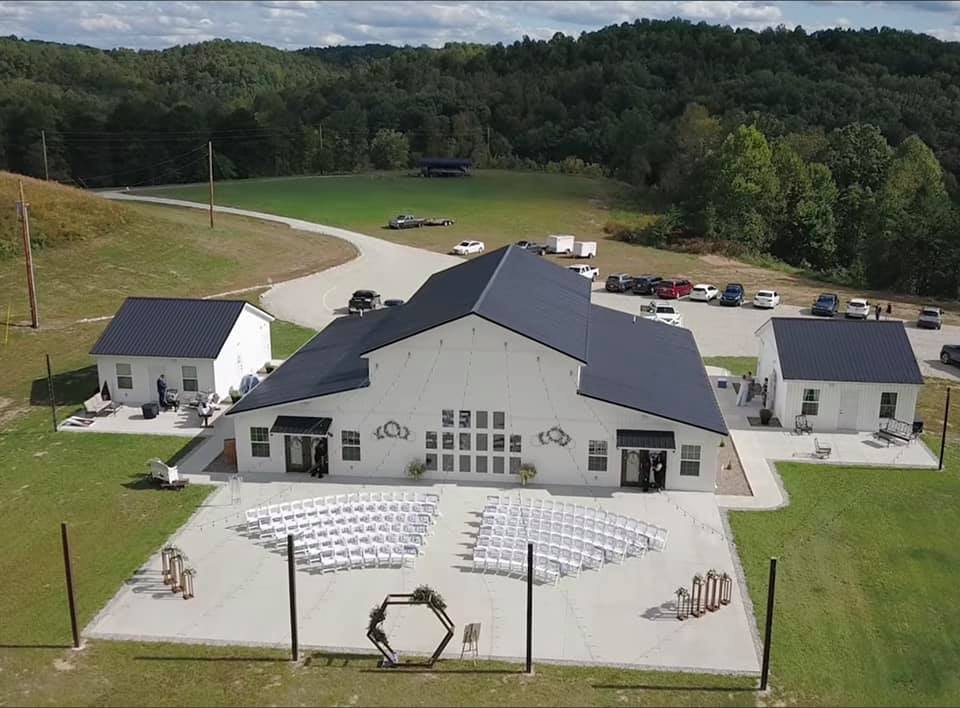 What sets your venue apart from other options? What is unique and distinct about your venue? Why do couples book you over other option?
"We're located in Eastern Kentucky and most of our local venues were a similar style. I wanted to offer a space for our brides that was adaptable to our brides' individual style. The outside is a modern barn because that's what looks natural in our eastern KY setting. The inside was designed to be a "blank slate" with white walls, sealed concrete floors and dark wood accents."
"When designing the building, we recessed our speaker system into the walls. Our package includes a professional DJ during the ceremony and reception. We also have a bridal and groom's suite on the property. The bridal suite features a vanity wall. The groom's suite is focused on entertaining; offering a pool table, large TV and games."
The Wedding Venue Search Map Just Hit 10,000 Views!! Is Your Venue Listed?
A NEW map is now published on WeddingVenueOwners.com. Venues can add images, a detailed description and markers that help you stand out! Click here to check out the new VENUE SEARCH MAP.
Do you host wedding shows, open houses?
"We haven't done and wedding shows. So far, we have done a small trade show and have concert on the books for July 31, 2021."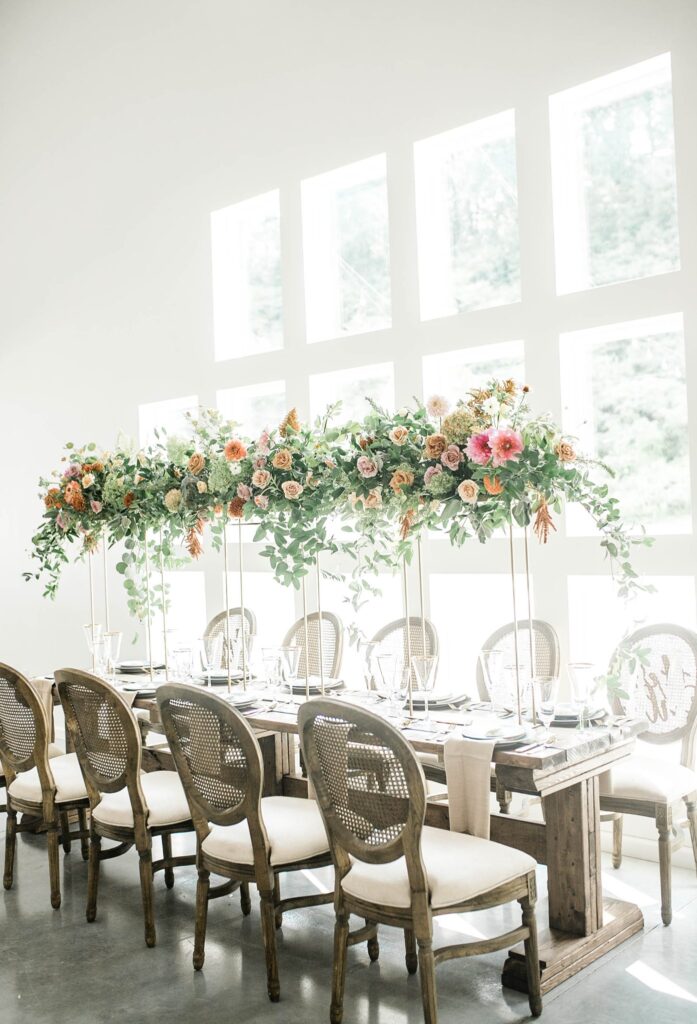 Please share some tips on providing great venue tours for potential clients? What materials do you provide on tours? How do you avoid or reduce no shows? How do you follow up after a venue tour?
"During our tours, clients can see our light system and hear our speakers so they have a better idea of what their reception will be like. We also show them a small video since most of our tours are during the day and the light system does show very well. No shows are very frustrating and thankfully they are rare. We do live on the same property as our venue, so no shows don't have a huge impact on my daily schedule. Right now, we don't do follow ups most of the time our tours know our prices and packages and our turnover rate is pretty good."
Do you do your own advertising & marketing? If so, please share any tips on best practices that help you get your business in front of more potential clients, get more leads, etc…
"We found we have better success by posting our package pricing and availability on our website. When we run ads, they direct clients to our website where they're able to view that information before reaching out to us to schedule a tour."
Please share any costly errors or regrets you may have learned from over the years.
"We allowed our brides one free reschedule date and most of the time it was fine. Until we had an issue with was fine with the free change. It only takes one the ruin a good thing. We now charge $500 and it must be rescheduled within 6 months."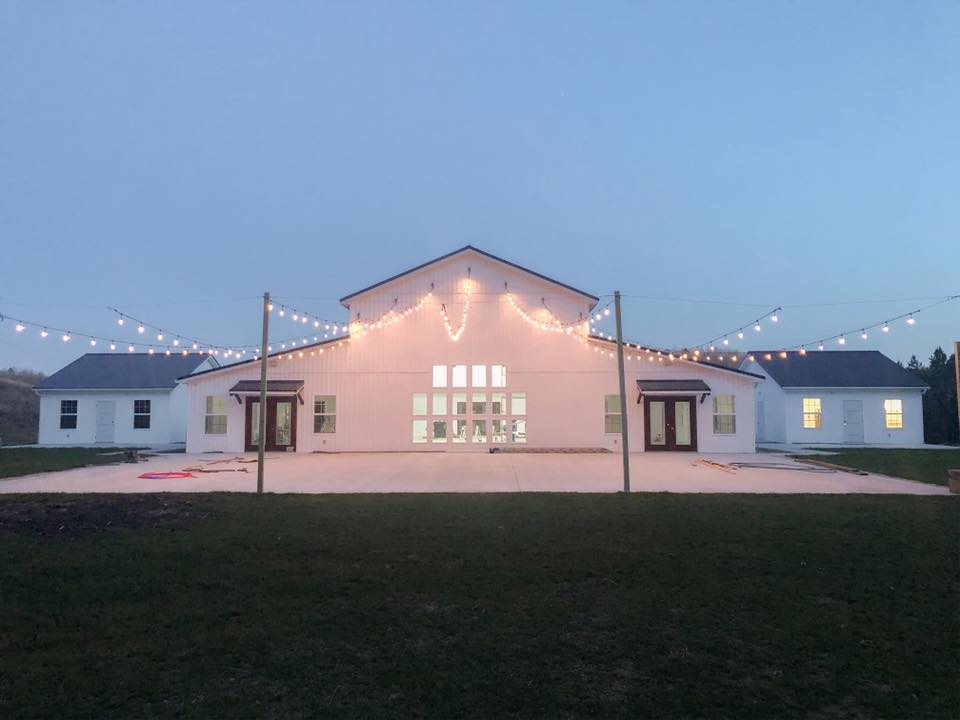 Do you have any tips on contract development, any wording or clauses that help you the most?
"The best tip is to use an online service that allows you to send/sign your contract thru email. We use HoneyBook."
Do you have a great website? Tips on website design or features that help you attract, book clients?
"We're really pleased with our website look and flow. -We put our package prices and our calendar on the website. We believe that giving them all the information upfront helps weed out brides that can't afford us or brides that are stuck on a day that is already booked. Our time is valuable, and this seems to help both parties. We remove "the owner glasses" and try to look at our website thru our clients it seems to help make the flow better, picture selection, etc…"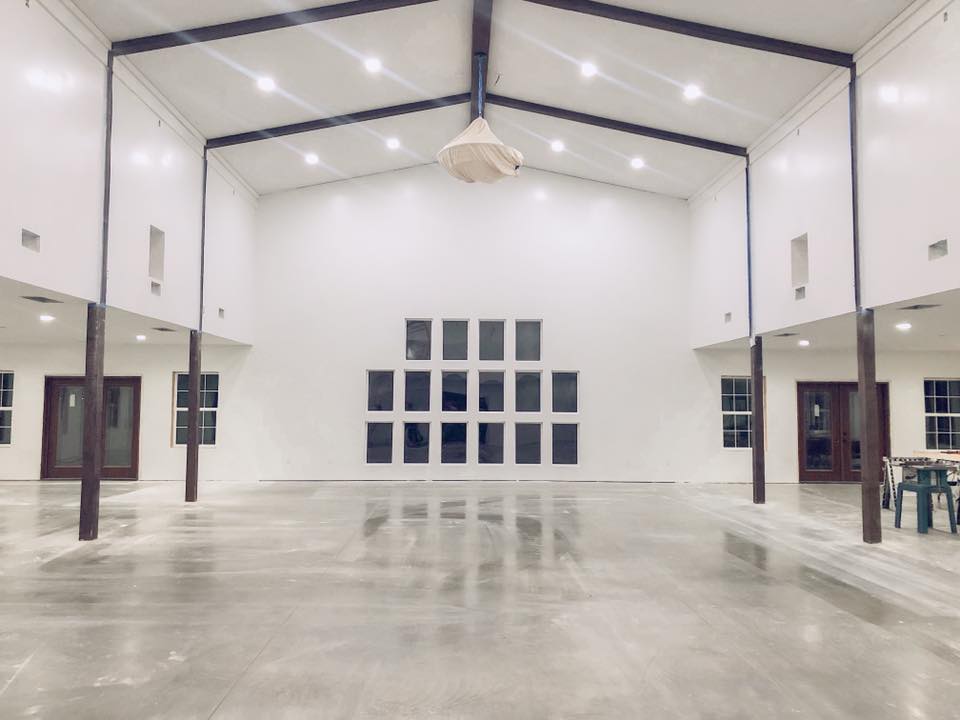 Building client relationships – how do you build up your client relationships? Any customer service tips or practices you can share?
"We work directly with our clients. I give out my cell phone number and tell our brides to call or text with any questions. If I can take a minute to answer a question for a bride and reduce stress for them on their wedding day, I'm more than happy to do that."
Any hard challenges you would like to share with venue owners and how you overcame that challenge? (permits, legal issues, neighbors, vendors, bridezilla/momzilla, bad reviews)?
My husband did everything on our house build besides the structure and HVac a year prior. So, he was the foremen over the venue build. He did catch a hand full of mess ups that could have really bit us now. So, with a new build make sure you have an extra pair of eyes you trust looking over everything (not the inspector).
Do you have any stories of chaos you can share, something unexpected that happened during a wedding or event and the solution you came up with or how things were resolved?
"Our second wedding about ten minutes prior to food being put out we was informed that no one was there to serve the food. So, to help keep things going smooth we laid out a plan and served the guest. Things we'll do for a 5-star review lol."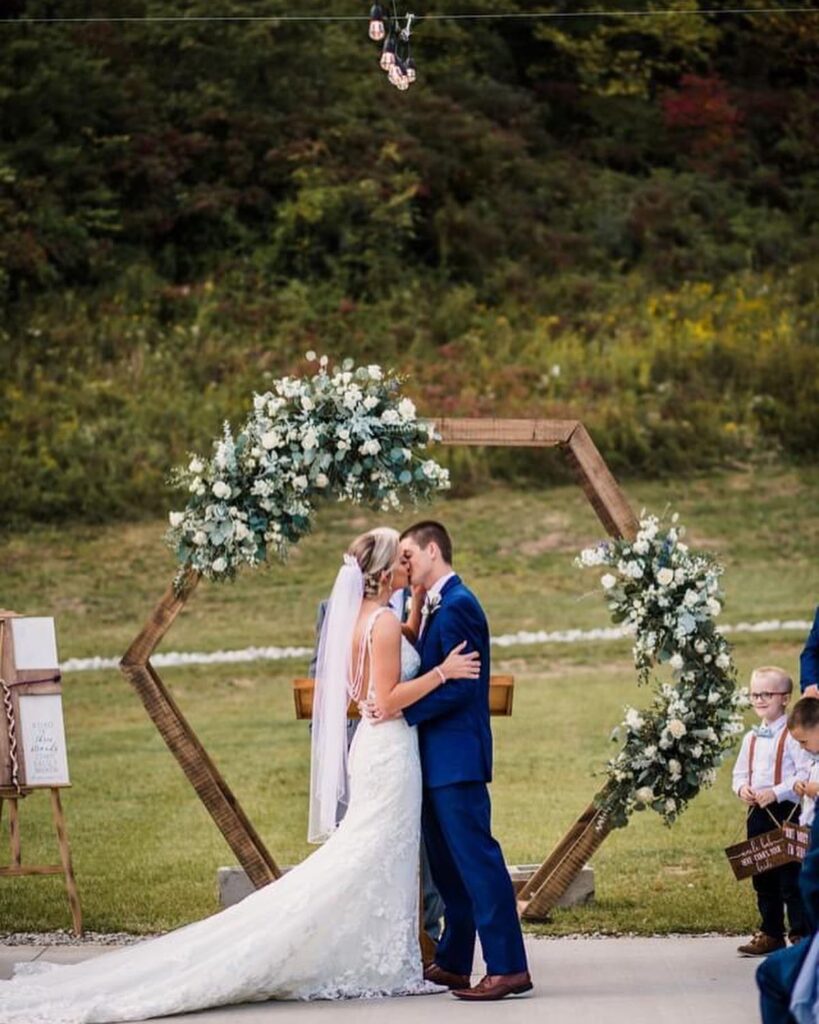 Do you have any tips you would like to share with other venue owners?
"Learn how to remove "the owner glasses" and see your venue/website in guest/customer shoes. You'll see things in a whole different light."
Do you have any thoughts or solutions to share regarding Covid19?
"Luckily, we only had to move or turn away 7 weddings."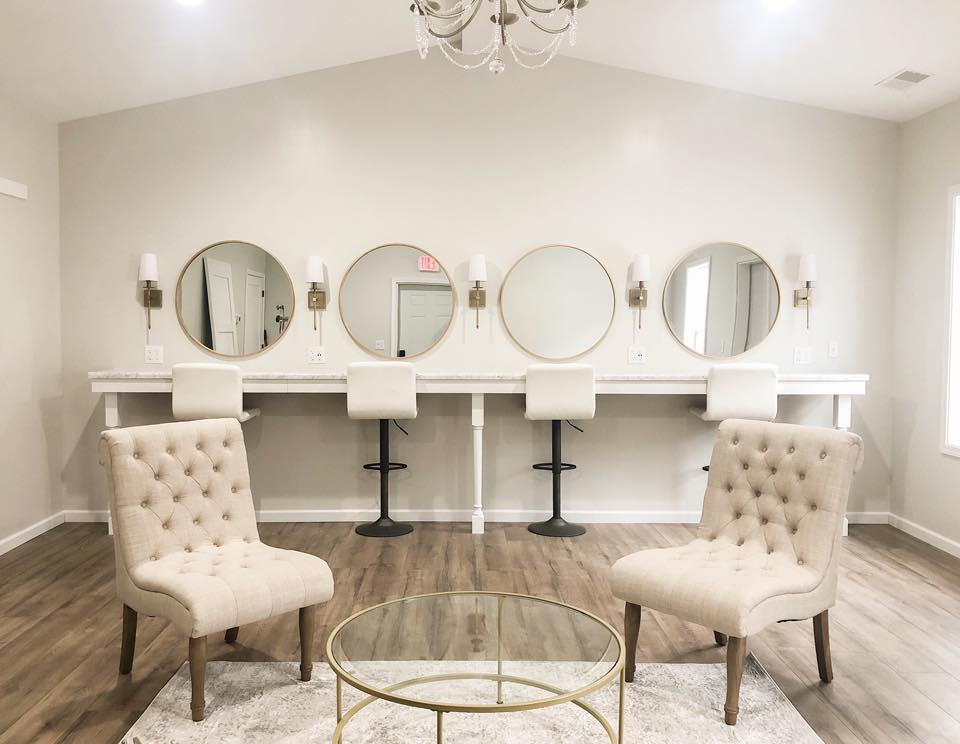 Any advice to anyone thinking of starting a venue or wanting to be in the wedding industry?
"Planning and research. Try to capture everything a client may want and troubleshoot any problems, so your clients won't have to. Adjust your price at least every other year; you want to find that sweet spot."
What are some wedding trends or traditions in your city, town or state that come up at many weddings?
"A lot of our brides do the sparkler exit. We normally only allow them to do this on the back patio."
What are your couples top ten Fav parts/characteristics of your venue?
Overnight stay available on Friday
2. Separate bridal and groom's suites
3. Large patio
4. Central heating and air
5. Booking the day before at a discounted price for setup
6. Indoor/outdoor ceremony sites
7. DJ included
8. Hidden light and sound equipment
9. Venue is customizable to client's style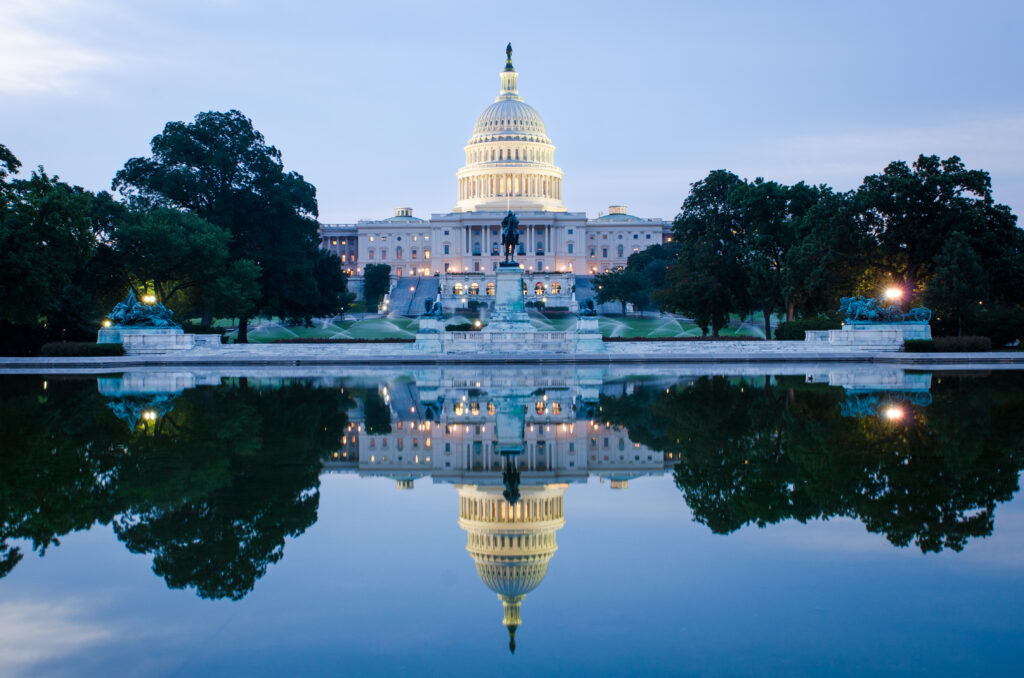 How often do you have contract issues come up from a client? How do you handle this?
"We have had a few issues with cancelations and rescheduling. Since these issues we have made our contract stricter and no wiggle room."
-We did allow them one free date change. Now it's a $500 charge and must be rescheduled within 6 months of their original date.
-We used to verbally tell them if the had to cancel and we could rebook their date that they would get their deposit back. Now we just don't offer that anymore. Our contract states the its non-refundable. We told each other until we have issues with things then we'll change them accordingly."
How do you handle children at your venue, do you discourage/encourage children? Please share some insight.
"We have added in our contract that if children damage something that it will come out of their security deposit. That we are not responsible for your child, etc."
We've not had any issues yet and it seems to be half and half on wedding with kids and without.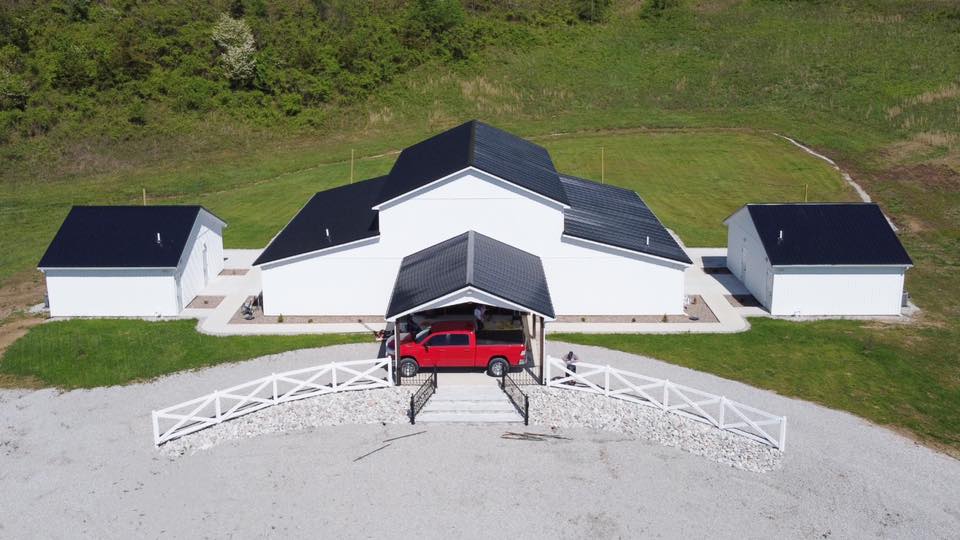 Do you host styled shoots? If so, please provide some tips on setting these up, or how you use these for promotion.
"In the beginning we allowed a hand full of styled shoots. Mainly to just get content for our social media accounts. We haven't done one for a while now, but we get all our content from our weddings now."
What are the couples who come to your venue looking for in their wedding? What seems to be the priorities that come up most often?
"Our brides really like the blank slate feel. We have tried to give our brides everything they would want in our building."
Can you share 10 to 15 great vendors you have enjoyed working with or recommend?
"We do a hidden URL that we give to our brides www.EasternGraceEvents.com/vendors"
How do you handle alcohol at your venue and how do you reduce liability?
"With alcohol we're allowed to serve it with a licensed bar tender, but we can't make any money off of it. We have now restricted our brides to a specific bar tender that they must use if they want to serve alcohol. She does a great job and makes a great Sangria!"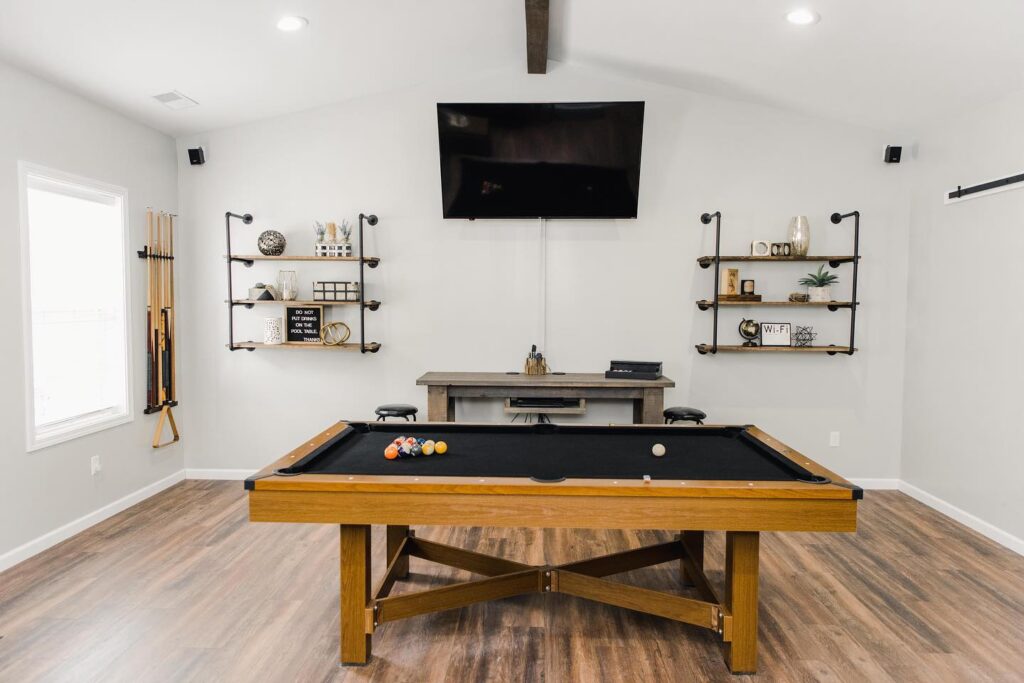 Are there any requests you dread or things you ban at your venue?
"Karaoke is the worst request. Since the DJ is included in the package, we just let them know we don't offer that service. We have now banned any open flames. We did allow candles in a protective glass, but we had one wedding that they also had the tall candles on the table and guest just couldn't help to light them. So, after a dozen times having them put out, we decided to just not allow candles.'
How do you handle clean up at your venue?
"If I didn't know my husband, I would say he's on drugs lol he puts a lot of hours in so we can have more of our day with our daughter and not dealing with the buildings. After our weddings (music off at 10pm and off hill by 11pm) we do a basic cleaning of the buildings which normally gets us home at 11:30pm. Dwaine will normally get up Sunday morning around 5am and get the buildings to back to normal before time to go to church."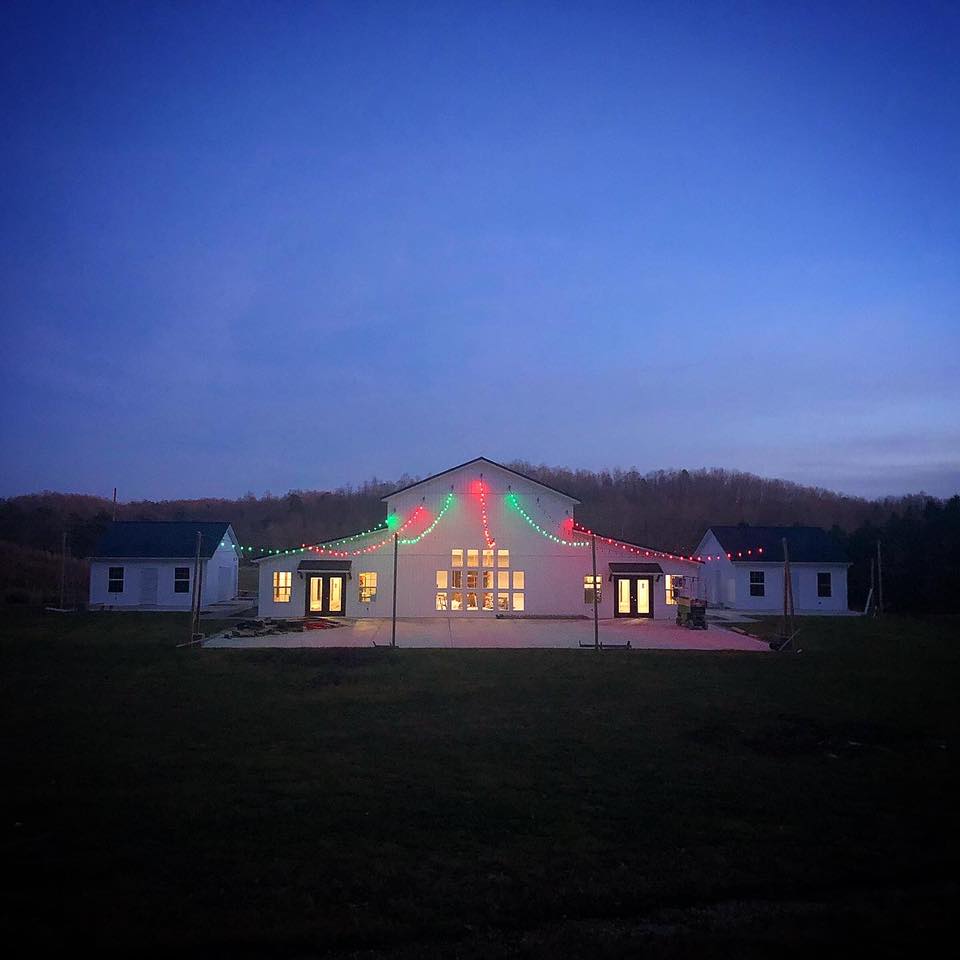 What time to does your day begin and end on a wedding day? How exhausting is the average wedding?
"Our package right now allows our brides to book the Friday before for setup, rehearsal, rehearsal dinner and overnight stay and all our brides take the Friday. Friday the main build hours are (11am – 9pm). So, Friday we'll pop in to see if they need anything, I try to be over there for their rehearsal and we'll go over at 9pm to put away rehearsal tables, chairs and take the trash out. So, we just put a few hours in on Friday. Saturday, we open the building up at 9am – 11pm. I'll be over around 1hr before wedding time and stay till 1st cleanup. The concrete floors do take a toll on our feet (plus being pregnant adds its own joys to a wedding day). Needless to say, we're pretty wore out at the end of the day."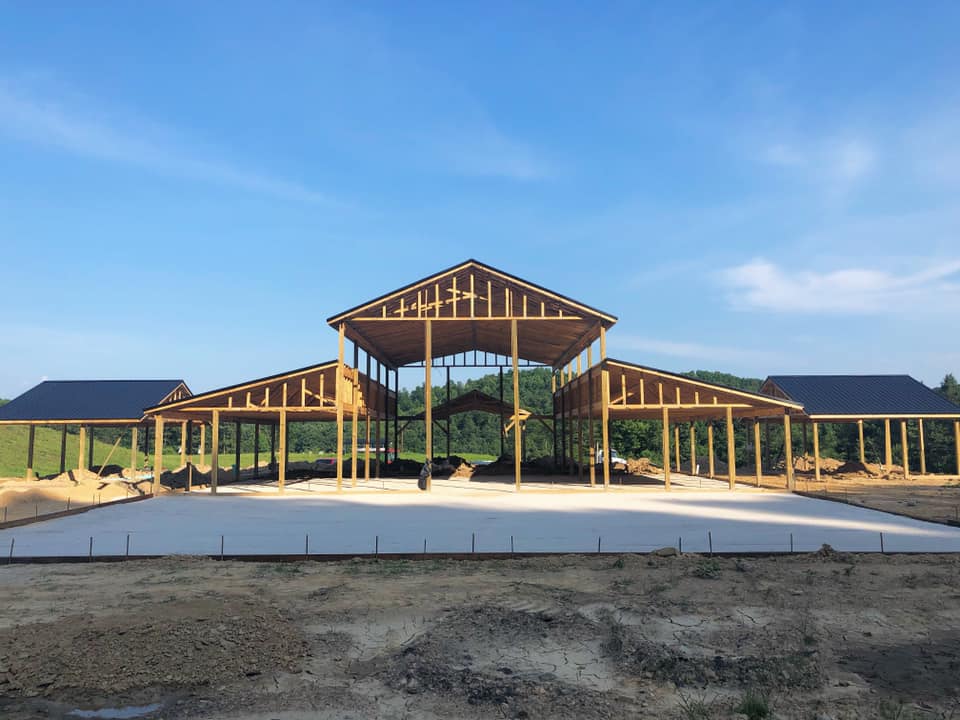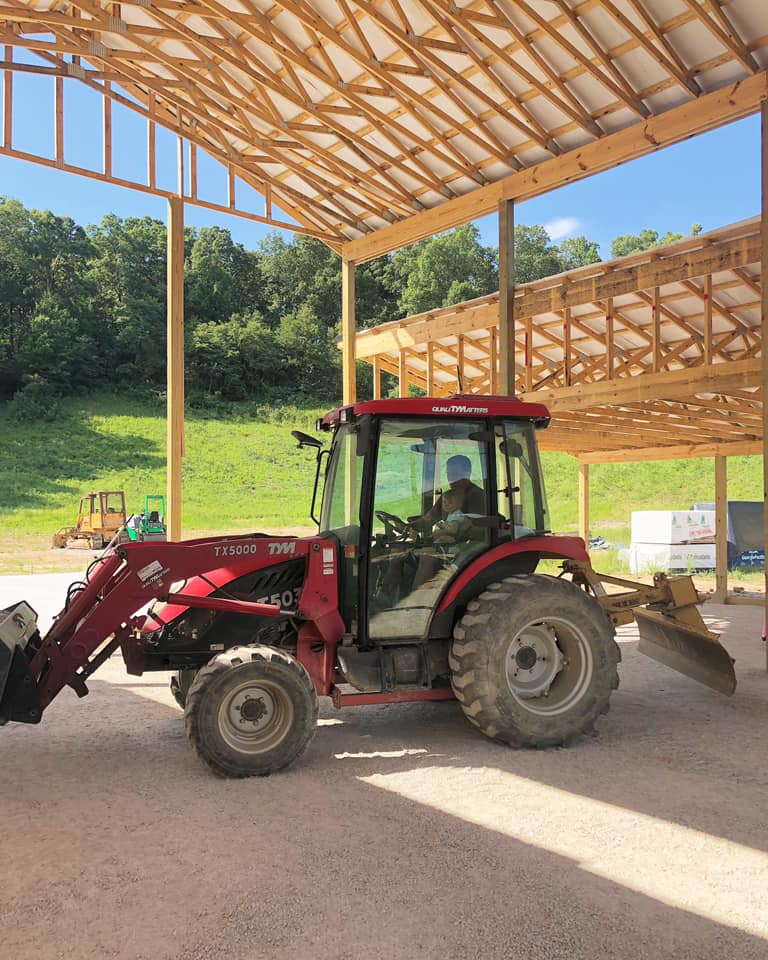 What has changed at your venue since you hosted the first wedding to the weddings you host today?
"We got a coffee pot for the kitchen… For the most part nothing has changed much from our first wedding to now. We tried to capture everything a bride could want when we built the buildings. The main thing we changed was switching to an online contract/tracking system for booking and schedule our brides."
How have you changed as a venue owner from the time you hosted your first wedding?
"We don't sweat the small stuff as bad. My husband has a bachelor's degree in Safety so he still over analyzes everything, but he's always been this way lol."
Thank you so much Terran & Dwayne! If you enjoyed reading their wedding venue story please share your thoughts in the comment section below! You can also head over to their website: https://www.easterngraceevents.com/ or find them on Facebook: Eastern Grace Event Venue | Facebook, 1570 Grace Heights, Argillite, KY 41121 Tel: 606-308-2786
​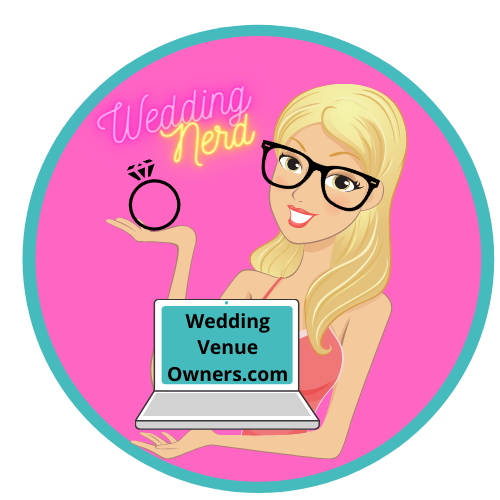 SPECIAL THANKS TO OUR INCREDIBLE PHOTOGRAPHERS!! These talented artists provide the gorgeous images you see in our BLOG and were kind enough to grant us permission to use their image. Please always be mindful to take time to visit their pages, thank them for their hard work and VENUE OWNERS a good relationship with experienced, talented photographers is a smart investment in your business! Support our local photographers every opportunity you get! Please leave comments below about the photos you see here today! #weddingnerd **If your image is used in any of our blogs and you do not have the proper photo credits please let us know so that we can link your photography business to your images.