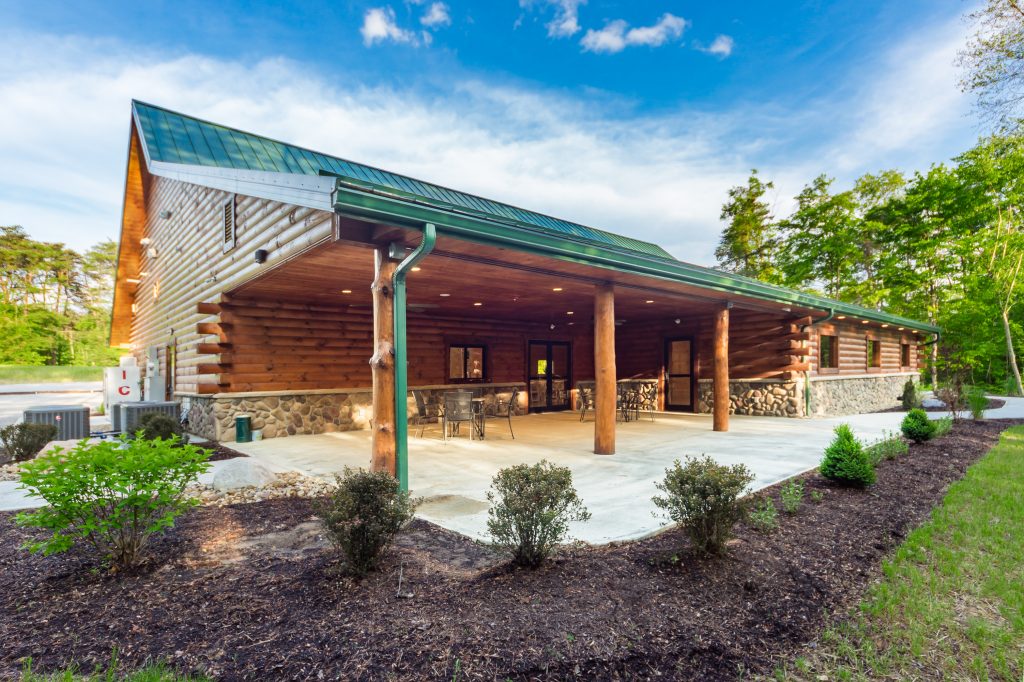 Wedding Venue Story, Cedar Grove: Hocking Hills is a popular Allegheny Plateau Ohio tourist destination for those who love outdoor adventures. Located about an hour south of Columbus Ohio, Cedar Grove Lodging is part of the famous Hocking Hills scene. One of the most popular activities of the Hocking Hills region is taking a hike on the regions 50+ miles of maintained trails. The owners of Cedar Grove have compiled Trail Maps for the major trails in the area. For a summary of the area State Park trails download the Trails of the Hocking Hills State Park map. Cedar Grove is a wedding venue offering lodging, guests that book this gorgeous venue are hiking distance from incredibly beautiful sights, including waterfalls!
Venue Owners Working Vacations! Get EXCITED about running a venue again, join our working vacations to spark your passion for weddings!
Austin April 25-28, Nashville May 16-19, Charleston June 27-30! You Still Have The Opportunity To Book A Spot On The Austin Tx and Nashville Tenn Working Vacation! Contact Didi@weddingvenueowners.com to sign up before space is gone.
Cedar Grove venue representative Abby Lewis shares some insight on what it's like to wake up every day in this gorgeous part of the county, surrounded by nature and ready to work with weddings, events and lodging clients!
Why did you decide to start a wedding venue? (for managers) How did you get into the wedding industry?
"It all started with a napkin. After a few years of owning and operating our 8 lodges and cabins, it was clear that there was an additional opportunity to host so much more than our lodging guests. We had already hosted several small weddings with tents here and there for our guests, but never imagined venturing into the wedding industry. One night while staying on the property, owner Kevin Claus was having dinner with an old friend, looking over the property on the front porch. They got to talking about the beauty of Hocking Hills and the unique opportunity it could give to couples from all over the state – that's when Kevin got the idea to build our gorgeous event lodge, starting with drawing ideas on a napkin in the kitchen."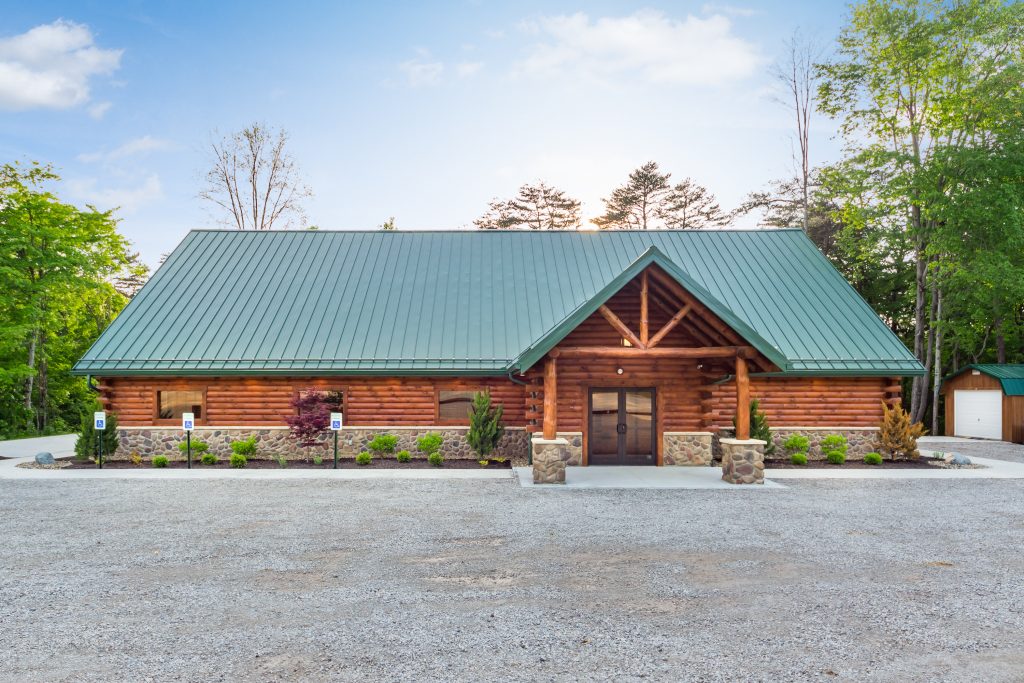 How long have you been operating a venue? The venue has been in operation since 2018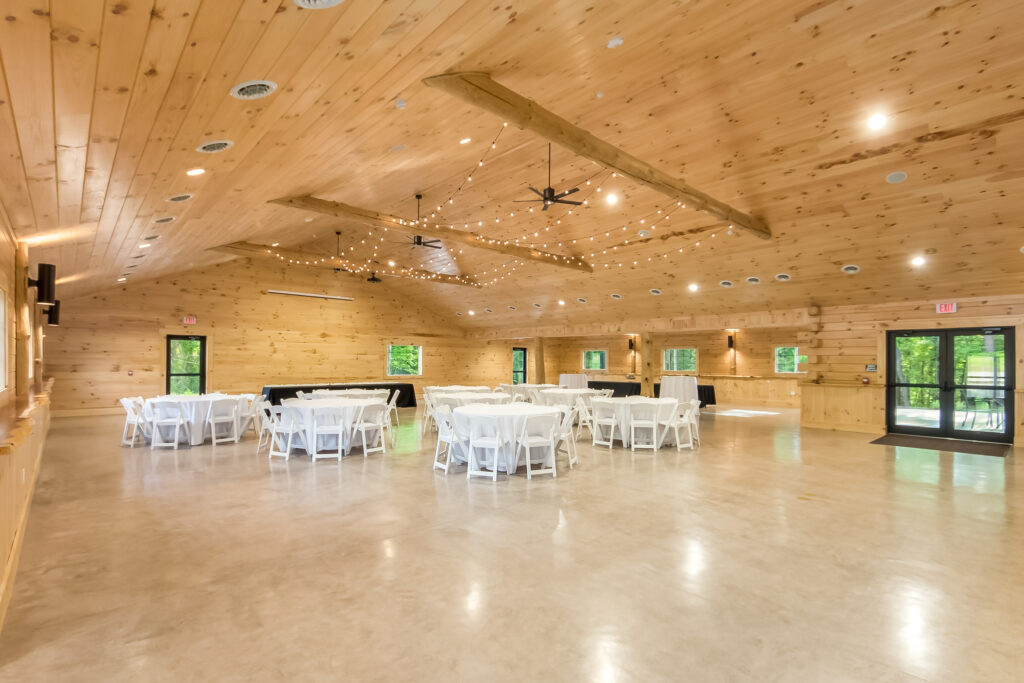 What do you like best about being a venue owner/mgr?
"There are hundreds of reasons to love what we do – but the #1 is just to be a part of making wedding dreams come true. There are so many months of planning, stressing, thinking, hoping, etc. and just to see the look on a couple's face when they realize today is the day their life changes forever – there's nothing like that feeling."
WHY DIDN'T THEY BOOK YOUR VENUE? WHICH VENUE DID THEY BOOK?
Finding out why they didn't book you will help you implement better screening, target ideal clients, learn more about what your ideal clients really want AND convert more leads into bookings!
Contact didi@weddingvenueowners.com to improve your conversion today!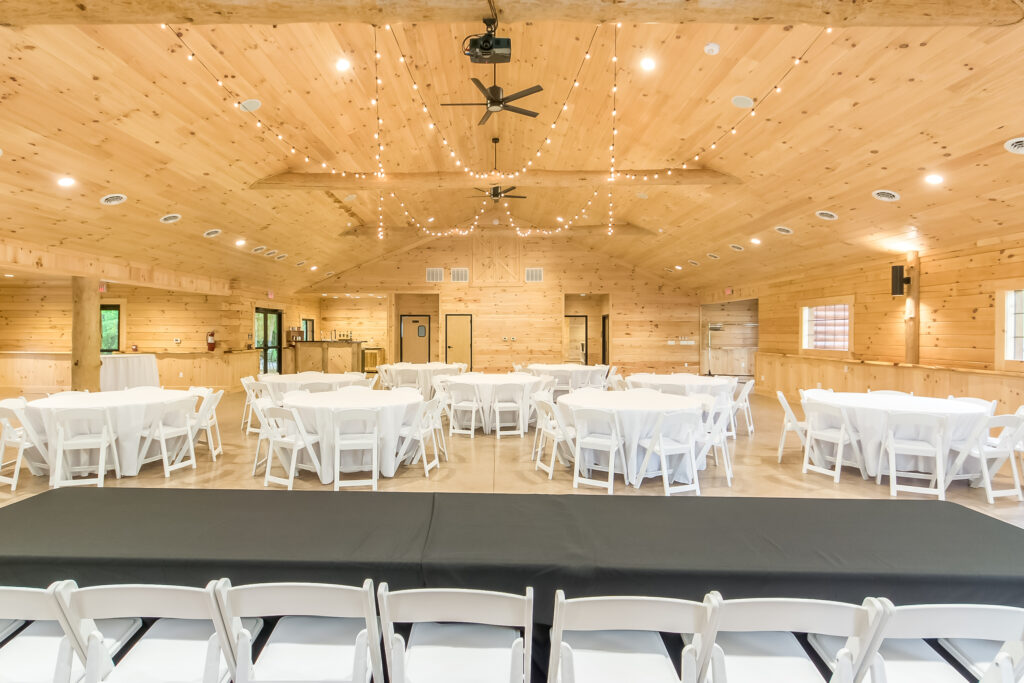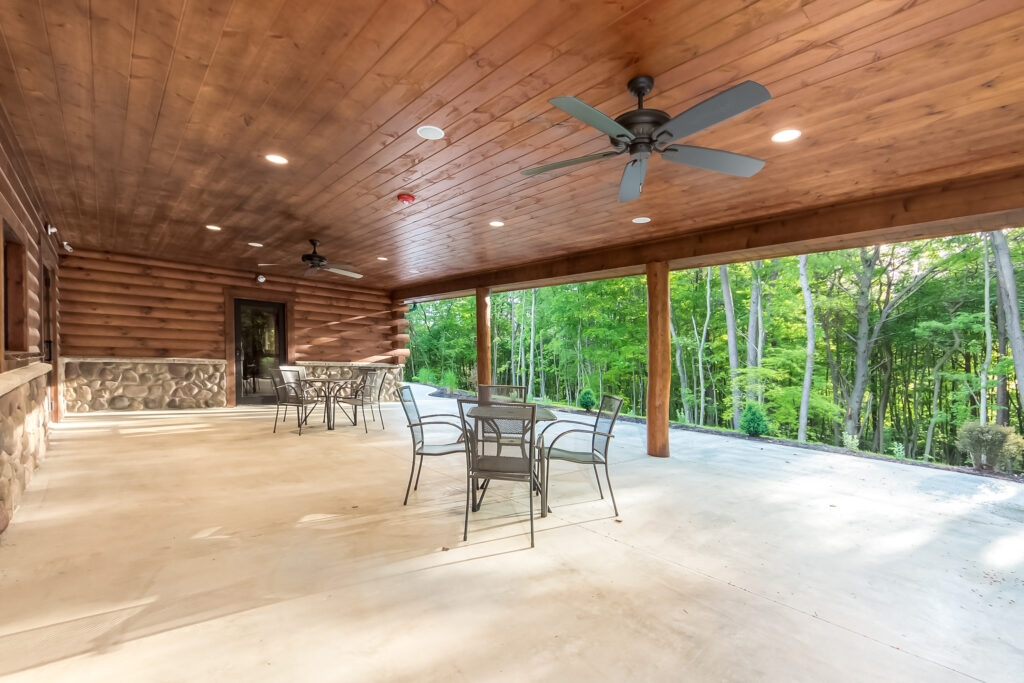 Do you have any tips on cutting costs on daily operations or any smart solutions you have for saving money (website, venue expenses, staff, adv, etc..)?
"Honestly, we are still figuring this out – we appreciate all the relationships and partnerships we've made with others in the wedding industry that have paved the way for us!"
WHY DIDN'T THEY BOOK YOUR VENUE? WHICH VENUE DID THEY BOOK?
I Pay Couples $25 CASH to share why they DIDN'T BOOK YOUR VENUE! It's completely confidential. They don't know which venue requested the form and you get honest feedback including which venue they did book. Contact didi@weddingvenueowners.com to get started.
Does your venue have special regulations or hours for your event rental parties? Our Saturday rentals are from 10:00am-midnight.
How many weddings do you host each year? "Our goal is to host 30+ weddings per year."
What type of CRM do you use and why (Honeybook, Tripleseat, 17 Hats, etc..)?
"We are currently using Dubsado – we love the flexibility of forms and a client portal!"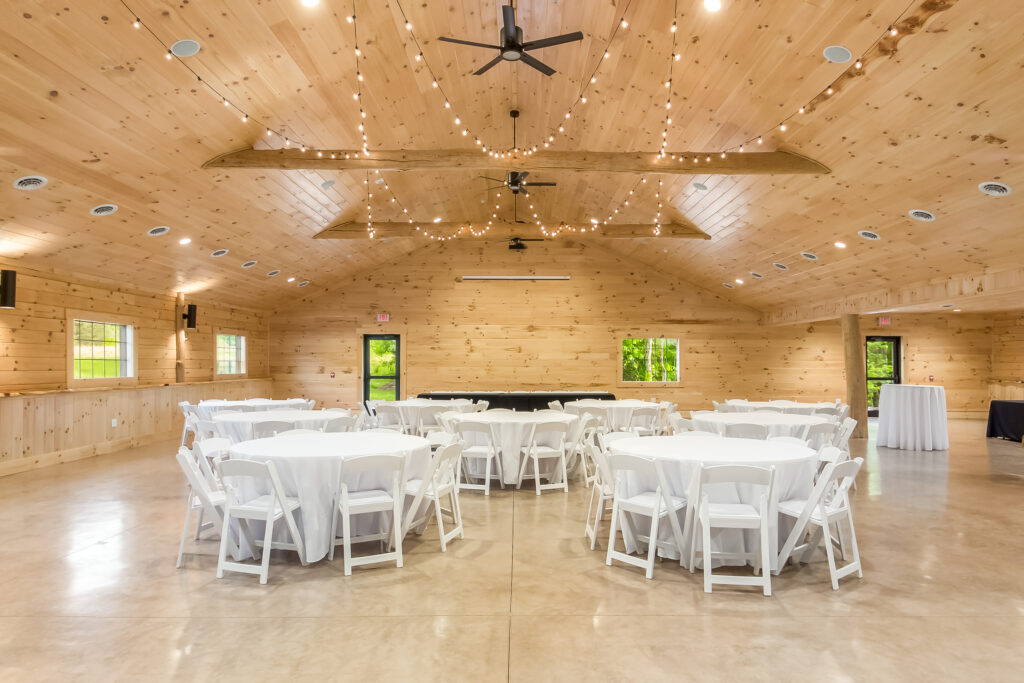 What sets your venue apart from other options? What is unique and distinct about your venue? Why do couples book you over other option?
"There are several things that distinguish Cedar Grove from other venues. One of them is that we have 65 acres of property, with various trails and ponds that are gorgeous for photos. Secondly, we have onsite lodging available to book in addition to the event rental. This is a huge benefit for bridal parties who all want to stay together the weekend
of the wedding. Finally, we are known for saying, "the sky is the limit" in terms of ceremony locations and reception set-ups due to the unique layout of our structure and surrounding area."
Do you host wedding shows, open houses?
"Absolutely! We began the Hocking Hills Wedding Show in 2018, and although it was cancelled in 2020/21, we are excited about picking it back up."
Please share some tips on providing great venue tours for potential clients?
"There are tons of ways to provide valuable tours to prospective clients. One piece of advice we would give would be to personalize each tour as much as possible. No one wants to hear the same script you gave to someone else, and guests can see right through you when you're not invested or genuine!"
What do you think your couples love most about your venue? Any venue assets/features that help you book clients?
"Our couples are usually already big fans of Hocking Hills. They love that we are only half a mile away from the most famous + breathtaking trails and waterfalls. They also enjoy our spacious building and unique amenities."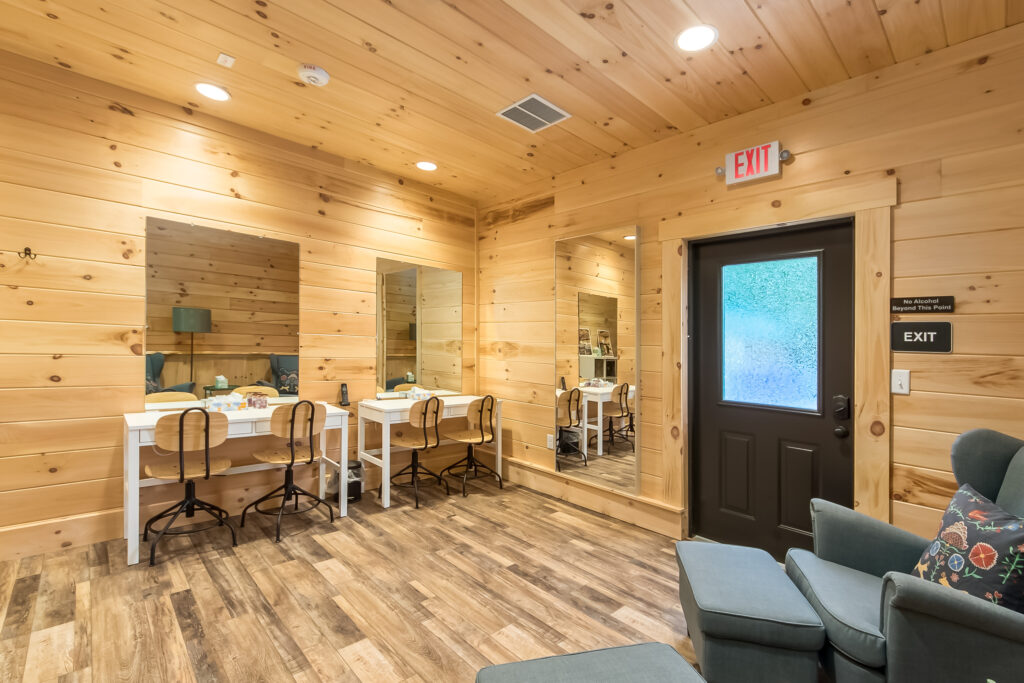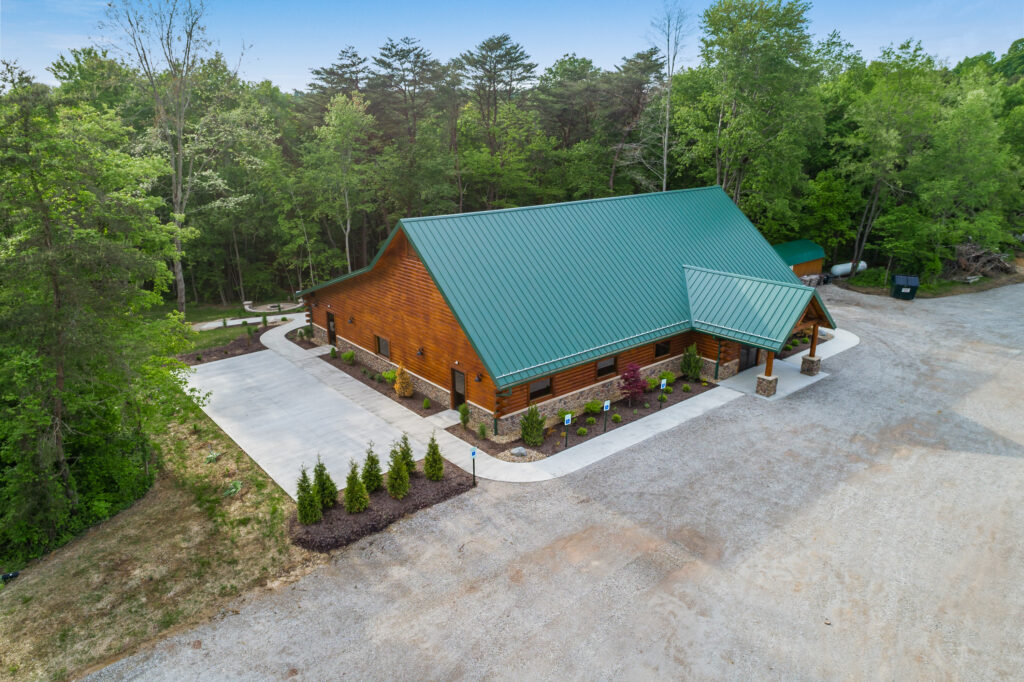 Do you have any tips on contract development, any wording or clauses that help you the most?
"For COVID, we made sure to save ourselves from a lot of heartbreak both on our clients' end and our own. Make sure you have clear policies!"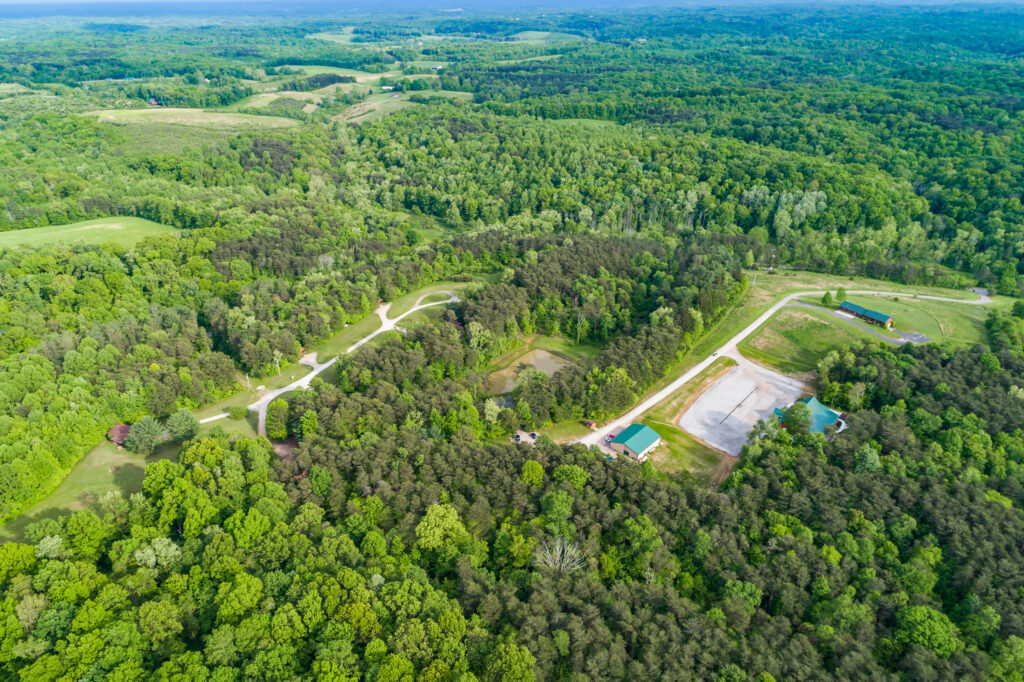 Do you have any tips you would like to share with other venue owners?
"One piece of advice would be to not compare yourself to other wedding venues too much. Anyone can copy what others are doing, but being innovative and staying true to your own dream is what sets you apart."
Any advice to anyone thinking of starting a venue or wanting to be in the wedding industry?
"Get connected! Take a venue owner out to dinner and pick their brain."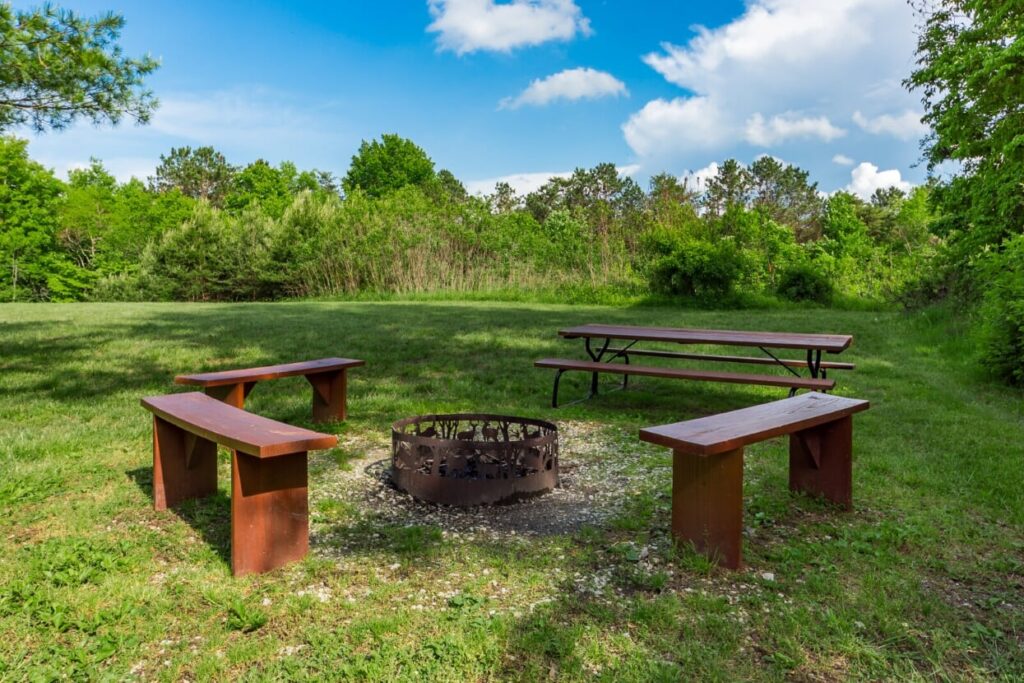 What are some wedding trends or traditions in your city, town or state that come up at many weddings?
"We are the rustic-type of venue in many ways. Recently we are noticing a trend on greenery, Tuscan-style seating, and lanterns."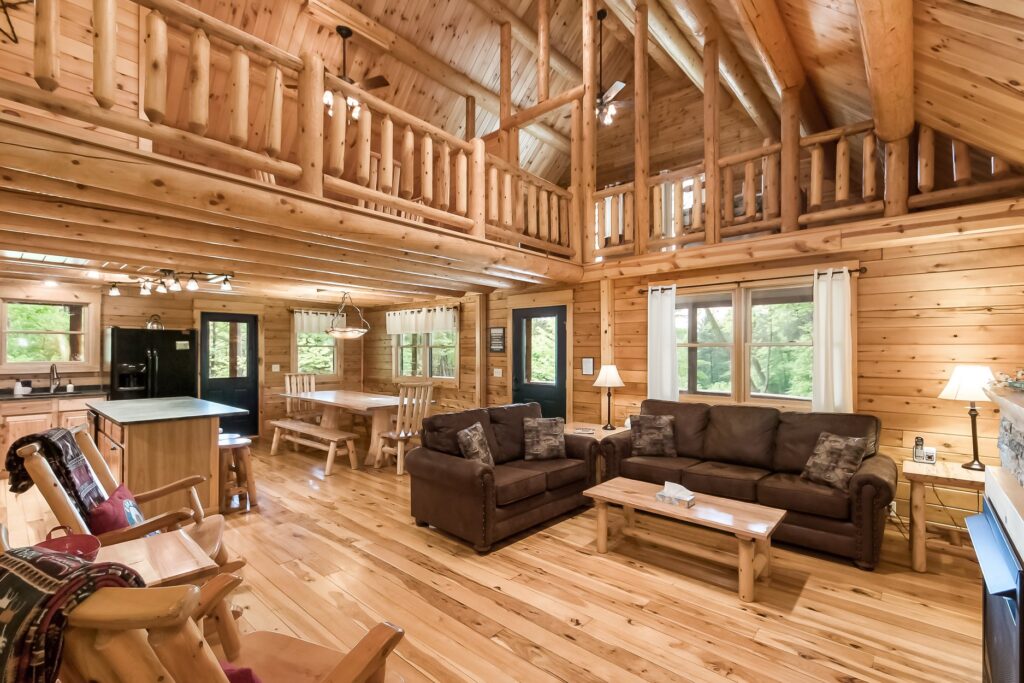 How do you handle children at your venue, do you discourage/encourage children? Please share some insight.
"We are open and honest with every couple that is struggling to decide whether or not to allow children. Most of the time, we advise the couple to allow family's children, but no more than 10. No one wants their vows + ceremony interrupted by a crying baby. We often suggest hiring a babysitter for children halfway through the reception so that the parents can also enjoy the day!"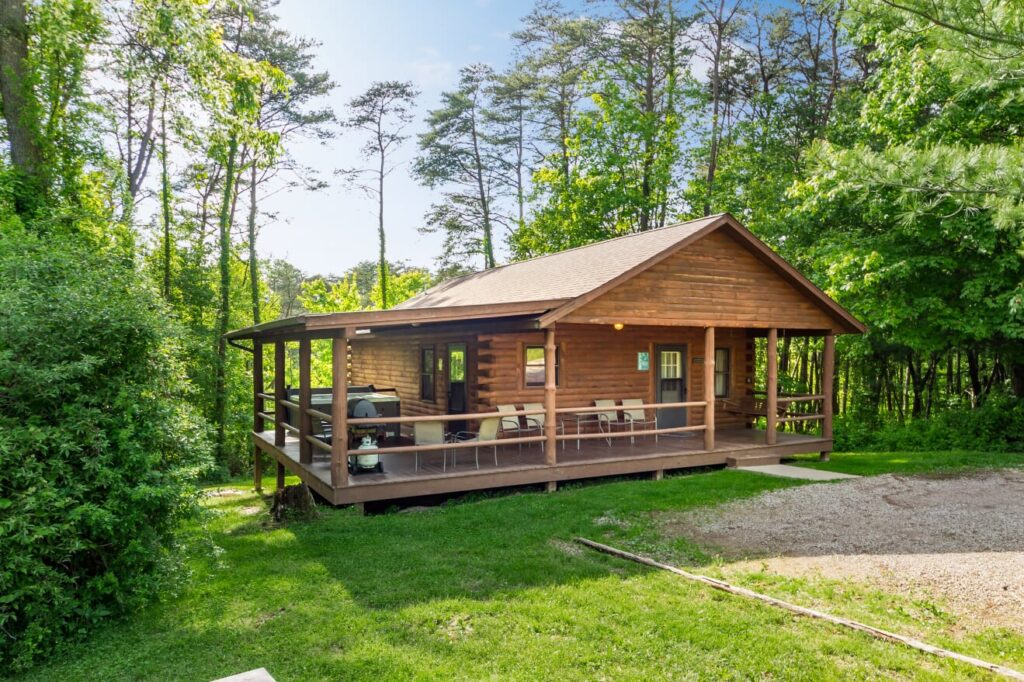 Do you host styled shoots? If so please provide some tips on setting these up, or how you use these for promotion.
"Yes, we do. We prefer to have planners plan the styled shoots."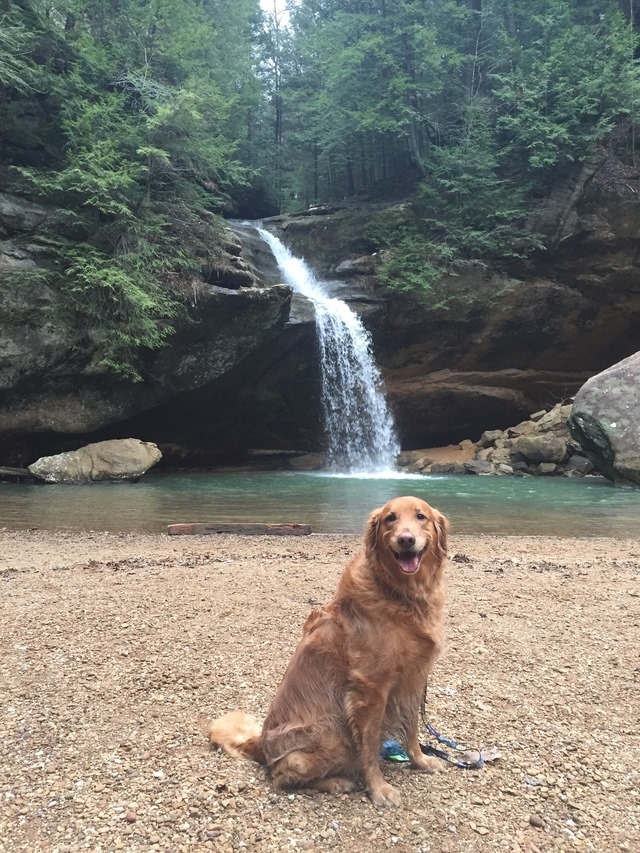 Can you share 10 to 15 great vendors you have enjoyed working with?
"For photographers, we recommend Captured Photography – www.wearecapturedphoto.com; We love 12:10 Films for videography, A-Roc for DJ, and Pinkerton Cakes for bakery needs. More on the vendor section on our website."
Rumor Has It…these wedding vendors are amazing!
How do you handle alcohol at your venue and how do you reduce liability?
"We decided to get our liquor license, so that have added a great revenue for open bar receptions."
Are there any requests you dread or things you ban at your venue?
"Due to being inside the Hocking Hills State Park + Wayne Forest regional area, we do not allow sparkler sendoffs. This is the only request that often gets backlash, but is understandable considering our location."
How do you handle clean up at your venue?
"Our staff handles all clean-up and tear-down".
What time to does your day begin and end on a wedding day?
"Of course the day is exhausting – and anyone who tells you otherwise is probably not human 🙂 But it is always worth it!"
What has changed at your venue since you hosted the first wedding to the weddings you host today?
"Pricing."
How have you changed as a venue owner from the time you hosted your first wedding?
"The goal here is always to be adapting and learning as you go. We are not afraid to try new things, and are open to suggestions from trusted friends and partners."
Abby Lewis
Cedar Grove Lodging & Events
Abby Lewis
IG: @cedargroveweddings
FB: Cedar Grove Weddings
Website: www.myhockinghillswedding.com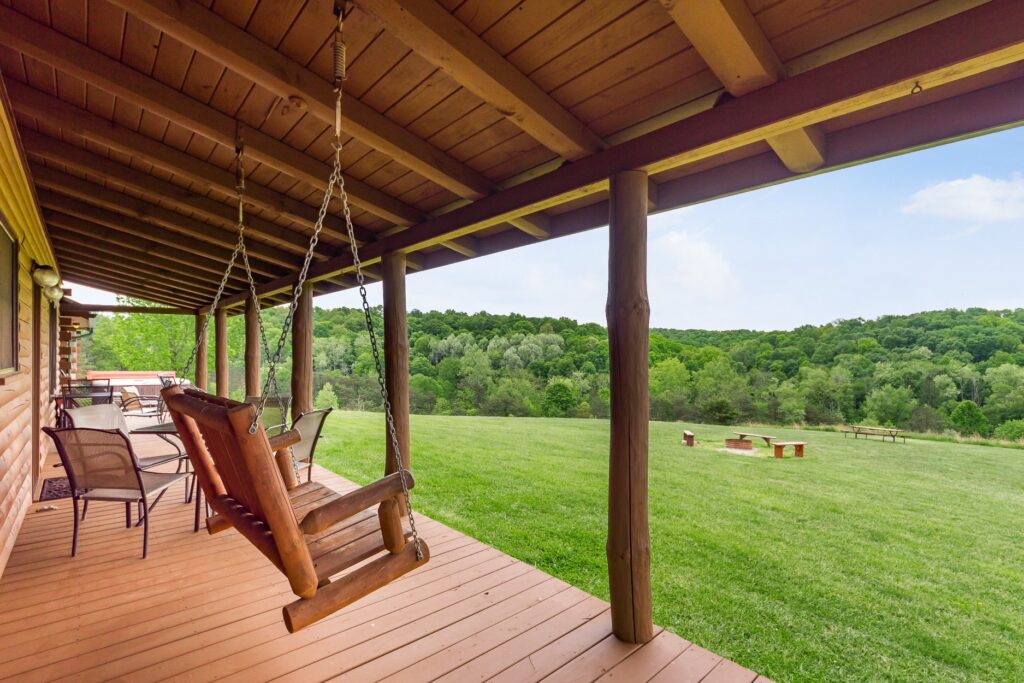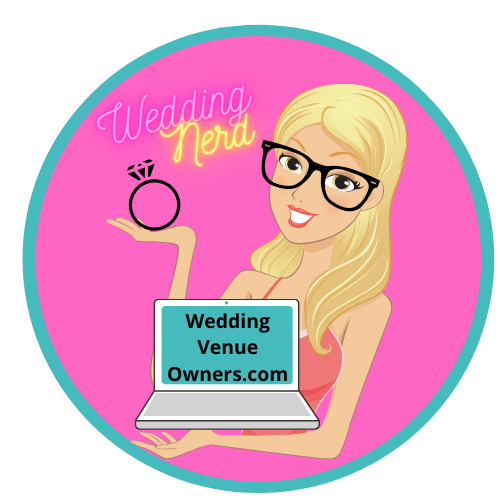 SPECIAL THANKS TO OUR INCREDIBLE PHOTOGRAPHERS!! These talented artists provide the gorgeous images you see in our BLOG and were kind enough to grant us permission to use their image. Please always be mindful to take time to visit their pages, thank them for their hard work and VENUE OWNERS a good relationship with experienced, talented photographers is a smart investment in your business! Support our local photographers every opportunity you get! Please leave comments below about the photos you see here today! #weddingnerd **If your image is used in any of our blogs and you do not have the proper photo credits please let us know so that we can link your photography business to your images.