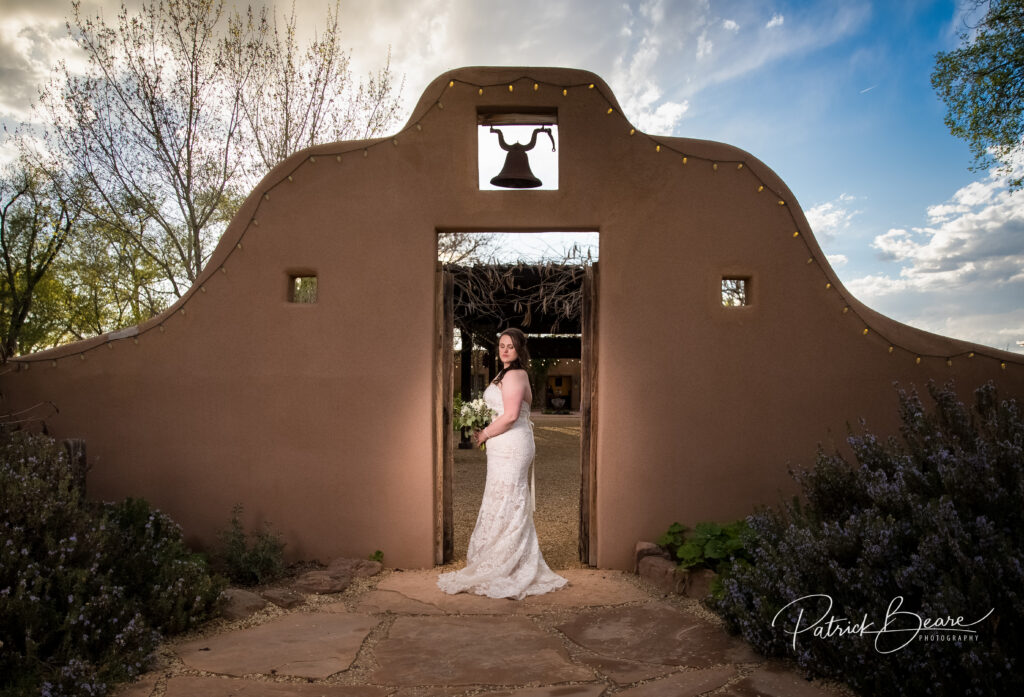 Near The Rio Grande just north of Albuquerque NM, this stunning venue is what Southwestern dreams are made of at Casa Perea Art Space!
Wedding Venue Stories, Casa Perea Art Space: "Circa 1850 the Perea family, prominent landowners and vintners, began building their home with adobe bricks and terrones, sod blocks cut from the banks of the nearby Rio Grande. Over its long history, Casa Perea has been a family home as well as a wedding venue, a space for art exhibits, and a reception hall for the nearby San Ysidro Church. For many years it was a popular spot for dances, and is one of New Mexico's four remaining dance halls. Following statehood in 1912, the Casa served for a time as the Sandoval County Courthouse". – Historic New Mexico adobe home (casapereaartspace.com
Casa Perea Venue Coordinator, Holly Monroney shares some incredible insight with us on what it's like to manage weddings and events in this historic venue in Albuquerque, New Mexico. Please follow and leave your comments below!! #weddingnerd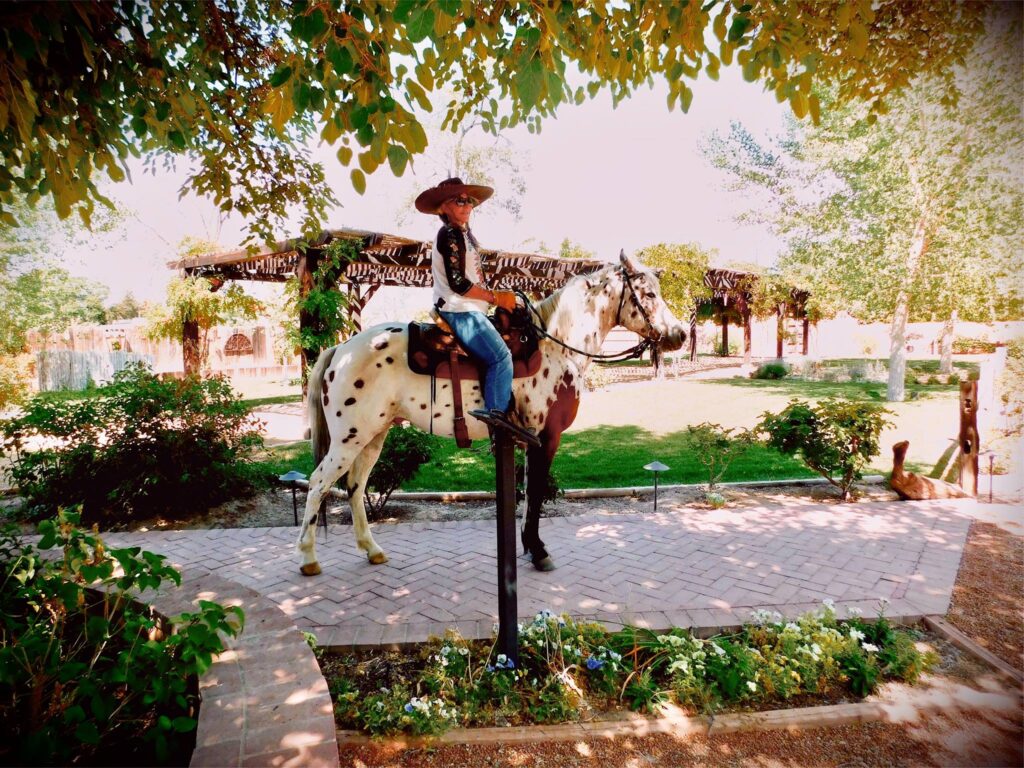 Why did you decide to start a wedding venue? If you are a manager, how did you get into the business of weddings?
"The historical Casa Perea has the esthetic feel of old New Mexico. When the owner, Martha Egan purchased the property in 2017 she envisioned the ability to bring more arts to the village of Corrales. Before long the lush gardens and historic charm of Casa Perea entranced couples and the requests for weddings started coming in. Starting back in the late 1800's Casa Perea was used for many receptions and parties as the Grand Sala was built for dancing."
Venue Owners Working Vacations! Venue Owner to Venue Owner Education, Inspiration & Motivation!
New Orleans Is SOLD OUT! You Still Have The Opportunity To Book A Spot On The Austin Tx and Nashville Tenn Working Vacation! Contact Didi@weddingvenueowners.com to sign up before space is gone.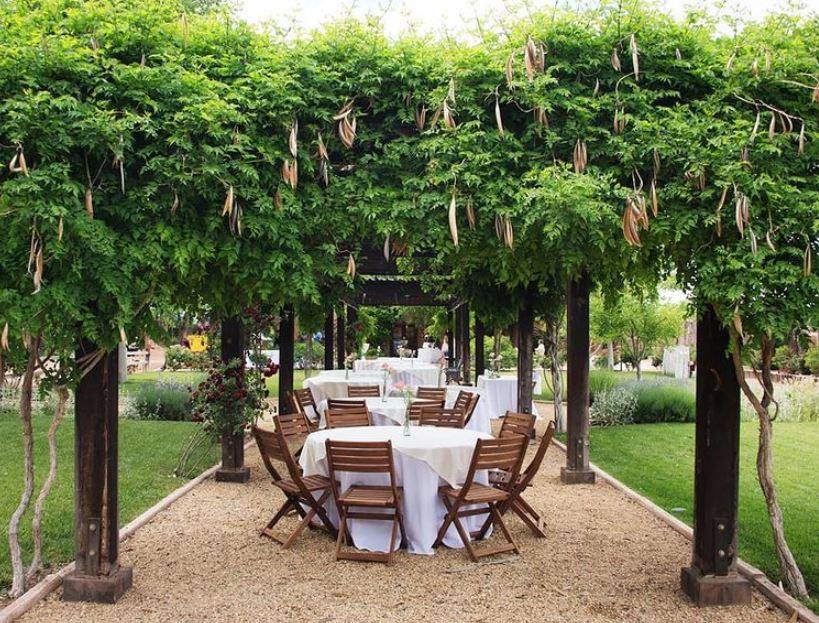 How long have you been operating a venue?
"Casa Perea has been open since 2017"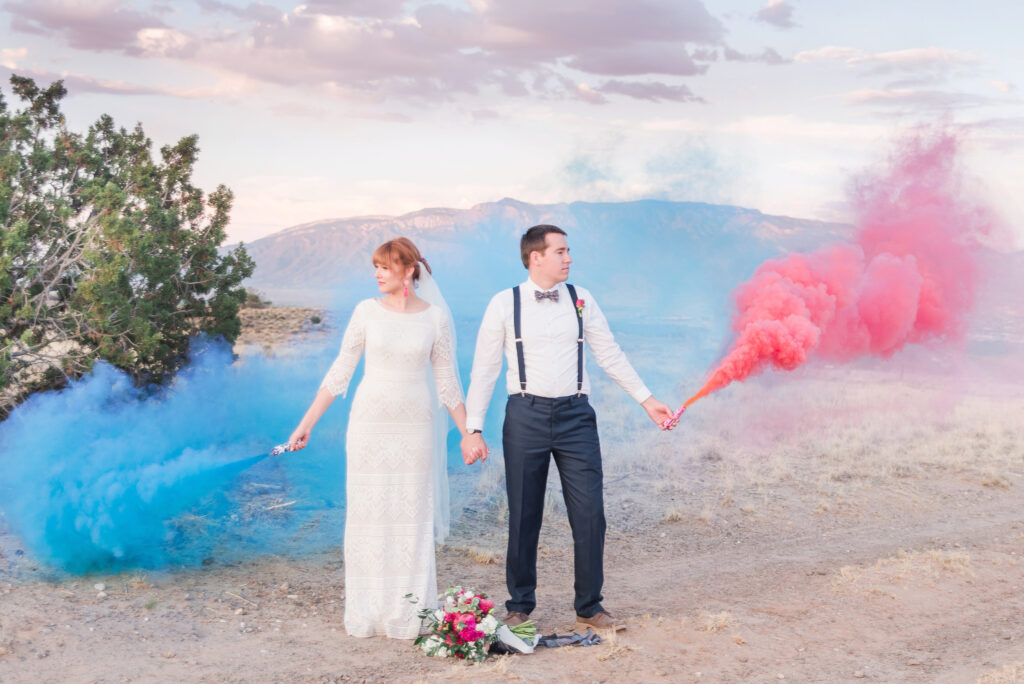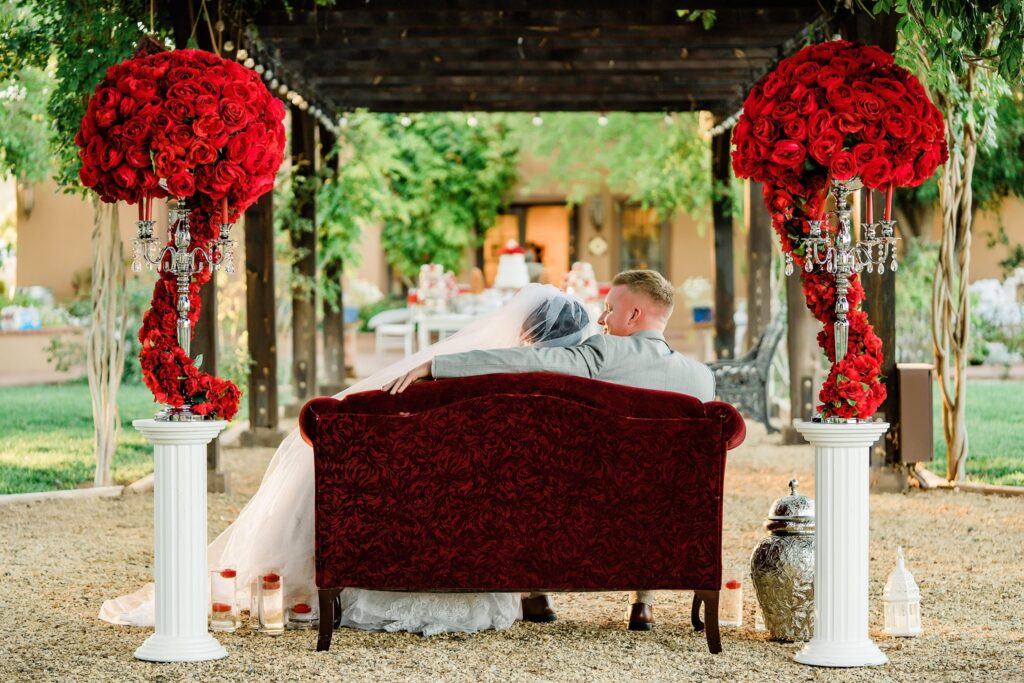 Please share the story behind your venue name or how you came up with the name.
"The casa was built by Don Perea back in 1850. The family name Perea has a long history in the Village of Corrales and New Mexico. It was that history that lent the name for the venue, Casa Perea."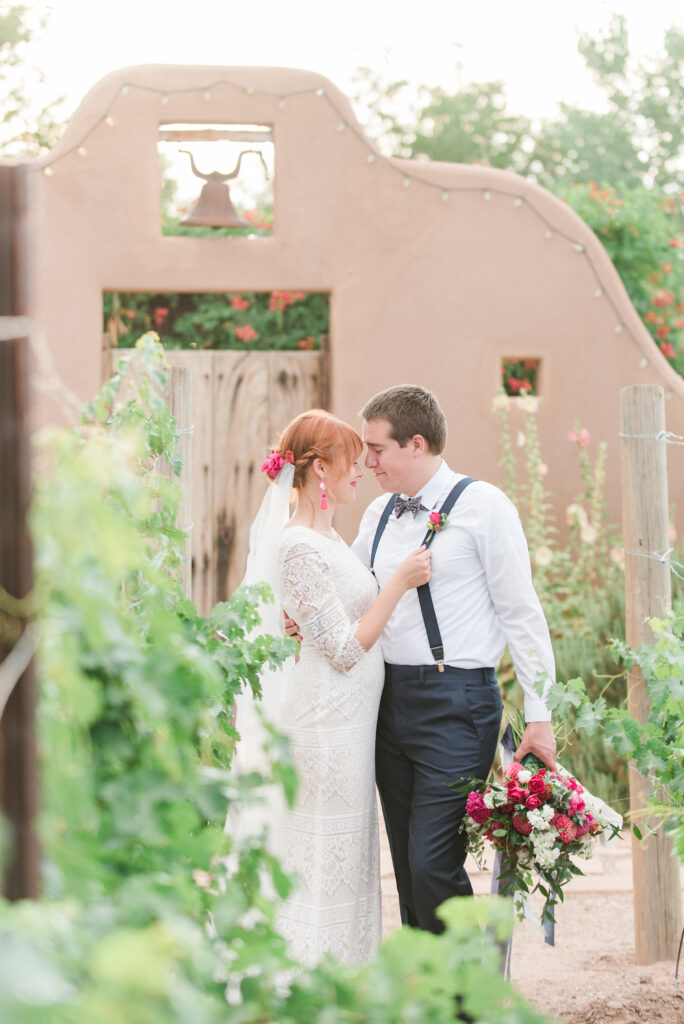 What do you like best about being a venue owner/mgr?
"The joy that we see in each wedding and event. Casa Perea is an incredibly special place and being able to share it beauty with others is what makes it all worth it."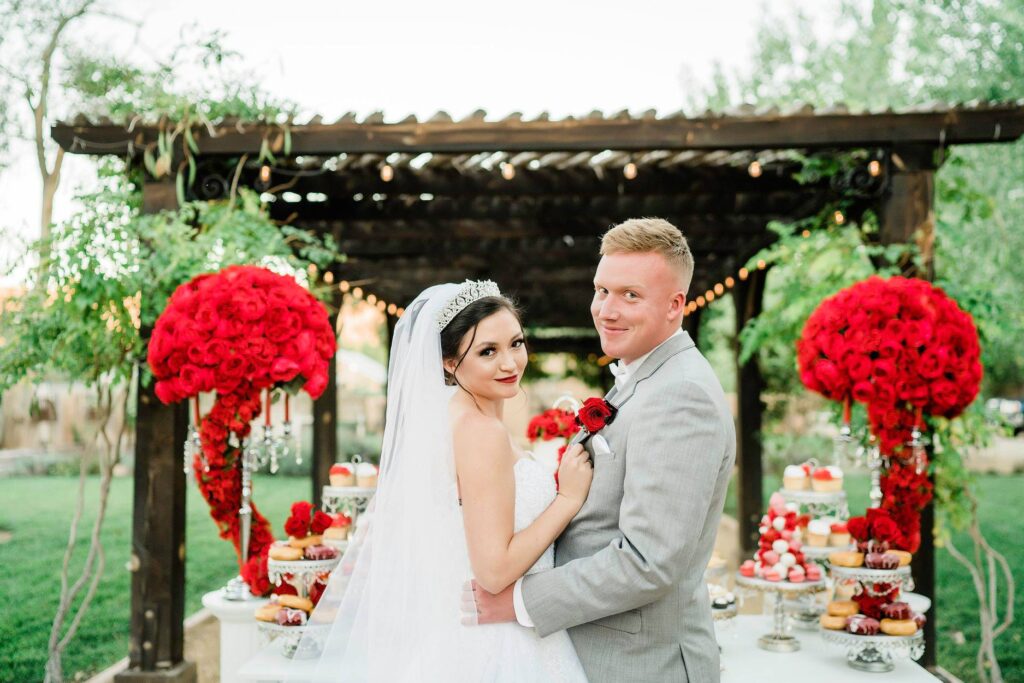 Please share your experience about how much effort & cost goes into running a venue. Things that couples and start up venues may not be aware of. (heating, cooling, adv, landscaping, staff, insurance, etc…).
"Since Casa Perea is a historical property there is a TON of maintenance that is always needed. Something always needs fixing. In addition, having staff that you can trust is extremely important – someone there that can pick up where you left off is vital. Since we are mainly an outdoor venue budgeting is extremely important for during the Winter as well as being prepared for any type of outdoor weather that Mother Nature decides to throw at us. Always have a Plan B AND Plan C – MOST IMPORTANT. Be over prepared for anything!"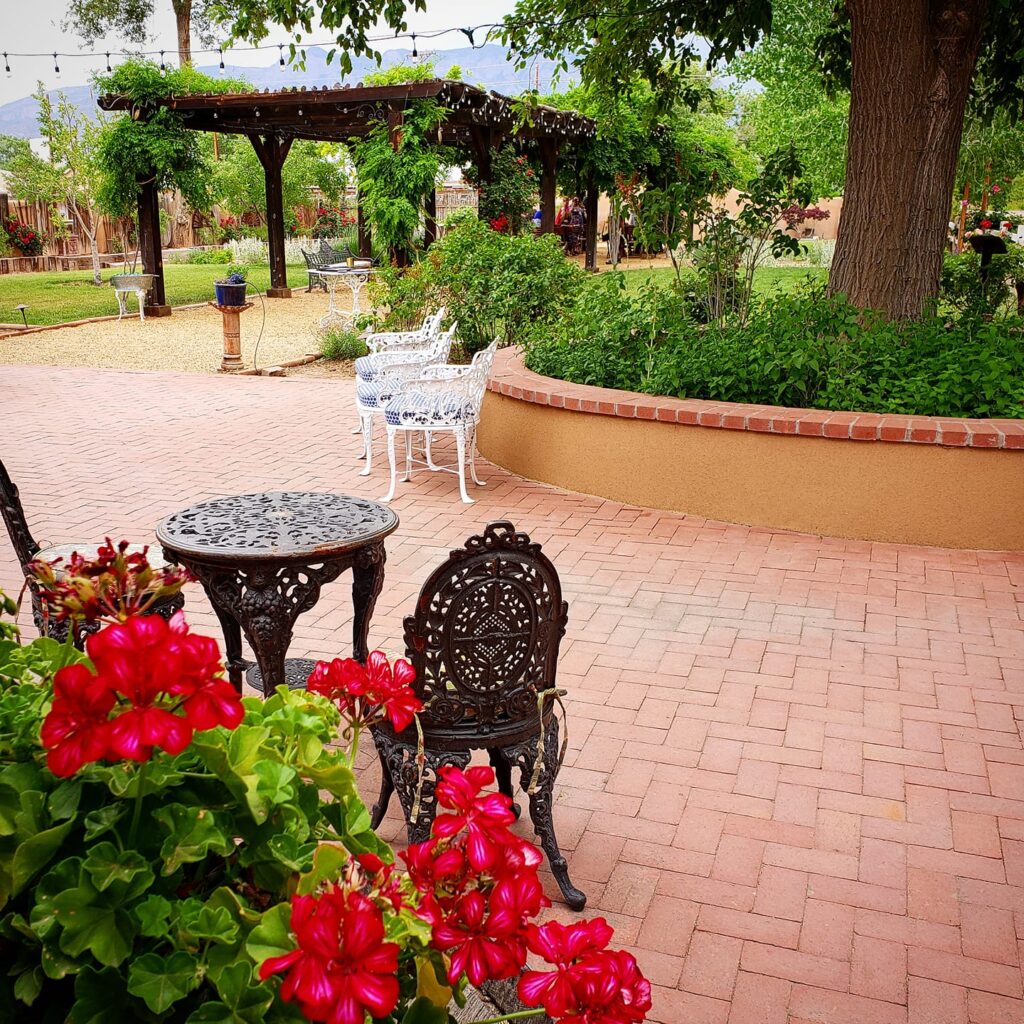 Do you have any tips on cutting costs on daily operations or any smart solutions you have for saving money (website, venue expenses, staff, adv, etc..)?
"Have a budget and rework it every month. Make sure that you stick to your pricing…it seems once you give an inch or a "discount" it is a snowball effect and that can lead to monetary loss for all that hard work you have put in."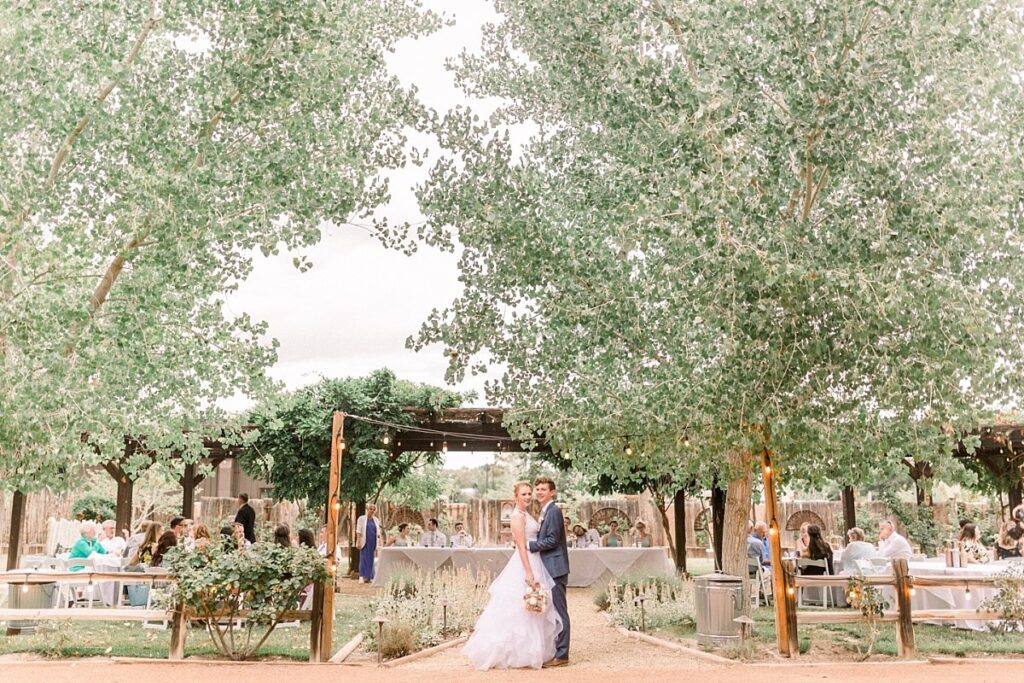 Do you have any time saving tips that are worth the investment, like paying for landscaping crews or investing in someone to manage day of events or cleaning crew to flip the venue.
"Casa Perea is a small venue therefore we do most all the work ourselves. Biggest tip is to always have a plan and a checklist of items to do prior to events and in between. We realized early on that if a couple does not have a Wedding Planner or Day of Coordinator that our staff ended up doing it just to make sure that the event ended at their contracted time and we were not going into overtime with clean up. Now we include Day of Coordinator as an additional offering and have budgeted ceremony/reception coordination into our pricing."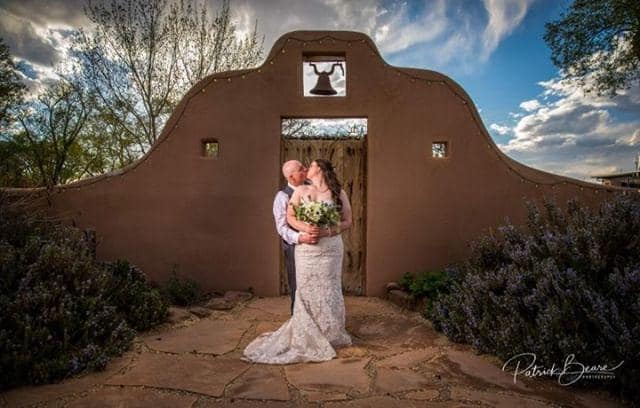 As an art space, do you have special regulations or hours for your event rental parties? Any policies that you must enforce that a traditional wedding venue may not? If so, how do help your couples work around these special requirements?
"We have a very detailed contract which is based of historical properties and what you can do/can't do… such as "do not spray hair spray in front of the 1600's painting on the wall". Yes, that sounds like basic common sense, however, as anyone in the event industry knows… you must spell that sort of information out. Most all of our events are well managed, they are pretty low key with less than 100 guests, it makes it more manageable."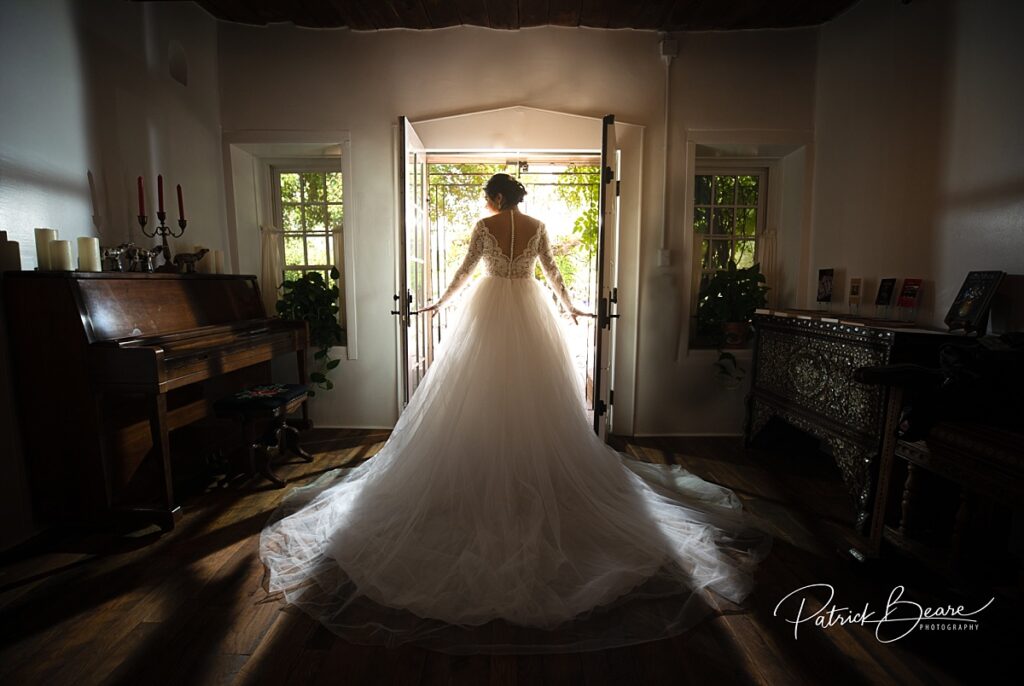 How many weddings do you host each year?
"Here at Casa Perea we like to keep our weddings and events intimate and personal. Each couple that gets married here becomes a part of our family. Since we are an outdoor venue for 25 guests and up we only host one full day wedding a weekend during warm months April- October. We also have elopements during the week. Last year we hosted approximately 28 events, this was our first full year."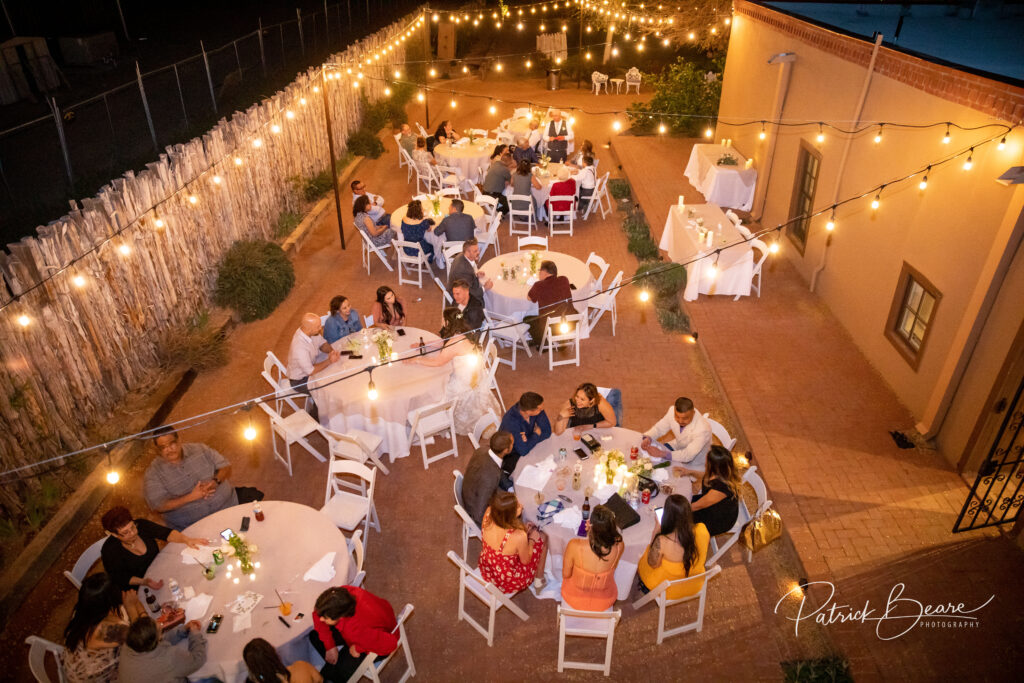 What is your main source of lead generation?
"Best advertising ever is word of mouth and Social Media!!!"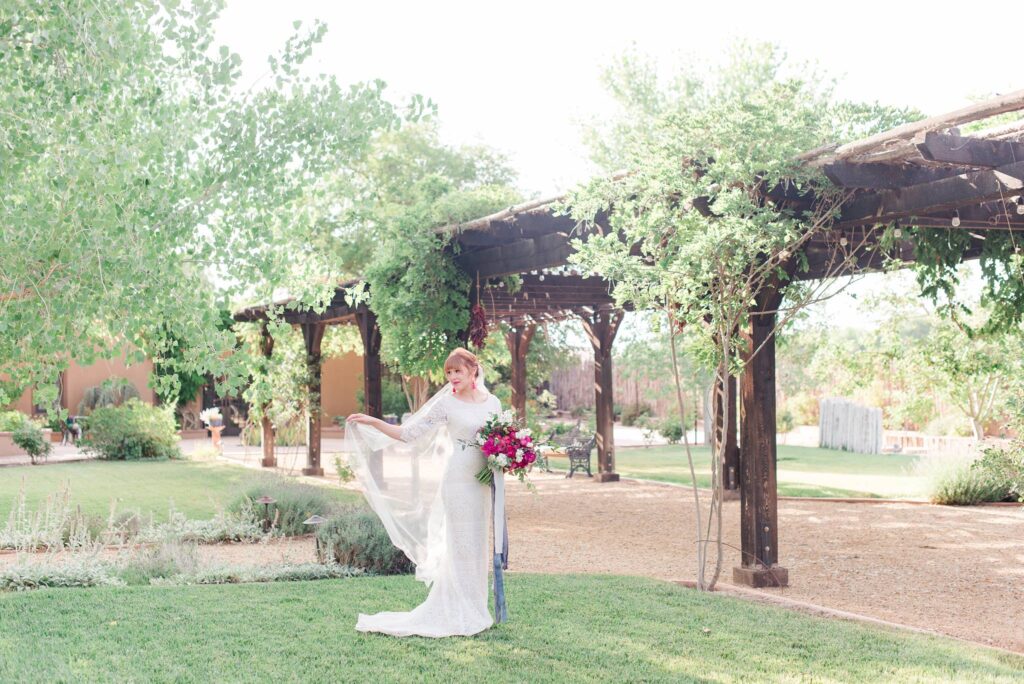 Can you share your monthly conversion:
Monthly Online Traffic: Varies – especially with COVID and the cancellation of many venues. It seemed that everyone was scrambling to find a venue that would not adhere to our state public health order mandate."
Actual Inquiries/forms filled out: This would have been our 2nd year – if we would have been able to have any weddings. However, our inquiries over last year have multiplied by 100%.
Request for tours: Average this year was about 10 per month.
Bookings: Since we are a small venue with limited staff, we only book for April-June/ August-Nov. Couples love our venue for the outdoor gardens. This year we doubled our booking over our first year in 2019.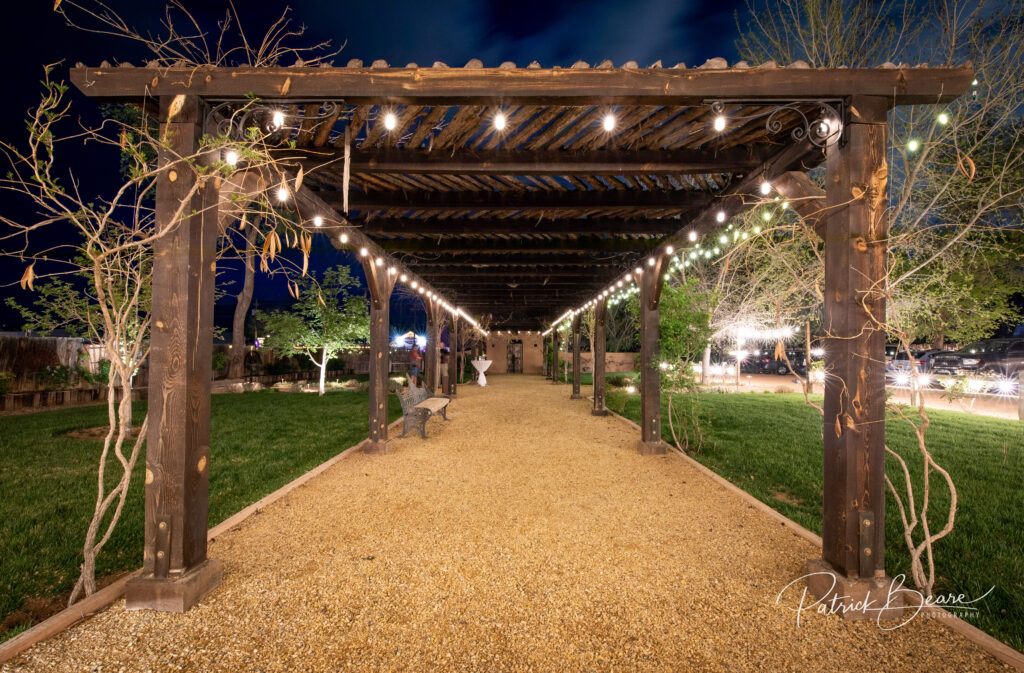 Do you host wedding shows, open houses? If so can you share some tips on how you make this event successful (how many vendors you allow, where do you adv, how many couples come through, how many book) Are these effective marketing events for your venue?
"Not currently. I would like to do an open house once we are back to more non-COVID times."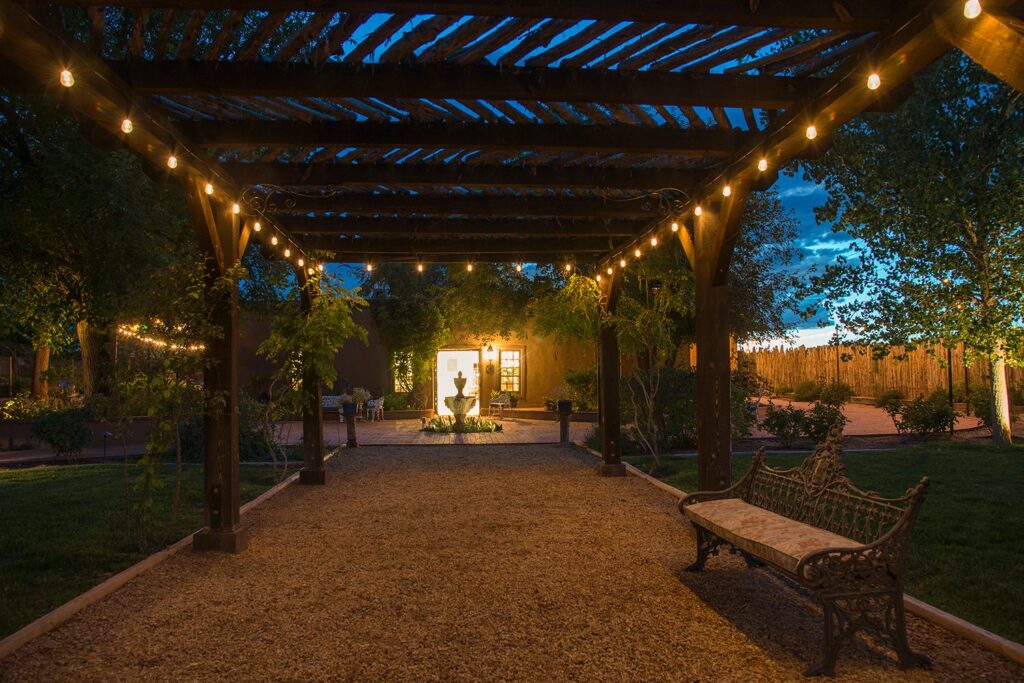 Tips on providing great venue tours for potential clients? What materials do you provide on tours?
"Be yourself, be honest and transparent about EVERYTHING!! Have a passion for your property and it will show. Ask questions and LISTEN!!! I usually give them a hard copy of our packages so they can look at it as we go through the venue."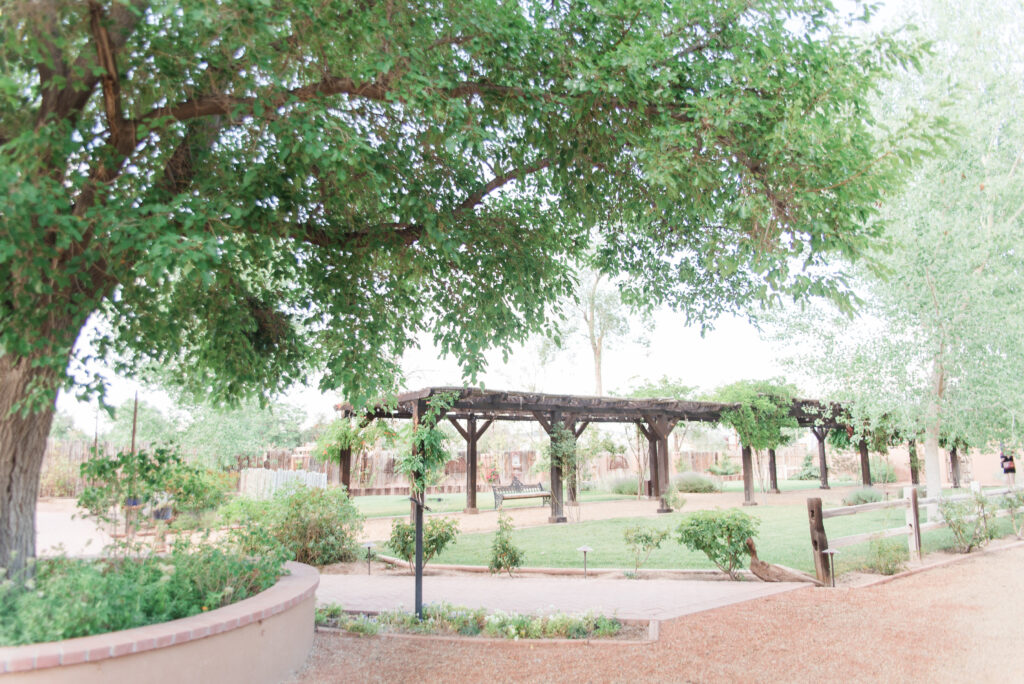 Daydreaming about Santa Fe?
Don't Worry! Santa Fe is on our list of upcoming Venue Owner Working Vacations! We will be visiting the southwest soon! Get on the waiting list now for this trip: didi@weddingvenueowners.com
What do you think your couples love most about your venue? Any venue assets/features that help you book clients?
"We are a historical New Mexican property – The Casa exudes that feel and that captures the emotions of what most are looking for when they tour. We also have beautiful gardens and green areas which are not so common in New Mexico. Also, since we are only a staff of 4, we genuinely treat each person that walks through the doors as part of our family…those who do get married here become an extension of the Casa Perea family!"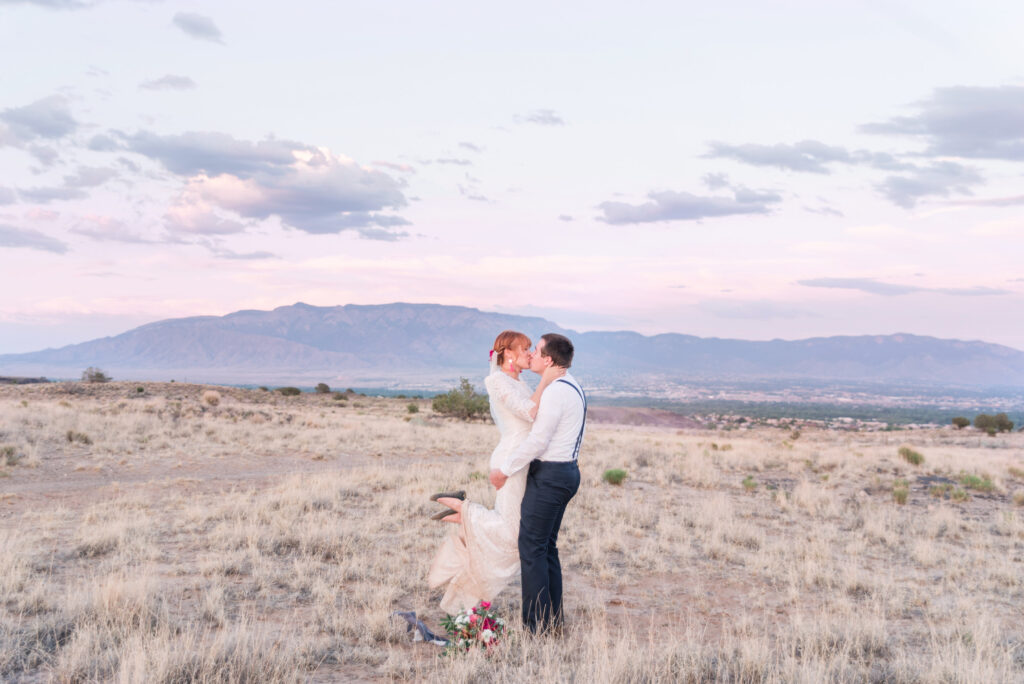 Do you do your own advertising & marketing? If so please share any tips on best practices that help you get your business in front of more potential clients, get more leads, etc…
"Yes, social media, Instagram, and word of mouth from local wedding professionals is the best!! We post feed and stories on Instagram/Facebook daily. We also are always reaching out and understanding what is going on with other wedding professionals local. It is so important to develop relationships within the wedding industry. There really is not competition in the Albuquerque area as there are enough weddings and events in a single year for all of us. We just all really work together to make it the best for the couples out there."
Please share any costly errors or regrets you may have learned from.
"Trying to do our own linens – by hand (LOL). We are a small venue so thought we could manage the linens needed with a washer/dryer – HA!! Ended up being a complete waste of staff time as it took FOREVER!!! Decided to outsource that one out!"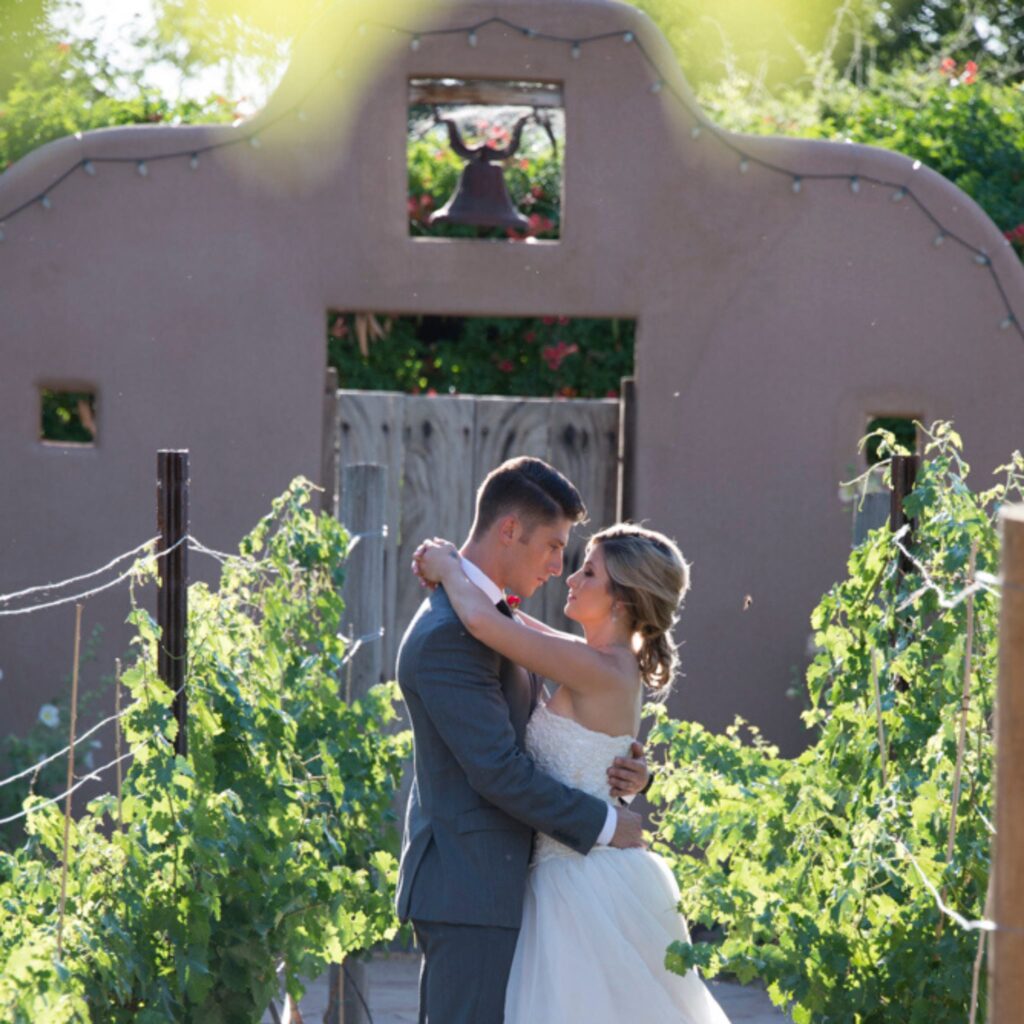 Do you have any tips on contract development, any wording or clauses that help you the most?
"We have a lawyer that is on retainer. But even with a lawyer the jargon can be overwhelming. Our contract is lengthy and wordy since we are a historical property. It is important to let the clients know that and if they have any questions to ask…usually easier to come back to us for clarification."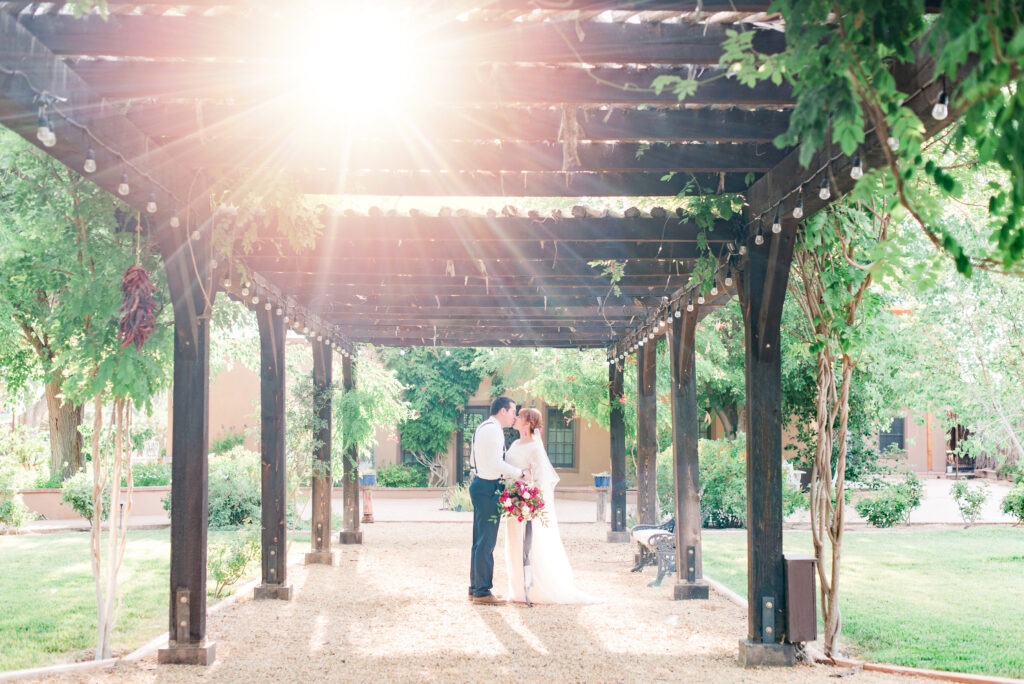 Do you have a great website? Tips on website design or features that help you attract, book clients?
"Our website could use some work. We are focusing on our Social Media presence currently and I do need to go back and visit the website to tailor it more where we want it. Posting our gardens give us some great foot traffic though."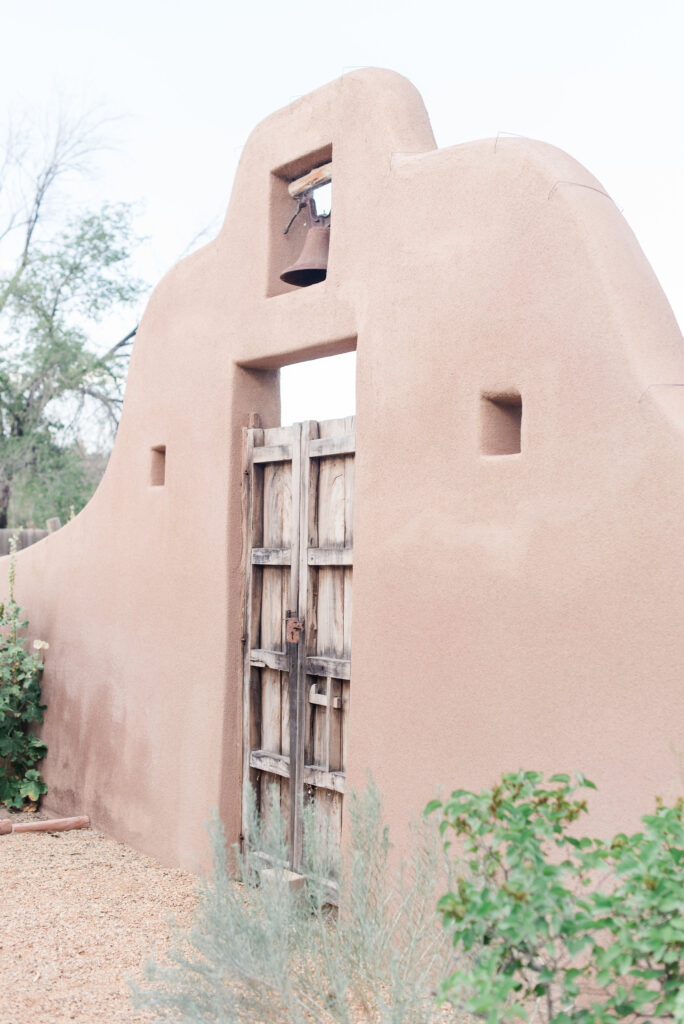 Building client relationships – how do you build up your client relationships? Any customer service tips or practices you can share?
"Be honest, upfront, and genuinely care about your clients. Once you do that you have a fabulous relationship!!!"
Any hard challenges you would like to share with venue owners and how you overcame that challenge? (permits, legal issues, neighbors, vendors, bridezilla/momzilla, bad reviews)?
"We went through major hoops to get our licensing within our Village. Being Casa Perea is in a residential area it took months of negotiation with our neighbors to allow Planning and Zoning to approve the application. Finally got through it all – but helped as it defined the business and boundaries."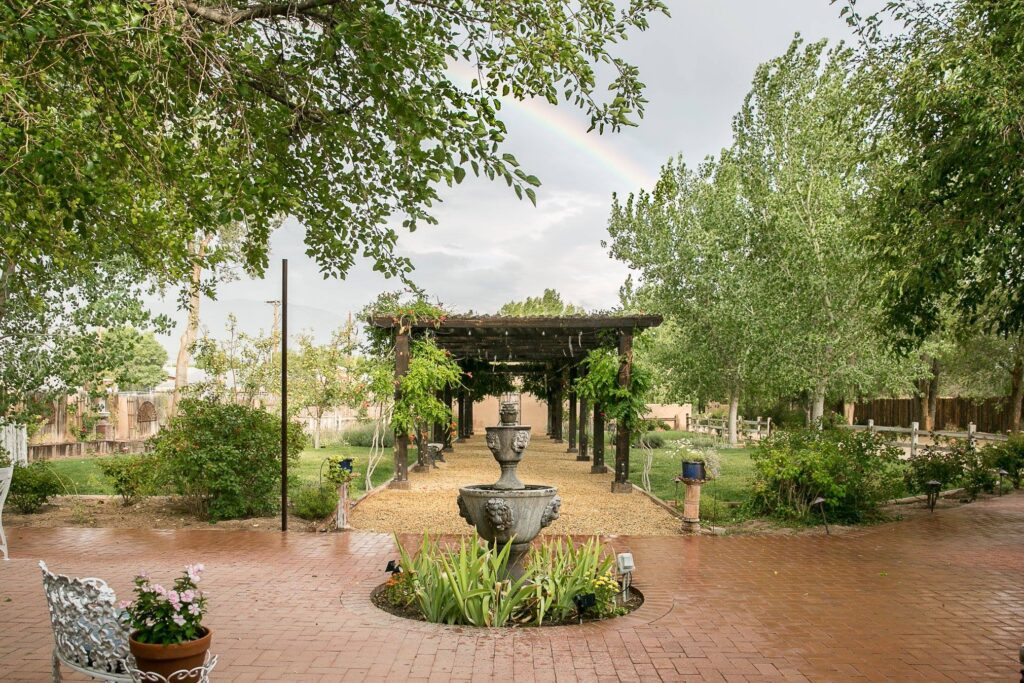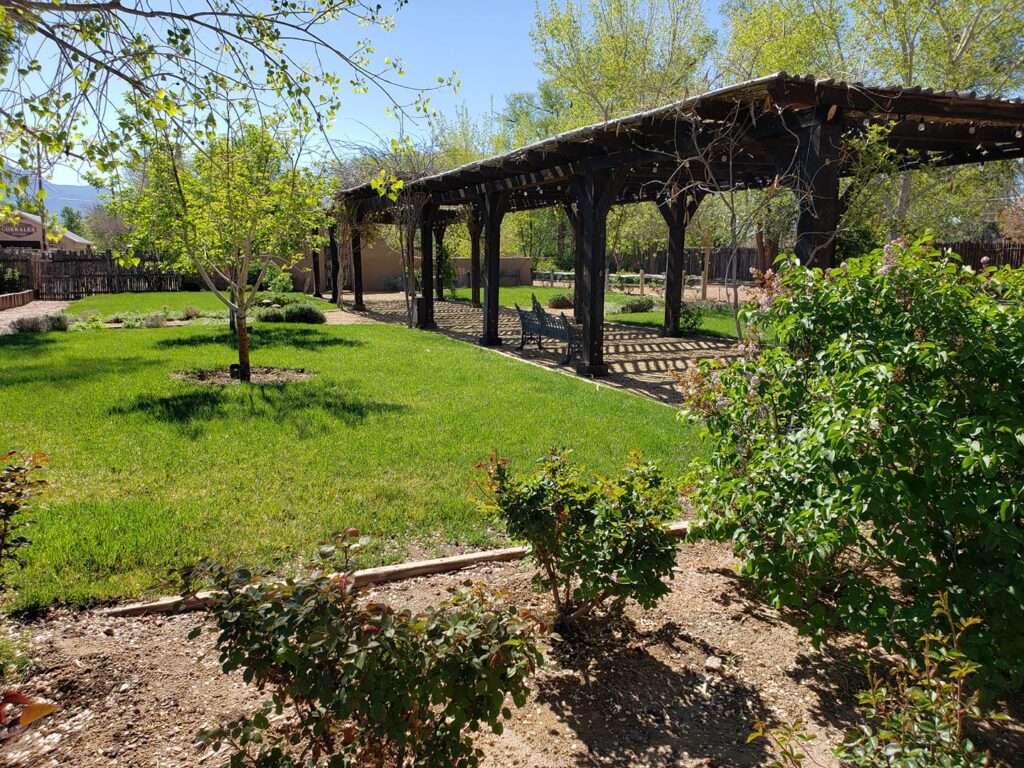 Do you have any tips you would like to share with other venue owners?
"Respond back to any leads that reach out to you. That is the biggest complaint I hear from clients. Businesses they contacted never contacted them back. Even if you do not have the date available just as a common courtesy. Otherwise word will filter out to other potential clients and wedding professionals."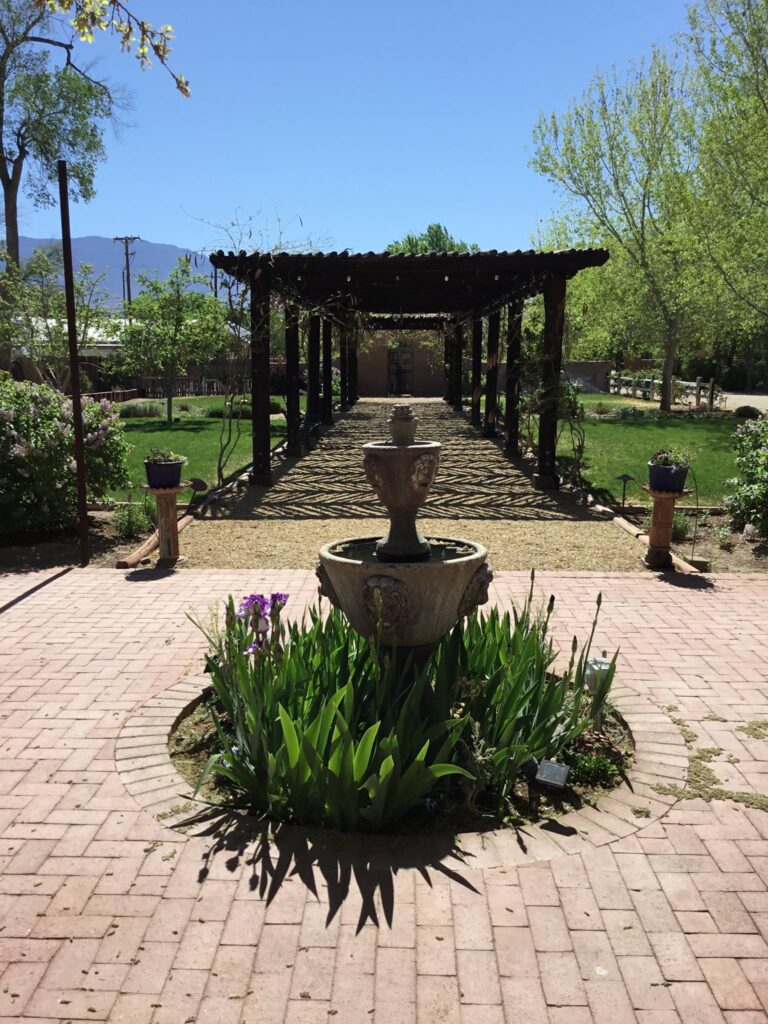 Do you have any thoughts or solutions to share regarding Covid19? Or maybe just share how Covid is impacting your business.
"WE MISS WEDDINGS!!! It is so hard"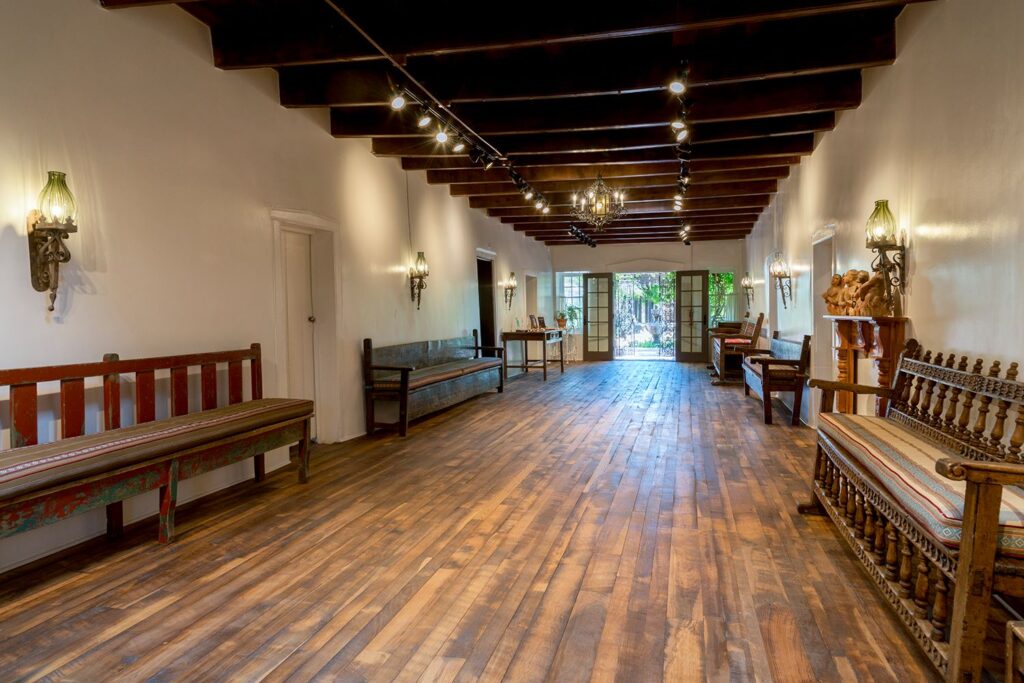 Any advice to anyone thinking of starting a venue?
"Time, patience and create LOTS of social media content. Really get out there and meet the wedding professionals in your area. We have an amazing group of wedding professionals in Albuquerque with a wealth of knowledge. Everyone is so helpful and eager to give advice and a helping hand when needed. We just want all of us to succeed!"
What are your couples top ten Fav parts/characteristics of your venue?
"Gardens, Green space, view, historic New Mexico feel, intimate, quaintness and staff!! New Mexico is desert. But Casa Perea is set in the village of Corrales on the outskirts of Albuquerque along the Rio Grande Valley. It is home to much agriculture and there is a lot of greenspace…which is rare in NM. Also, Casa Perea is a historic territorial style home which evokes a vintage NM feel. In addition, our staff in AMAZING – we are small, 5 in total, but each couple who gets married here is like family to us…and we treat them as such. We only do one wedding a weekend so we can give the full attention to each special event!"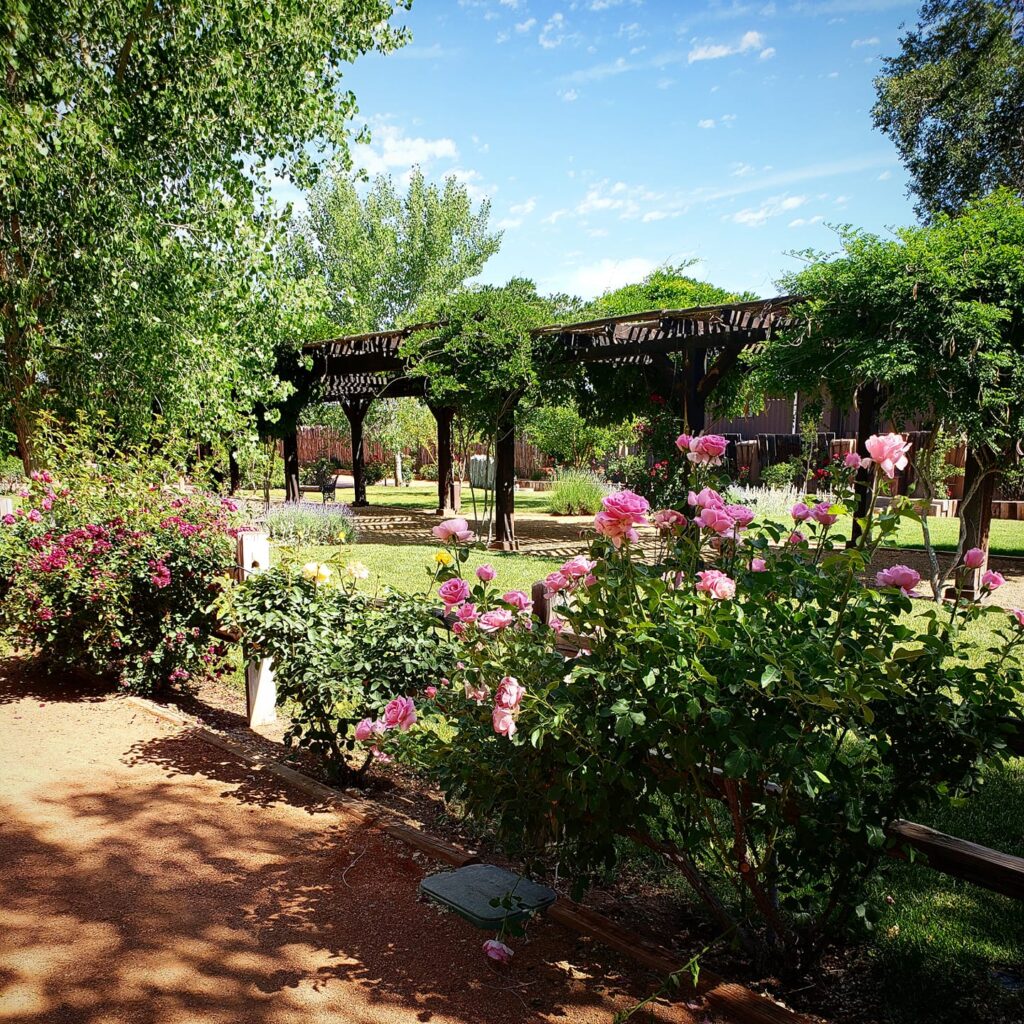 What are the top spots for shots around the venue?
"Vineyard and courtyard wall, Trumpet vine covered pergola, main sala of the casa."
Most popular foods at New Mexico Weddings?
"Varies…. Some like a traditional full New Mexican menu with red/green chile enchiladas. Taco bars are popular. Chicken & steak meals – there is also a mobile wood fired pizza oven that comes onsite and makes the best gourmet pizzas."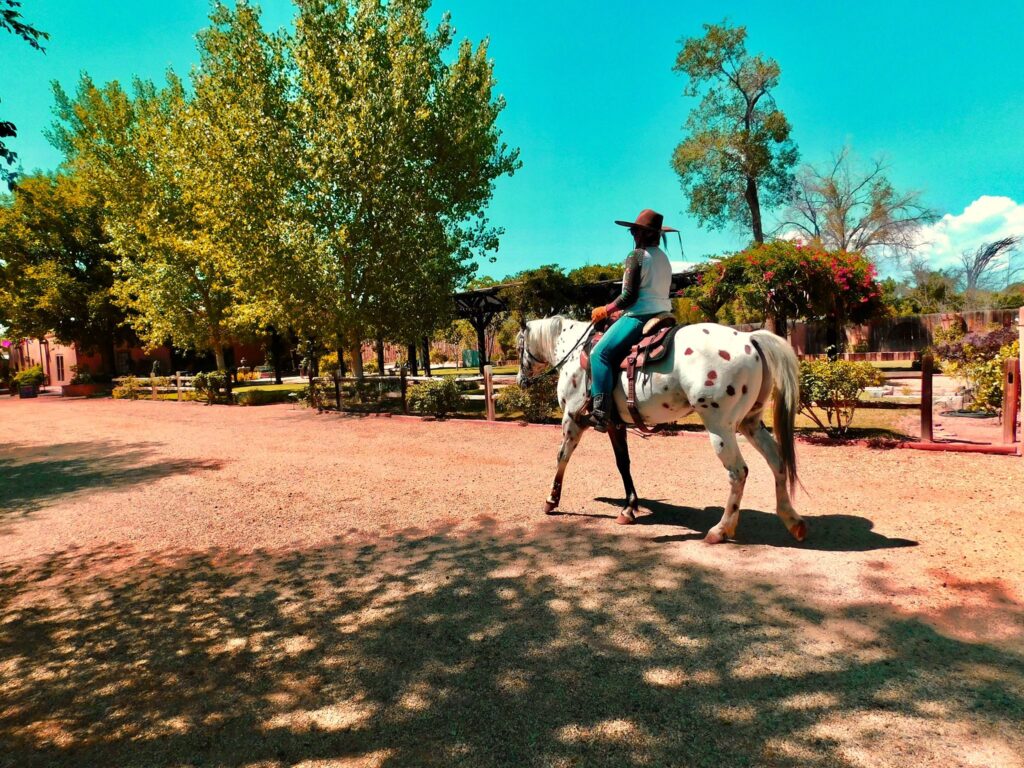 What is the biggest challenge you have in managing a wedding venue in New Mexico?
"Circumventing New Mexico's crazy Spring and Summer weather! You never know from hour to hour what is going to happen. We are an outdoor venue, but can accommodate 40 inside comfortably….so when the winds kick up in the Spring or the monsoons roll in during Summer it is always a challenge to adjust a party of 80-100 into the inside of the Casa for the hour or so during the inclement weather. But we do it and it is always and adventure! Makes the party more fun – spontaneity!"
What are the couples who come to your venue looking for in their wedding? What seems to be the priorities that come up most often?
"Couple just LOVE the historical and intimate ambiance of Casa Perea. There is no need to transform the property into something different. The Casa offers an old-world feel. Also, being located along the Rio Grande outside of Albuquerque, the Village of Corrales is considered an agricultural area. It is a lush green oasis in comparison to the vast desert of New Mexico. With vibrant green cottonwood trees, blooming rose garden, full vineyard, views of the majestic Sandia (watermelon) mountain, and a pergola draped with gorgeous trumpet vines and wisteria, it is an enchanting venue."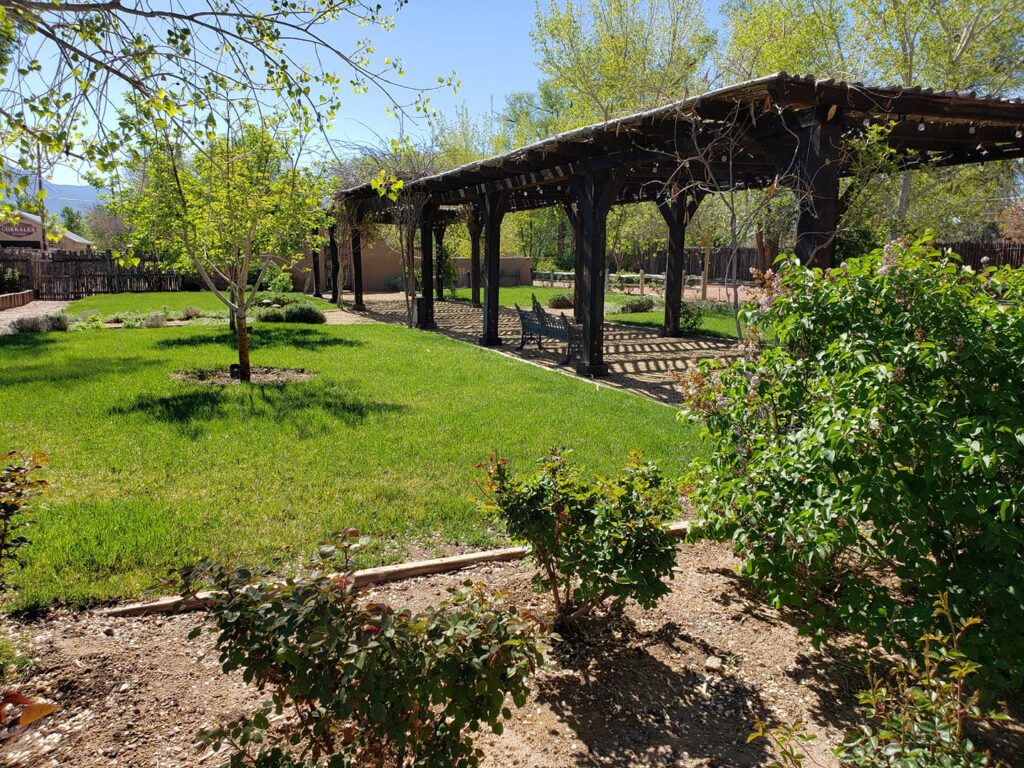 Can you share 10 to 15 great vendors you have enjoyed working with.
"That is such a hard one as we have had amazing vendors. There has not been anyone that we hoped would not come back! A few that we have had at the Casa multiple times and we JUST LOVE are: Darling Details Vintage Decor Rental Co., Honey and Salt Cake Co., Small Cakes, Hawt Pizza, Blue Plate Catering, ABQ Barkeeps, Bosque Floral Studio, Ryan Smith Cello Music, Florecita Flowers, Southwest Wedding Films, Howling Coyote, Photographers: there are just so many amazingly talented ones we love them all!!"
Can you share some details about the most unique event you have ever hosted?
"In the Fall of 2018, we hosted an open house which we had an 8-piece polka band in full costume. The Casa was full of polka dancers – you could hear the music down through the village streets."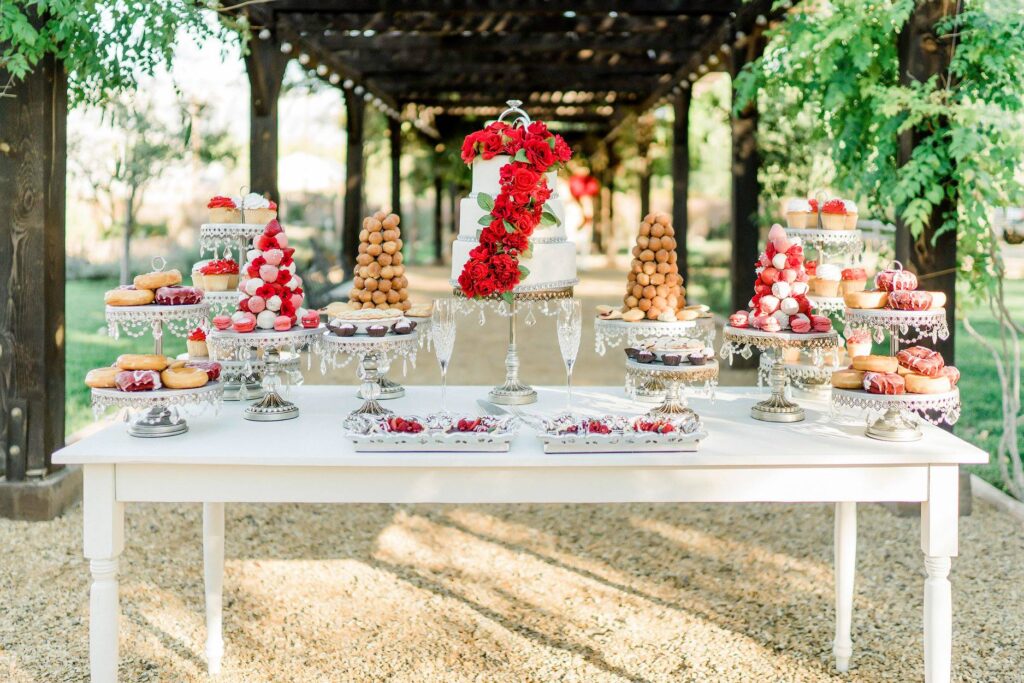 Most unique wedding – wedding themes?
"Casa Perea really lends itself to couples that are looking for classic New Mexico. The beauty of the historical Casa is really all the ambiance they want. Simple, elegant, historic – beautiful! There have not been any wedding "themes" to date."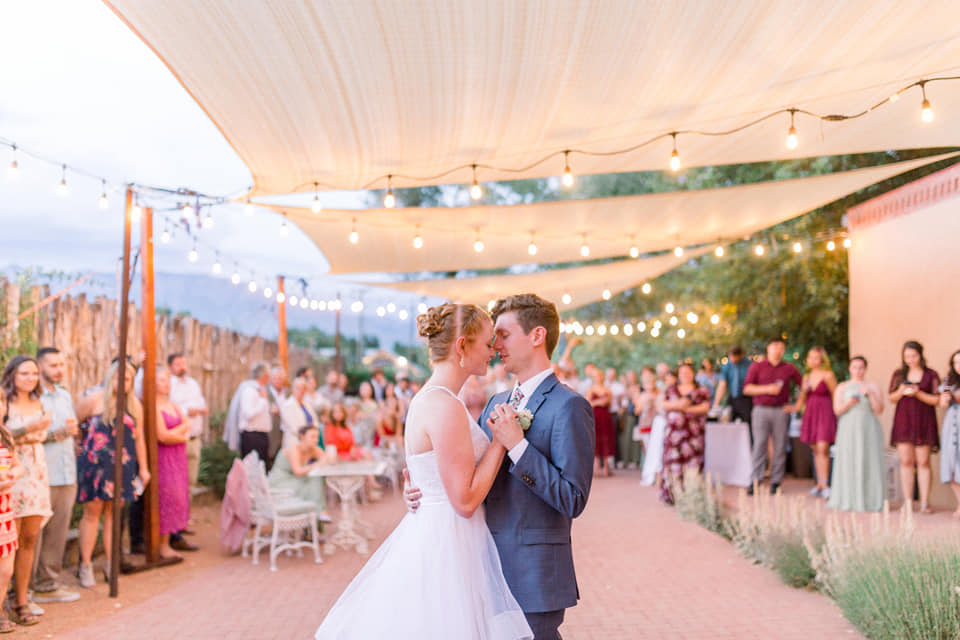 How is parking handled?
"Parking is one of our biggest challenges in the village of Corrales for all businesses. Casa Perea only has parking for 15 cars onsite so we rent a vacant lot nearby and outsource the shuttle service so that no one must walk."
What is the most popular type of music played at weddings at your venue? "We get all types of music ranging from classical, string quartet, cello, opera singers, DJ's (country and popular top 40) as well as the occasional mariachi band."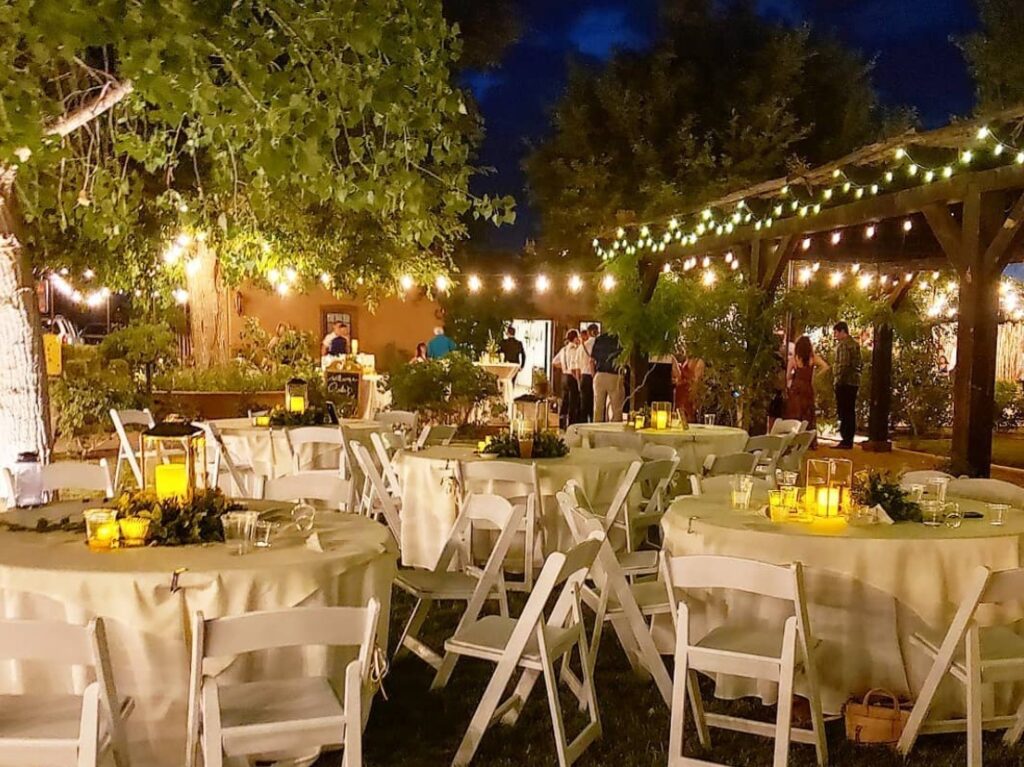 What are the couples requesting for signature drinks?
"Any popular local drinks that are New Mexico wedding must haves? Margaritas are an absolute must!!! Prickly pear as well as good old-fashioned fresh lime."
Wedding Crashers – ever have one? "None, our security service guards the entrance into the Casa. They have had to direct revelers from a local brewery to keep on walking."
Broken Items, what are some of this damage issues you have most often and have you ever had something really unusual break at or before a wedding?
"Casa Perea is a 150-year traditional territorial style home in New Mexico. It is also decorated with authentic antiques of the area. Believe it or not the only damage we have had is 1) a flowerpot knocked over; 2) another flowerpot backed into, and 3) a very small apricot tree ran over."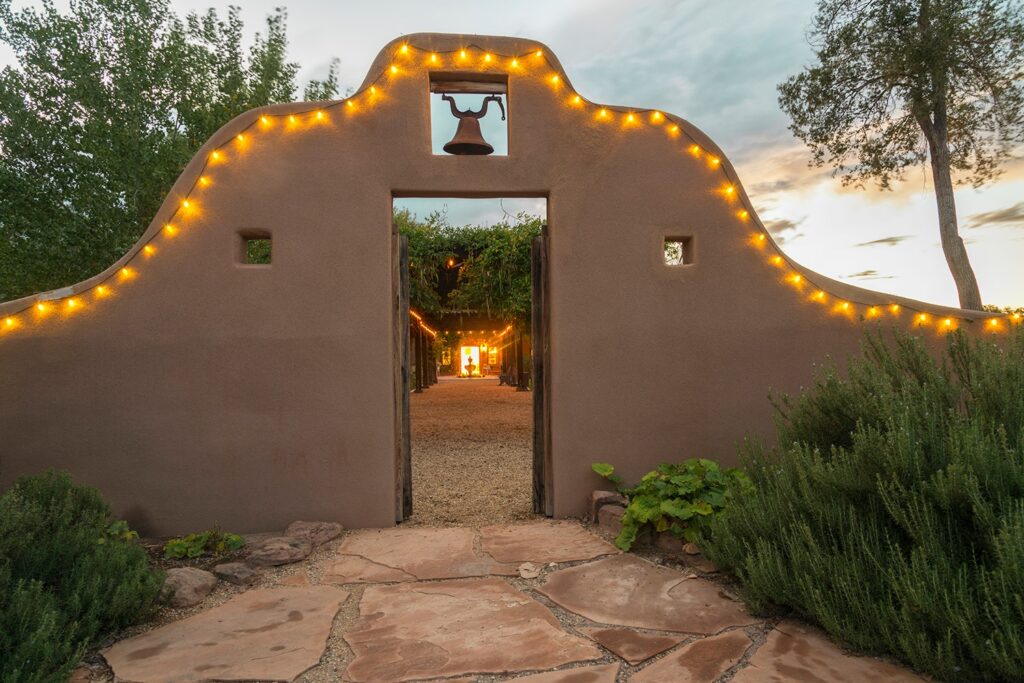 Most popular requests from couples, family, guests?
"We noticed that people automatically assume we also do Day of Coordinating, therefore we have added that as an additional service. Otherwise it is mostly extra cups or plates. We have made it a point to specifically go over EVERYTHING that is not included so there are not any surprises during their event. But even then, people forget."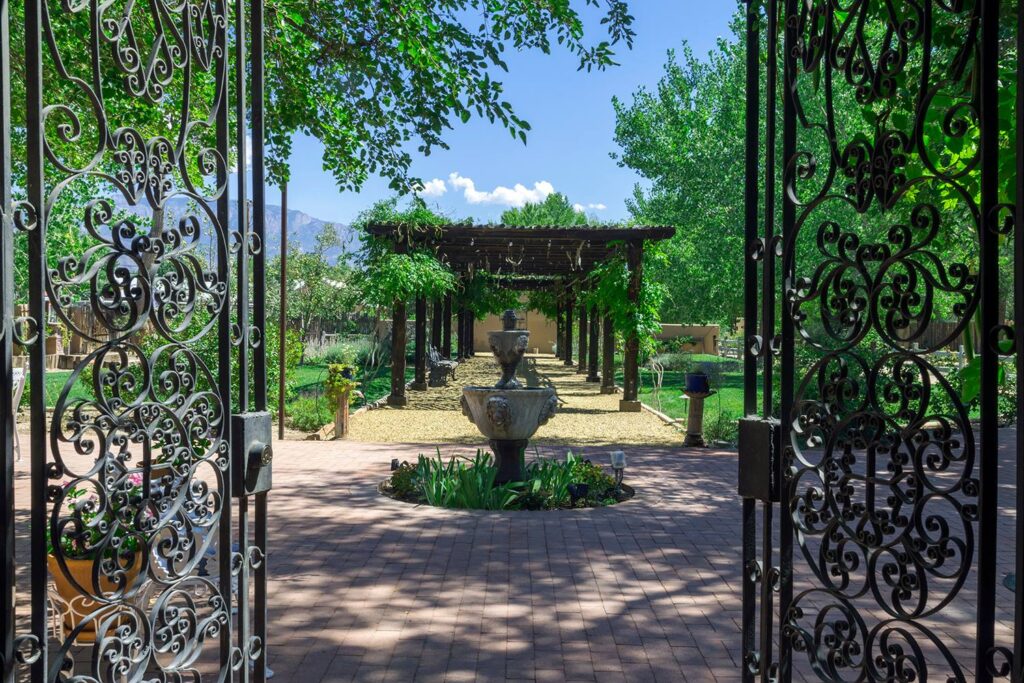 Dreaded requests? "Having food trucks on site. Their generators are LOUD, and it really does detract from the overall ambiance of the event."
How do you handle clean up at your venue?
"Our staff handles all clean up at the end of the night. We also hire a few teenagers to come in and help with set up/tear down and clean up."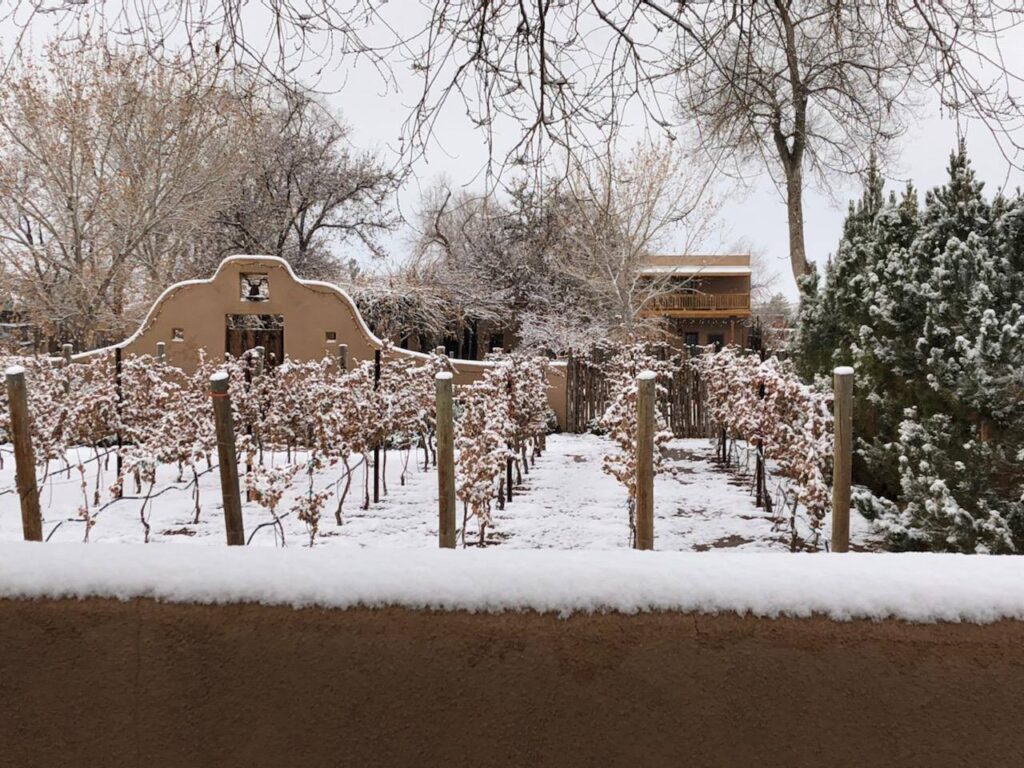 What time to does your day begin and end on a wedding day? How exhausting is the average wedding?
"We normally work close to a 12-14-hour day…beginning around 9am and ending around 11pm. By the end of the day we are exhausted being on our feet all day. However, since we are a small venue, we want every couple to feel that we are dedicated totally to them on their day – therefore, we only do one wedding a weekend."
Thank you so much, Holly Monroney, Event Coordinator, Casa Perea Art Space, LLC, (315) 576-1943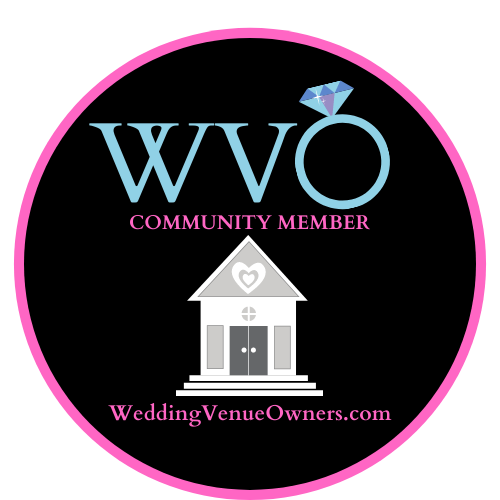 Do You Love The Wedding Venue Owners Community? Please consider becoming a Featured Sponsor for only $10 a month!
GET: Special Badge for your site, increased exposure on the Wedding Venue Gallery & Wedding Venue Map & increased exposure on our Socials! didi@weddingvenueowners.com
SPECIAL THANKS TO OUR INCREDIBLE PHOTOGRAPHERS!! These talented artists provide the gorgeous images you see in our BLOG and were kind enough to grant us permission to use their image. Please always be mindful to take time to visit their pages, thank them for their hard work and VENUE OWNERS a good relationship with experienced, talented photographers is a smart investment in your business! Support our local photographers every opportunity you get! Please leave comments below about the photos you see here today! #weddingnerd **If your image is used in any of our blogs and you do not have the proper photo credits please let us know so that we can link your photography business to your images.