"Come quickly, have found heaven." – Artist Alfred Hutty in a wire to his wife upon discovering Charleston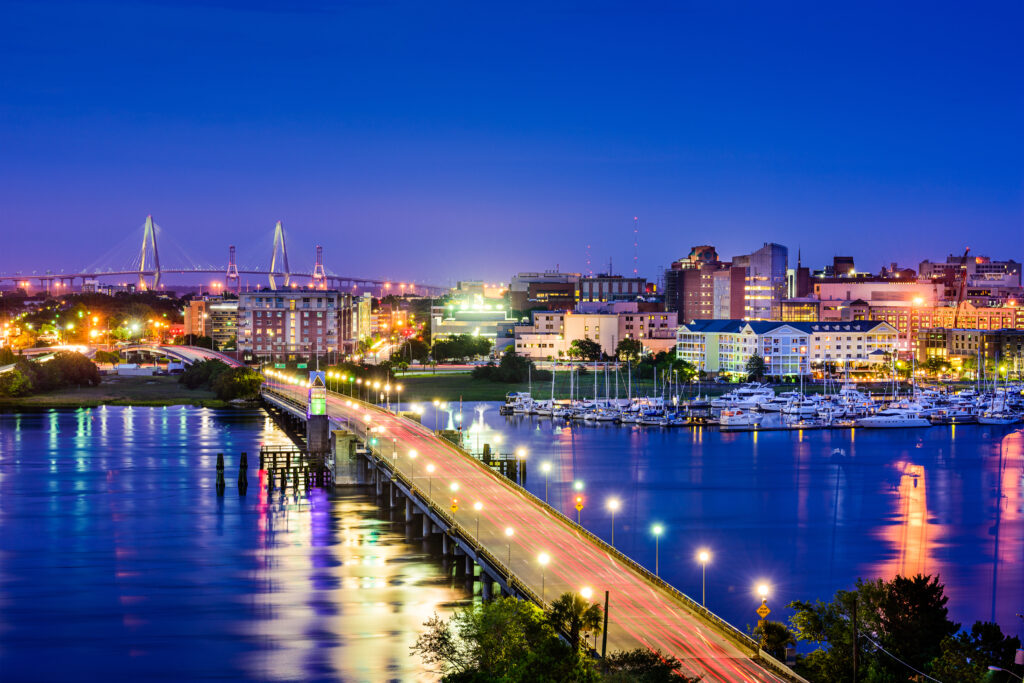 Venue Owners Working Vacation, Charleston: Conde Nast has ranked Charleston the #1 US City four years in a row! Charleston's southern charm, waterfront location & incredible historic beauty combine to make this city a top wedding destination. Our Venue Owners Working Vacation to Charleston will feature wedding venues on the water, southern barns, gardens and historic venues! So pack your bags and bring your staff, we are going to have an incredible wedding venue owners adventure this June!
Topics of Focus:* Contracts * Venue Owner Websites *Policies *Venue Expenses *Investments for better ROI *In Demand Venue Features *Wedding Shows *Advertising & Social Media Marketing Expertise *Get Your Website Evaluated *Vendor Relationships *Get Connected *Get INSPIRED! Venue Owner To Venue Owner Education, Inspiraton & Motivation in Historic Charleston SC.
SUNDAY 6/27: Arrive, check in to your hotel and then join us for cocktails & contracts. Every participating venue owner will bring their contract to discuss, review and share the strong policies and information that make up their wedding venue contracts.
MONDAY 6/28: Four Venue Tours, Lunch, Topics: Websites, Social Media, Advertising, content, styled shoots
TUESDAY 6/29: Four Venue Tours, Lunch, Topics: Day of operations, customer service, client relations, reviews & referrals
TUESDAY Night Cocktails & Connections, we will meet up at a local hot spot for libations, rowdy conversation and real talk about wedding life. This is an optional event for those who want to get together. Evenings are free time, but often event attendees want to spend as much time as they can together in an informal setting.
Wednesday 6/30 Business, Breakfast & Farewell
COST: Only $350 per person
DISCOUNT if you book more than one spot on a venue working vacation OR book more than one tour in 2021 the fee is ONLY $299 per person. So bring your partners and staff for more value all around! **Fee does not cover travel, transportation, food, entertainment, hotel/lodging. Reserve your spot today, space is limited, email didi@weddingvenueowners.com
Click here to view all the upcoming cities and dates for Wedding Venue Owners Working Vacations! Washington DC and Phoenix have just been added to the line up!
We will be staying at the Hilton Garden Inn Charleston Waterfront, downtown. Located on the Ashley Marina, two miles from the Charleston Historic District. The VA Hospital, MUSC, College of Charleston, and The Citadel are within 10 minutes, and Charleston International Airport is 12 miles away. We will get to enjoy the outdoor pool with waterfront views. This hotel is located in downtown Charleston a short distance from the Ravenel Waterfront Park, The Pineapple Fountain, Pirate Tours, Restaurants, Shopping and Night Life! Location: 45 Lockwood Drive Charleston, South Carolina 29401
To reserve your spot email didi@weddingvenueowners.com, Upcoming Wedding Venue Owners Working Vacations.
VENUES ON THE TOURS: The Rice Mill, Alhambra Hall, South Carolina Society Hall and many more…