Kimberly Keys takes us on a journey to her stunning Georgia Wedding Venue!
Wedding Venue Stories, White Fallow Estate: White Fallow Estate is located in Buford, Georgia and features a 10,000 square foot estate home with on site accommodations for your entire wedding party. Buford Georgia is North East of Atlanta and is home to about 12,200 residents. About 60,000 couples get married each year in Georgia, giving this state the ranking of 10th for most weddings hosted annually. I love nerdy stats #weddingnerd. The barn at White Fallow Estate sits on 20 acres of beautiful southern lake front property. Just imagine the incredible events hosted here! Kimberly Keys, owner and wearer of many hats was kind enough to indulge me in my request for an interview for the BLOG. Scroll down to learn more about her journey as a wedding venue owner! ENJOY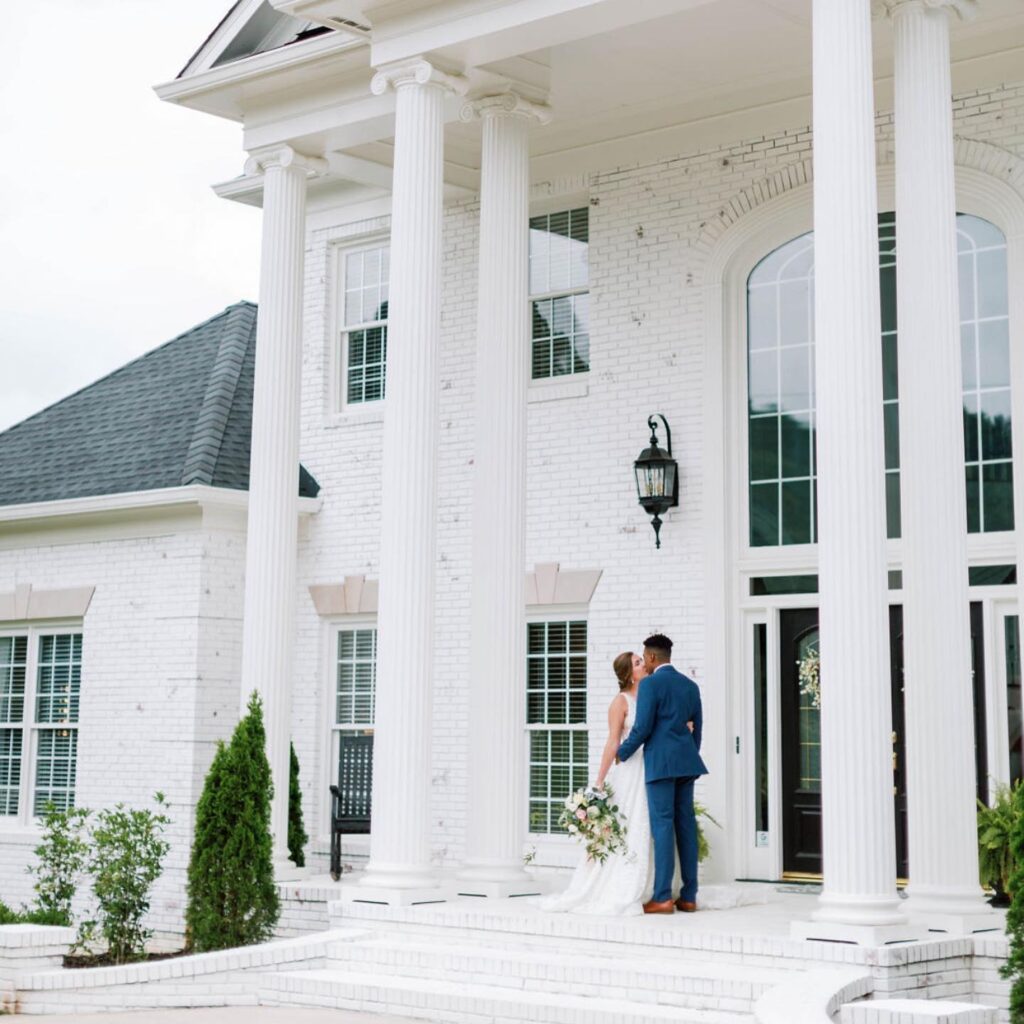 Wedding Venue Stories, White Fallow Estate:
Why did you decide to start a wedding venue? "I was approached by an investment group because of my history in designing event venues.2. How long have you been operating a venue? Almost one year at the current wedding venue, Before that I worked on a 420 acre music venue."
Please share the story behind your venue . "The first time I visited the property I saw so many wild deer, more than I had seen in one place. I wanted the name to reflect that and googled deer names and the White Fallow stuck with me!"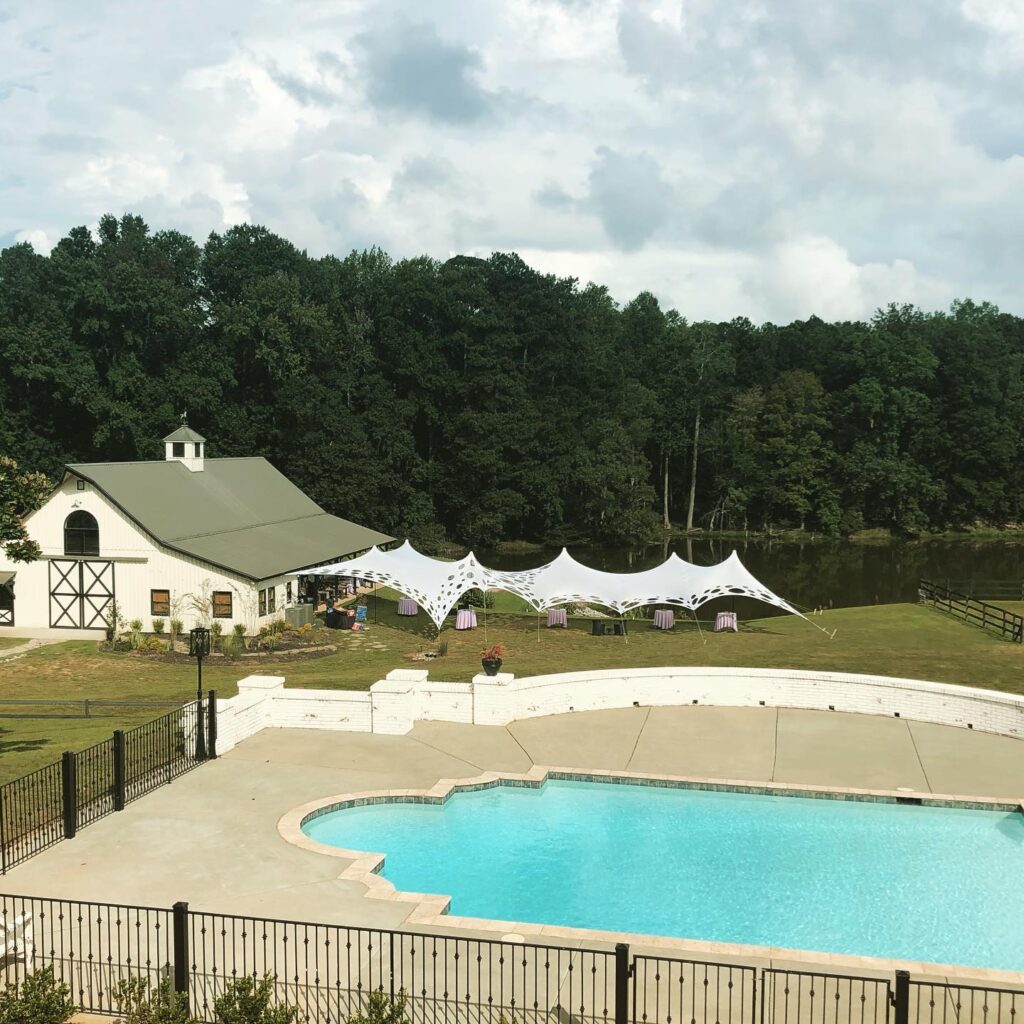 What do you like best about being a venue owner? "I love working with newly engaged couples and helping them create their dream wedding. Their excitement is contagious and uplifting."
Please share your experience about how much effort & cost goes into running a venue. "Things that couples and start up venues may not be aware of. (heating, cooling, adv, landscaping, staff, insurance, etc…). Oh my goodness, where do I start? There are so many legal expenses involved in obtaining permits, securing an attorney to oversee zoning and planning, Fire Marshall safety measures and then the day to day expenses of heat, water, landscaping, maintenance, staff, insurance and most of all marketing.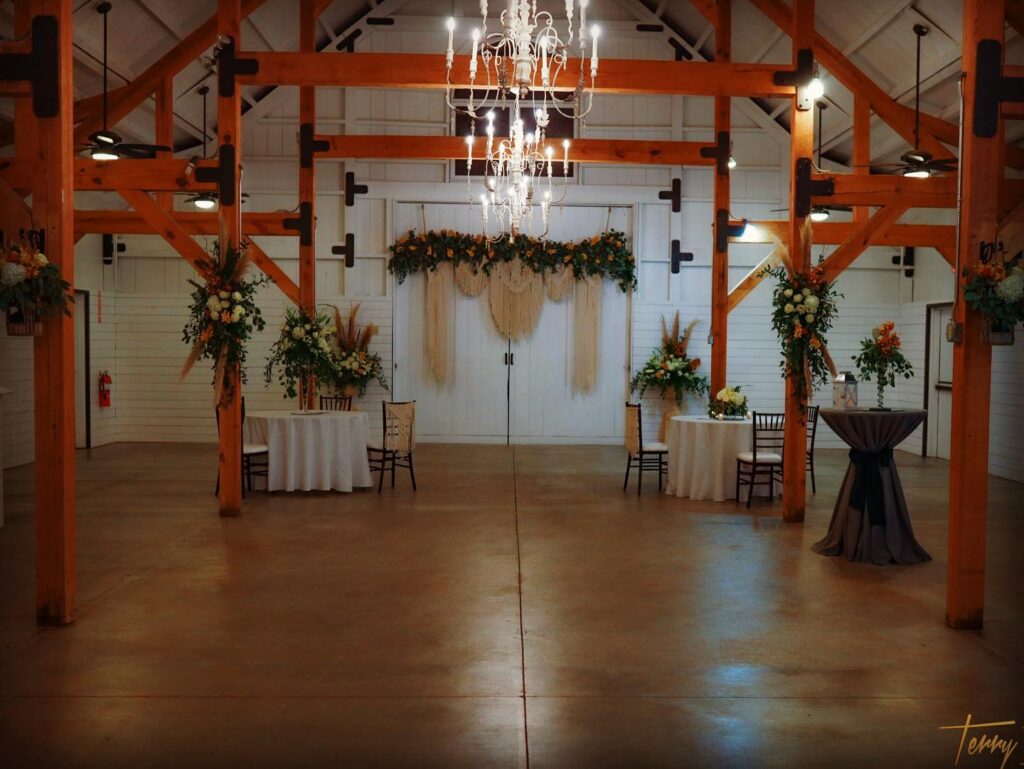 Do you have any tips on cutting costs on daily operations or any smart solutions you have for saving money (website, venue expenses, staff, adv, etc..)? "Don't procrastinate on the things you have to do but don't necessarily like to do, time is money. "
Do You Love The Wedding Venue Owners Community? Please consider becoming a Featured Sponsor for only $10 a month!
GET: Special Badge for your site, increased exposure on the Wedding Venue Gallery & Wedding Venue Map & increased exposure on our Socials!
Do you have any time saving tips that are worth the investment? "I believe from my experience you get what you pay for. Do your research, you may have to spend a little more than go for the bargain and have to have it done again or repeatedly."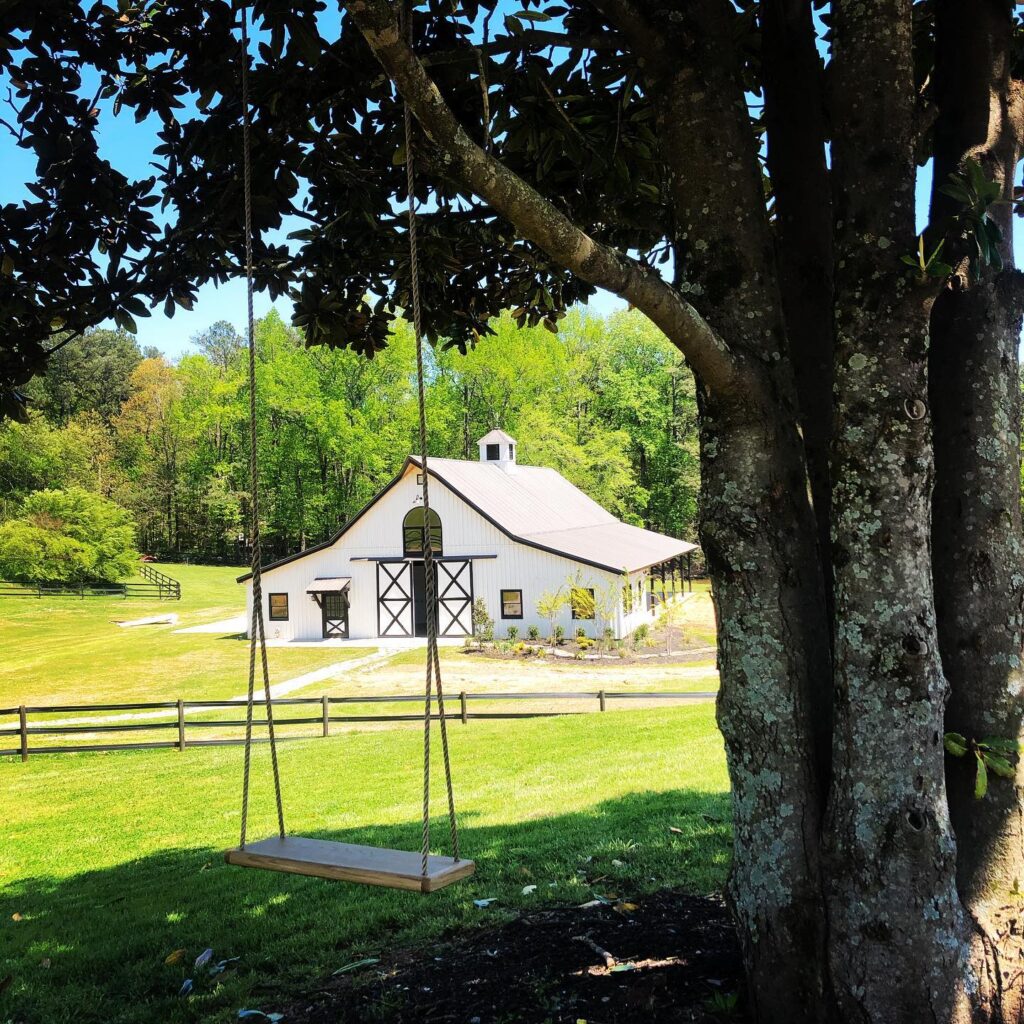 Does your venue have special regulations or hours for your event rental parties? "We have a time ordinance in our county and we encourage guests to move the party to an indoor spot. we do however value our staff and the quality of service they provide, for this reason we charge an overtime fee after midnight."
How many weddings do you host each year? "We opened our doors in November of last year and started with a bang but then Covid hit. However we have had the opportunity to host over a dozen events safely this year."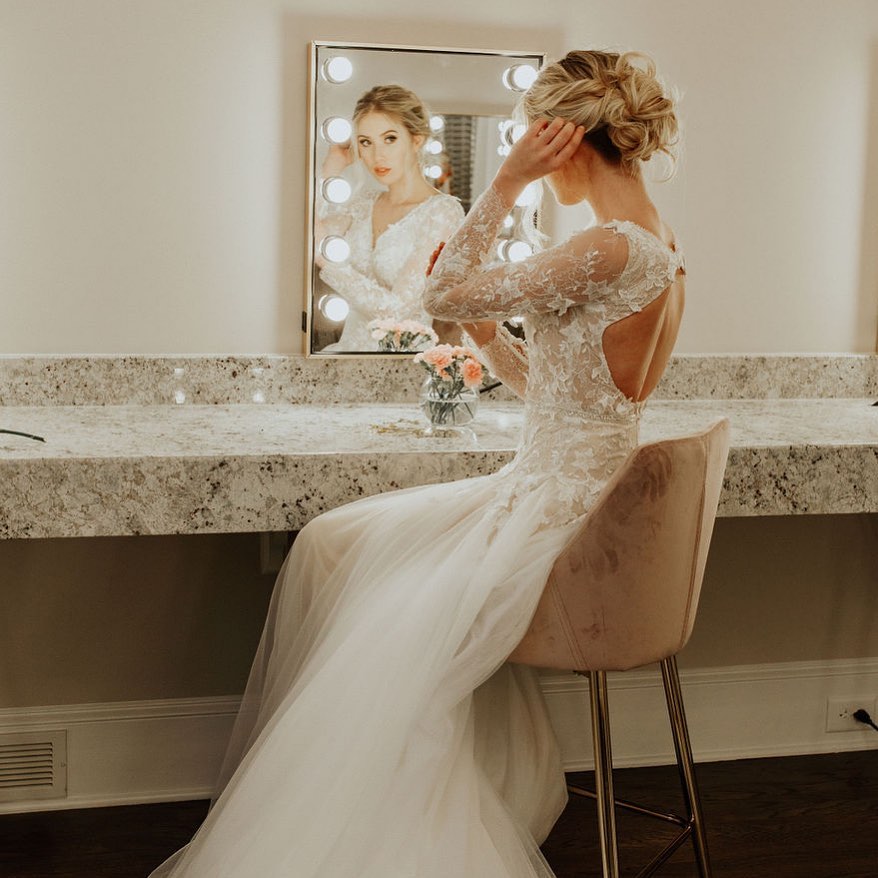 What is your main source of lead generation? "I use Wedding Wire and the Knot but we have a pretty strong social media presence and analytics say we get more clicks to our website from our instagram account. I just learned tonight that a program we joined "Gather Safely in Gwinnett" has generated more clicks to our website in the last month than any other platform. It is a free program that tells brides what venues are practicing the CDC guidelines and outlines the steps we are taking to keep guests safe."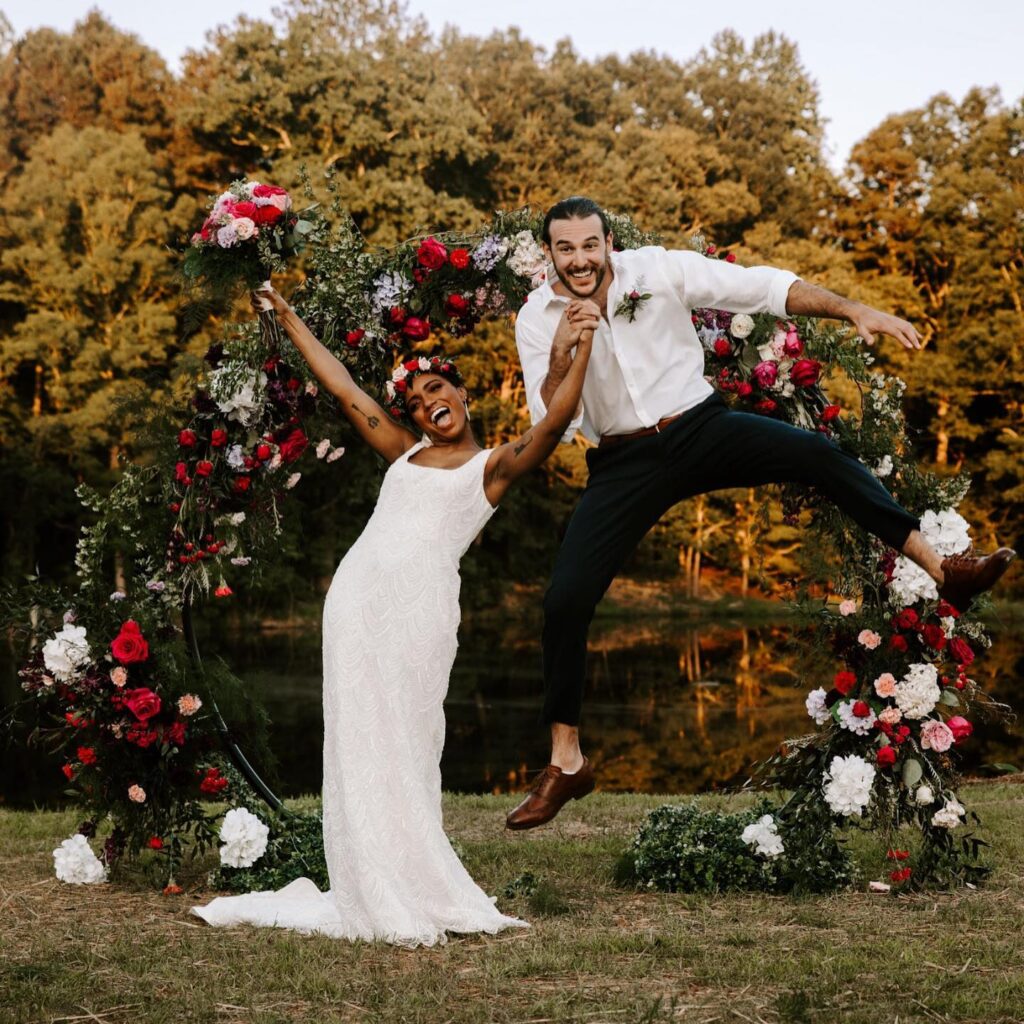 What sets your venue apart from other options? What is unique and distinct about your venue? "The White Fallow Estate offers a beautiful, well appointed mansion for overnight accommodations on the property complete with a downstairs bar area and pool."
Social Media Marketing taking up too much of your time?
$299 per month for basic social media marketing packages available through WeddingVenueOwners.com. Contact didi@weddingvenueowners.com
Do you host wedding shows, open houses? If so can you share some tips on how you make this event successful? "Again, we are a new venue but prior to Covid-19 we did host a wedding show. I honestly did not see the value compared to the amount of effort and work went into it. "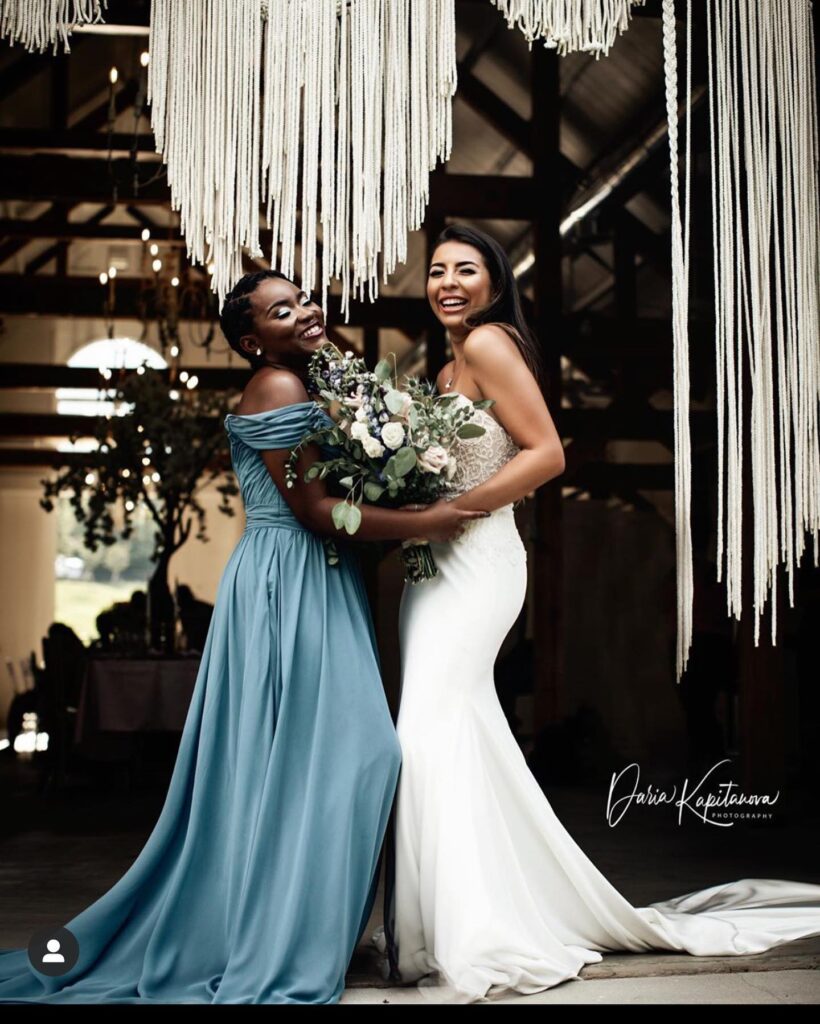 Tips on providing great venue tours for potential clients? What materials do you provide on tours? "I greet my guests with a folder containing vendor information just for them (based on the information provided in their initial inquiry). I like to offer them water, coffee or soda. I then like to get to know them, establish a relationship and talk about their desires for their wedding. I consider myself a pretty good listener and I think people like to talk about themselves, so I ask questions about them, their story, etc. "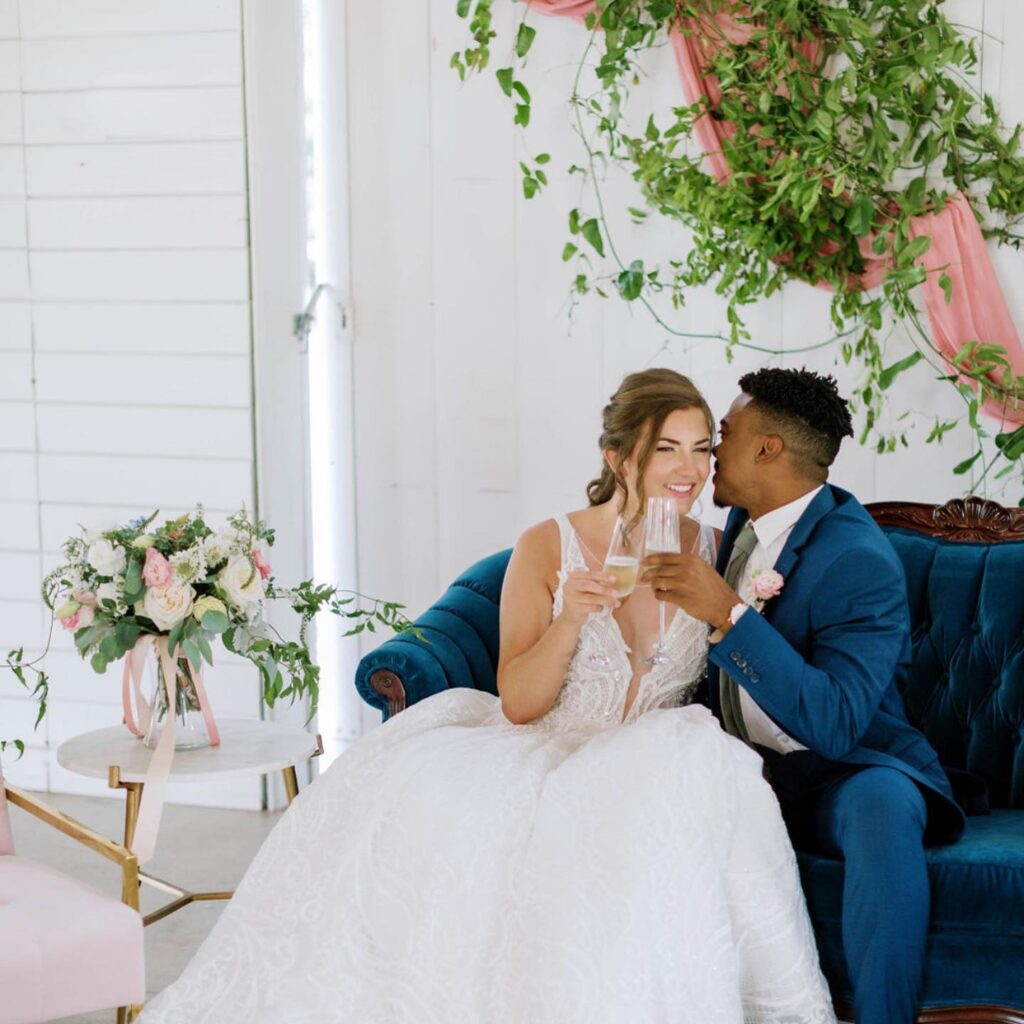 What do you think your couples love most about your venue? Any venue assets/features that help you book clients? "We have the BEST bridal suite! The brides really love our very spacious area for the bride and her bridesmaids to enjoy preparing for her day. The hair and make up room accommodates 6 at a time while the bride herself is in the main dressing area. It is glamorous and comfortable at the same time offering a stress free environment. "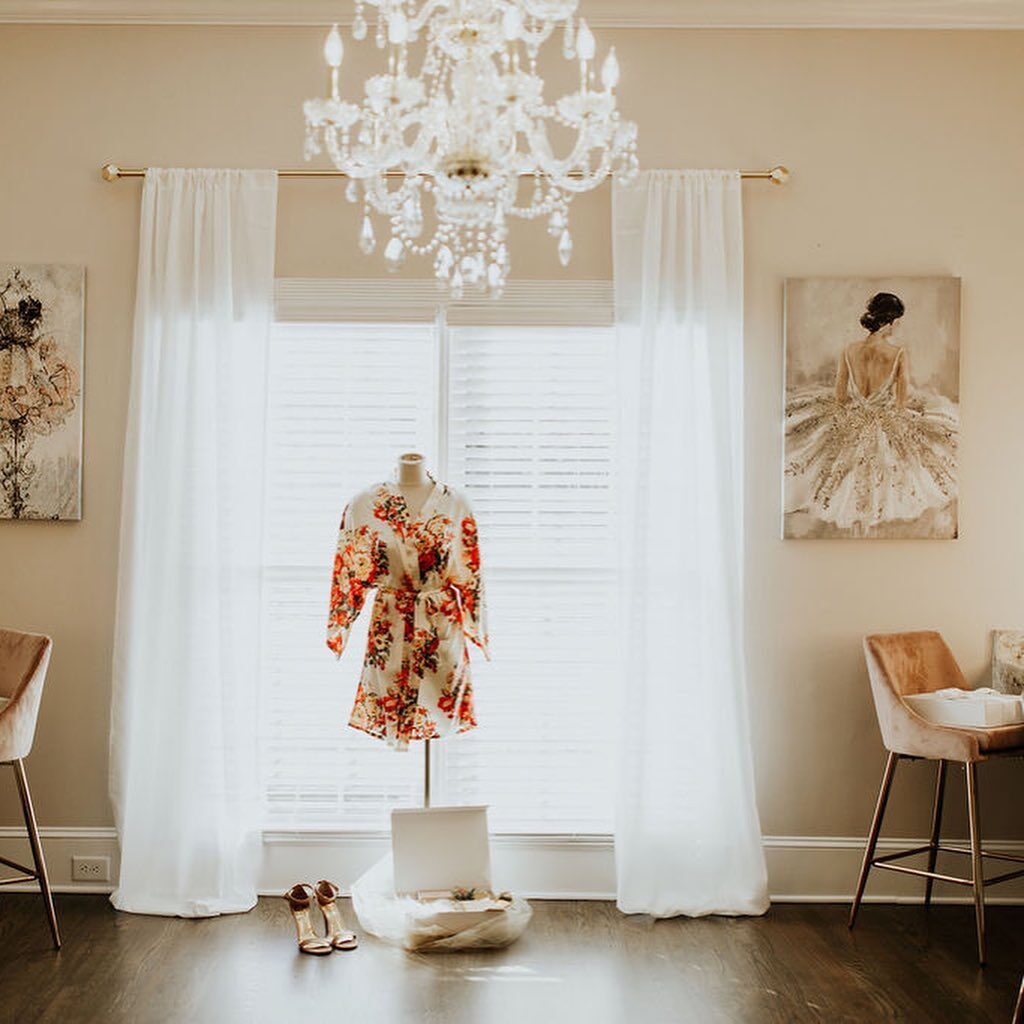 Do you do your own advertising & marketing? If so please share any tips on best practices that help you get your business in front of more potential clients, get more leads, etc… "Oh yes and it is time consuming but I have learned it is very effective to use my social platforms that are FREE. The bride today goes straight to instagram to see pictures, they are visual consumers. Then they go to Pinterest for ideas so I find those 2 platforms life savers for me."
Every Venue Is Unique, Every Venue Has A Story To Tell!
I would love to feature your wedding venue story here next. Please contact didi@weddingvenueowners.com for information.
Please share any costly errors or regrets you may have learned from. Like I said before, if you spend a little more in the beginning you may end up saving money in the end. "You get what you pay for."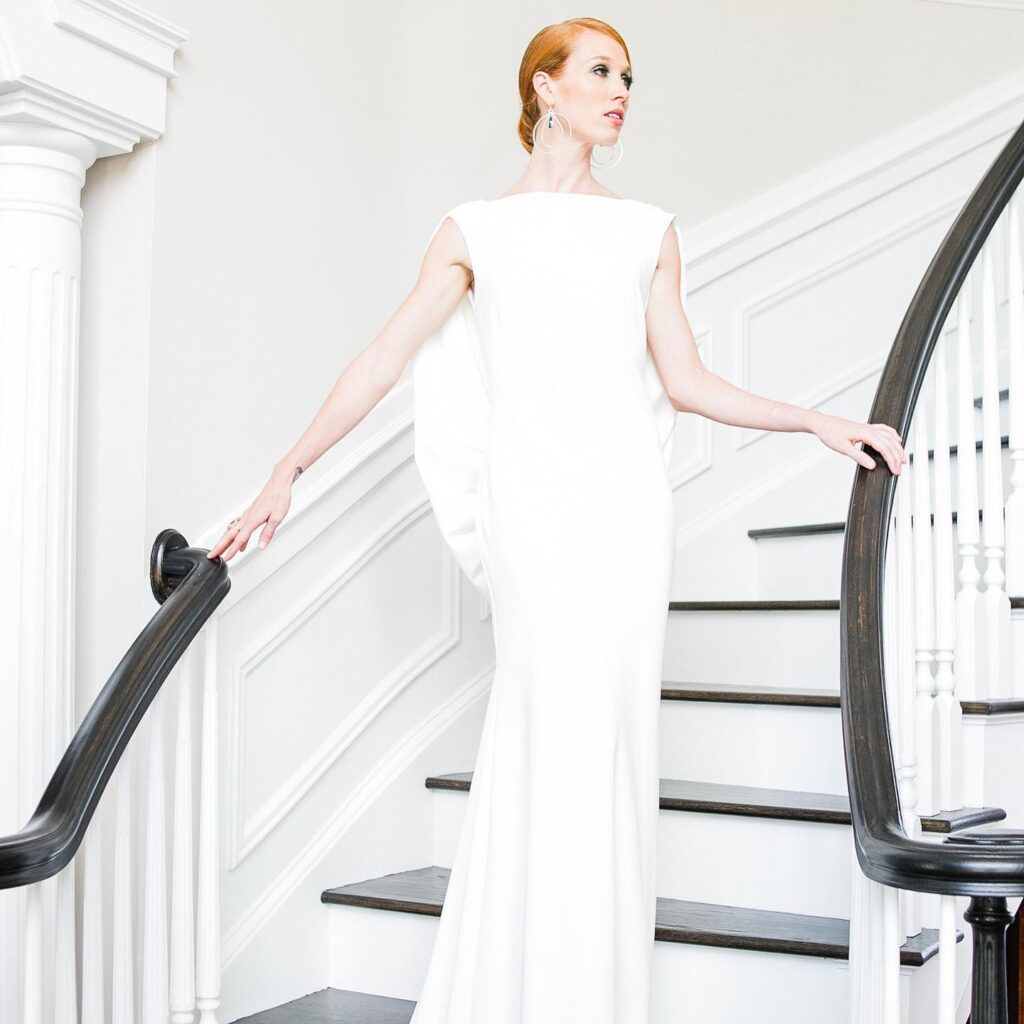 Do you have any tips on contract development, any wording or clauses that help you the most? "First you have to think about what is of the utmost importance, your absolutes, then build from there. I always look at other venues or wedding industry colleague's contracts for inspiration and try to avoid "tricky" legal talk."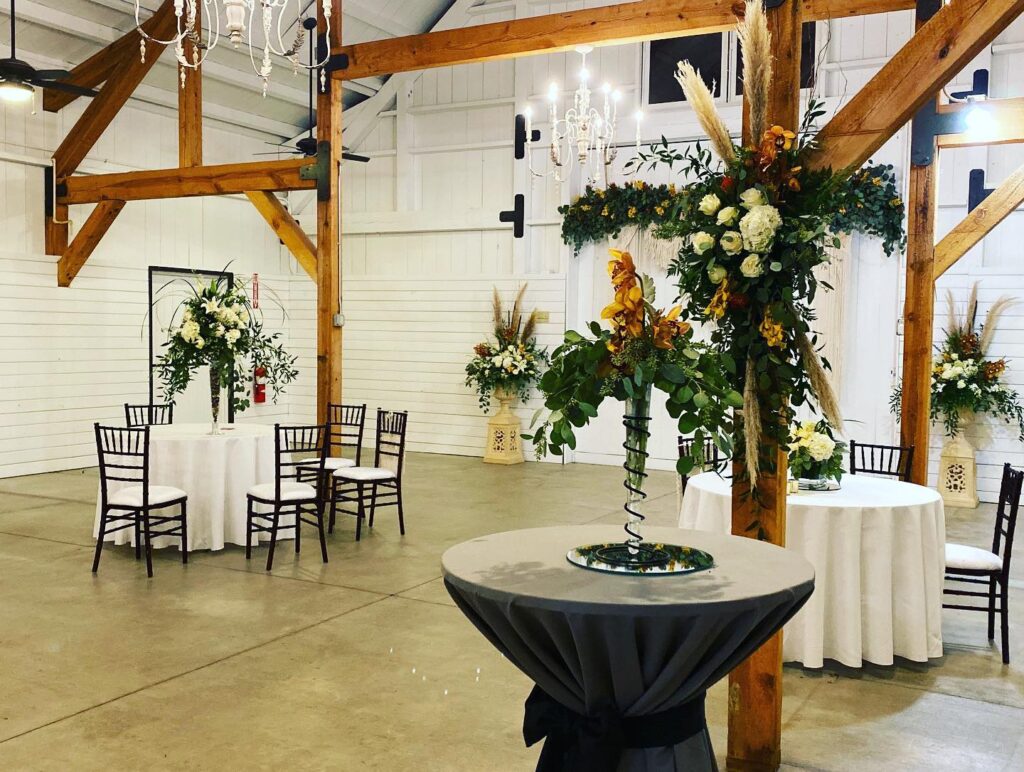 Do you have a great website? Tips on website design or features that help you attract, book clients? "I believe it's pretty good but we are currently updating it because you can always make improvements."
Building client relationships – how do you build up your client relationships? Any customer service tips or practices you can share? "I really do love people so it is easy to sit and talk, make them feel comfortable and not rushed. Afterall, they are spending a lot of money so they need to know you care about them and what they want."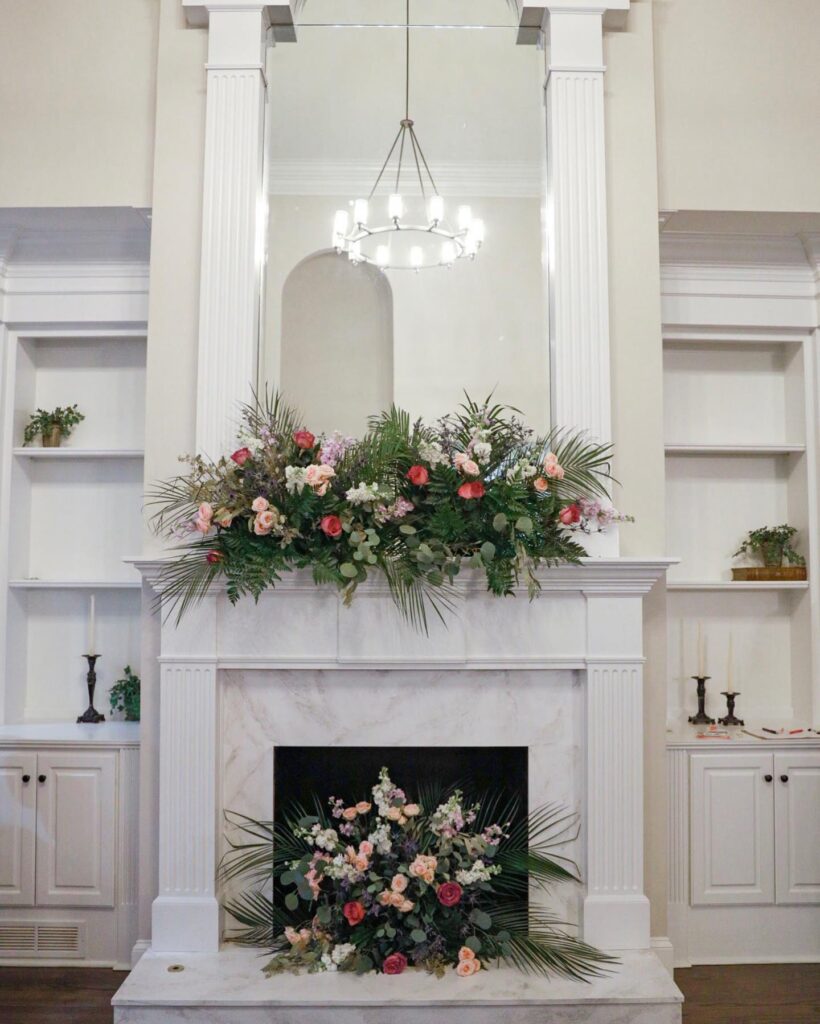 Any hard challenges you would like to share with venue owners and how you overcame that challenge? "Oh man, the permitting was the hardest of all!  Our 20 acres are split between the city and the county so we had to go through both and that was not only time consuming and frustrating but it was added expense. "
Engaged? Congratulations! Please use our wedding venue map search to find wedding venues in your area.
Click here to search the map for venues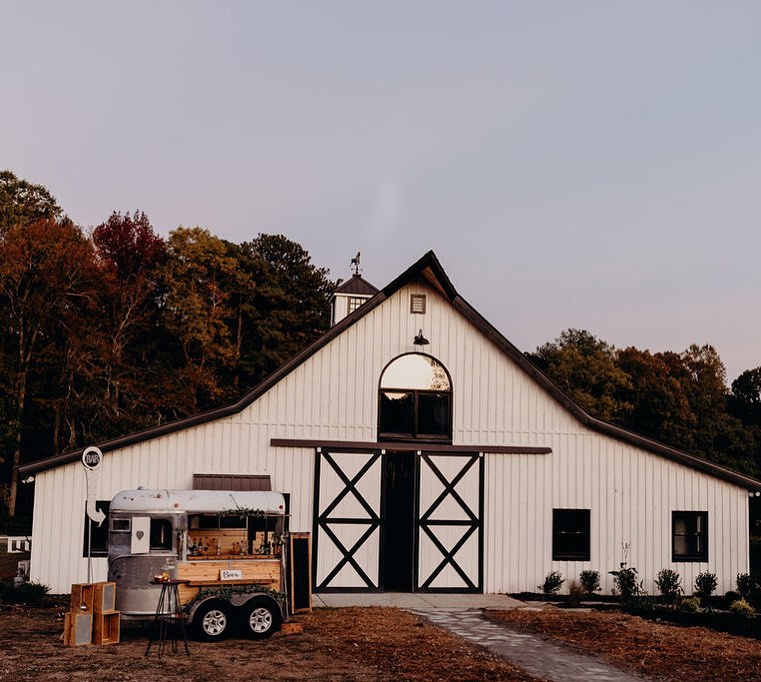 Do you have any thoughts or solutions to share regarding Covid19? Or maybe just share how Covid is impacting your business. "We have been very diligent in keeping our cleaning and disinfecting procedures strong! My staff is required to wear a mask and gloves 100% of the event time. We are practicing the 6′ rule suggested by the CDC. And we are fortunate to be able to utilize our beautiful outdoor space."
Any advice to anyone thinking of starting a venue? "Do your research!"
***Can I just butt in here… here is a short list of things you should look into before you invest: 1. How many other venues are there in your market that resemble your venue and offer the same packages you will offer? 2. How much will your mortgage be, how much will you have to charge to cover that AND all the expenses (cost of running venue, staff, utilities, landscaping, heat/cool, advertising…) and now compare that to how much your competition is charging – are you in the hole already? 3. Your name, if you Google the name you have chosen, do hundreds of venues pop up? If there is one up the road with a similar name, YES ITS A BIG DEAL! ALSO can your chosen name be spelled easily? Something to think about. 4. Local ordinances, zoning, venue restrictions, neighbors fighting you in court, parking, remodeling, bathrooms , branding, lawyers, contracts, marketing, staff, policies- ok, I took us off track but Kimberly is RIGHT, DO YOUR RESEARCH!! And join the Wedding Venue Owners Group on Facebook for the best access to real information on how to run a wedding venue.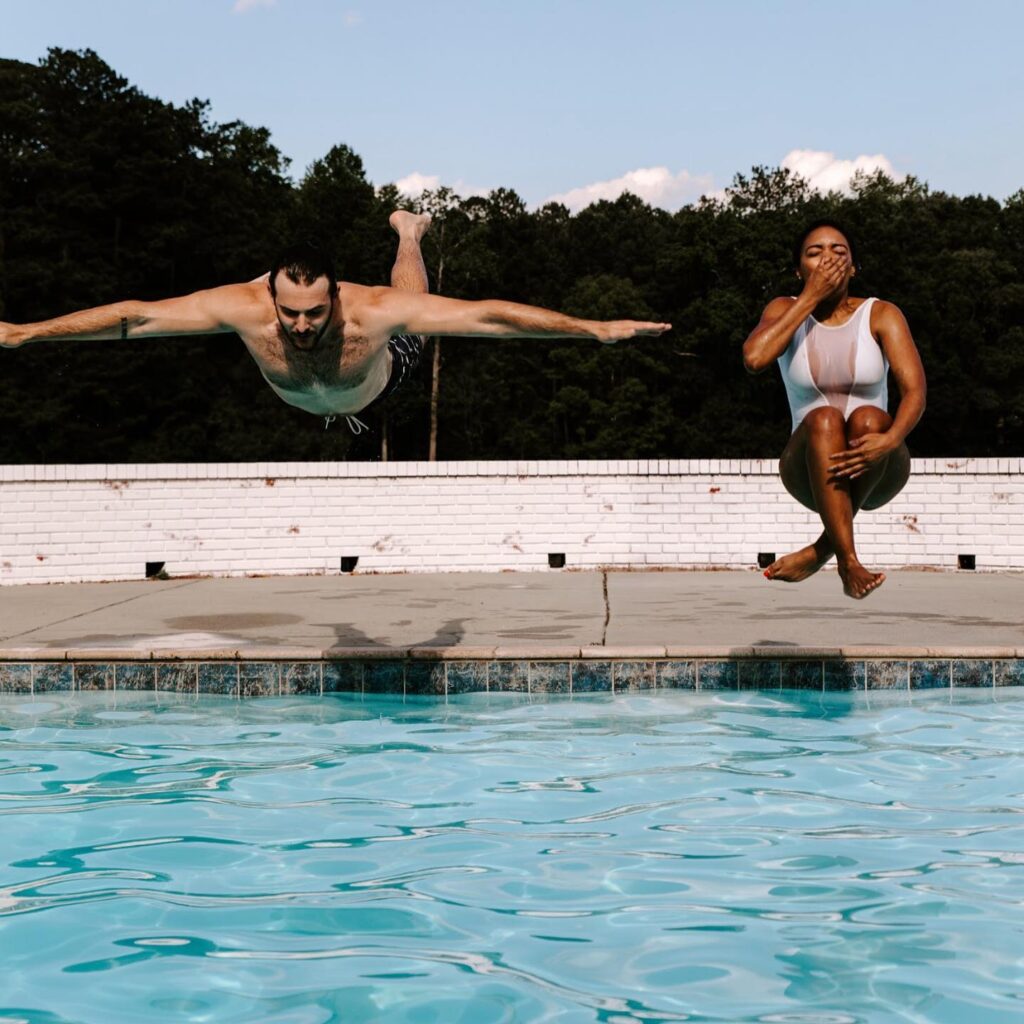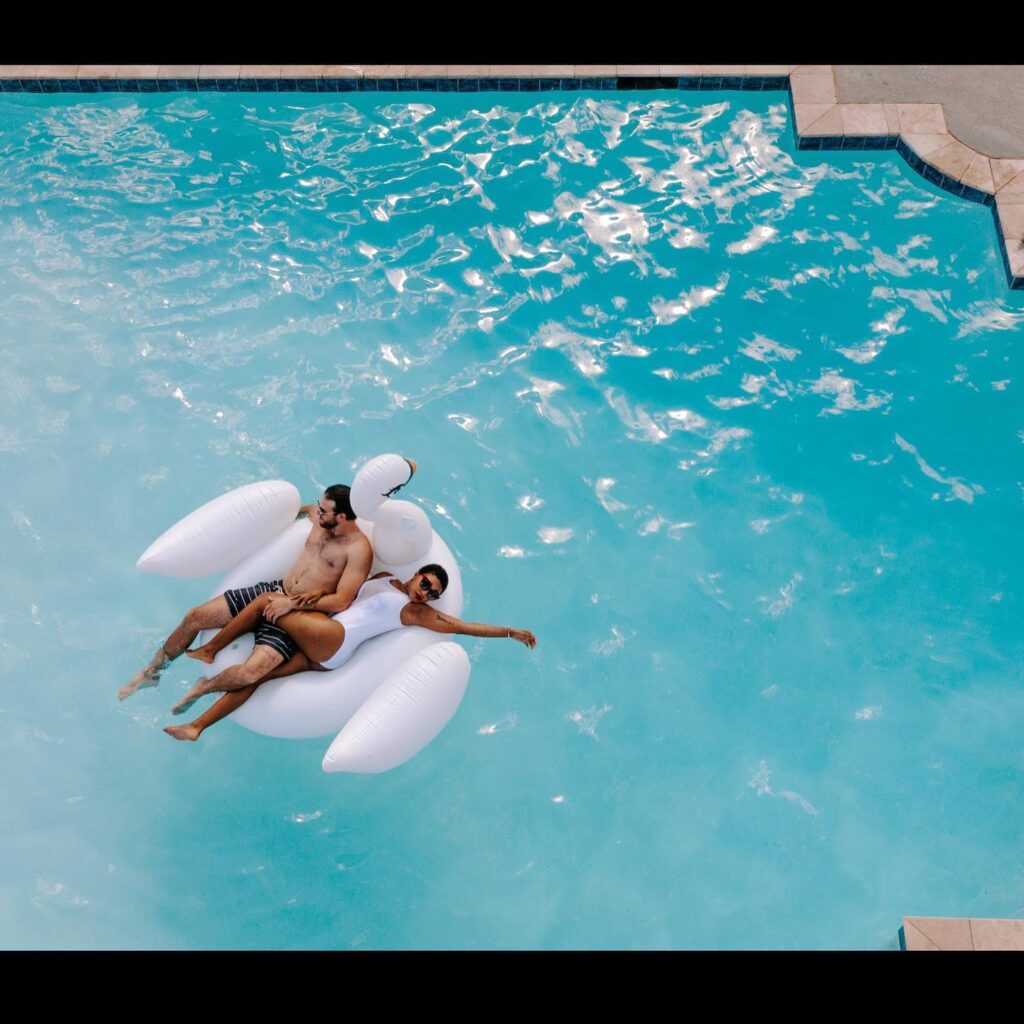 What are your couples top ten Fav parts/characteristics of your venue? I would say the
#1 favorite is our amazingly spacious bridal suite! Not only is it gorgeous, it is well appointed with makeup mirrors for 10-12.
#2 would be the basement, pool level bar that most of our grooms seem to love. It is also very big.
#3 is our vintage white barn, it has the flexibility to be elegant but if you are into the rustic look, it can be that as well!
#4 The white estate house is available for overnight stays and can accommodate 20 in beds.
#5 Our POOL! Who doesn't love a pool?
#6 The lake is pretty and private and makes for lovely pictures!
#7 Our location is ideal. The look is very private but the truth is we are so tucked away you would never know we are just minutes from a shopping mall, many restaurants and even Top Golf!
#8 Our service oriented staff is top notch!
#9 We offer 12 hours for a wedding, unlike most who offer 8 hours of event time and
#10 Our firepit is dope! Surrounded by cafe lights, it offers another intimate space for our guests.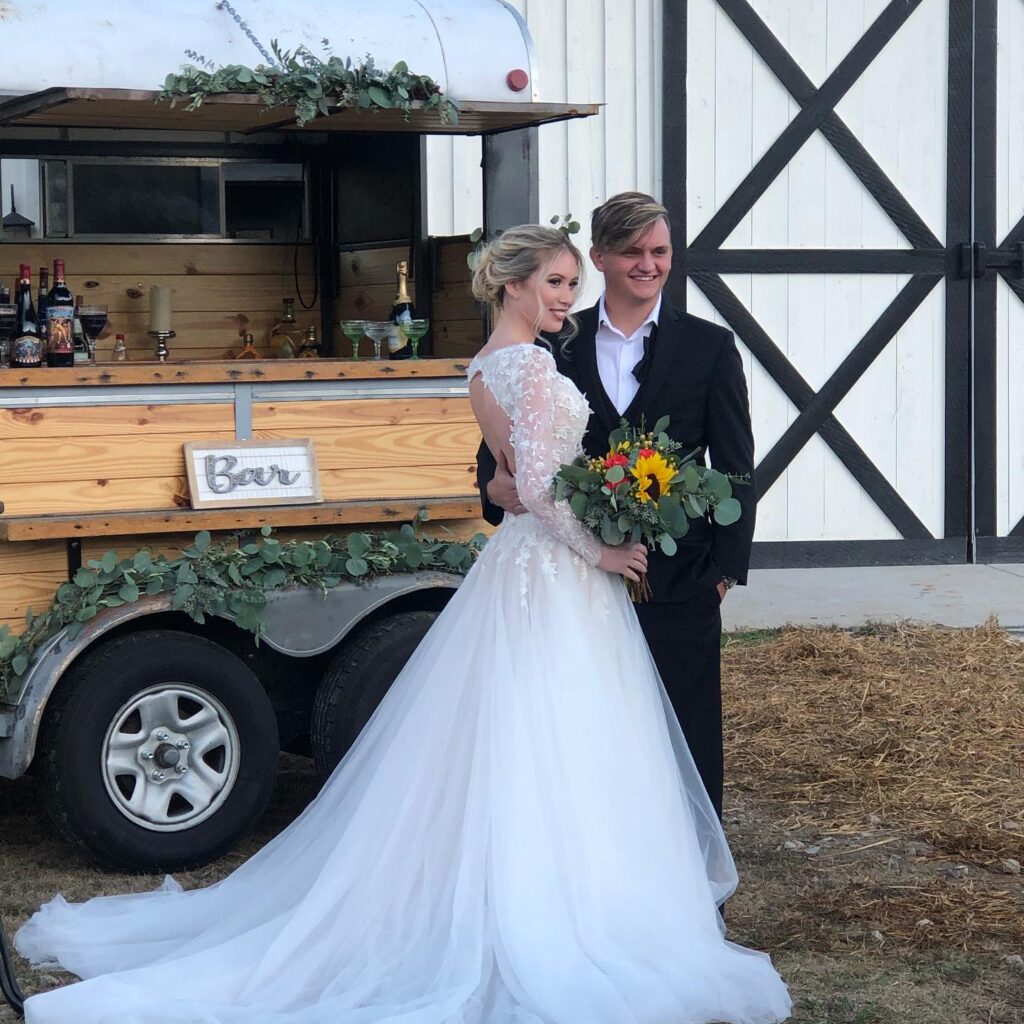 What are the top spots for shots around the venue? "Brides love our grand, winding staircase, our cute tree swing and our new greenhouse."
Most popular foods served or requested at your weddings? "Since Covid it seems more couples are going for a more casual approach with chef attended stations of pasta, taco bars and the always popular beef carving table."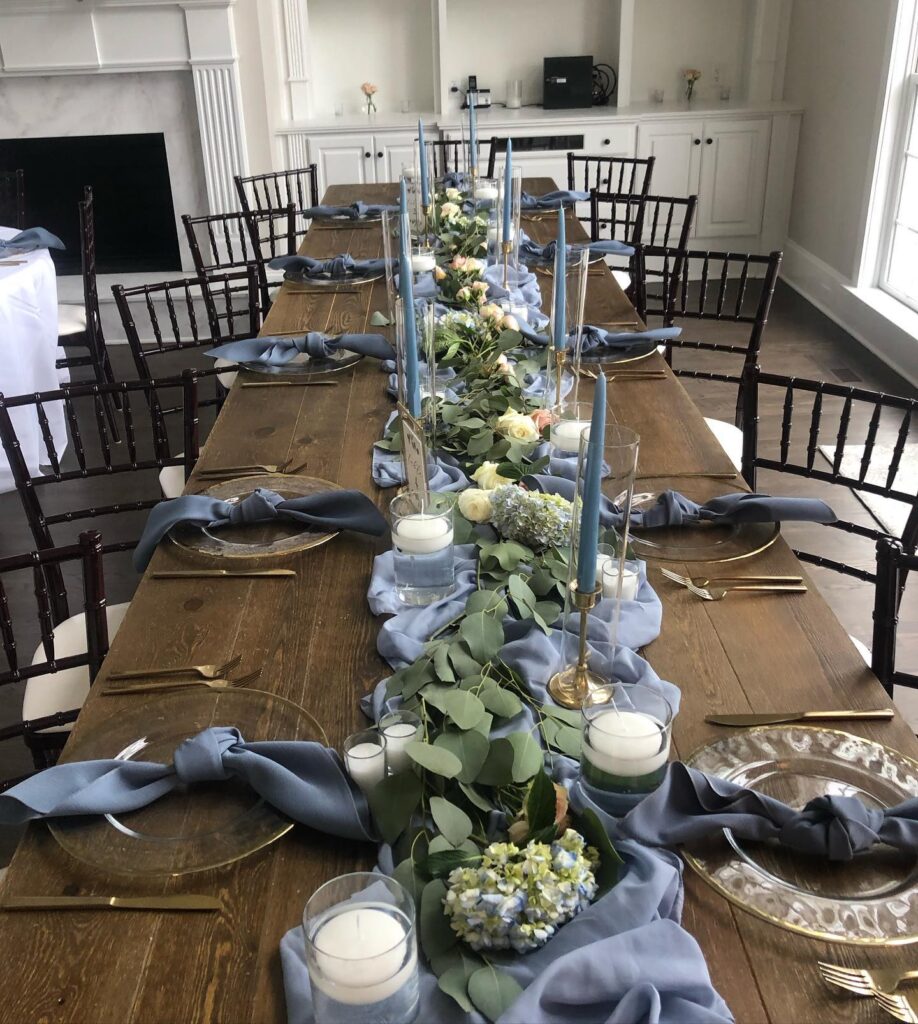 What is the biggest challenge you have in managing weddings? "Being present for my staff as well as my couples. It can be challenging to be in 2 places at once."
What are the couples who come to your venue looking for in their wedding? What seems to be the priorities that come up most often? "Keeping the guests happy and feeling safe! I think it is important for our guests to know we care about their experience."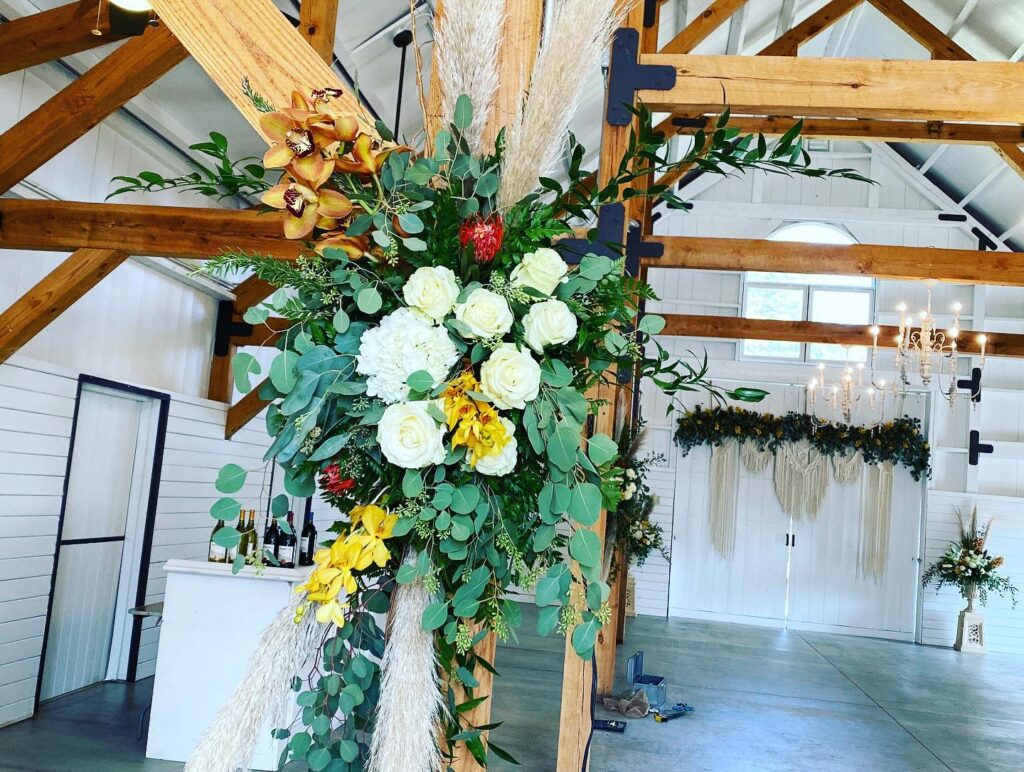 Can you share 10 to 15 great vendors you have enjoyed working with.  Absolutely!!!  We love Zil Catering, Bold Catering, Your Best Guest Planning, Florals and Decor, Zell's Cottage Bakery, Applehead Photography and Design, Steel Lotus Event Planning, Jammin DJ's of Georgia, Madianite Gift Concierge, Design House of Flowers, The Savvy Planner, Cherry Street Brewing and Nicole Flores Photography.
RUMOR HAS IT….These Vendors Deserve A Spotlight!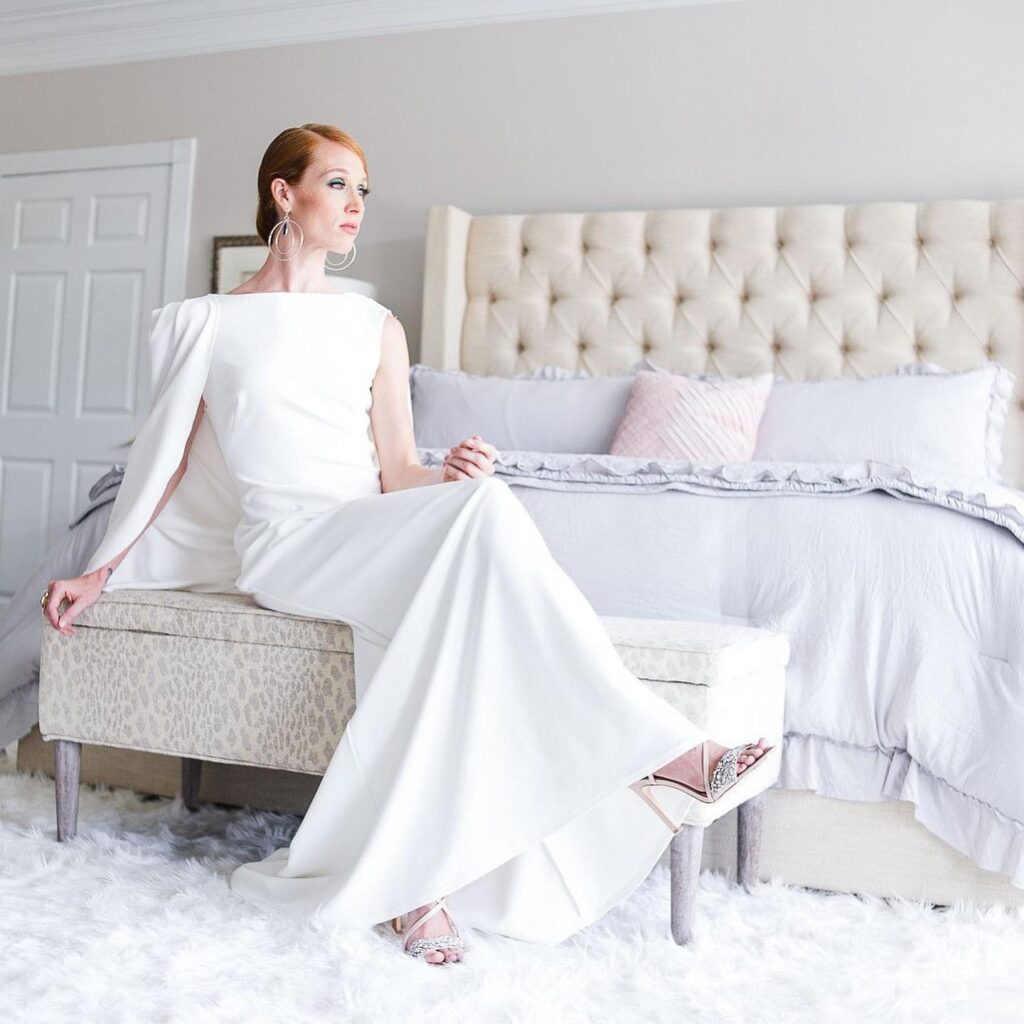 Can you share some details about the most unique event you have ever hosted? "This summer we hosted the sweetest Celebration of Life for a father who passed away. The family brought in memorabilia to share with guests and at the end of the evening they released personalized sky lanterns from our horse paddock. It was beautiful and a lovely tribute."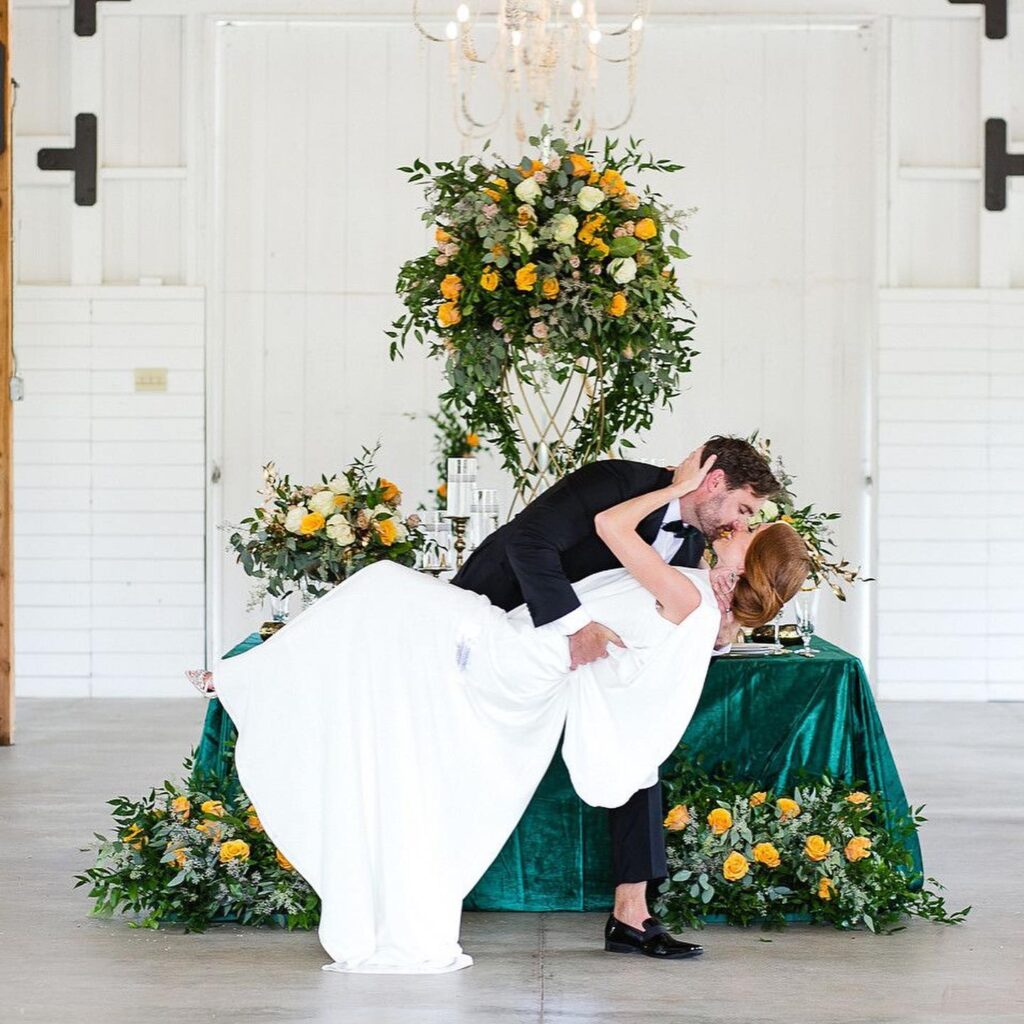 How do vendors load in to your venue? "We have a separate driveway for them to load in to the barn area."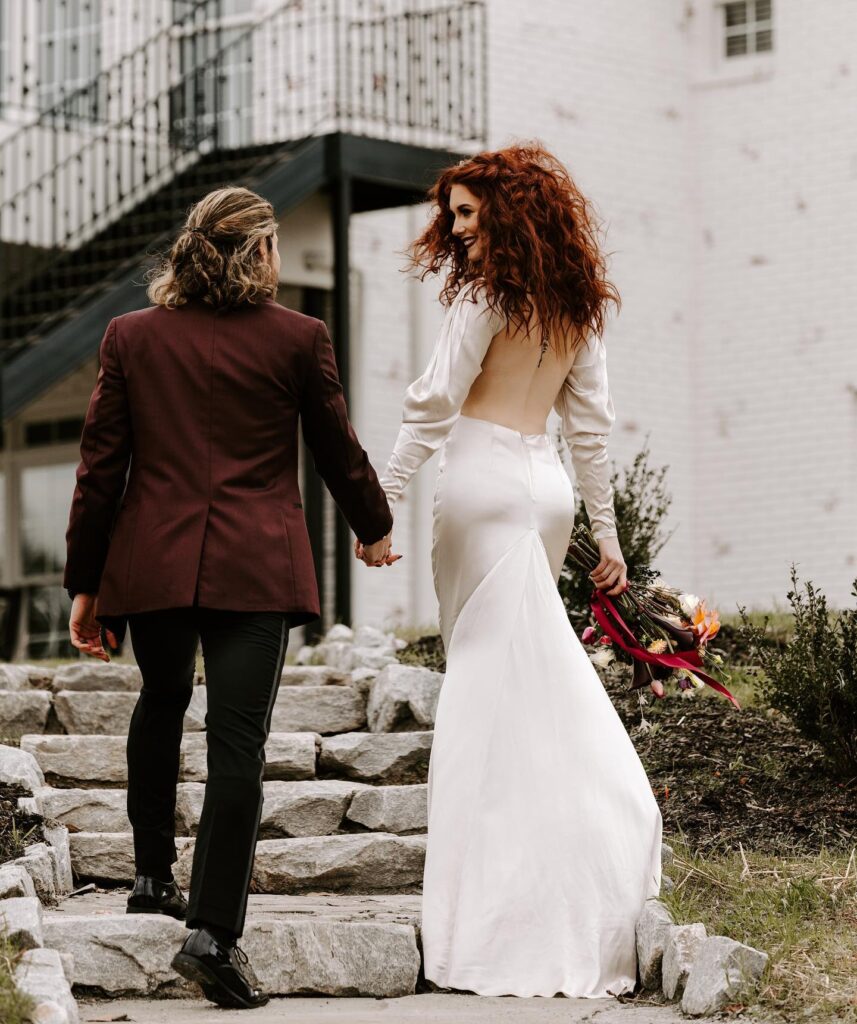 How is parking handled? "We have this nailed down and everyone loves it! We have a large pasture for parking but we have 2 parking attendants in golf carts to transport anyone that does not want to walk from the pasture to the barn. It is about 200 yards and a lovely walk along the property but women in heels and older guests appreciate the option."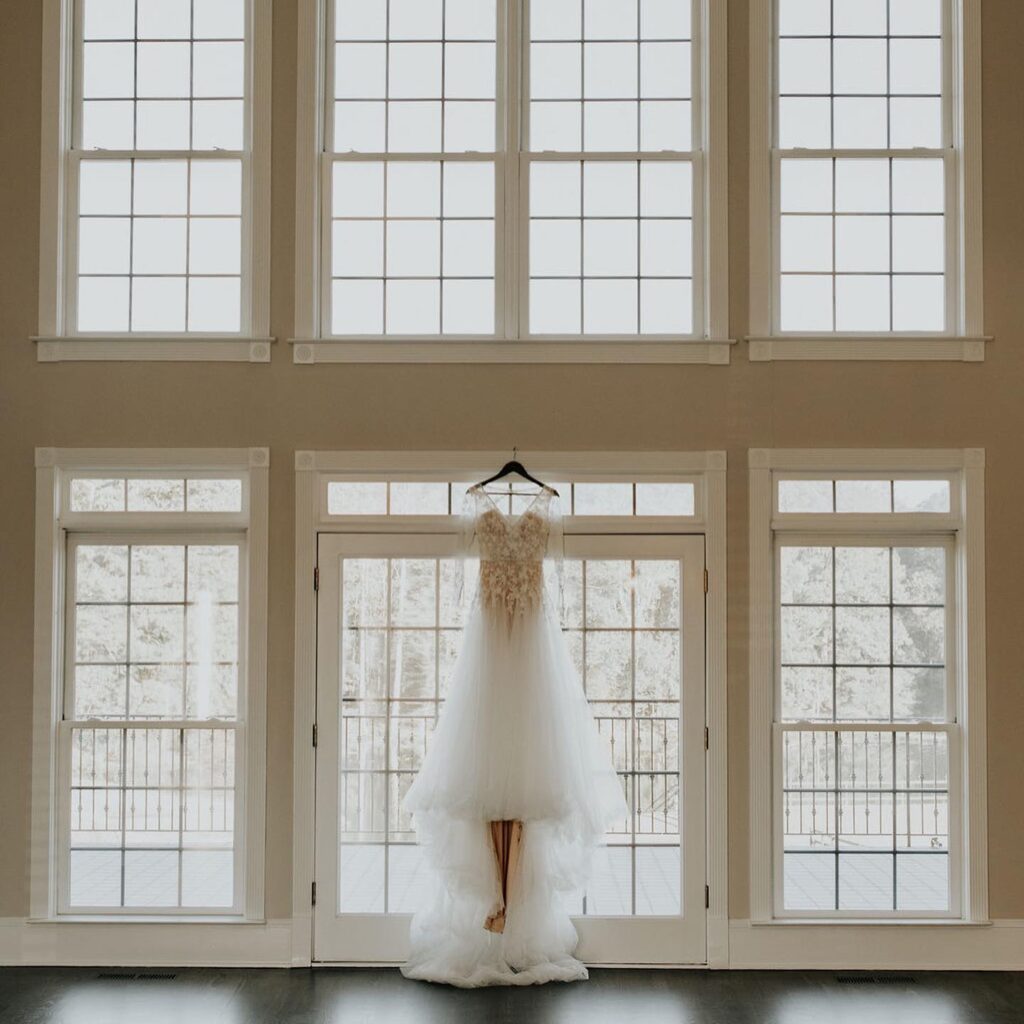 What is the most popular type of music played at weddings at your venue? "We have anywhere from Island music to a 3 piece brass band but the most popular seems to be a DJ with a playlist of top dance songs."
What are the couples requesting for signature drinks? "Gin has been very popular among the brides and whiskey old fashions are hot with the grooms."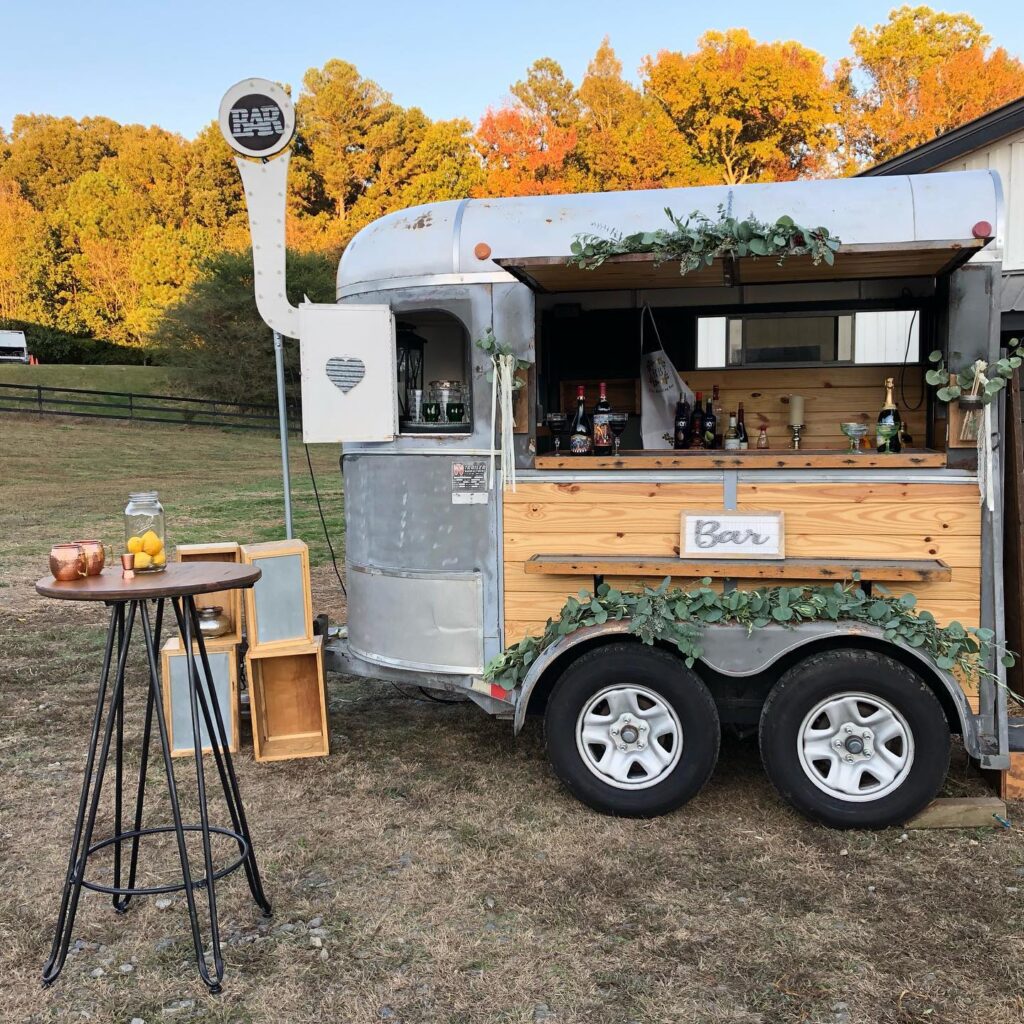 Most popular requests from couples, family, guests? "The men always want access to the basement pool level bar. It is a fun area to "pre-game" with the groomsmen and even catch a game on the TV."
Dreaded requests? "Adding more time to their reception after it has just started."
How do you handle clean up at your venue? "First of all we have the absolute BEST staff around! They work so hard and so efficiently getting everything off the floor for our clean up crew which usually comes the morning after. However if we have another event the next day, they will come late night after the vendors have finished loading out."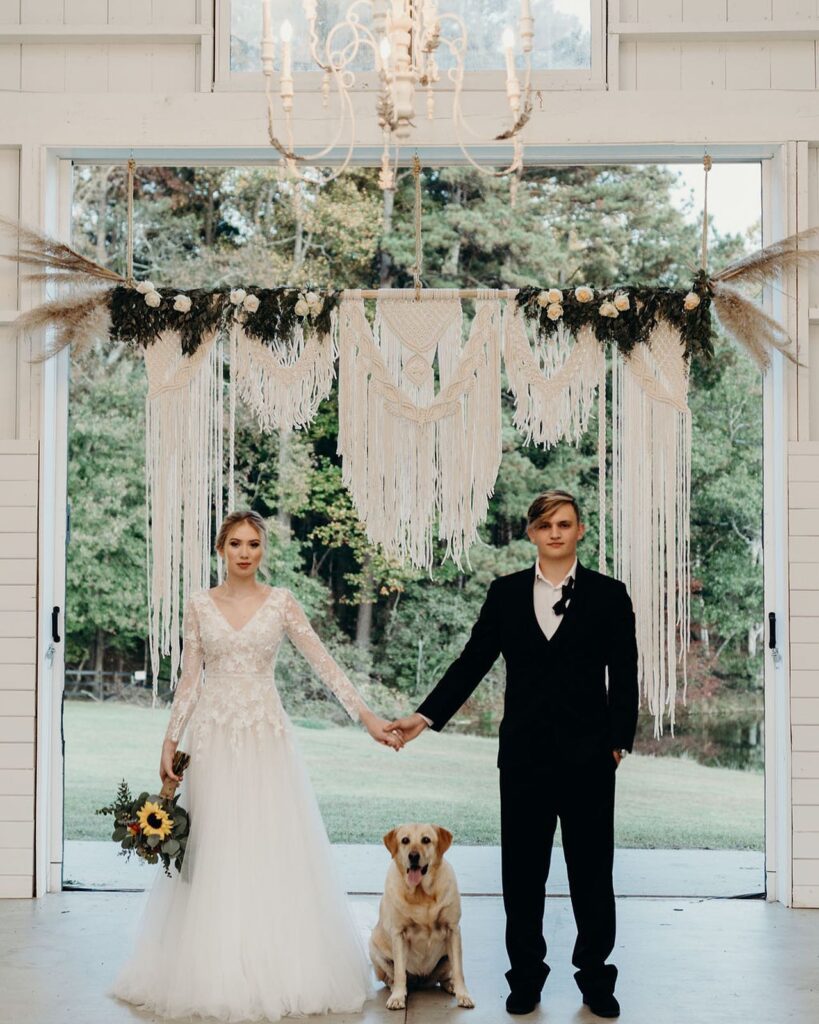 What time to does your day begin and end on a wedding day? How exhausting is the average wedding?  "The average wedding day is exhausting for sure.  It usually starts around 8-9AM and goes until almost midnight.  I always feel like I was hit by a mack truck the day after. " ***This is what we call a #weddinghangover
What has changed at your venue since you hosted the first wedding to the weddings you host today? "We have really streamlined our process. I always provide staff with a timeline but now they pretty much know the drill and are 2 steps ahead of me. Again, we feel it is important to offer the best service to our guests."
Styled Shoots, White Fallow Estates has hosted many & they are gorgeous. Make sure you appreciate your local vendors!
The images below are from a recent Halloween themed styled wedding shoot by Max Mix Photography. This team of creative talents did such an amazing job designing cool elements that look stunning, this is a very sophisticated Halloween theme! Vendor list below:
Dress @steel_lotusevents Photos @maxmixphotography Hair @portia_rutherford Makeup @rachelrosemakeup Models @abigalermitchell @codycarrera Planner @robin_nicole_events Decor @atlvintageglassware Spirits @cherrystreetbrewing Cake @zub_cakes Lighting @jammindjsgeorgia Stationery @wildeflowerpaperco Gifting @madianitellc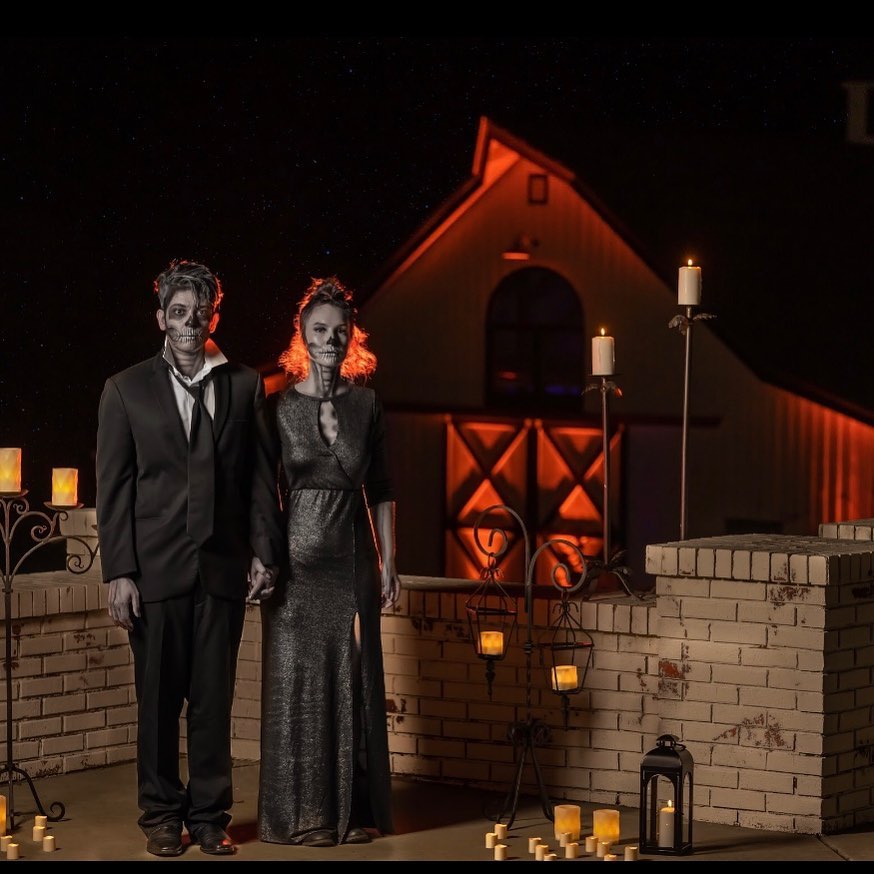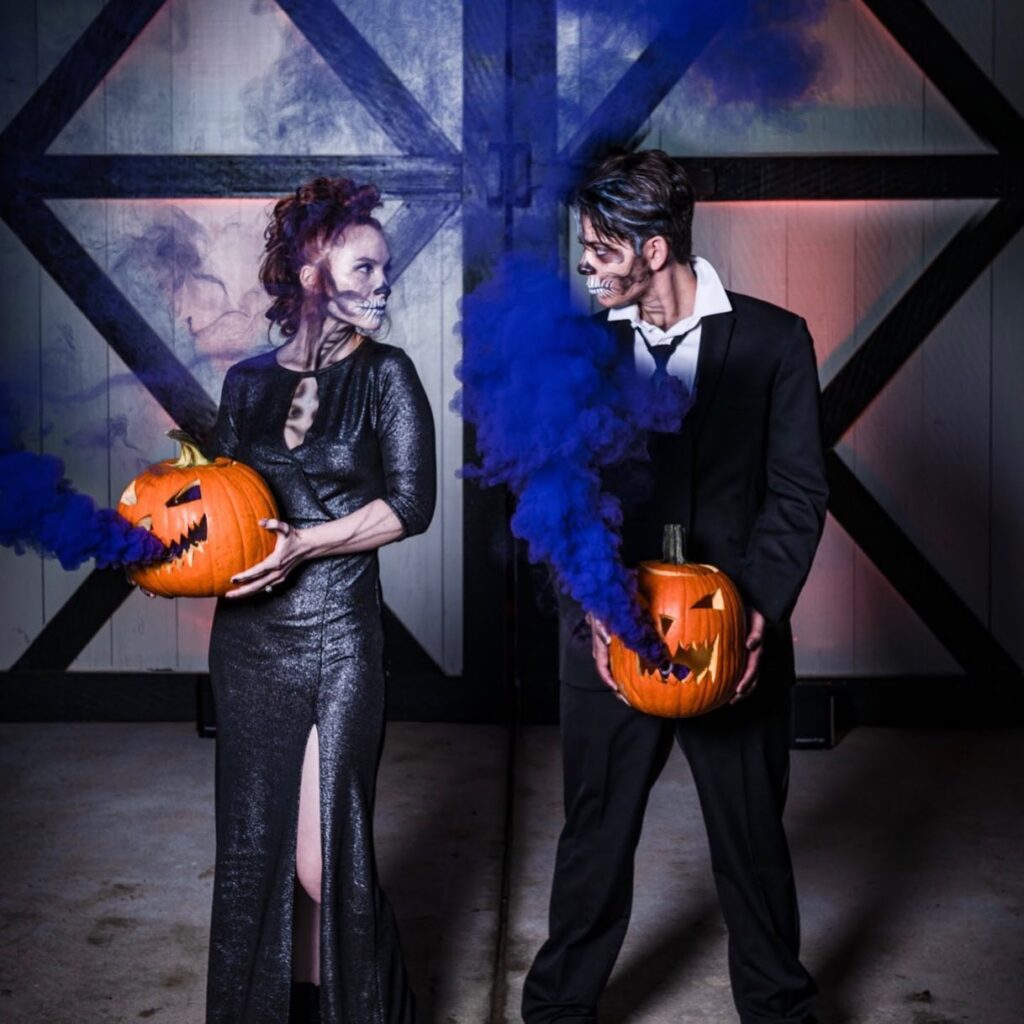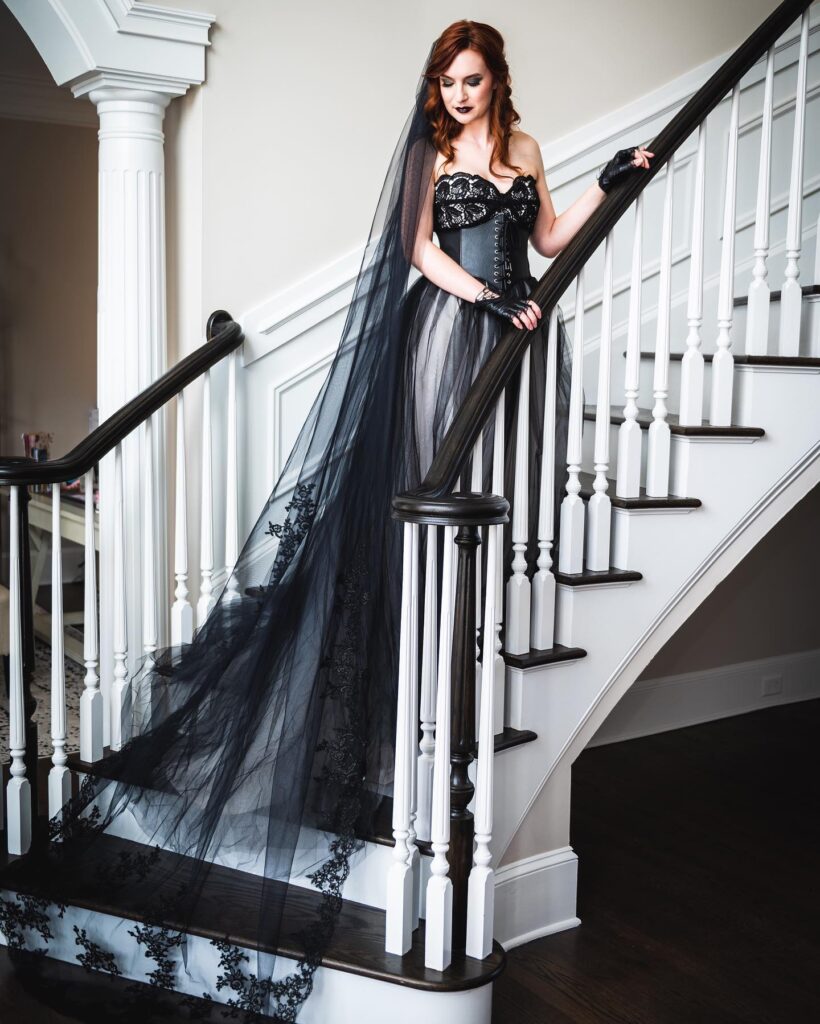 How have you changed as a venue owner from the time you hosted your first wedding? "I feel more confident about our process so it is less stressful and I have learned to delegate instead of trying to do everything on my own. I can rely on my staff for anything I need and I trust them which is huge!"
Thank you so much Kimberly Key for taking time to share your venue story with our wedding venue owners community and engaged couples who may visit our sits. It's absolutely lovely to have the opportunity to learn about you and your gorgeous wedding venue. Our venue owners can learn so much from one another, as long as the information is shared and easily found!
To contact Kimberly Key for a wedding venue tour please visit their website: whitefallowestate.com. White Fallow Estate can also be reached at (678) 804-9642. Find more information on Facebook: https://www.facebook.com/thewhitefallowestate/ or on Pinterest: https://www.pinterest.com/whitefallowestate/_created/
SPECIAL THANKS TO OUR INCREDIBLE PHOTOGRAPHERS!! These talented artists provide the gorgeous images you see in our BLOG and were kind enough to grant us permission to use their image. Please always be mindful to take time to visit their pages, thank them for their hard work and VENUE OWNERS a good relationship with experienced, talented photographers is a smart investment in your business! Support our local photographers every opportunity you get! Please leave comments below about the photos you see here today! #weddingnerd **If your image is used in any of our blogs and you do not have the proper photo credits please let us know so that we can link your photography business to your images.