A little piece of heaven in the Lone Star State!
Rockin' Star Ranch, Wedding Venue Owners Stories: For those of you who don't know, I grew up in Texas. I lived in Dallas until I was about 23 and began some new adventures that lead me to Anchorage AK and then to the Washington DC metro suburbs in Virginia. But my heart will always belong to Texas Y'all. All wedding venue owners are so near and dear to my heart but featuring a Texas venue gets me riled up in a big way. You just can't get more TEXAS than Rockin' Star Ranch. I mean even the name is Lone Star exciting. As I went through the images on the Rockin' Star Ranch Facebook page and website, I fell head over boots in love with this venue and I can easily see why Texas brides would love this venue as well. Sure it has a gorgeous location near Houston and all the beautiful venue features (we will get to that) BUT MORE THAN THAT it's the heart and soul of this place and you can feel the romance even through the internet. Join me on a Texas sized wedding venue owners story that made me homesick and might inspire you to visit one day.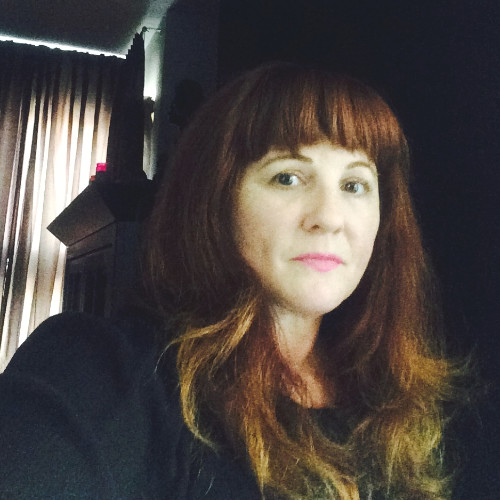 Meet Elaine Dillard owner of Rockin' Star Ranch. This dynamic business leader and her team run a huge Texas ranch with steers, goats, pigs and so many other cute critters I can't list them all here but that is why you should visit their website so see how much this Texas business owner manages outside of weddings & events. I know it takes a lot of passion, leadership, organization and hard work to run Rockin' Star Ranch! Want to thank Elaine Dillard for sharing her Wedding Venue Story with us and I hope you enjoy learning more about this venue owner. Please take a moment to leave comments all the way down at the end of the blog, it means a lot!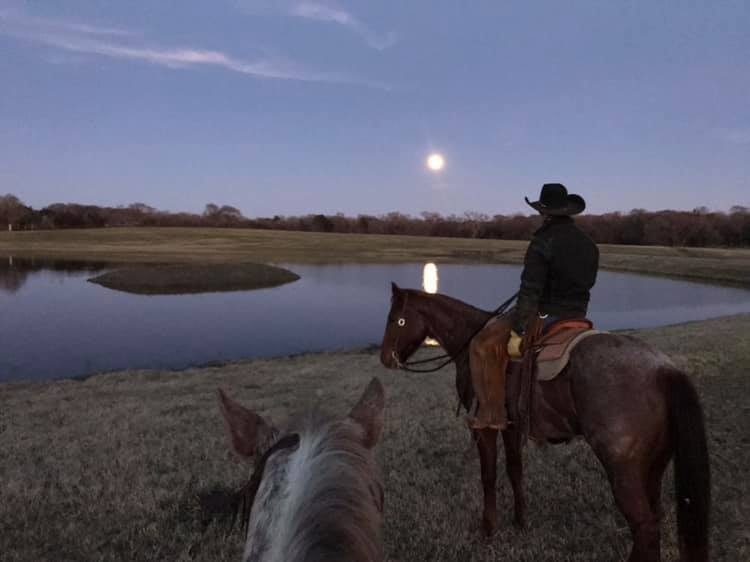 Why did you decide to start a wedding venue? "Back in 2013 Brenham had very limited options for upscale event venues, we saw the need and jumped on the opportunity. My family had owned the ranch since 2006 and we wanted to expand our business. I have been a special events professional for 30 years, cutting my teeth with Tony Vallone at Tony's at Home in Houston and moving to San Francisco to work with Michael Mina at Aqua Restaurant. I have worked with the Orange Show Center for Visionary Art for the past 10 years working the production of the Houston Art Car Parade and the Legendary Art Car Ball, and the annual gala."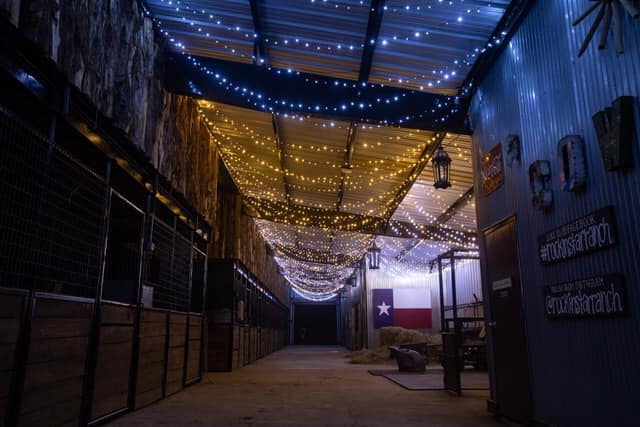 How long have you been operating a venue? "My family and I have been running the ballroom at Rockin' Star Ranch for 7 years. "
Please share the story behind your venue name or how you came up with the name? The cattle ranch started first and that was the brand on our cows, a big star on a rocker.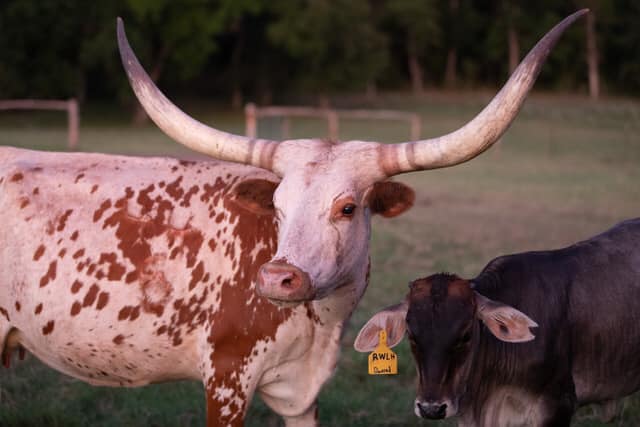 What do you like best about being a venue owner? "The relationships you build with your clients, helping them realize their dreams Seeing the weddings/events from concept to completion."
Please share your experience about how much effort & cost goes into running a venue. Things that couples and start up venues may not be aware of. (heating, cooling, adv, landscaping, staff, insurance, etc…). "Building a gorgeous building with quality fixtures, commercial kitchen and furnishings is a huge investment. That AC bill in July is hard to open too!"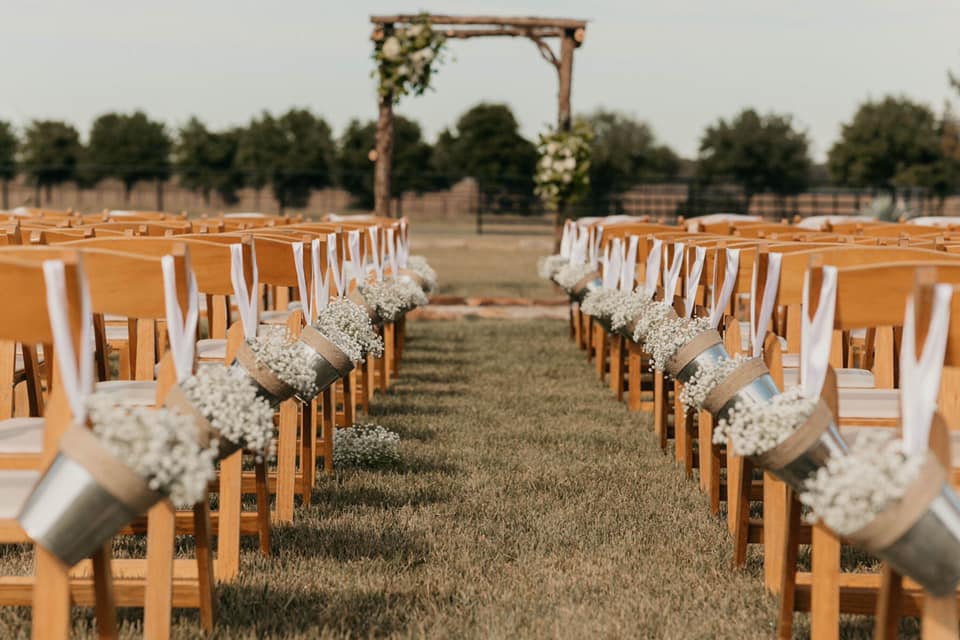 Do you have any tips on cutting costs on daily operations or any smart solutions you have for saving money (website, venue expenses, staff, adv, etc..)? "Social media advertisement, family as labor, creating win-win relationships with your vendors."
Do you have any time saving tips that are worth the investment, like paying for landscaping crews or investing in someone to manage day of events or cleaning crew to flp the venue. "We have a landscaping company and a groundskeeper to do daily maintenance. "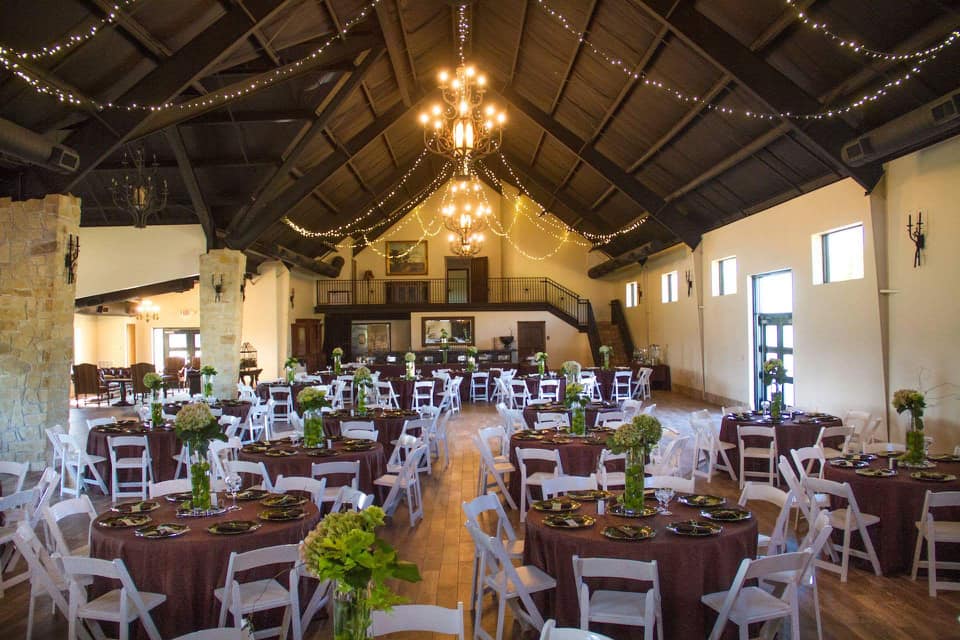 Any policies that you have to enforce that a traditional wedding venue may not? If so, how do help your couples work around these special requirements? "We do not have many regulations for our ballroom, we continue to work the ranch while we have events, our horses and cattle become the decor so they essentially help us sell the space."
How many weddings do you host each year? "20 we also host fundraisers for several local non profits."
10. What is your main source of lead generation? The Knot, Wedding Wire, social media and good ole word of mouth.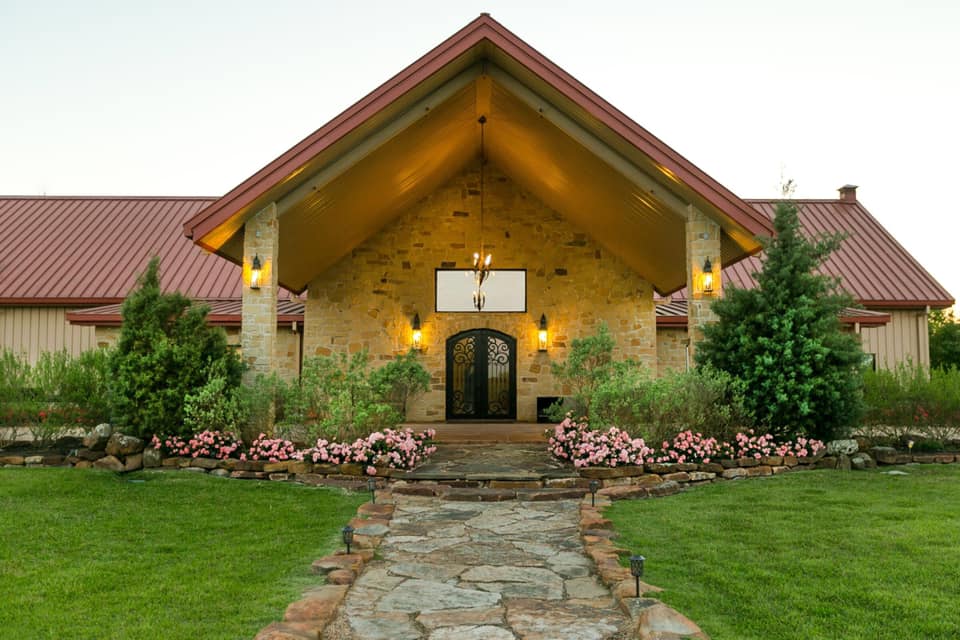 Do you host wedding shows, open houses? If so can you share some tips on how you make this event successful (how many vendors you allow, where do you adv, how many couples come through, how many book) Are these effective marketing events for your venue? "We have done two open houses and they were both on rainy days so not much luck. I firmly believe that word of mouth is what works best in smaller towns. "
Tips on providing great venue tours for potential clients? What materials do you provide on tours? Confirm and find out how many people are coming out, if the timing is around happy hour, give them beverages. "We provide a packet of details and sit down and talk about their expectations and what other couples have done with the space. Once I have shown them our ballroom and the cabins my cousin Darrell takes them on the grand ranch tour, and they interact with the animals, guests love it!"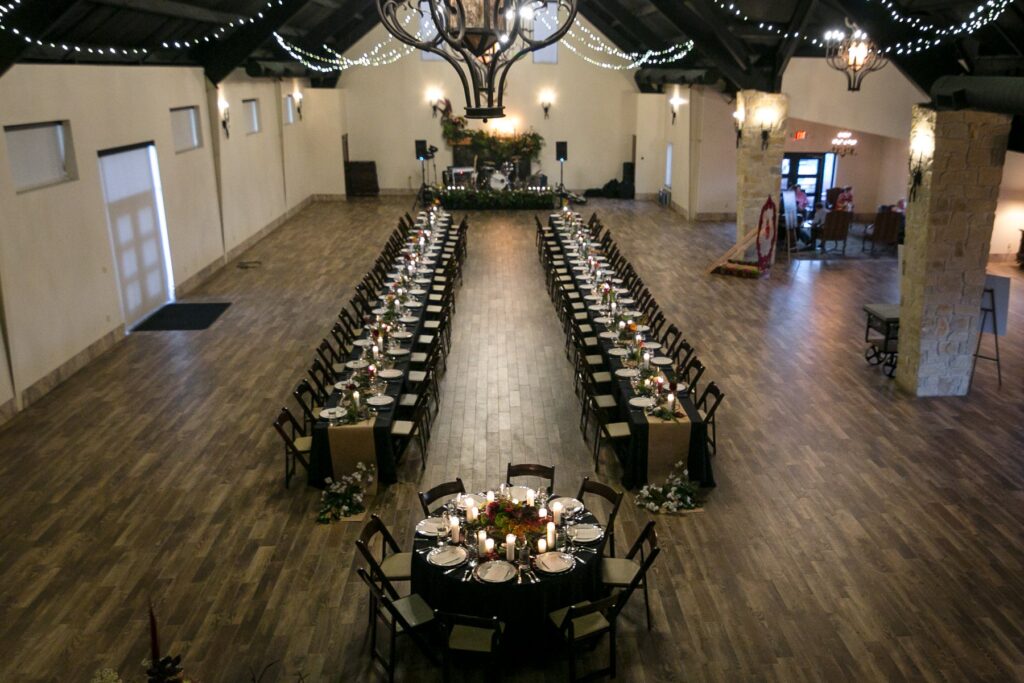 What do you think your couples love most about your venue? Any venue assets/features that help you book clients? "They all love that they can relax with us all weekend and have the wedding party and family on site in our cabins. We host the rehearsal dinner, wedding and reception, our motto is that stress is NOT allowed at the ranch."
Do you do your own advertising & marketing? If so please share any tips on best practices that help you get your business in front of more potential clients, get more leads, etc… "We work with our web designer and she guides us on email marketing and social media deals. Most of our social media is done by us and our guests help with great posts when they stay with us. "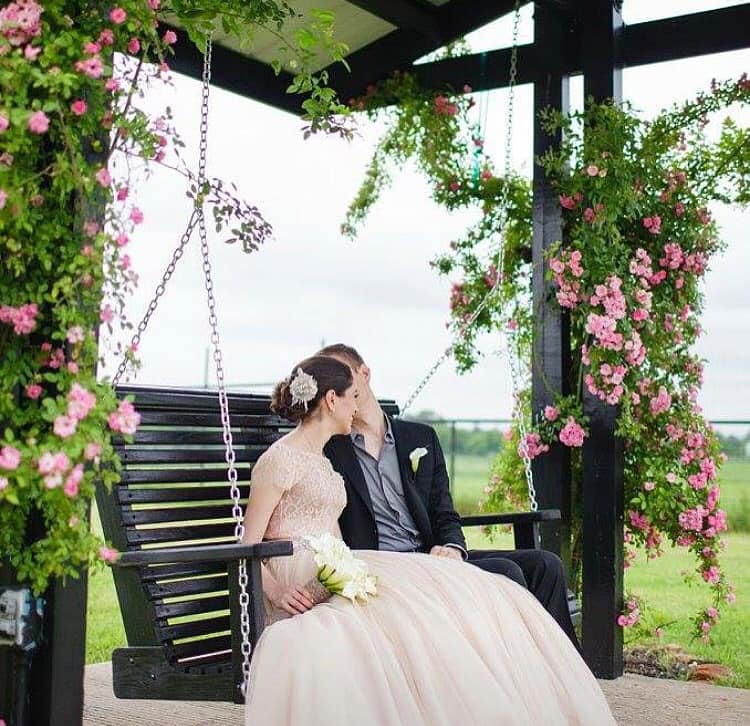 Please share any costly errors or regrets you may have learned from. "Magazine ads in print magazines, total and complete waste of money. Large wedding expos are not a good match for us either. Both are incredibly expensive and the ROI is just not there. "
Do you have any tips on contract development, any wording or clauses that help you the most? "Add all the details and laying out the payment plan, what is included and what is not. KISS method is best, keeping it simple and asking them if everything looks right before you sign, gives the couple a chance to add their edits. "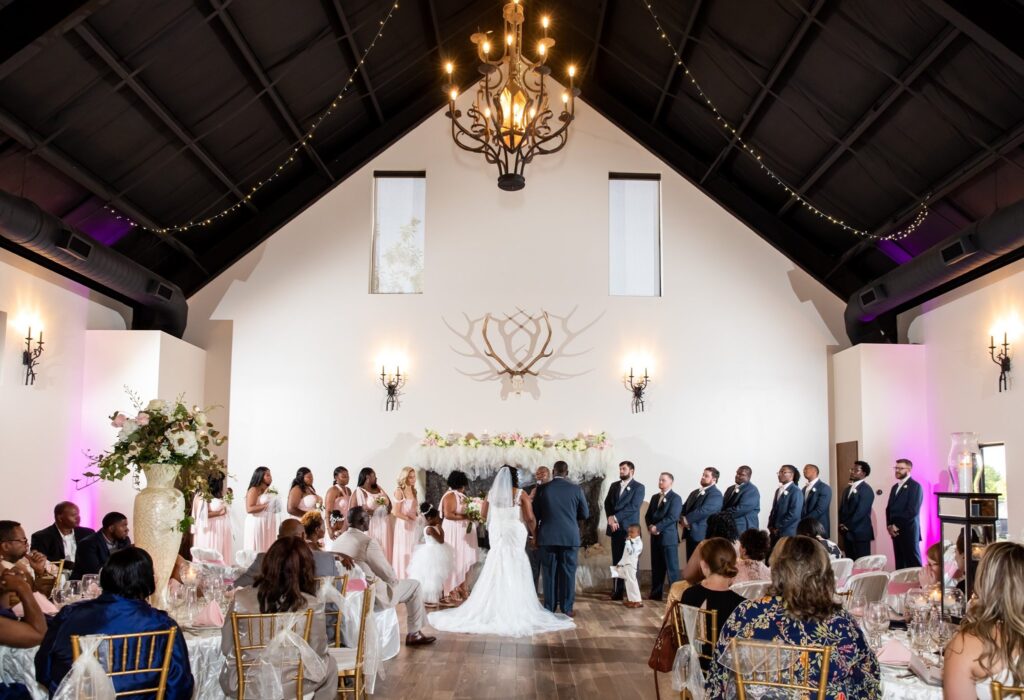 Do you have a great website? Tips on website design or features that help you attract, book clients? "Our website could be more dynamic, we are also a great airbnb so we have guests who just want to stay with us and then brides who want the whole enchilada, ballroom and cabins."
Building client relationships – how do you build up your client relationships? Any customer service tips or practices you can share? "I think of clients as friends so building friendships with trust and communication is the most effective way I have found to retain clients year after year. "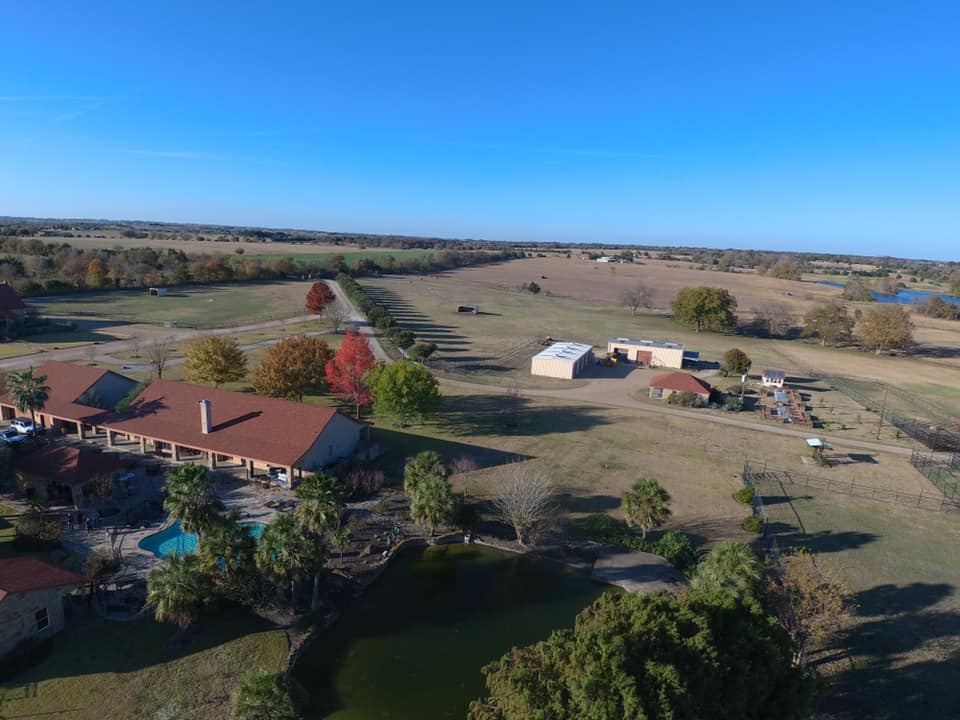 Any hard challenges you would like to share with venue owners and how you overcame that challenge? (permits, legal issues, neighbors, vendors, bridezilla/momzilla, bad reviews)? "Making sure the vendors you allow to work with you have the same service standards as you, having lazy, dirty caterers is the worst mistake I made. The bride insisted on using them but their service, appearance, food presentation and messiness did not match the quality of our venue. We quickly learn that having a list of preferred vendors you trust makes your life a lot easier. "
Do you have any stories of chaos you can share, something unexpected that happened during a wedding or event and the solution you came up with or how things were resolved (ex: I catered an event once and the venue owners dog kept getting out, the dog stole the whole pig right off the cutting board and our team had to chase him to get it back.) "The caterer ran out of food, we just kept passing the appetizers while we waited on the pizzas to be delivered. "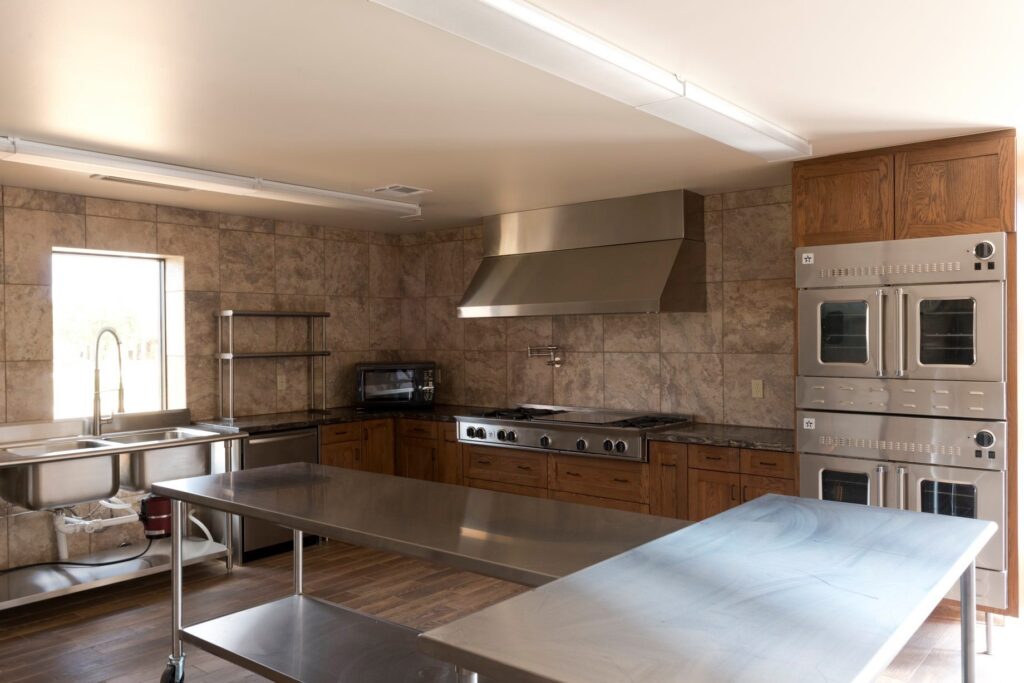 Do you have any tips you would like to share with other venue owners? "Focus on making the experience for the bride and her family a fun, pleasant one. Use your wisdom to set them up for success, the only job they should have on the wedding day is to enjoy themselves and be present."
Do you have any thoughts or solutions to share regarding Covid19? Or maybe just share how Covid is impacting your business. "Create a waiver of release so larger parties sign off on the risk they are taking by gathering. Clean, clean, clean, have staff on hand to just clean, door handles, bars, bathrooms."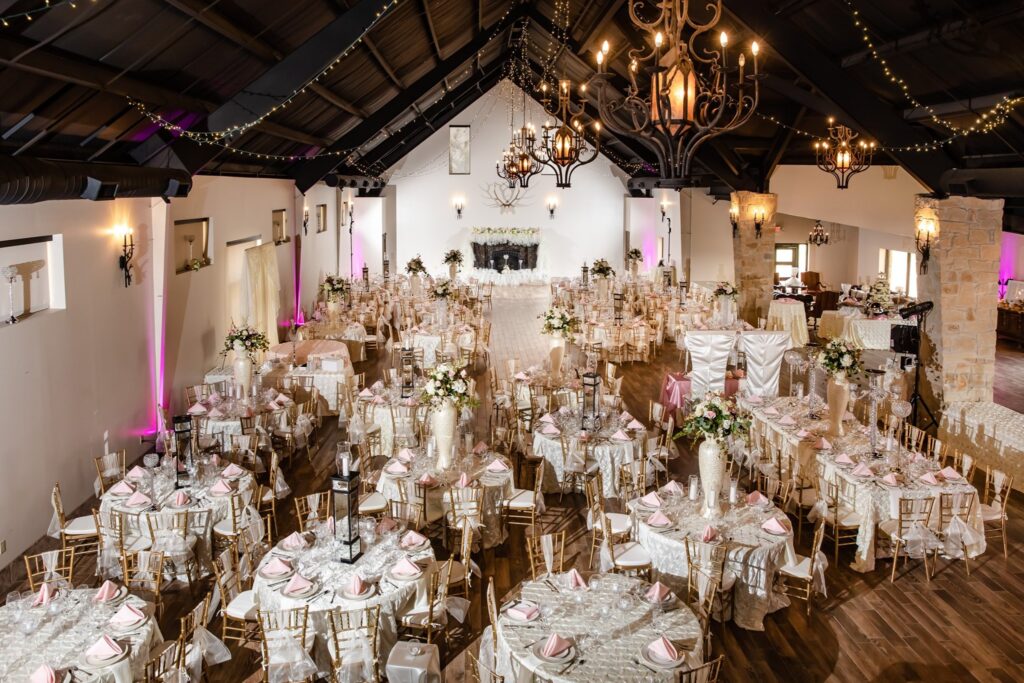 Any advice to anyone thinking of starting a venue? "Pray, right now venues are not doing well. Once we can have large events again I do believe we will have a ton of people ready to let loose!"
What are your couples top ten Fav parts/characteristics of your venue? "The ballrooms' tall ceilings and our twinkle lights, the animals (cattle, horses, goats, longhorns, elk, oryx, axis deer) the cozy cabins and right now our #1 most loved place is the pool and waterfall."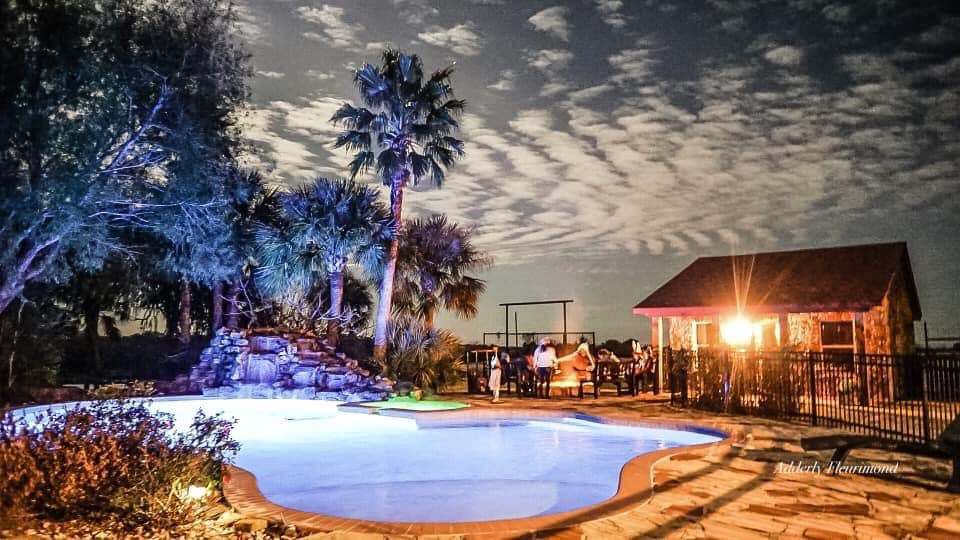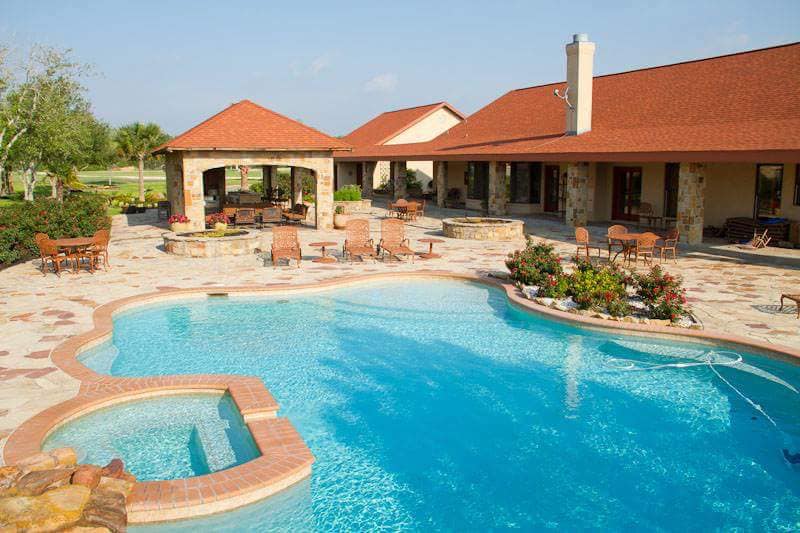 What are the top spots for shots around the venue? "The pecan tree near the pond, with the horses and by the waterfall."
Most popular foods at your weddings? "TexasBBQ of course!!"
What is the biggest challenge you have in managing weddings? "Selling more, we really want to sell more weddings."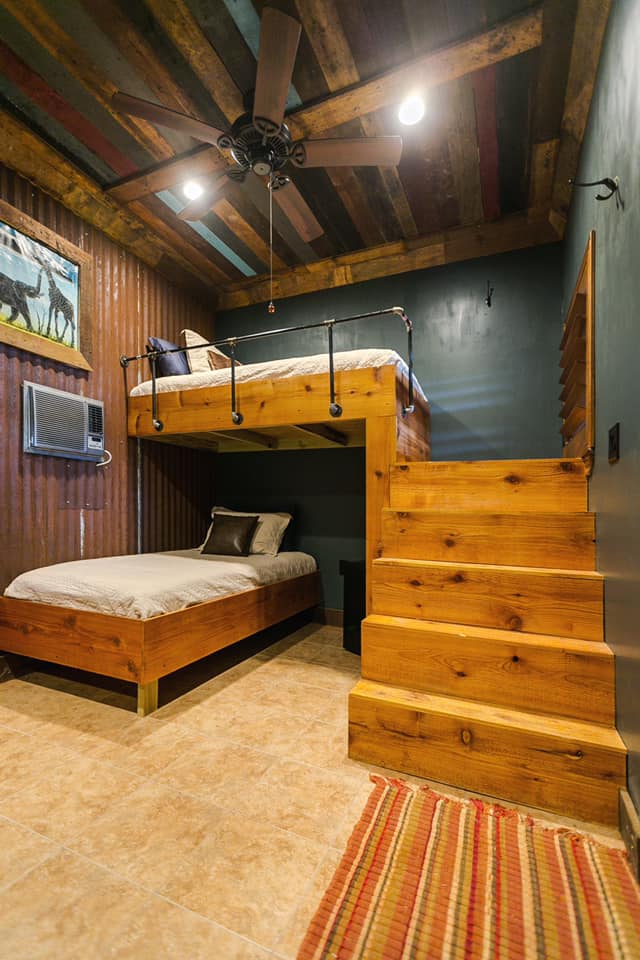 What are the couples who come to your venue looking for in their wedding? What seems to be the priorities that come up most often? "Our couples really want to have lodging for the whole weekend, a place for the wedding party to stay, we can sleep 30+ on site. "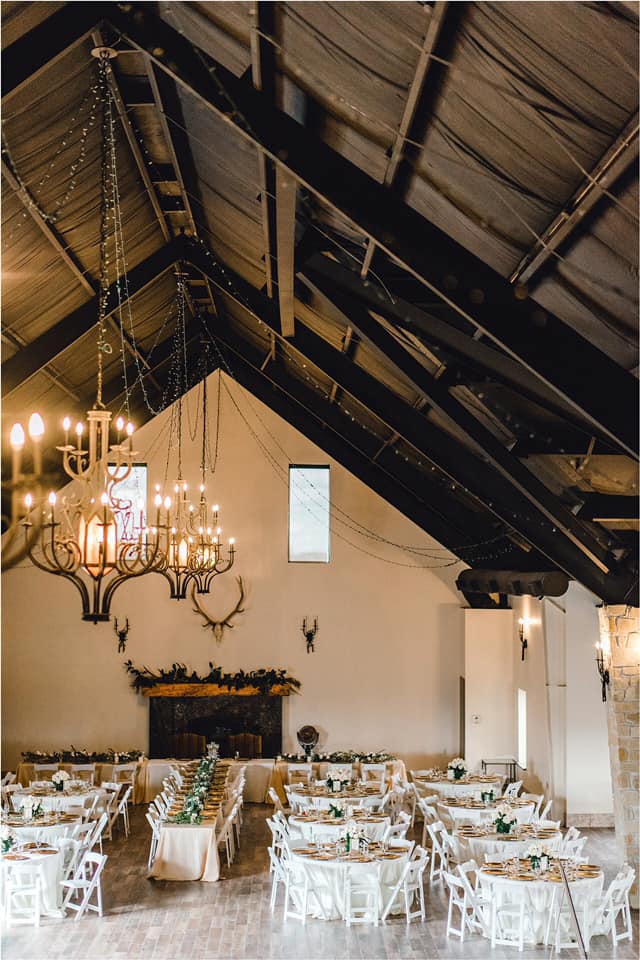 Can you share a few great vendors you have enjoyed working with?
Can you share some details about the most unique event you have ever hosted? "Wedding was full cowboy style with horse drawn carriage and dog carrying the wedding ring down the aisle. My second most favorit one is the Art Car Ball at City Hall in Houston, we had merman and mermaids in the fountain out front with fire breathing on floating stages."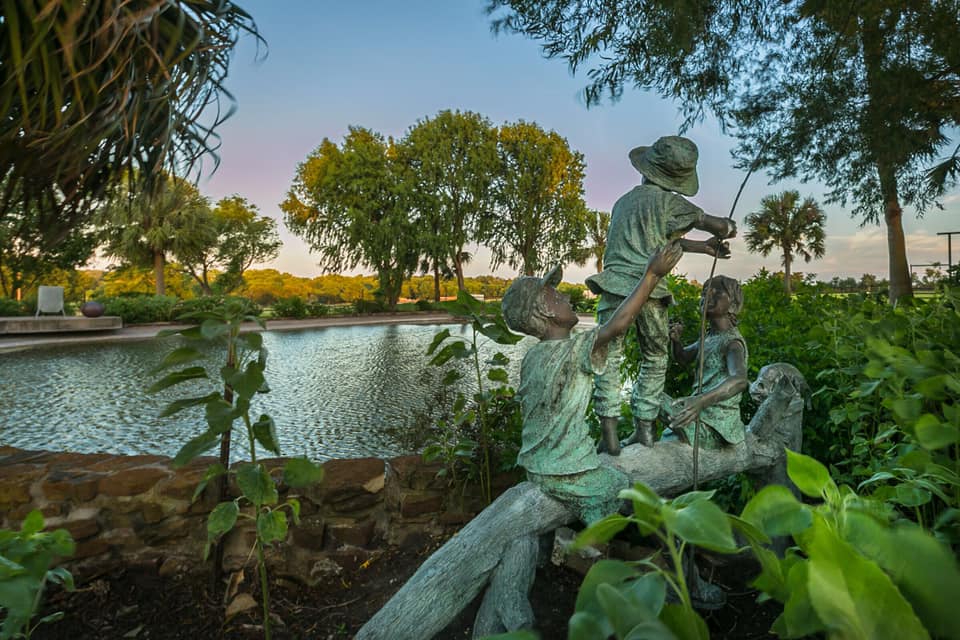 How is parking handled? "Valet or directed by our officers."
What is the most popular type of music played at weddings at your venue? "Classic 90's playlist."
What are the couples requesting for signature drinks? "Margaritas and Old Fashions"
Wedding Crashers – ever have one (critters included)? "Just a drunk ex-boyfriend, he was quickly escorted out."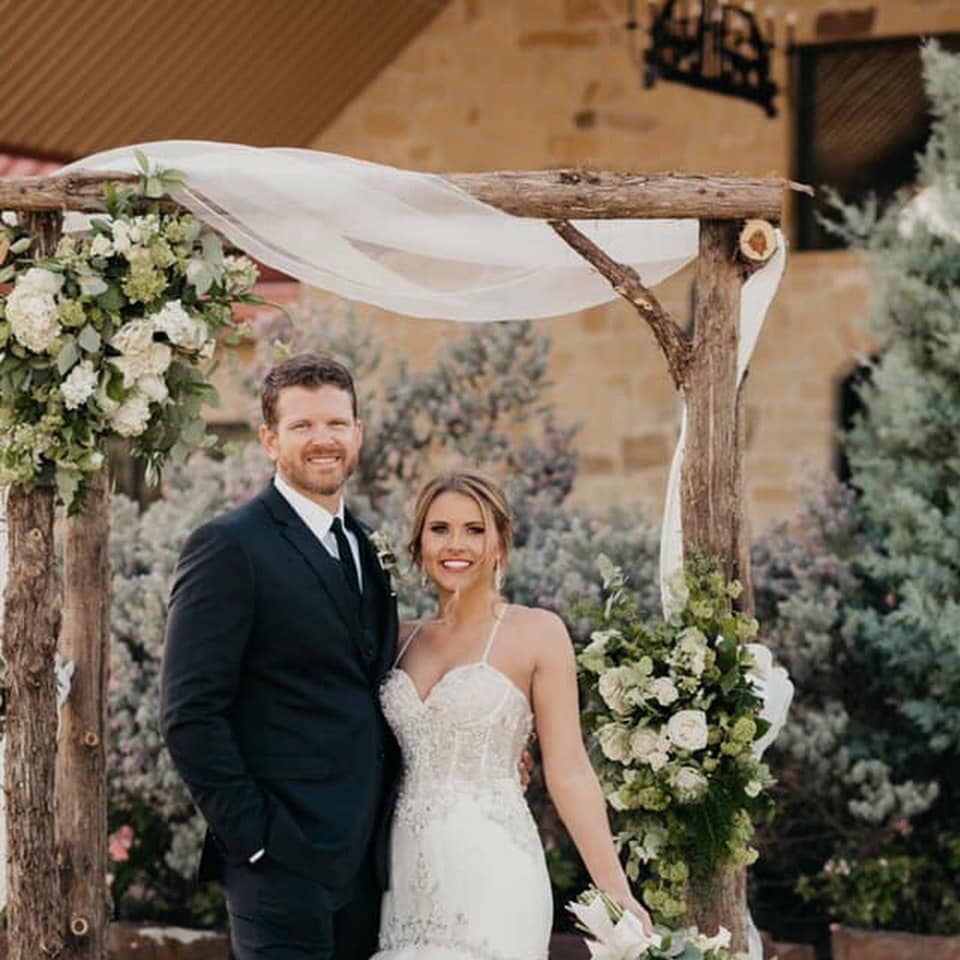 Broken Items, what are some of this damage issues you have most often and have you ever had something really unusual break at or before a wedding? "Knock on wood, we have not had damage. xo"
Most popular requests from couples, family, guests? "Discounts"
Dreaded requests? "Discounts"
How do you handle clean up at your venue? "All hands on deck and knock it out fast. We also have a massive mop machine like a zamboni that really works well."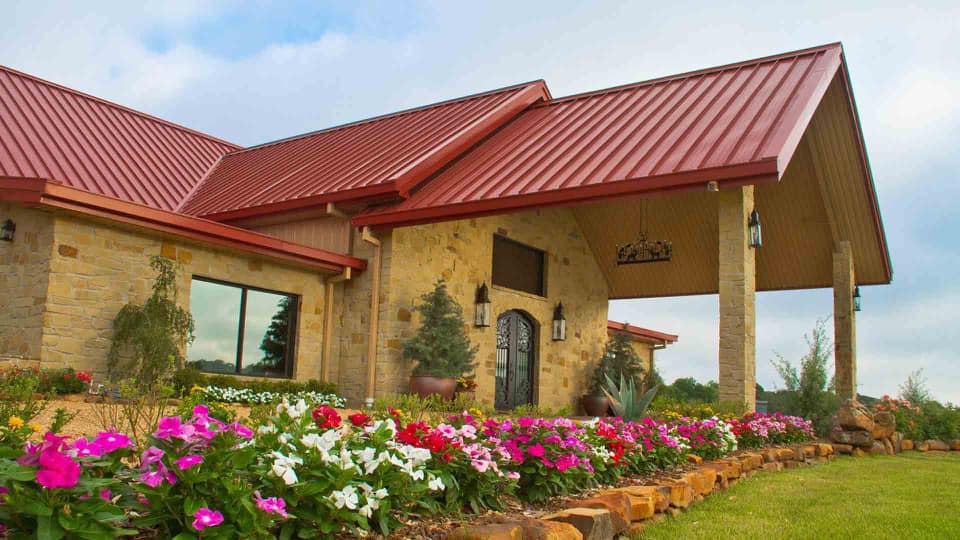 What time does your day begin and end on a wedding day? How exhausting is the average wedding? "9am ending close to 1am. It is damn exhausting but exhilarating and getting compliments from happy guests feeds my soul."
What has changed at your venue since you hosted the first wedding to the weddings you host today? "We are a well oiled machine, I think working events all my life helped us with formulating operational guidelines, which are always evolving. "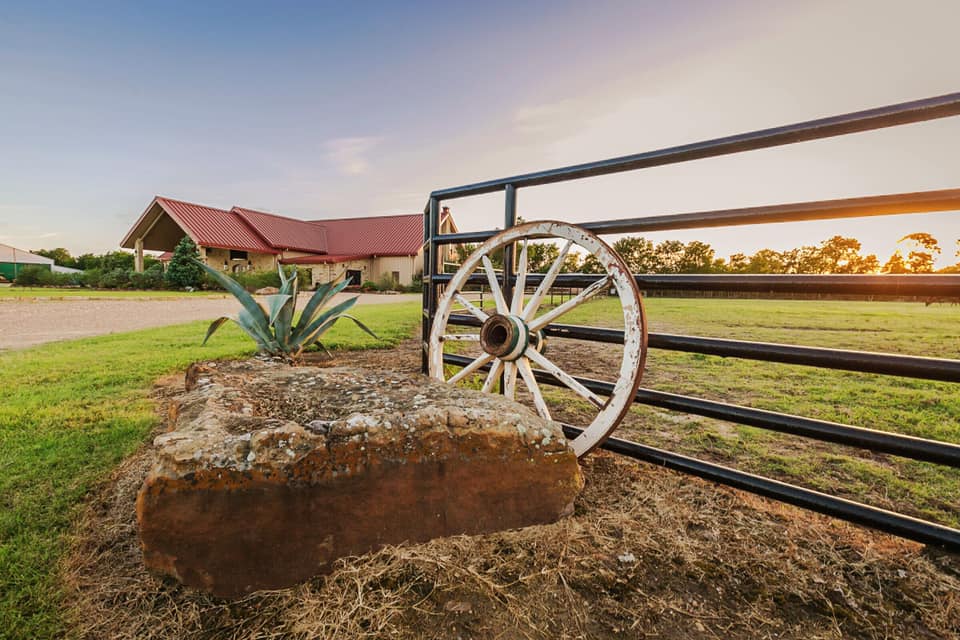 How have you changed as a venue owner from the time you hosted your first wedding?
"My confidence, we produce weddings, concerts, food festivals and galas, our reviews have all been five-star. Having a passionate, dedicated team and excellent relationships with local vendors is the formula for sustainable success."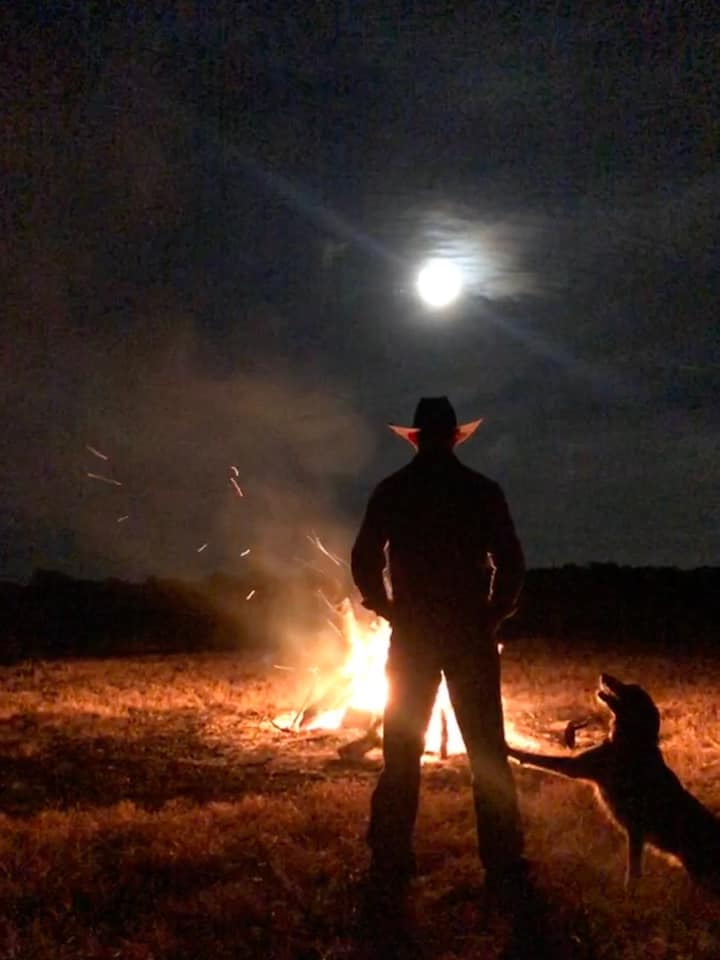 OH WOW, I loved sharing this Wedding Venue Owners Stories BLOG and I sincerely hope you enjoyed reading it and viewing the images. I want to thank Rockin' Star Ranch for taking time to allow us to peak inside their world, their "little slice of heaven in the Lone Star State"! You can't see it, but I have a huge Texas sized smile on my face.
You would like to connect with Rockin' Star Ranch I have their contact info below. If you would like to view our Wedding Venue Owners search map you can find Rockin' Star Ranch featured there along with about 1200 wedding venues all over America, Canada and a few in the UK and Australia. Engaged couples can contact me, Didi Russell, directly if you would like help finding a wedding venue or booking venue tours at any of the venue you find in our Wedding Venue Map or Wedding Venue Gallery..
VENUE OWNERS make sure you are a part of the Wedding Vnue Owners & Managers Community on Facebook. We have over 3300 active venue owner members and growing, just click here to join.
Rockin' Star Ranch FACEBOOK and Website, or call to book a venue tour (800) 778-3196. If you would like to be have your wedding venue featured in an upcoming Wedding Venue Owners Stories BLOG just contact didi@weddingvenueowners.com for details.
FINALLY….A few quotes about Texas.
"Texans know how to make people feel welcome" Joanna Gainnes

"I've always gotten along with Texan's. You've got to" Burt Reynolds

"Texas has four seasons: drought, flood, blizzard, and twister." – I don't know who said this one, but they weren't lying!