"Opportunity is missed by most people because it is dressed in overalls and looks like work" Thomas Edison
Maple Ridge Farm, Wedding Venue Stories: The Thomas Edison quote appears on the Maple Ridge Farm website under the "about us" section. I thought it was a fitting sub heading here because very few people understand the incredible amount of hard work that is required to not only renovate a historic property but also to manage a wedding venue! Wedding work is hard work! But Greg & Sue Rivard and their family are not the sort to back down from a challenge!
In December of 2007, the Rivard family purchased 30 acres of the 1923 vintage dairy farm property enveloped in Maple trees that is now known as Maple Ridge Farm. For years before, they had driven by admiring the beautiful scenery, and when it came up for sale, they knew it was meant to be their farm!

The Rivards completely remodeled the late 1800's farmhouse while working hard to maintain its integrity. Many of the materials used in the remodel were very similar in nature to the originals found when peeling back the many layers of time found on the walls and floors. After a year of working nights (after working at their other jobs) and weekends they finally finished with the remodel.
Meet Sue Rivard, one of the owners at Maple Ridge Farm. Sue shares her Wedding Venue Story with us and it's a great story! Renovations are no easy task but as you can see from the lovely images, they did an incredible job updating the venue while maintaining the history and regional character! This vintage Minnesota wedding farm venue is a valued member of the Wedding Venue Owners & Managers Community Facebook Group and featured on our wedding venue search map and wedding venue gallery. Thanks so much Sue for sharing some of your wedding venue wisdom and valuable experience with us.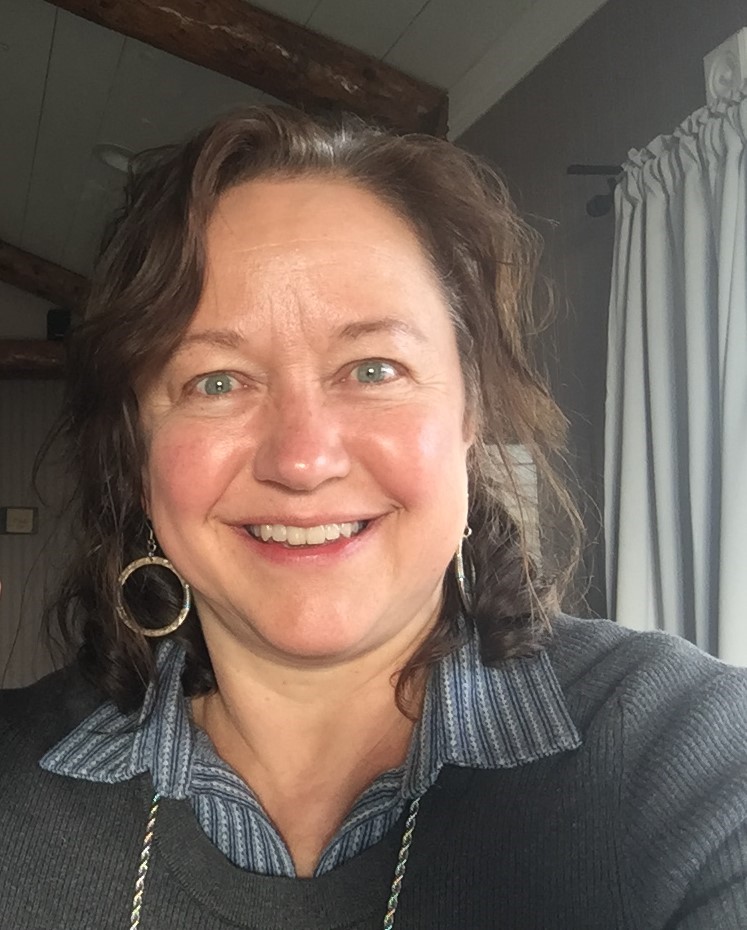 Why did you decide to start a wedding venue?
"We purchased our 30 acre farm in 2007 and anticipated fixing up the house and barn and flipping it for a hobby farm. Well 2008 came and we all remember what that did to the real estate market. We needed to get creative fast! We opened the house up first as a retreat house, and that is still how it is used throughout late fall, winter and early spring. Then the young lady that was raised on the farm contacted us to see if she could get married in her old barn. We agreed and that is how we got started in the wedding business. We love it. It was meant to be."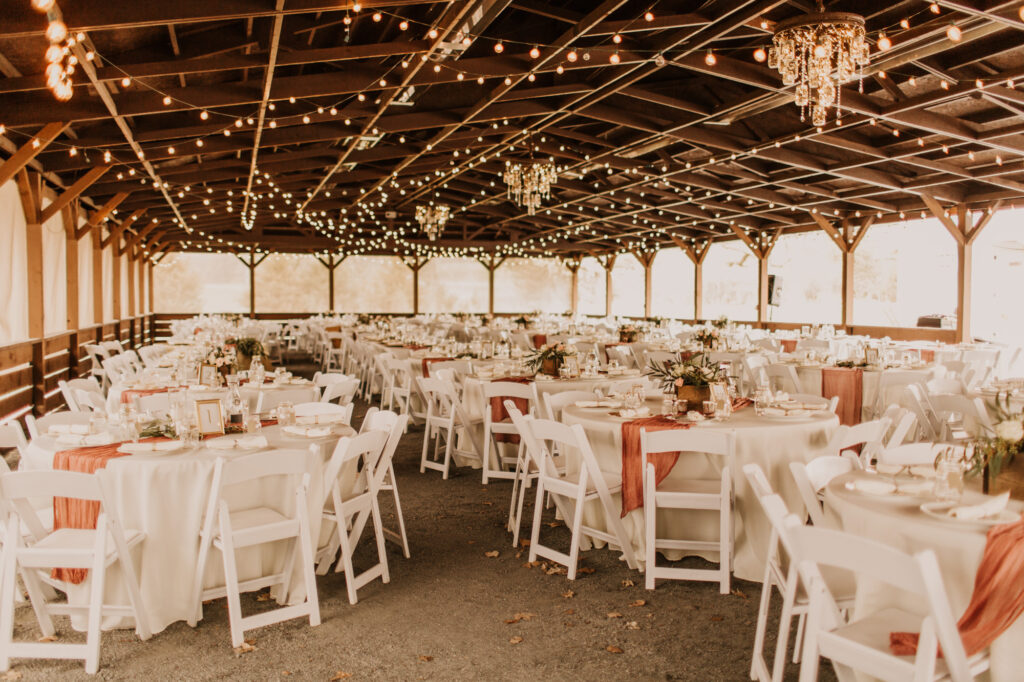 How long have you been operating a venue? "This is our 10th year."
Please share the story behind your venue name or how you came up with the name? "Our farm is located on a high ridge and covered in Maple trees, so Maple Ridge Farm. The westerly view from the back deck of our barn is stunning."
What do you like best about being a venue owner/mgr? "The ability to make my own decisions. And being able to manage my time as best works for me. Some things are early morning tasks, others late night, I get to pick! Also getting to meet all of the couples and their families and be a part of making their big day perfect."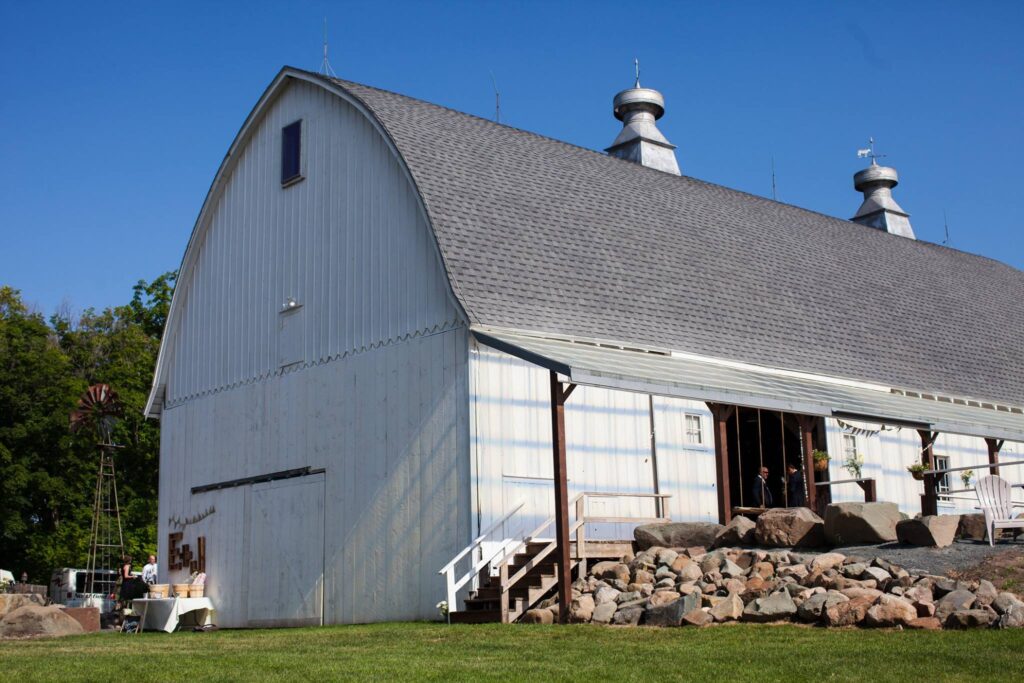 Please share your experience about how much effort & cost goes into running a venue. Things that couples and start up venues may not be aware of. (heating, cooling, adv, landscaping, staff, insurance, etc…).
"It's extremely costly, big bills and big expenses when you need repairs. Especially if you and your husband are not handy and willing to do the dirty work. My husband can build, landscape, fix about anything. Without that and our willingness to work typically 6-7 days a week we really wouldn't make money I don't think."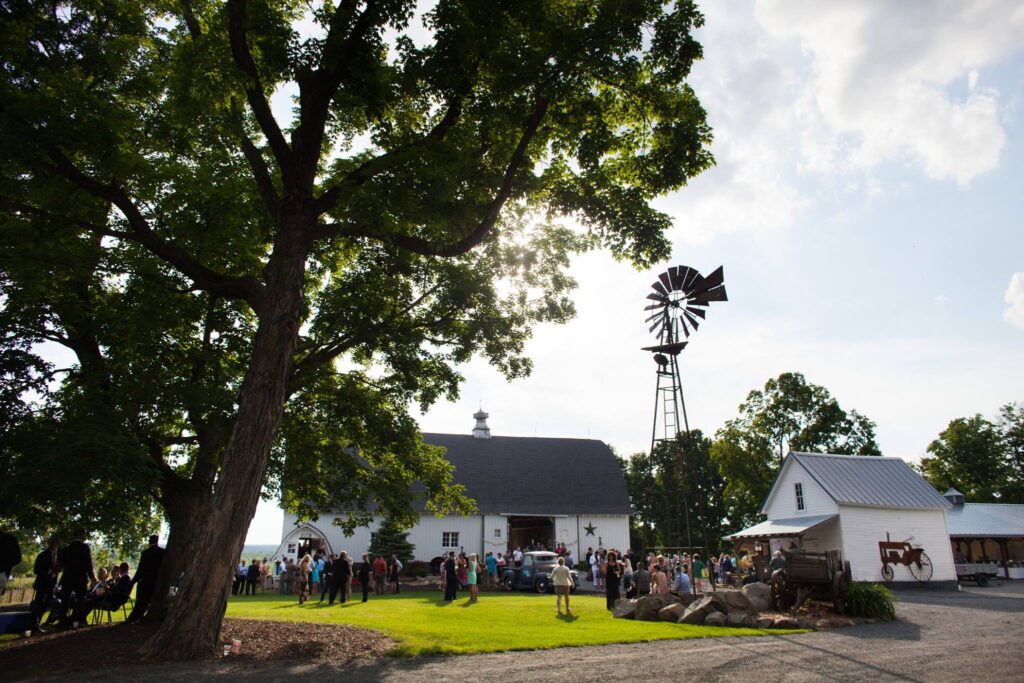 How many weddings do you host each year? "We host between 18 and 25 weddings each year"
What is your main source of lead generation? "Our website generates the majority of our leads."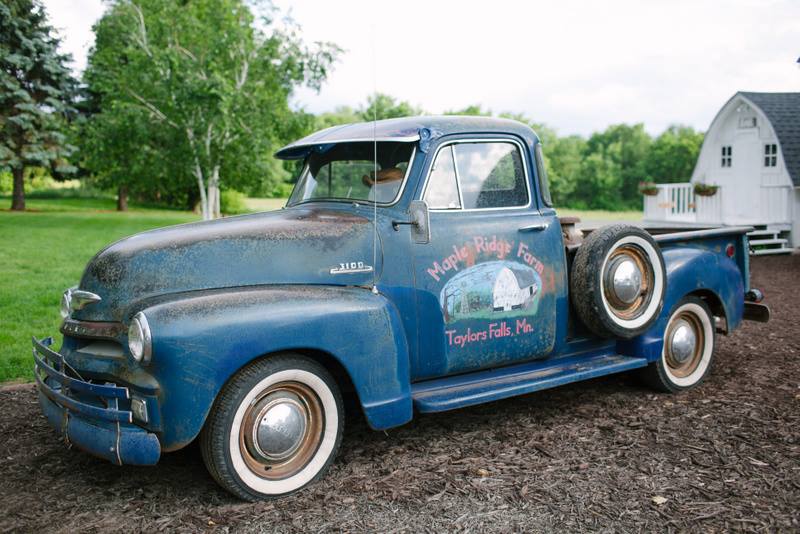 Do you host wedding shows, open houses? If so can you share some tips on how you make this event successful.
"We typically host one open house every fall. It's not necessarily a great marketing strategy but allows the couples to return with family and do tastings from our favorite caterers and meet with our other preferred vendors. It's helpful to the other vendors as well as it eliminates meeting separately with all of these clients. And it's really fun!"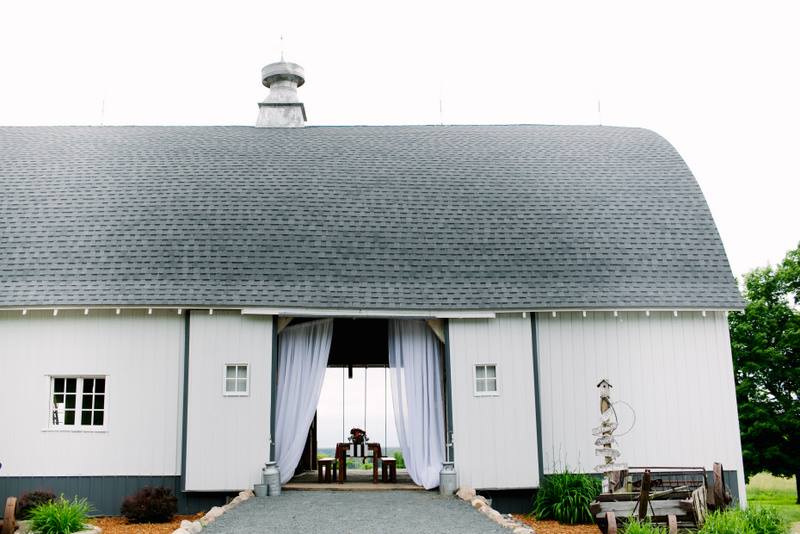 What do you think your couples love most about your venue? Any venue assets/features that help you book clients?
"A big selling point for our venue is the house onsite. They can stay the entire weekend if they choose, which makes the whole wedding experience very relaxing. We also have back up plans galore for almost every situation that arises. We can be very flexible."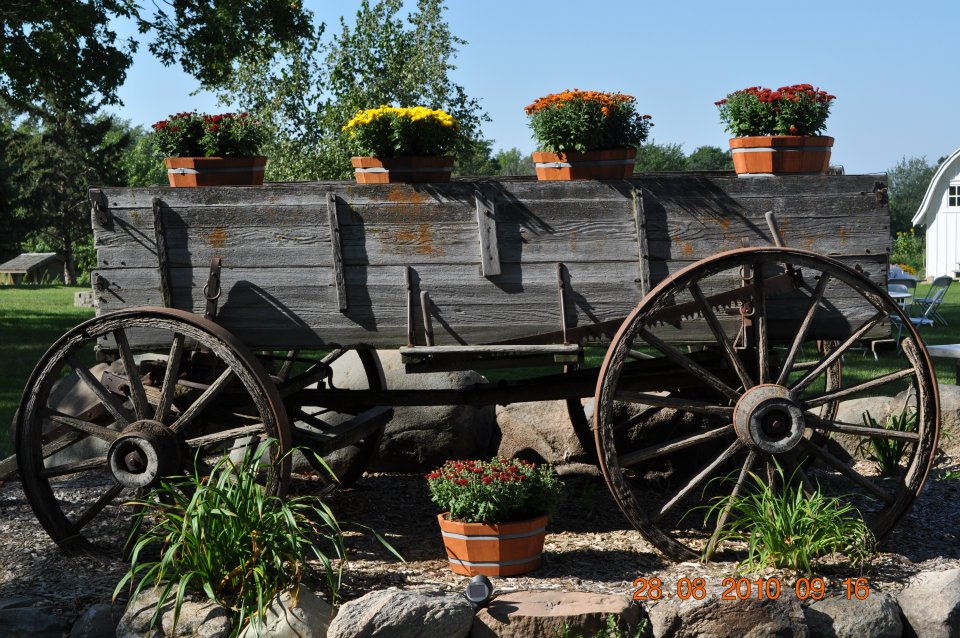 Please share any costly errors or regrets you may have learned from.
"I learned the hard way by not requiring a substantial amount of money be paid until right before the wedding. Had a few cancellations. Making clients pay at least ½ 10 months out makes them commit."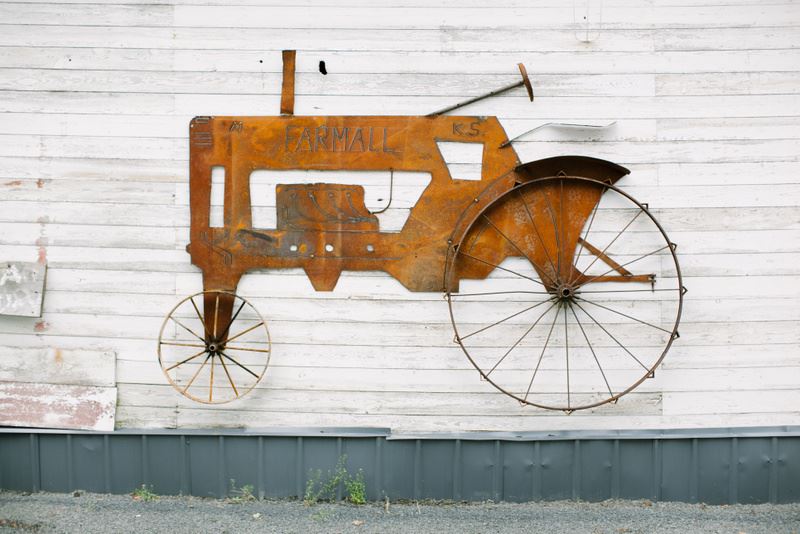 Do you have any website tips you can share with us? "I have a pretty good website. This winter I plan to make it great!"
Building client relationships – how do you build up your client relationships? Any customer service tips or practices you can share?
"Just be friendly and share stories with them."
Any hard challenges you would like to share with venue owners and how you overcame that challenge?
"Permits and changing legal issues wear me down. They can make up rules as they go, and change the rules you just spent money on complying with. It never ends."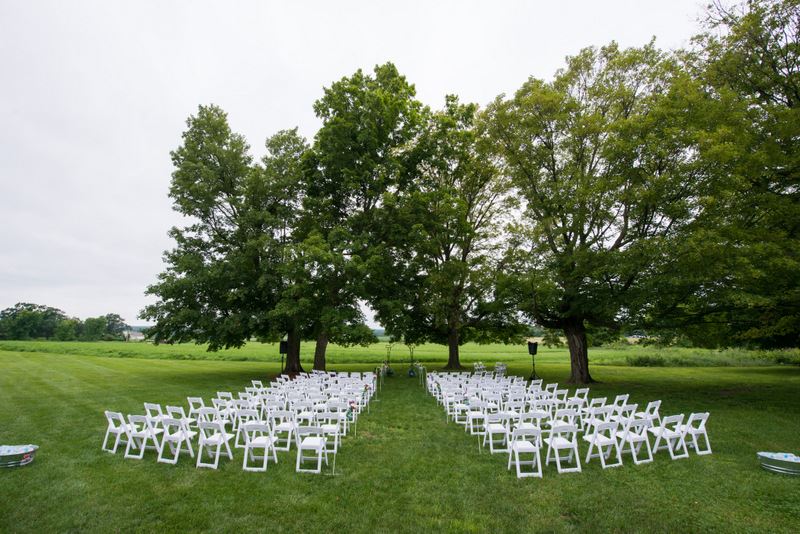 Do you have any stories of chaos you can share, something unexpected that happened during a wedding or event and the solution you came up with or how things were resolved?
"Once a baker delivered the cake and tripped and fell which resulted the all three tiers of the cake being ruined in a pile in the driveway. The bride and groom were taking pictures. I had some of the groomsmen clean up the cake, while the rest went to the local grocery store to buy cupcakes. The bridesmaids kept the bride distracted so she didn't notice and I redid the display to handle the cupcakes rather that the cake. Mission accomplished, the bride didn't notice until someone told her during the dance."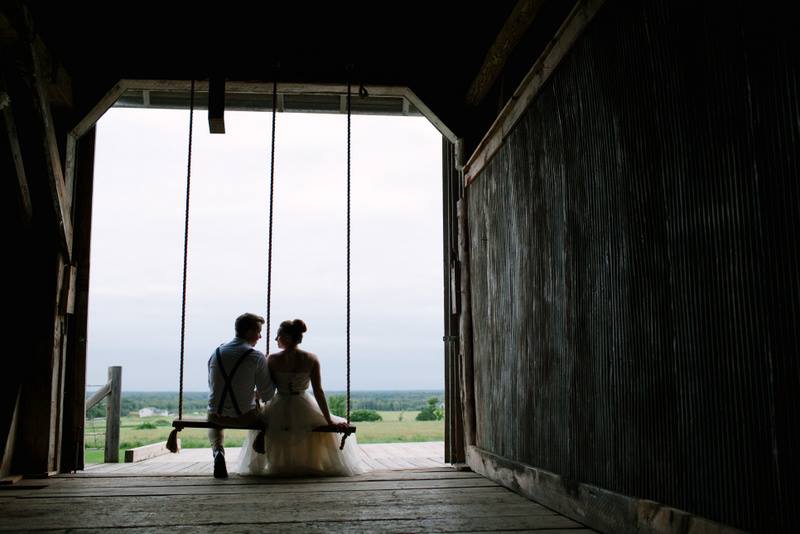 Do you have any thoughts or solutions to share regarding Covid19? Or maybe just share how Covid is impacting your business.
"Covid has hit our industry, and consequently our venue very hard. The financial devastation and emotional roller coaster for the brides, families, and wedding vendors is daunting. I hope we all can recover."
Can you share some advice for anyone thinking of starting a venue?
"Do market research. There are a ton of new venues. Make sure your area isn't saturated or none of you will make any money."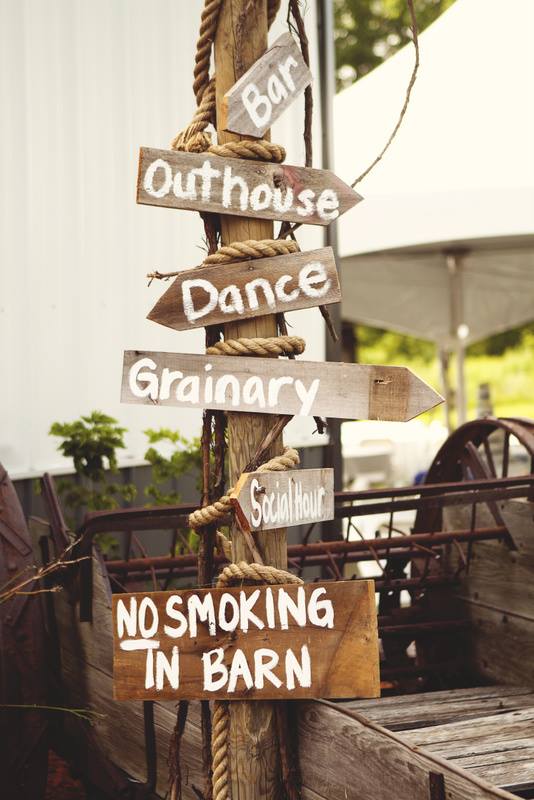 What are your couples favorite features of your venue?
"The tremendous amount of open space and the house onsite that they can use and stay over if they wish."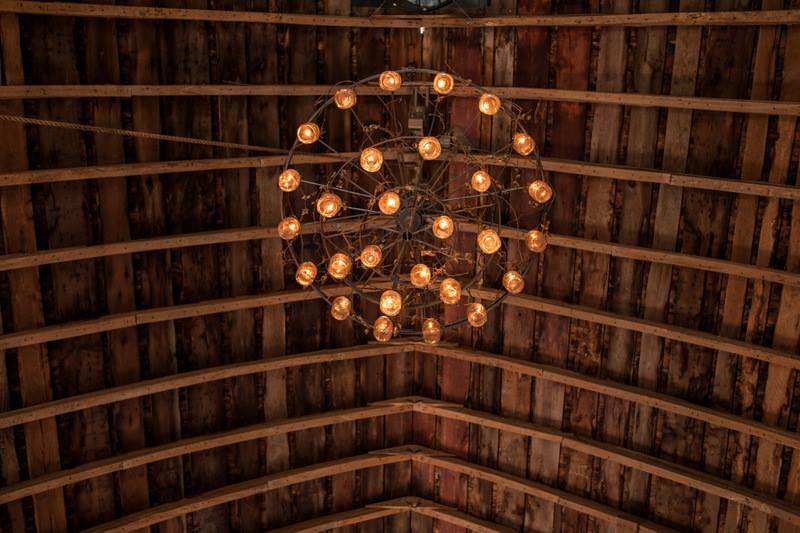 What are the top spots for shots around the venue?
"Our spectacular sunsets, swing, old truck, stone/wood barn wall."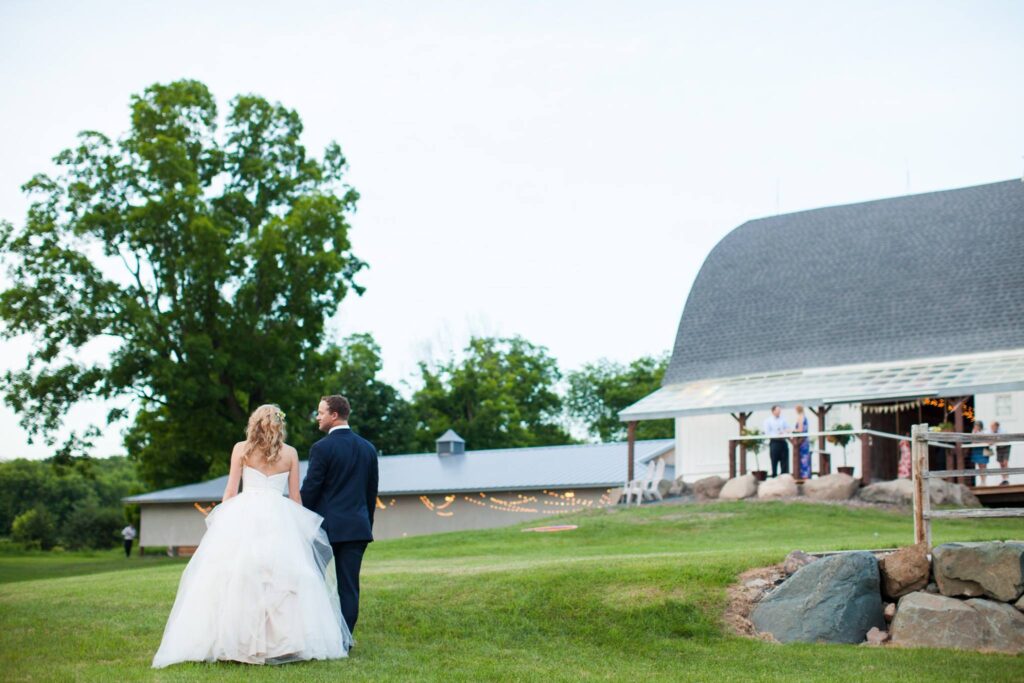 Most popular foods at Minnesota Weddings? "Chicken, pasta salad, pork (pig roast), Caesar salad, baby red potatoes."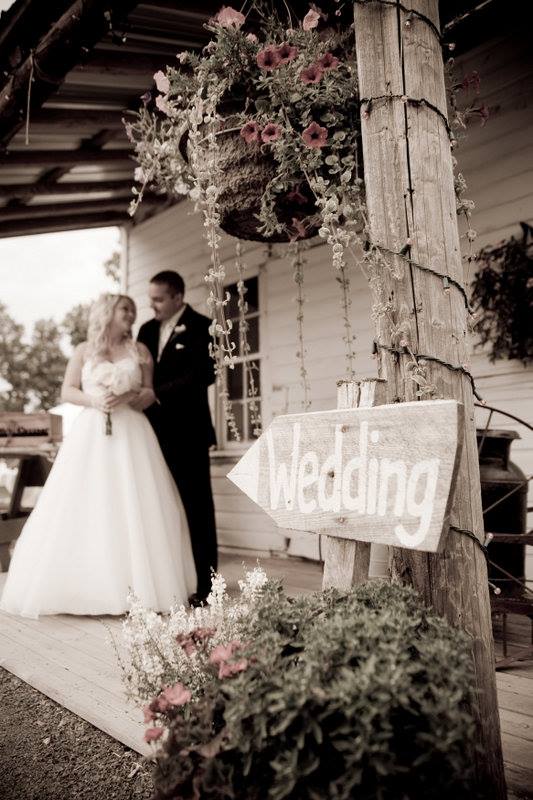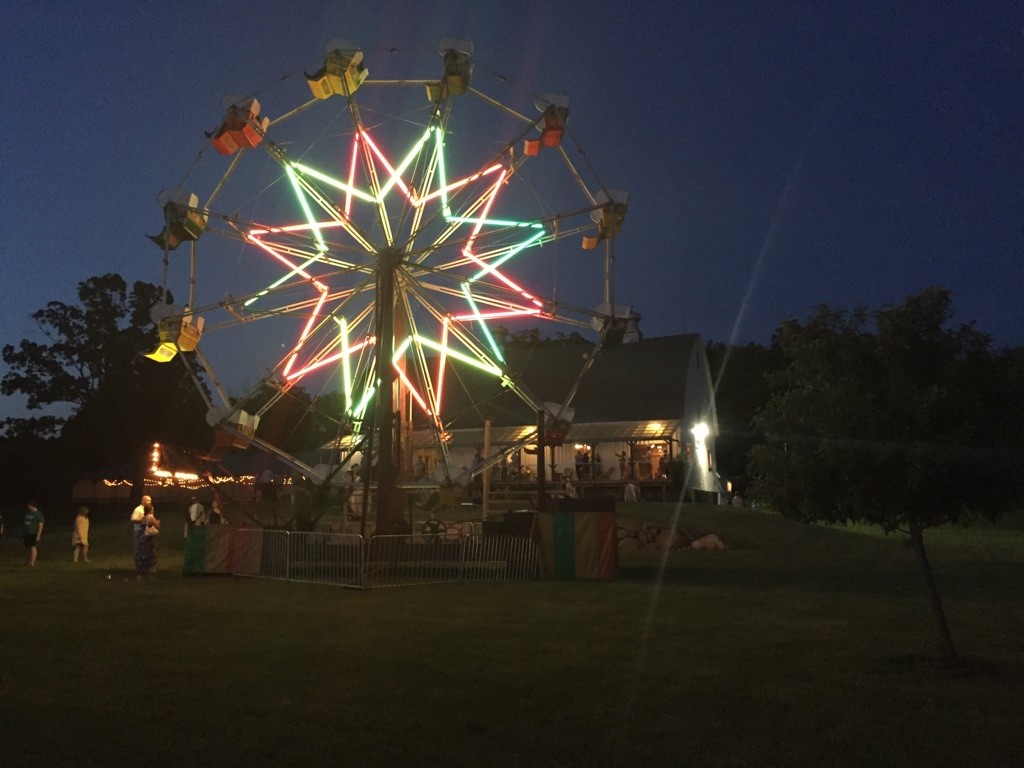 One of the most unique events hosted by Maple Ridge Farm was a wedding where the couple wanted a ferris wheel! This sounds like a fun couple to work with and I wonder, how many rides did venue owner Sue Rivard take on the wheel? I would have definitely tried it out. Venue owners, have you ever had a ferris wheel at your venue or something else that was unique? Please share your answers in the comments section at the bottom of the page.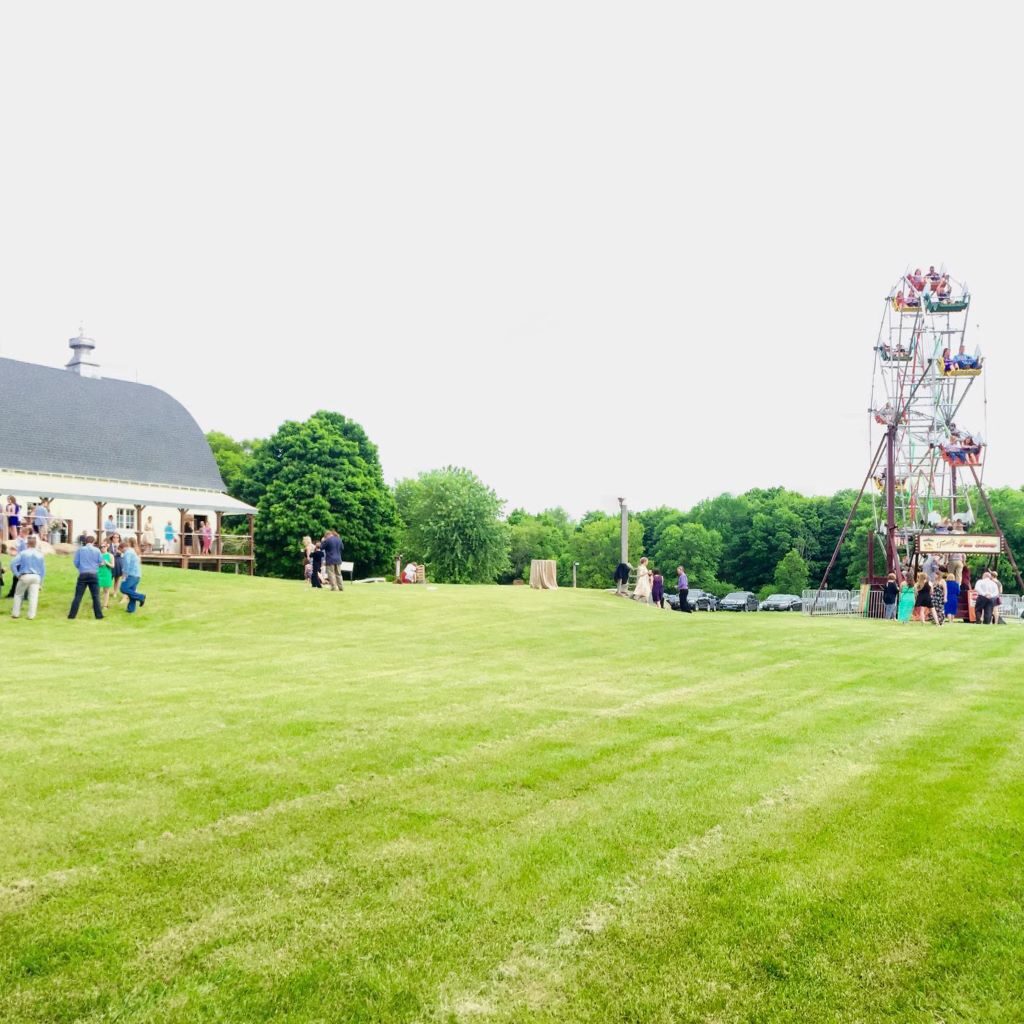 How do vendors load in to your venue? "They get to back right up to the area. They love it! We have a huge area with a big driveway."
How is parking handled? "We are lucky and have a lot of land with a big field for parking."
What is the most popular type of music played at weddings at your venue? "Typical wedding dancing songs, country music, and 90's pop"
Wedding Crashers – have you ever had one? "YES! They booked a nearby venue and wanted to try the food the caterer at our wedding was serving."
Do you have any requests you prefer to avoid? "Can we camp? Can we take down your lighting and put up our own? Can you remove your arch, my dad made one I'd like to use. Can we serve our homemade beer?"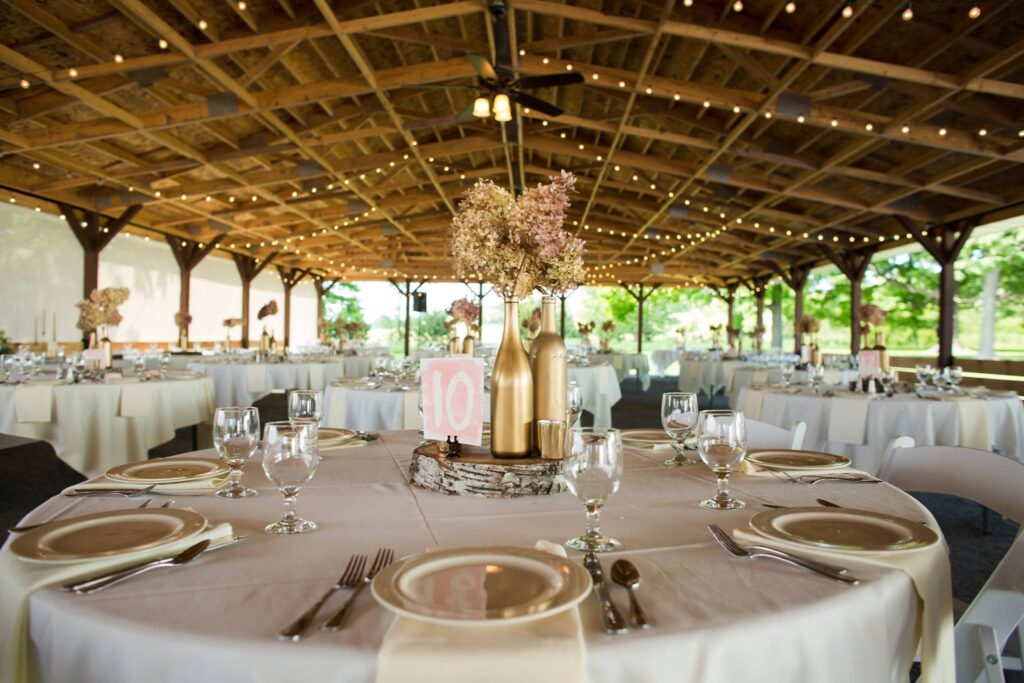 How do you handle clean up at your venue? "Staff cleans up as much as possible during the wedding, guests clean up their stuff after their wedding. Our staff cleans the area on Monday with a touch up the day before the next wedding."
What time to does your day begin and end on a wedding day? How exhausting is the average wedding? "Usually 7 am – 10 pm, (maybe a nap around 1 when they are doing pictures. Extremely exhausting! But also exhilarating!"
I want to thank Sue Rivard for taking time out of her busy schedule to share the Maple Ridge Farm, Wedding Venue Stories BLOG! If you would like to be featured in an upcoming blog please contact didi@weddingvenueowners.com or use the contact form on the "What's Up" page. Engaged couples can contact visit the Maple Ridge Farm website contact page to arrange a venue tour. You can connect with Maple Ridge Farm on FACEBOOK to find more images and info. Please leave some comments below and check some great local Minnesota wedding vendors in the next section.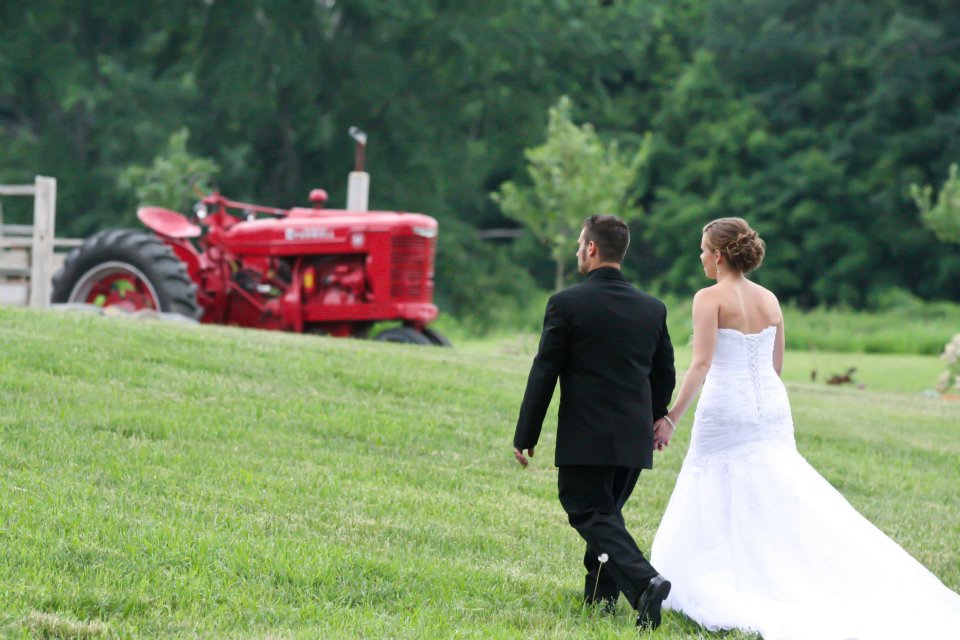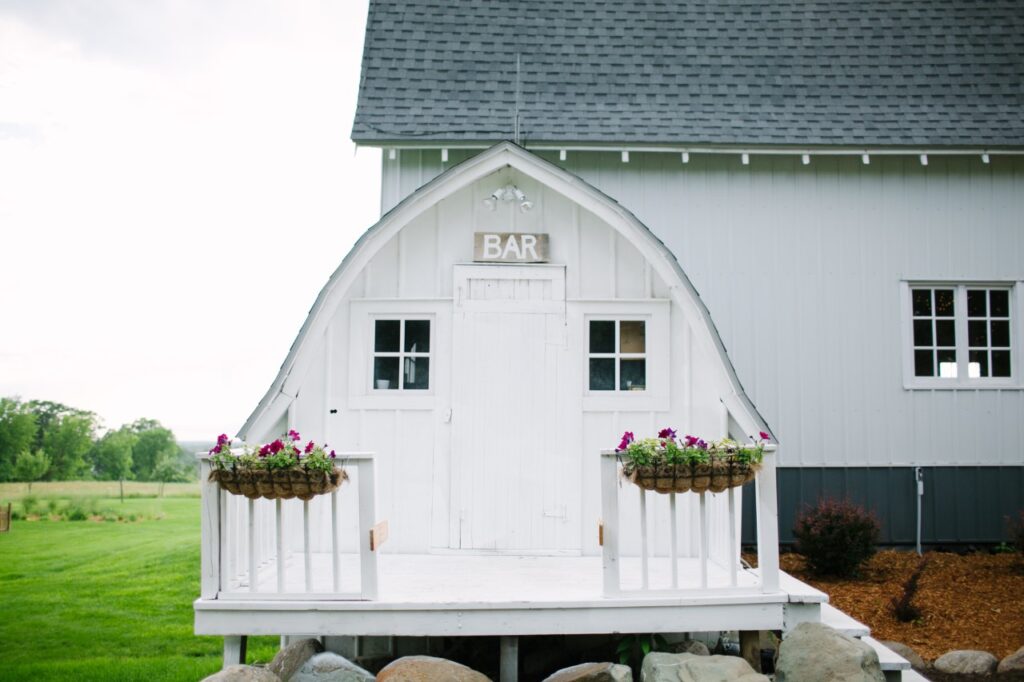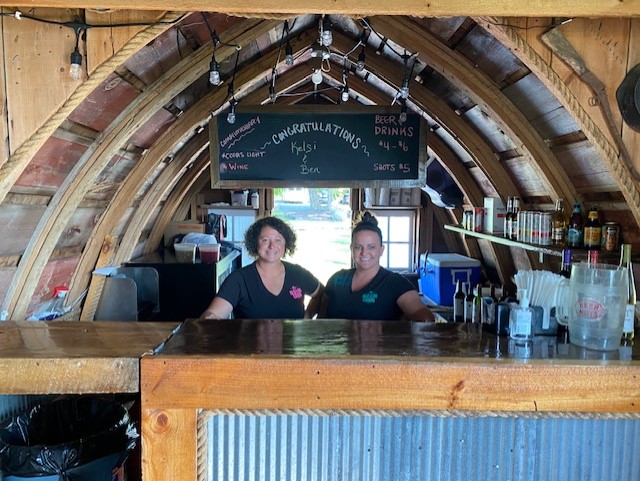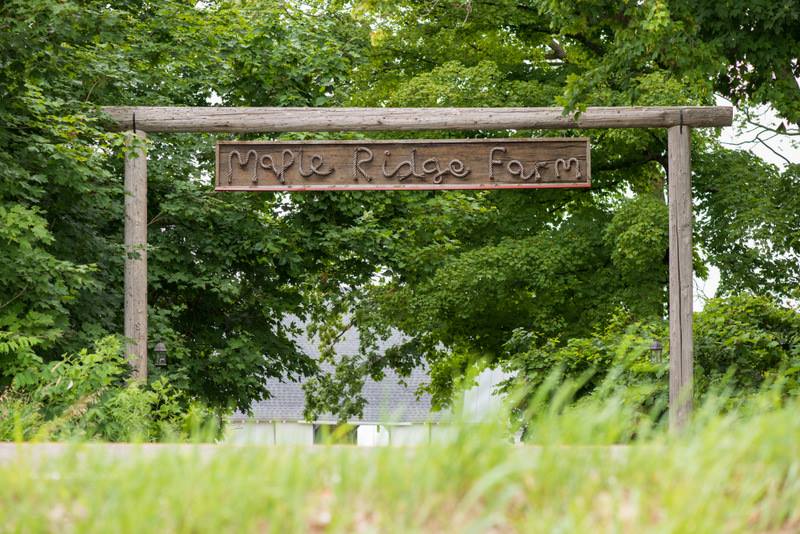 Rumor Has It…These Vendors Are Stand Out Professionals in the Twin Cities Minnesota area & Deserve a Spotlight!
Thanks so much to all the incredible wedding photographers and videographers who provide the beautiful content needed to showcase the wedding industry! Without you the wedding industry would not shine so bright. I have the greatest respect for our wedding photographers and content creators and always do my best to make sure I have proper permission to share images that you see featured in this blog or anywhere on this WeddingVenueOwners.com or our social media. If by chance I have not given credit to a photographer please contact me at didi@weddingvenueowners.com and I will add the proper credit. Thank you all for stopping by this blog, PLEASE leave some comments and check out the other Wedding Venue Owners Stories.
"The Best Asset Of Any Wedding Venue Is The Owners" – Didi Russell, Wedding Nerd