1927 Former Ice Warehouse is Seattle's Industry Chic Wedding Venue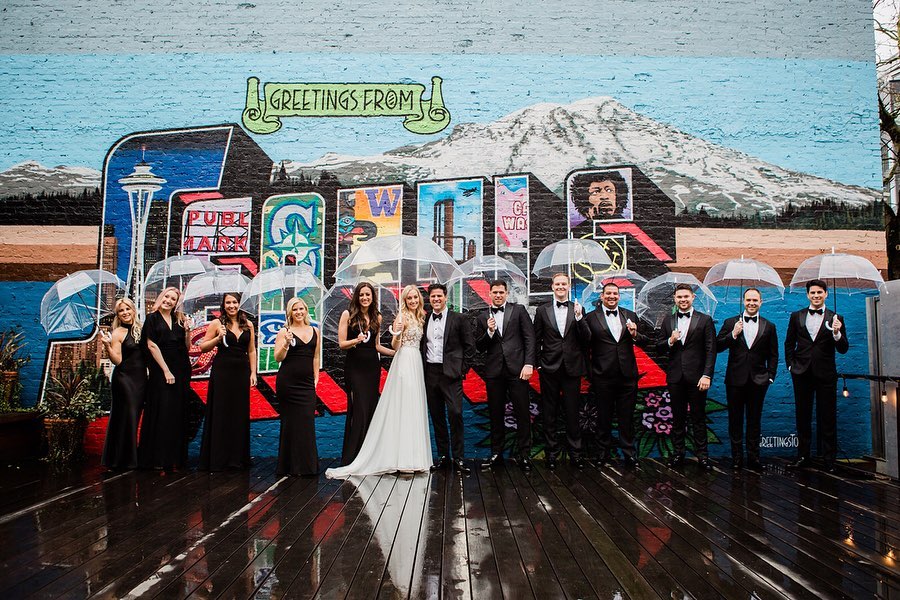 Welcome to the Block 41 Wedding Venue Stories! Let's start with a little history from the Block 41 Website: Block 41 first came to life in 1927 as a garage for the Kennedy Wagon Company which relocated from a building on nearby Battery Street. Soon after being completed the building was taken over by the Ice Delivery Company. The ice distribution business was managed by a man named Albert L. Ewing. "Bert", an ice man as he was known, believed in paying it forward. In a meeting of the Northwest Association of Ice Industries in 1920, he boasted about his company's profit sharing plan and how it helped with employee loyalty. Bert also was a poet who wrote heartfelt poems about his wife, Anna, known as "Tot", and about his love of Seattle and the Northwest. Some of his poems were recently compiled into a book by Bert's grandson, Peter Cameron. This collection of poems is aptly named "Musings of an Iceman". Bert also was a dedicated gardener and outdoorsman. He was a longtime president of the Seattle Cactus Society and held a patent for an outdoor camping stove.
Block 41 has chosen to honor the spirit of this special Seattle ice man by dedicating our event spaces to his memory. You can rent the Musings Gallery, the Ewing Theater or the Bert and Tot Ballroom. Bert's family members are happy about that and we think Bert would be too.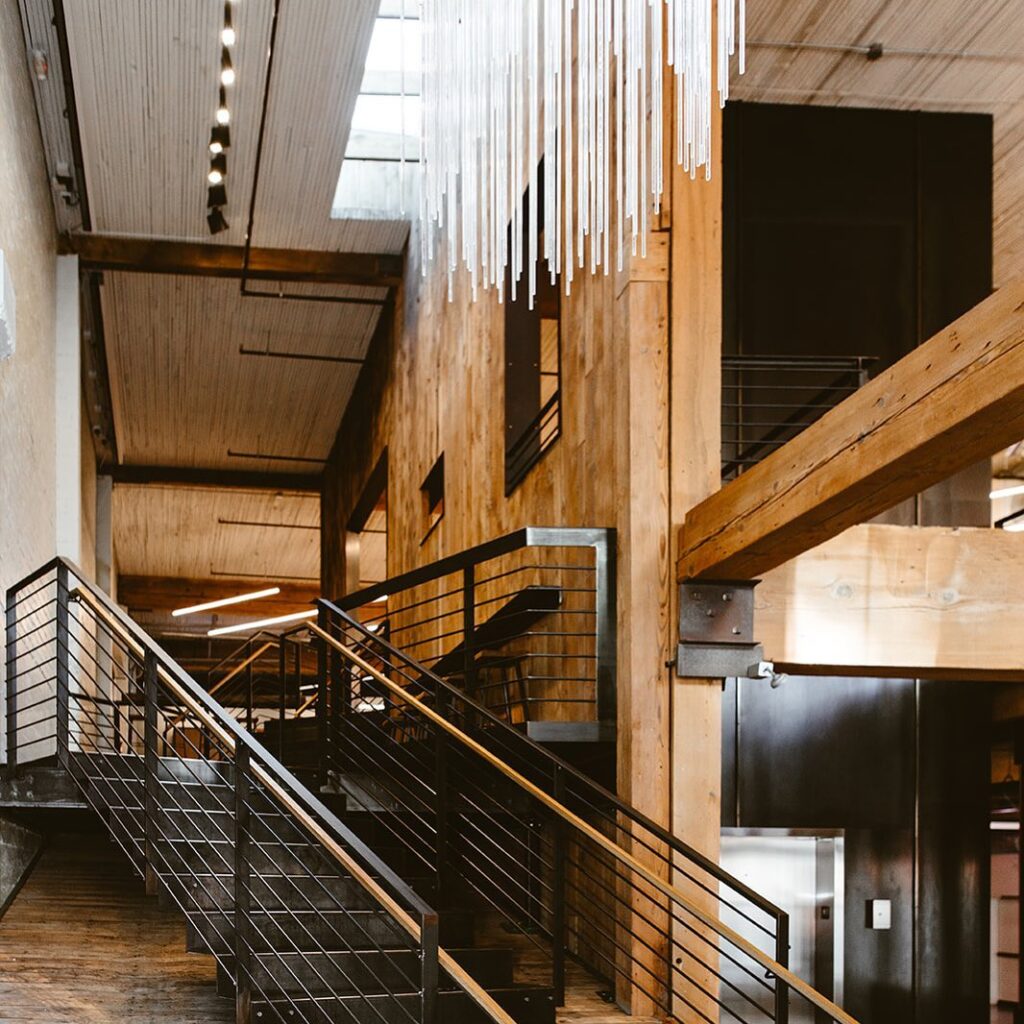 Meet Beth Herron, Venue Manager at Block 41. Beth was so kind to take time away from her busy schedule to grant me an interview. Beth shared so much information on what its like to manage a wedding venue in Seattle. You can read the interview questions below and view images from the venue and vendors. We are so fortunate to have incredible wedding venue owners and managers sharing valuable information. I sincerely hope you enjoy reading about Block 41 and for the love of Nirvana PLEASE leave some comments in the comments section at the bottom of the blog.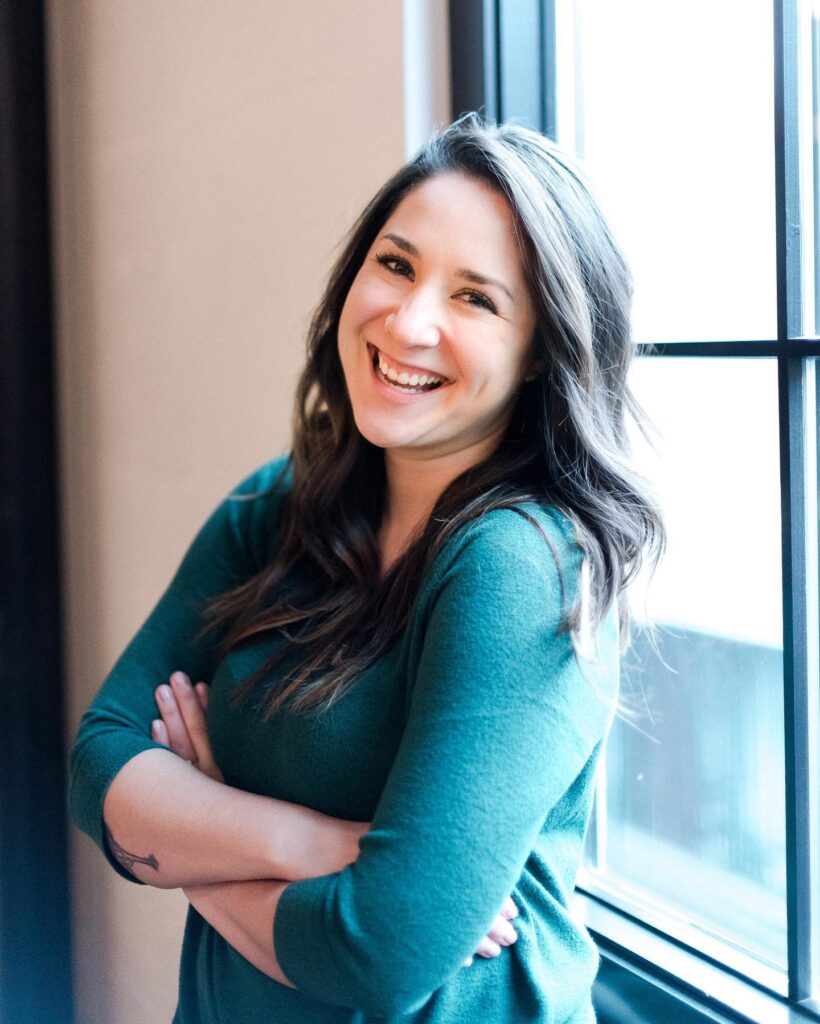 If you would like to feature your wedding venue in an upcoming Wedding Venue Stories blog please contact Didi@weddingvenueowners.com. You can view our Wedding Venue Map to find venues all over the world!
Beth what are your top ten favorite Block 41 features/characteristics?
industrial
chic
large
indoor/outdoor space
modern yet historic
RBG custom lighting
wood floors
white washed brick
downtown Seattle
urban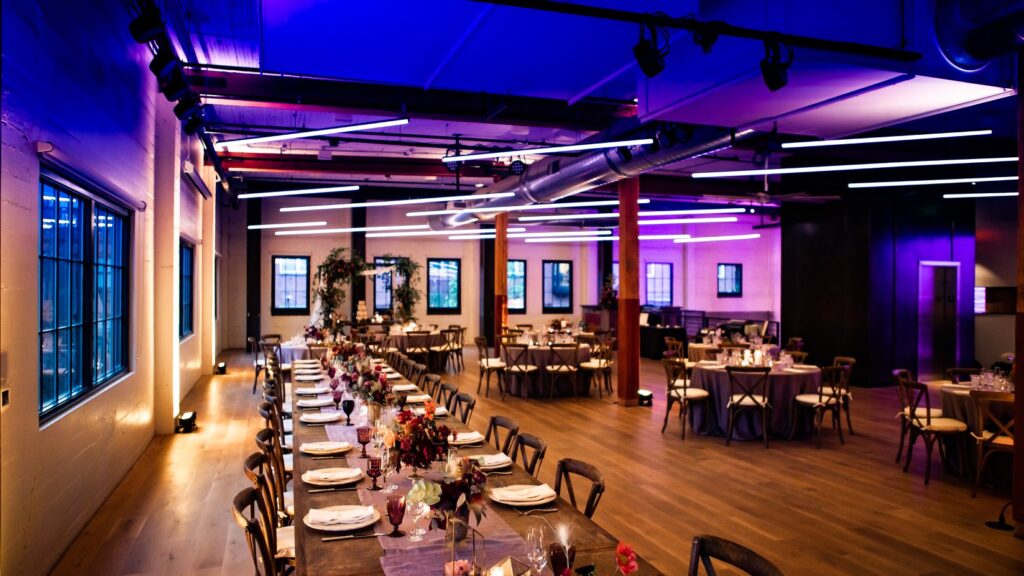 How did Block 41 Come To Be In The Wedding Business? "While I am not the owner, I know that this is the owner's "passion project." He saw a gorgeous industrial building and an opportunity. The owner does commercial real estate full-time, so he hired a manager to get things started back in 2017 and the venue opened up after that.
What are some favorite foods you see frequently at Seattle Weddings, is there one thing all Seattle couples trend towards? "Seattle brides like to bring in late night snacks like taco trucks or burgers! Seattle couples like that the venue is close to downtown and the waterfront, so you can really capture the Pacific Northwest feel, by seeing the city, water and mountains – the fabulous trio that makes Seattle so desirable!"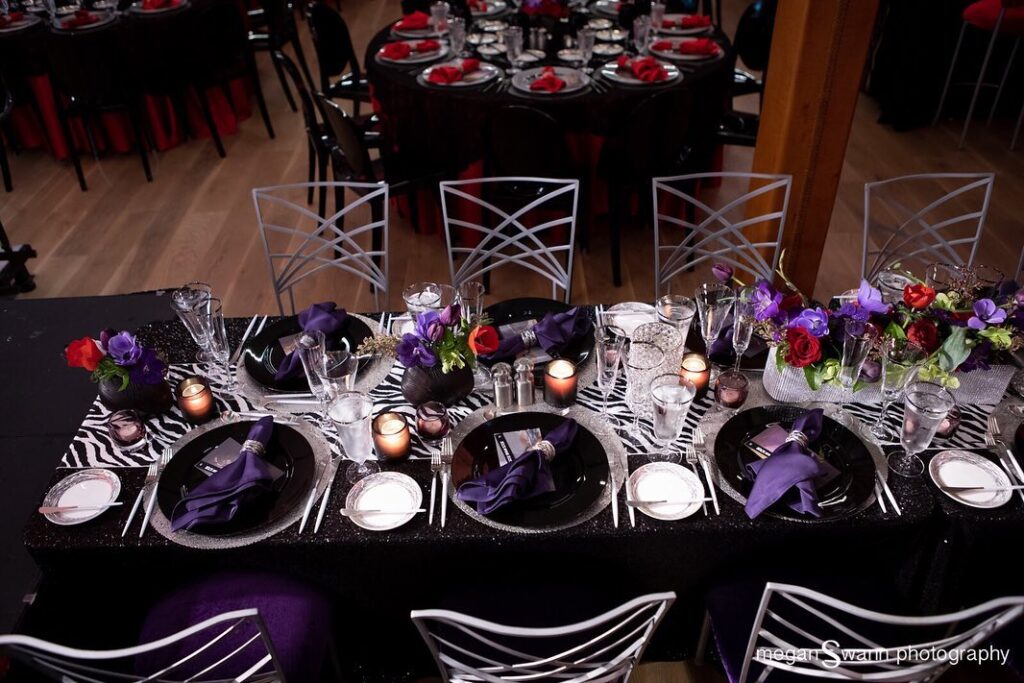 Please share some details about a unique event you hosted? "We hosted a "Day of the Dead" themed open house for the venue early on when it opened! Everyone dressed up and vendors catered to the theme with lighting, food and beverages! We had some massive floral installations done as well. You can really dress up the venue, but it's also so beautiful in its raw form as well."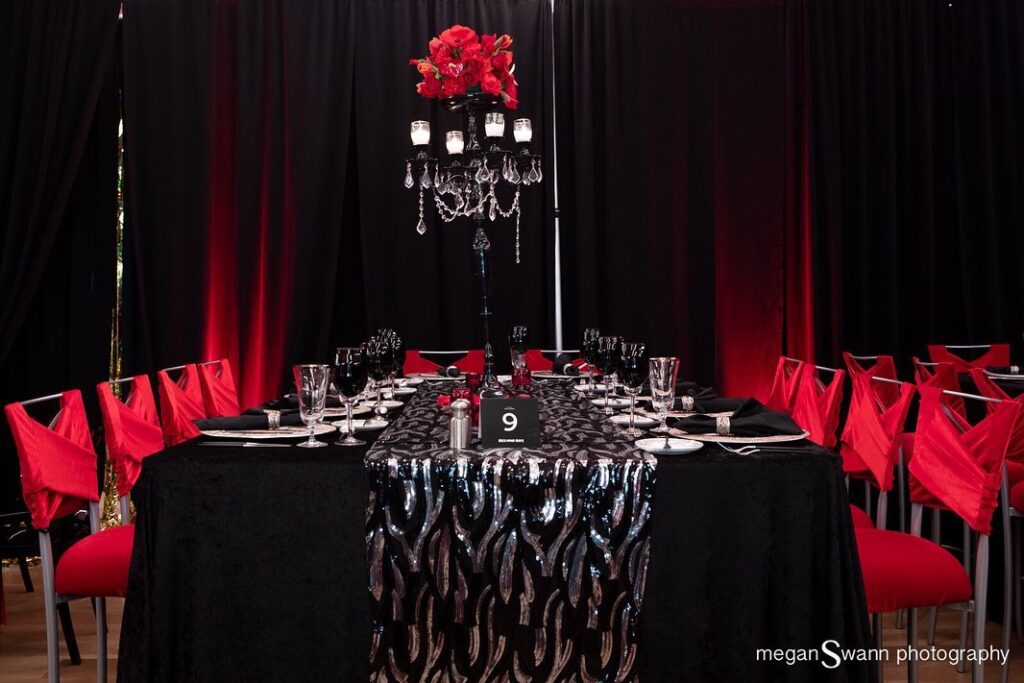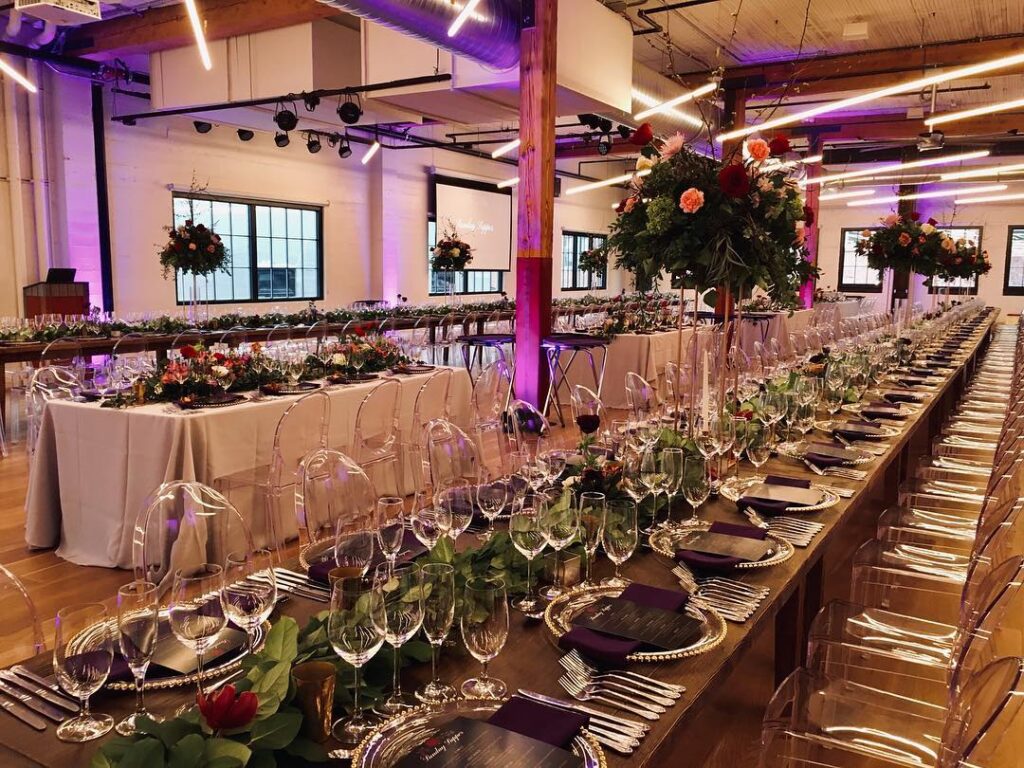 How long have you been operating a venue? "April 2017 was the grand opening!"
Can you share some of the history behind the venue "Block 41 is the name. The history of the building is fascinating! It's a 1920s ice warehouse is several stories high connected by a long wooden ramp where the horses would cart up massive ice blocks for storage. Obviously, freezers did not exist back then so they had to store it somewhere. The word "block" came from ice block and 41 is the number associated with our neighborhood block on the Seattle map."
What do you like best about being a managing a wedding venue? "Unlike other wedding vendors, I love that we can be the home base as a physical destination. I enjoy offering the building as a solid, unchanging factor in the many moving parts of wedding planning. It sets the tone, ambiance and vibe for the day and it's great to not have to travel too far for each event ;)"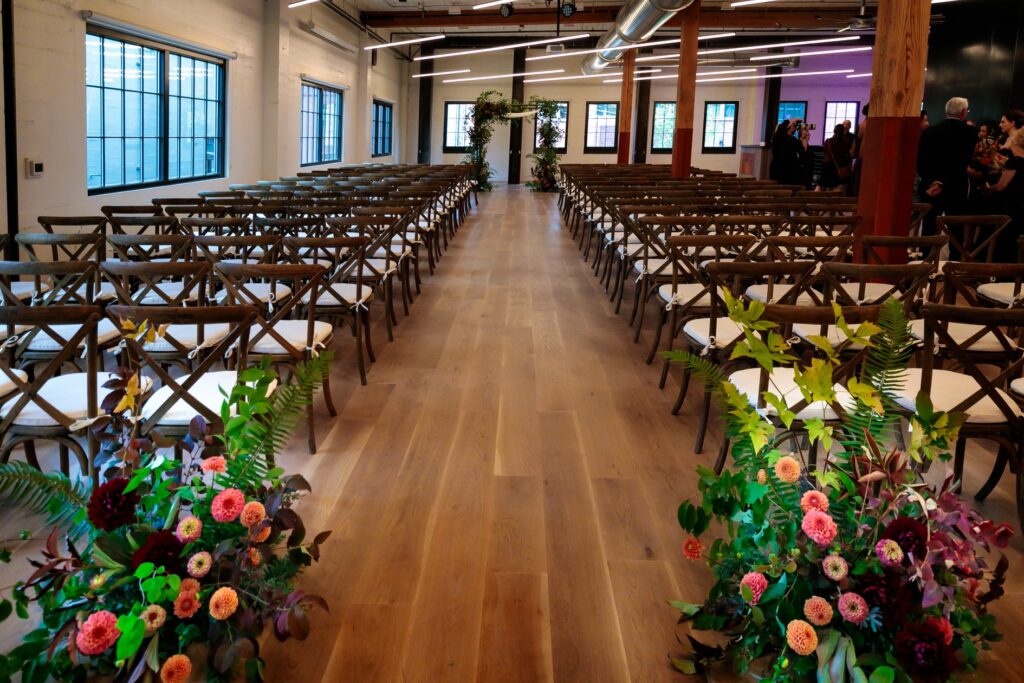 Do you have any tips on cutting costs on daily operations or any smart solutions you have for saving money (website, venue expenses, staff, adv, etc..)? "We do not offer a day of coordinator with the building or hold a liquor license. All guests must bring in their own planner and work from our preferred caterers for the liquor license. "
Do you have any time saving tips that are worth the investment? "We provide tables and chairs at the venue up to a certain amount, this helps reduce load in time and heavy lifting. We also have catering staff clean the venue before they leave (lightly) then we have janitorial that comes overnight to deep clean."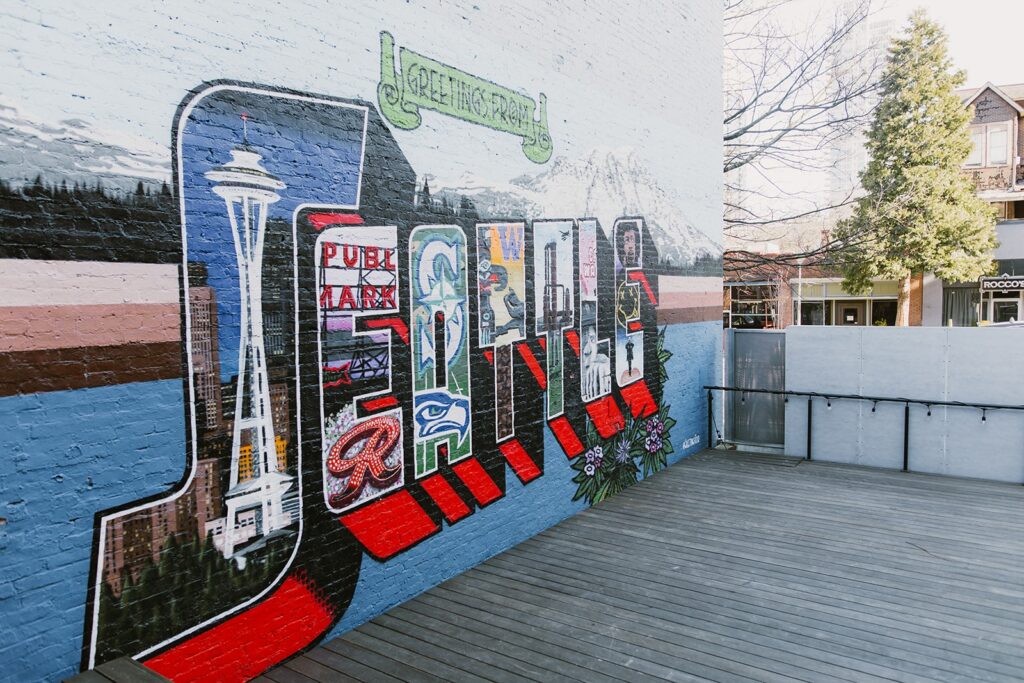 What is it like to maintain Block 41? "We only manage our outdoor courtyard, since we are downtown, we do not have many acres or parking."

How many weddings do you host each year? What is your main source of lead generation? "We host about 25 weddings each year and engaged couples mainly find us through our website/online"

Do you host wedding shows, open houses? If so can you share some tips on how you make this event successful. Are these effective marketing events for your venue? "We host an annual fall open house for all vendors and clients to come to. We bring in our preferred vendor team and find it extremely helpful for prospect clients and booked clients to see the space come to life and meet in person to build that connection."
How do vendors load into the building? "We have a loading dock on each floor"
Parking – how do you manage this in a downtown venue? "It's a little tricky. Folks can purchase some slots at a nearby parking garage or lot, or most folks end up using rideshare for weddings if they don't have a shuttle arranged already. Most people expect that to happen since we are downtown! That is just how it goes in a city venue."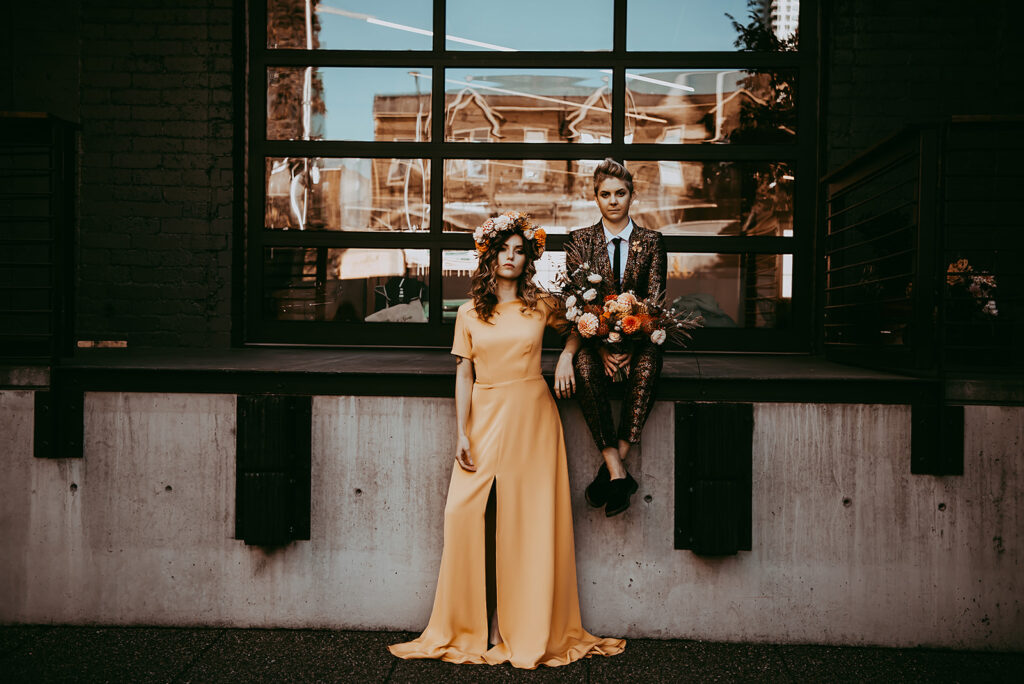 Can you share some tips on providing great venue tours for potential clients? What materials do you provide on tours? "Make it simple and clear. Most couples do not even know what questions to ask in the first place, so my mantra is to be very explicit, clear (I list things out quite a bit) and friendly. I let them lead the conversation with what they want and what matters to them and my pitch is completely dependent on what they have expressed to me. Customization is the goal."

What do you think your couples love most about your venue? Any venue assets/features that help you book clients? "The size: we can host up to 350 guests in downtown Seattle and (bonus!) we're not a hotel. 2. The style: we are industrial chic at its finest, a mix of old history and modern details. 3. The location: we are in the heart of Seattle, walking distance to Pike Place Market and the waterfront. "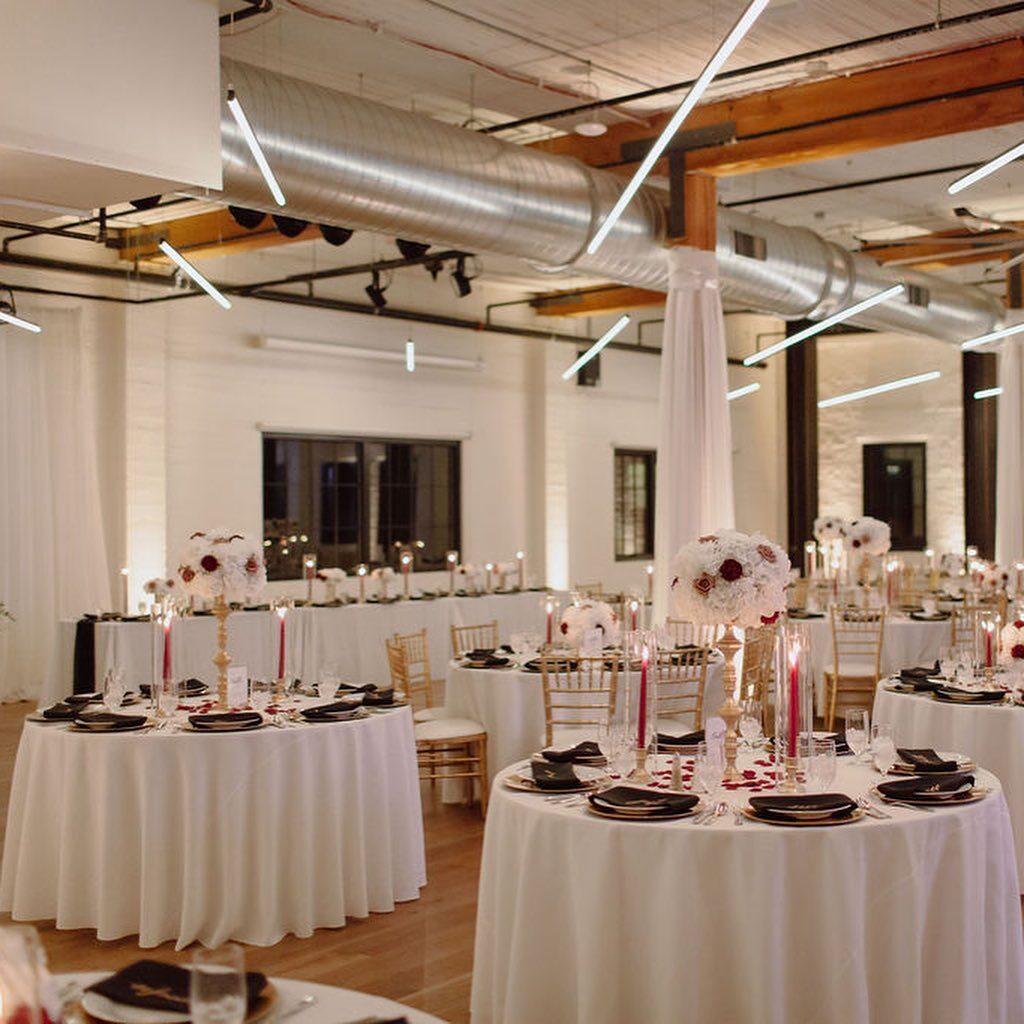 Do you do your own advertising & marketing? If so please share any tips on best practices that help you get your business in front of more potential clients, get more leads, etc… "Yes, we are heavy on social media, specifically Instagram. That is where we connect with our wedding peers, like planners and caterers who are in closer contact to planners, couples and clients. We are on the local bridal magazine, weddingwire (not for 2021, they are SO expensive and completely not worth it in my opinion) and attend the bridal shows. Biggest tip: stay relevant and engaged on Instagram. It's where the young couples are spending their time, however the best advertising is what matches with your demographic. We resonate most with young couples in their 20s and 30s and non-profit organizations who need space and full AV."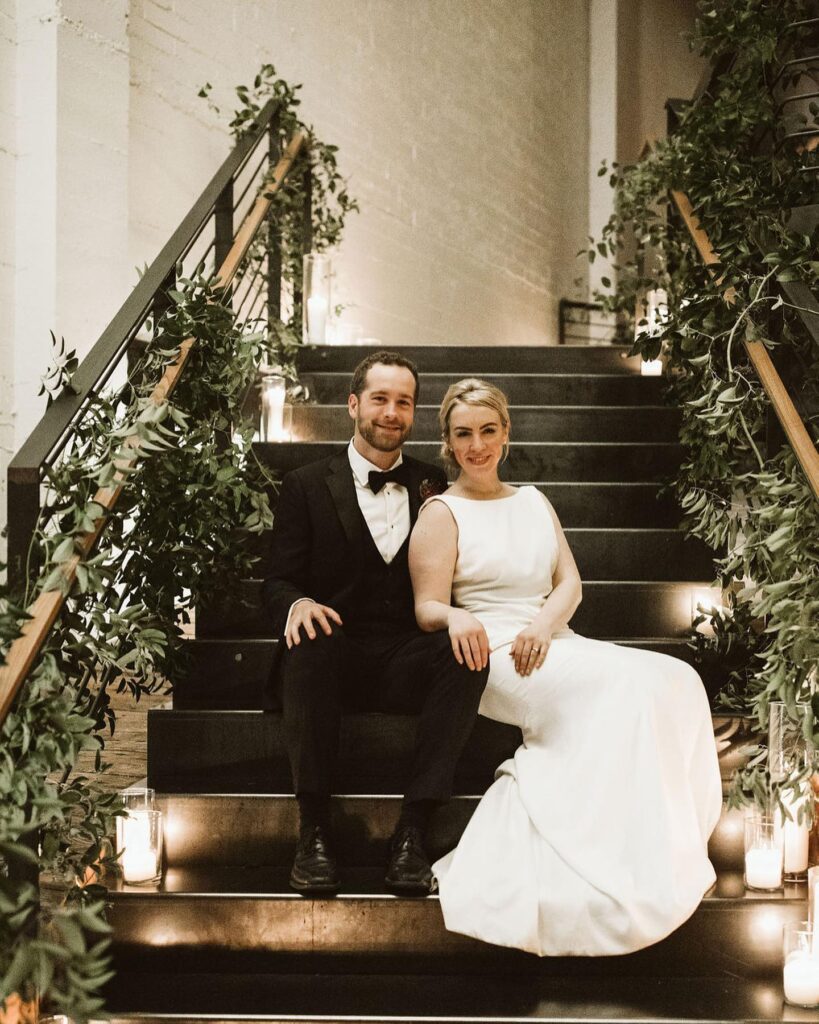 Do you have a great website? Tips on website design or features that help you attract, book clients? "We get a lot of compliments on our website: www.block41.comSeattle Event Space | Unique Seattle Event Venue | Block 41 An exciting new space to host downtown Seattle events. The Block 41 venue can be customized to host weddings, fundraisers, conferences, performances, or other events. www.block41.com. Folks love the clean photos and the maps we have on there. There are ample photos for inspiration showing what we have done and the best part is our 360 degree virtual tour, especially during Covid era."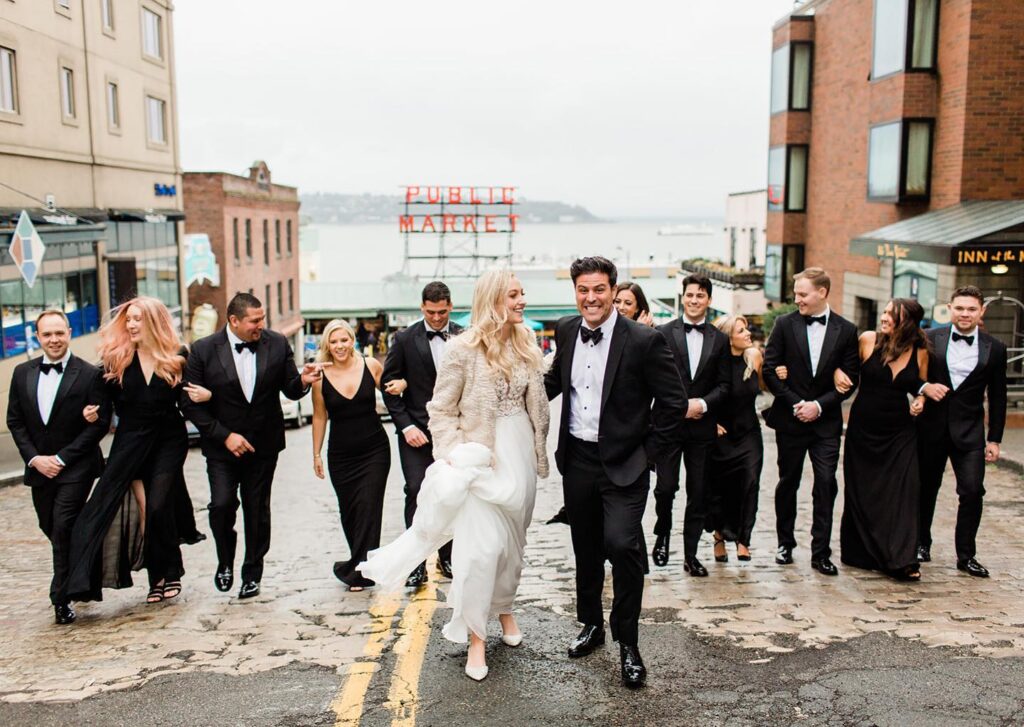 Building client relationships – how do you build up your client relationships? Any customer service tips or practices you can share? "I write down everything I learned right after a site visit. I write down the basic info, but I especially look for things like: the mom's name, plans that they had for this upcoming weekend, information about the company (corporate clients), information they requested and my own take on the client and his/her personality. I follow up immediately with an email so it shows that I am prompt and the ball is their court."
Do you have any tips you would like to share with other venue owners? "Stay relevant and communicative. Now more than ever, people are anxious. What combats anxiety? Assurances, transparency, clear communication and kindness."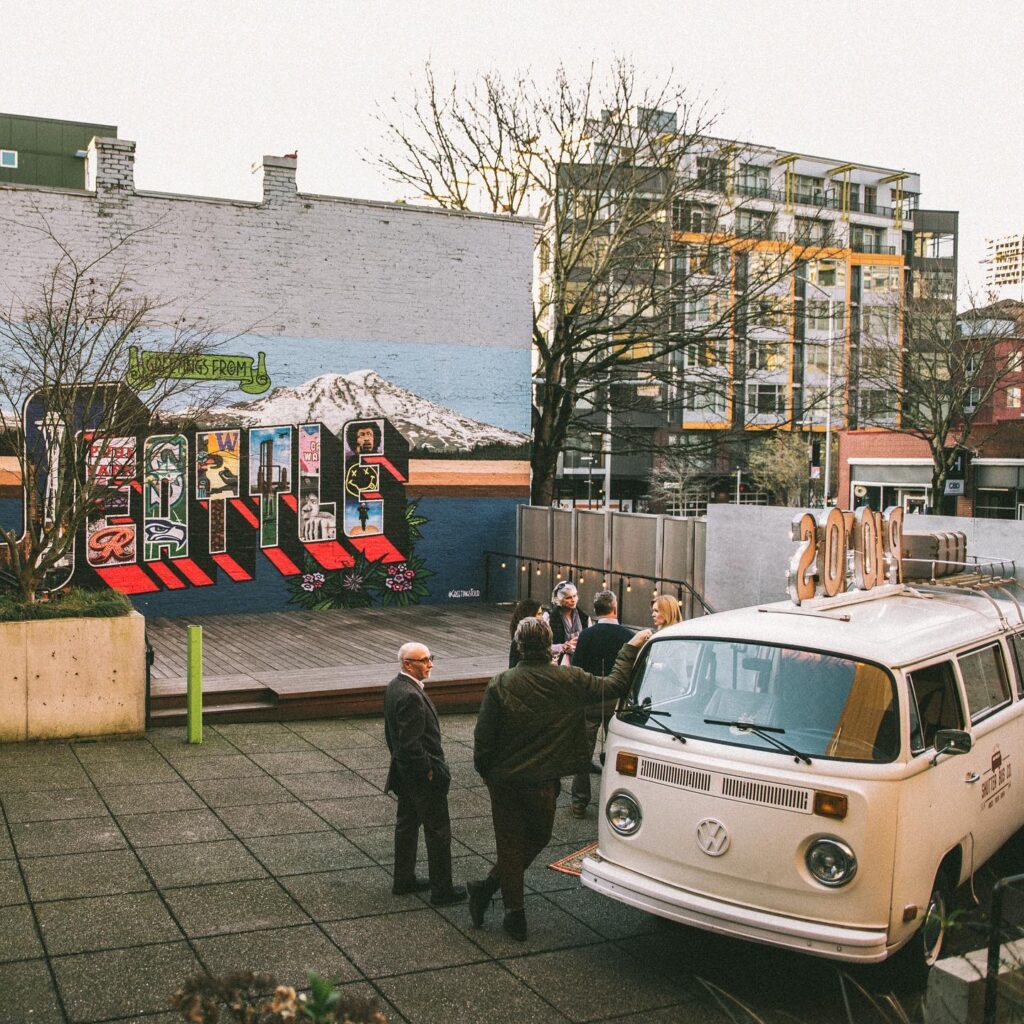 Do you have any thoughts or solutions to share regarding Covid19? Or maybe just share how Covid is impacting your business. "Our last event was mid March 2020 and our next event isn't until December (but they will likely postpone too). Seattle is pretty closed still at this time. We will see the other side of it, but it's challenging for sure. The hardest part is making decisions without information because no one knows when things will get back to normal. We are finding that events are booking with confidence for summer 2021 and beyond. Until then, grab a good book, go on a long walk and try to find joy in the daily wait of life resuming on the other side."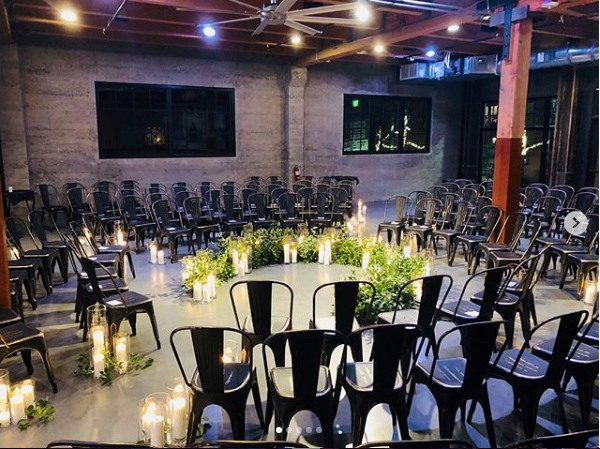 Can you offer some advice for those who may be thinking of starting a venue?
"Ask for advice from those that will be using it such as caterers (kitchen set up and flow), AV (energy needs, electrical and lighting installations), photographers, etc. "
Engage Couples, Contact Block 41 For A Venue Tour 115 BELL STREET, SEATTLE, WA, 98121 (206)347-0541 INFO@BLOCK41.COM
If you would like assistance finding a wedding venue in your area please search our Wedding Venue Map or contact didi@weddingvenueowners.com for a list of venues in your area.
Venue Owners please make sure you have joined our Facebook Wedding Venue Owners & Managers Community! We would love to feature your wedding venue in an upcoming Wedding Venue Stories blog!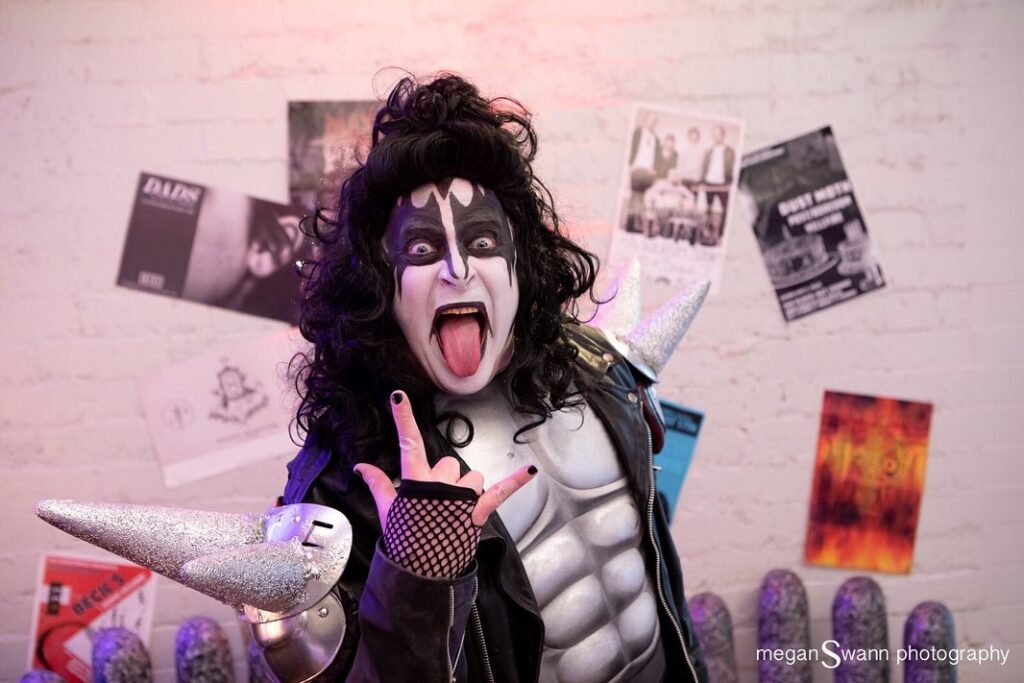 I Heard A Rumor….These Local Vendors Are Highly Recommended!
The Following Gallery shows beautiful images from a styled shoot. Credits are below the gallery.
Styled Shoot Credits: Photography: JamieY Photography, www.jamiey.com Planning/Design/Styling: @rockandstoneweddings https://www.rockandstoneweddings.com/ Florals: @colibri.blooms http://www.colibriblooms.com/ Calligraphy & paper goods: @sablewoodpaperco https://sablewoodpaper.com/ Rentals: @wandereventrentals https://rentwander.com/ Woven wall art: @sheweaves_ Venue: @block41_seattle https://www.block41.com/ Dresses: @thedresstheoryseattle https://www.thedresstheory.com/ CakesOn tablescape and green sweetheart table @siftandgather https://www.siftandgather.com/ In Lounge area @southforkcakeco https://www.southforkcakeco.com/ In Boudoir @nataliedehavencakes https://www.nataliedehavencakes.com/ Models/Hair & Make UpYellow dress/Floral suit Models: @devinvondmodel & @djjesstheripper Hair & Make Up: @pacific_brides https://www.pacificbrides.com/